Latest News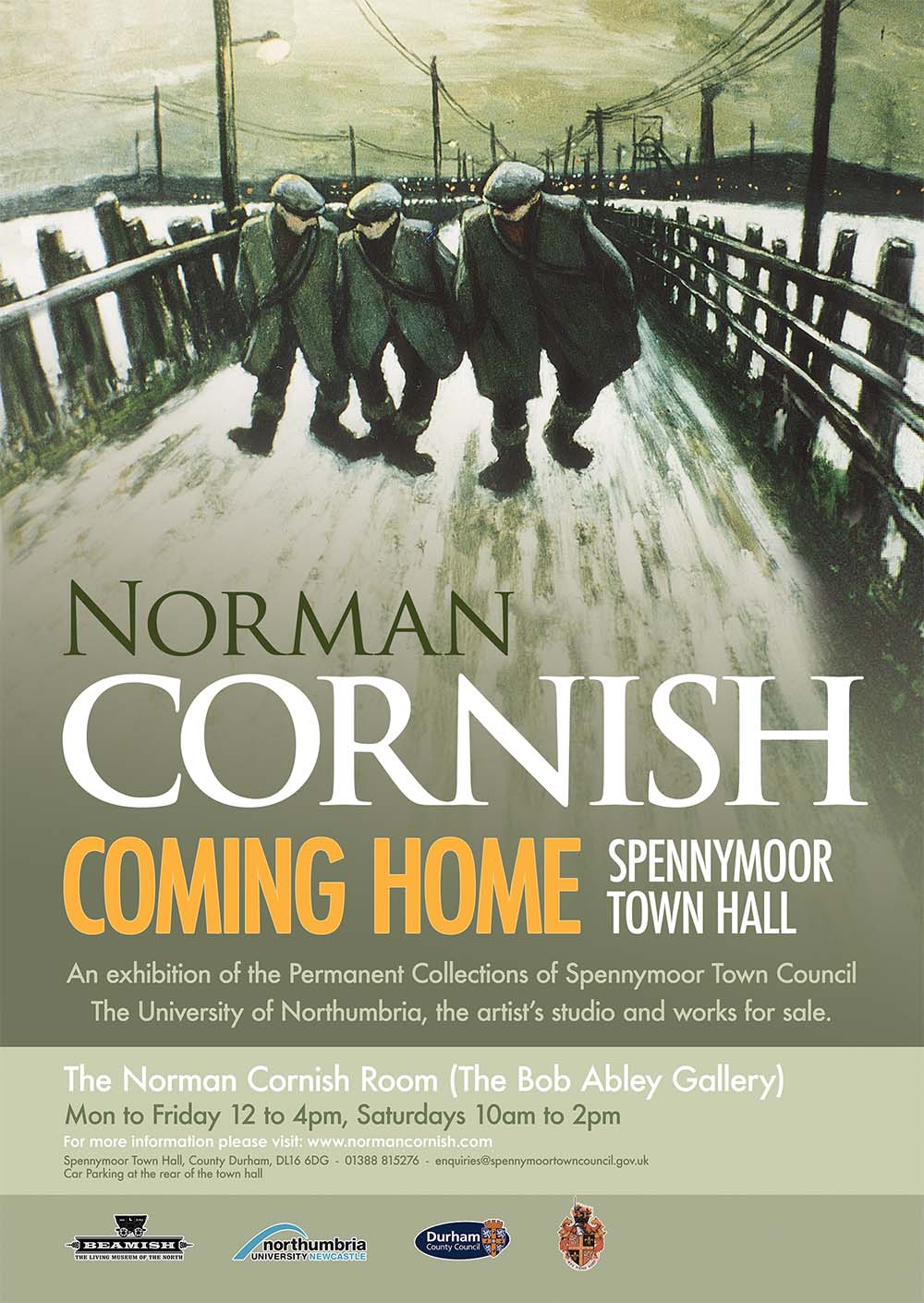 A special occasion: The Coming Home Exhibition January 2016 – 2022
This month we are delighted to celebrate six years since the opening of the 'Coming Home Exhibition' which has been enjoyed by over 17,000 visitors from all over the UK and beyond. The exhibition is accessible and located in the Bob Abley Gallery at Spennymoor Town Hall.
This popular exhibition also includes Cornish's studio on long-term loan from Beamish Museum as well as works at various times from the Permanent Collections at Northumbria University and Spennymoor Town Council. Rare video material is also available to view, including a memorable discussion between Cornish and Richard Swallow of Northumbria University, although only four questions were possible in sixty minutes!
A selection of visitor comments:
'Many congratulations to Spennymoor on this alternative, imaginative and very interesting set of exhibitions. We visit galleries around Europe and this is a unique and clear experience.'
'The interview film was worth the trip alone. Fascinating.'
'Seeing the studio was a lovely addition. It made me feel a strong nostalgia. The whole exhibition gave me a strong sense of pride.'
'A Rembrandt of the North East.'
'An inspiring exhibition.'
Visitors may also enjoy the Norman Cornish Trail which starts and finishes at the John Kitson Archway where a selection of Cornish's images, wonderfully illuminated on glass panels, can be viewed. Here you can collect a free souvenir brochure guide or download a version at www.normancornish.com/trail
The Durham Mining Museum is also located within the Town Hall building at ground level.
A selection of work by other artists from across the region, adopting the theme of social history, is also located in the Town Hall Gallery.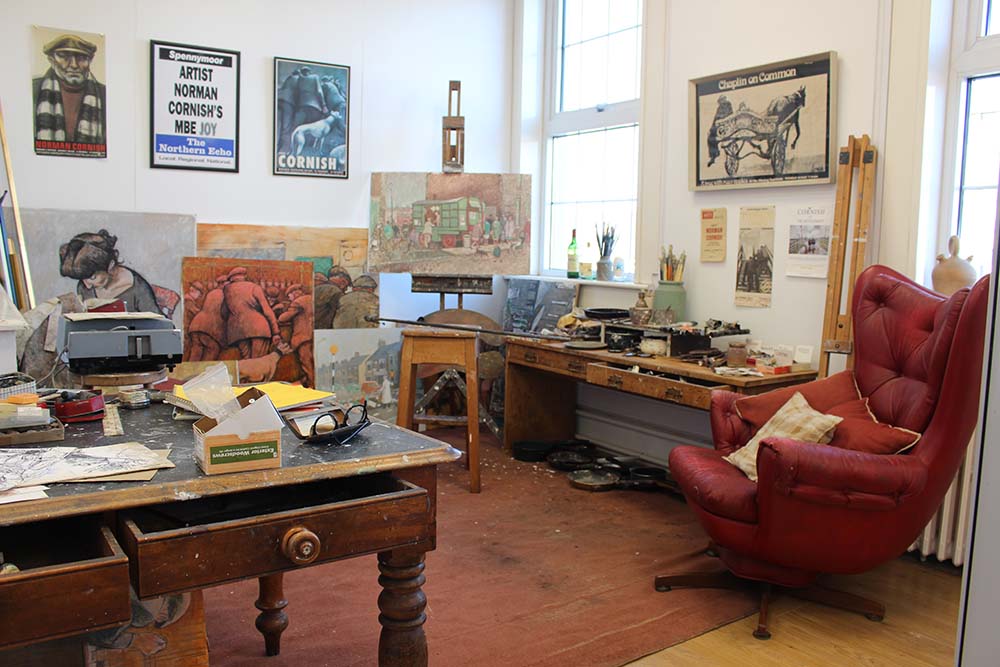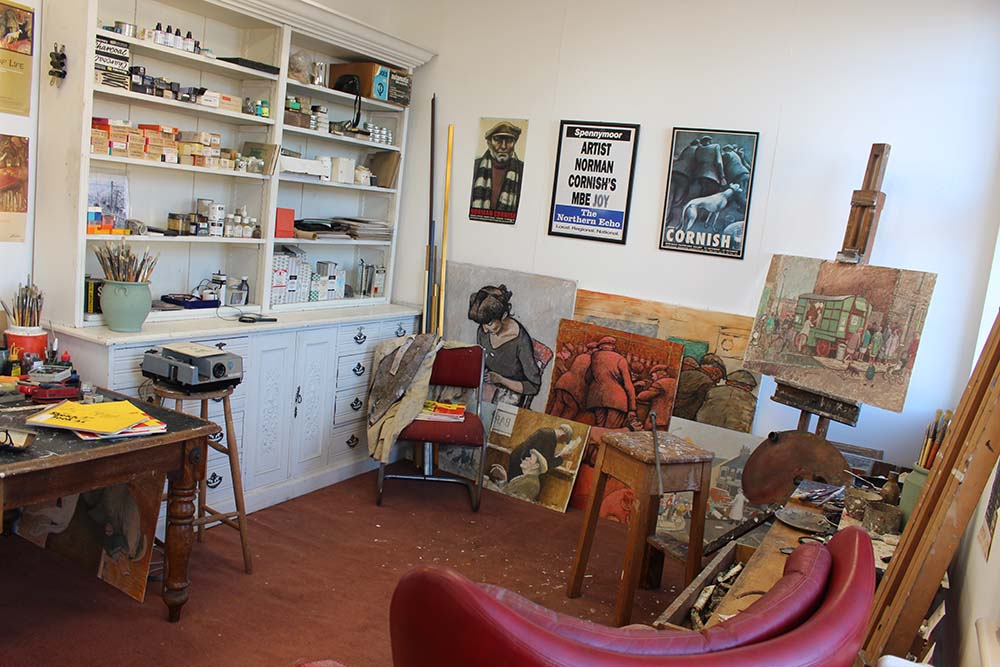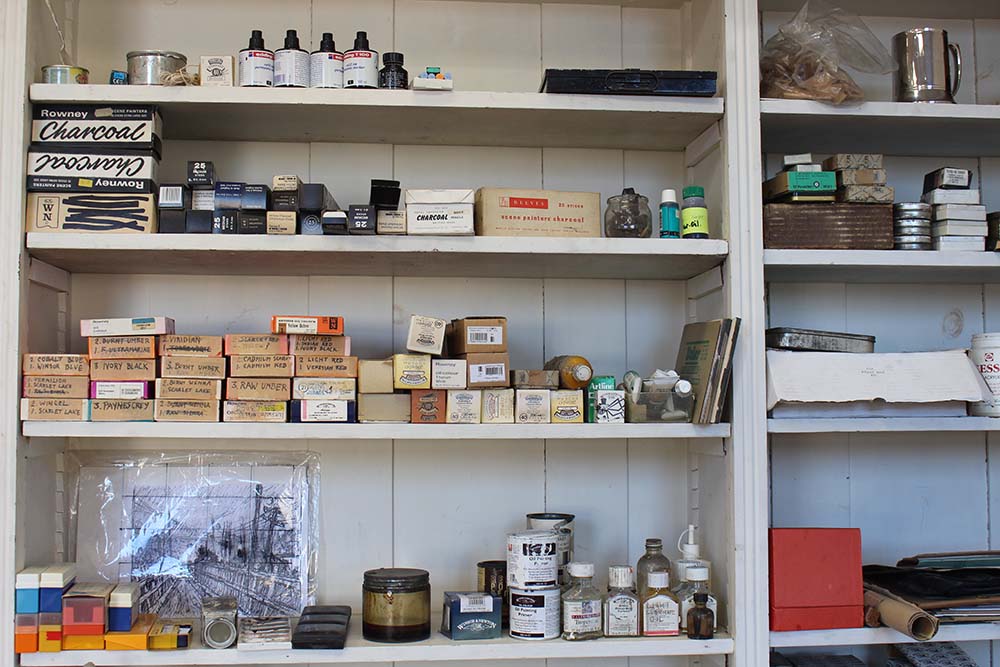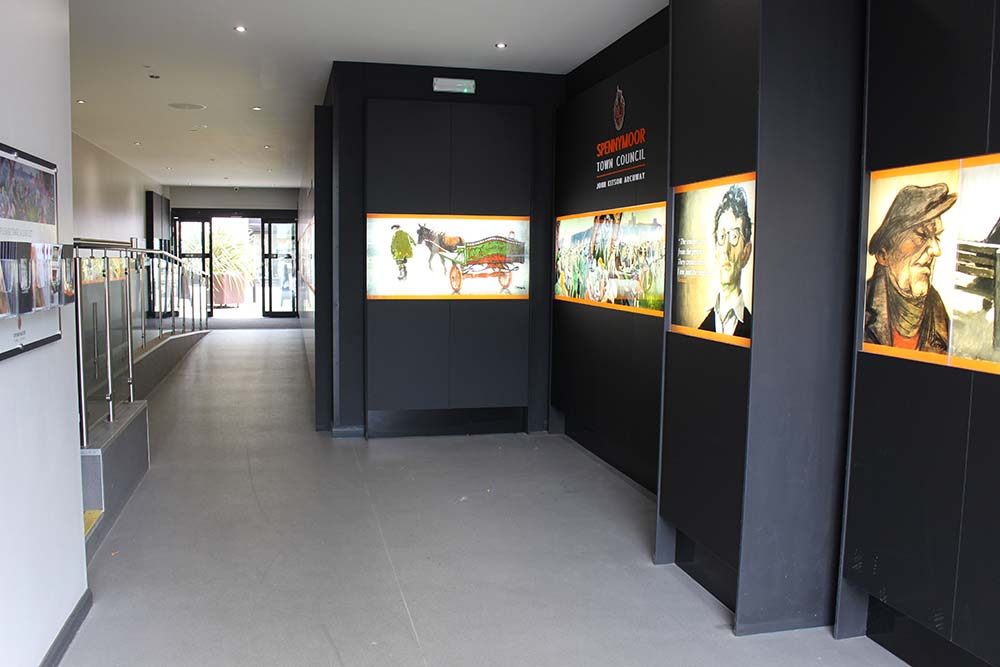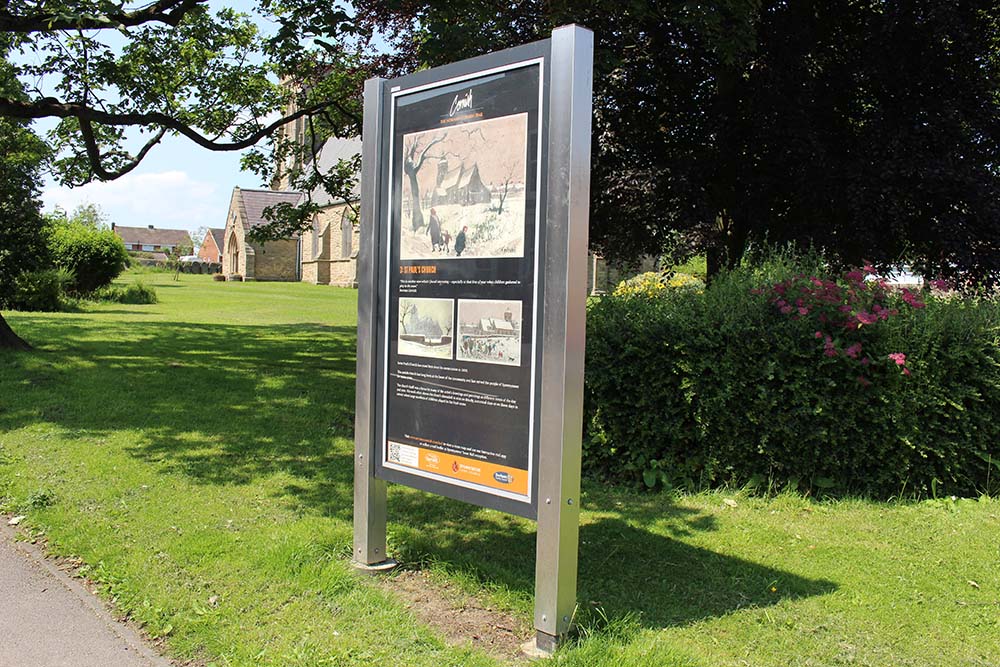 Cornish Centenary
Throughout the centenary year, an interesting range of themed exhibitions is planned in order to commemorate Norman's life and to celebrate his work.
If you would like to find out more click below:
Stay tuned via social media:
---