Latest News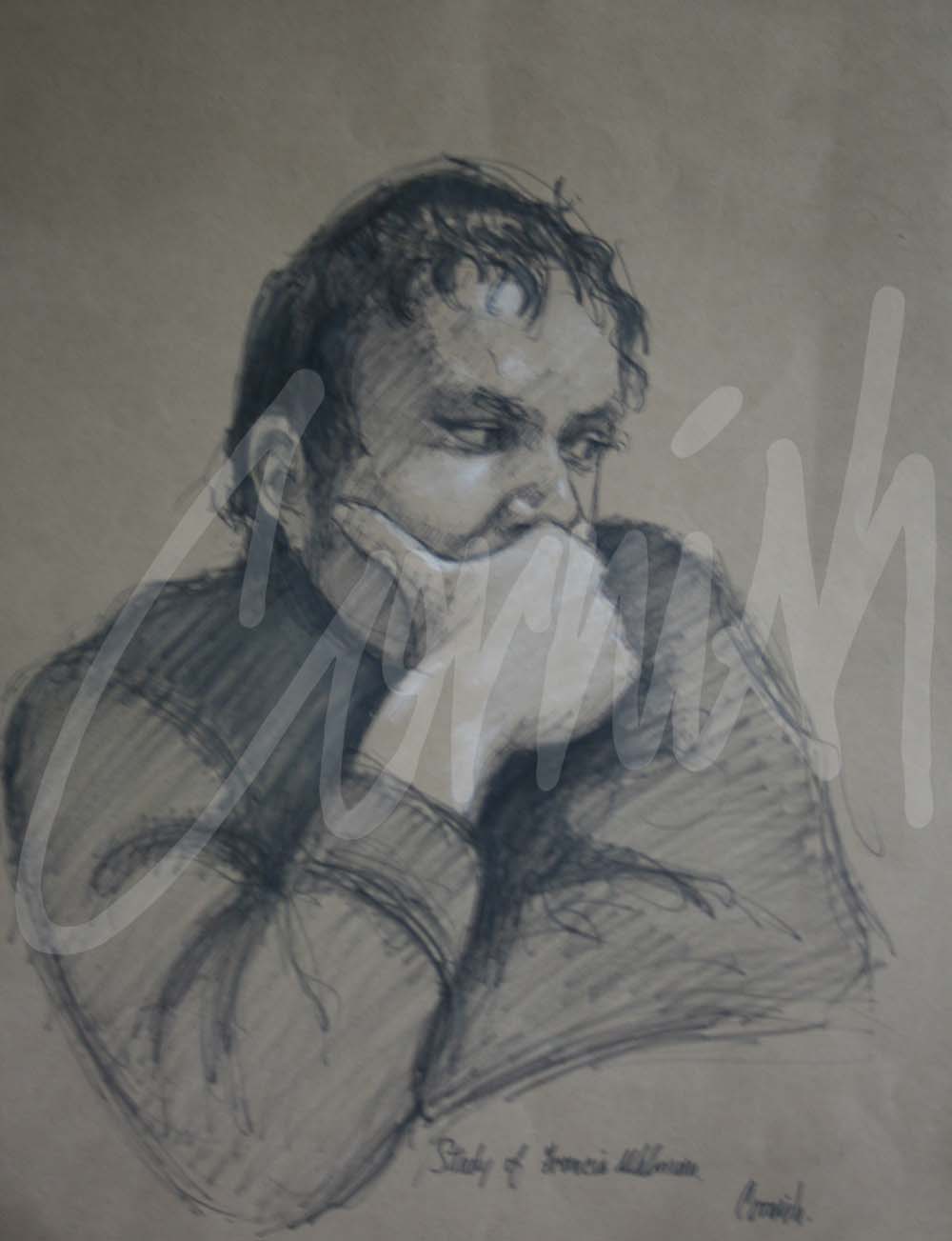 Interesting Portraits
Cornish began his career as a professional artist in 1966 shortly after finally leaving mining. His work focusing on people and places in Spennymoor and across the region is well known to many of his admirers with fond nostalgia. His evocative paintings and drawings are of mining communities, observations of people and bar scenes. Likewise, his portraits of Sarah and his young family also feature strongly. What is perhaps less well known are his portraits of other 'sitters' that were often commissioned, and equally have interesting stories to reveal.
Cornish's large studio was arranged with a table in the centre and table legs specifically reduced to a height of 50 cms. The sitter stepped up, sat down on a chair, and was immediately at eye level with the artist for a number of sittings until completion of the portrait. Creating the correct environment was important.
Francis Uhlman was the son of Fred and Diana Uhlman who organised the 1950 'The Coal Miners,' exhibition in London, held at the AIA galleries in Lisle Street. Fred and Diana provided overnight accommodation for Cornish and it was the beginning of a long standing relationship. Another interesting early member of the Artists' International Association was L.S. Lowry.
Sid Chaplin also worked initially at the Dean and Chapter Colliery at Ferryhill, but Cornish first met the future writer at the Spennymoor Settlement, where they became lifetime friends. Chaplin became a distinguished author and columnist whose work paralleled the social realism of Cornish's paintings and drawings. Cornish here has portrayed Sid Chaplin in 1951, reading 'Dodds History of Spennymoor,' in an unknown domestic setting.
Cornish was aware of the importance of his commission to paint the portrait of Viscount Mathew Ridley in view of his family connections. His wife's grandfather was Sir Edwin Landseer Lutyens, Fellow of The Royal Academy and member of The Royal Fine Arts Commission. Lutyens was the designer of the Whitehall Cenotaph and he had been named after a friend of his father's, the famous Victorian animal and portrait artist, Sir Edwin Landseer who is probably best known for his huge bronze lions in Trafalgar Square and his depiction of The Monarch of The Glen.
Norman and Sarah Cornish enjoyed a very good relationship with Viscount Mathew Ridley who was delighted with his portrait.
Much has been made of the fact that Cornish worked for over thirty years as a miner but to label him with the term 'pitman painter' begins to devalue his vast skill and achievement as an artist. His career as a professional artist actually lasted for over forty years, a fact that is often overlooked or mis-understood.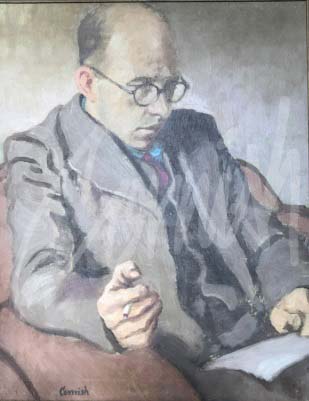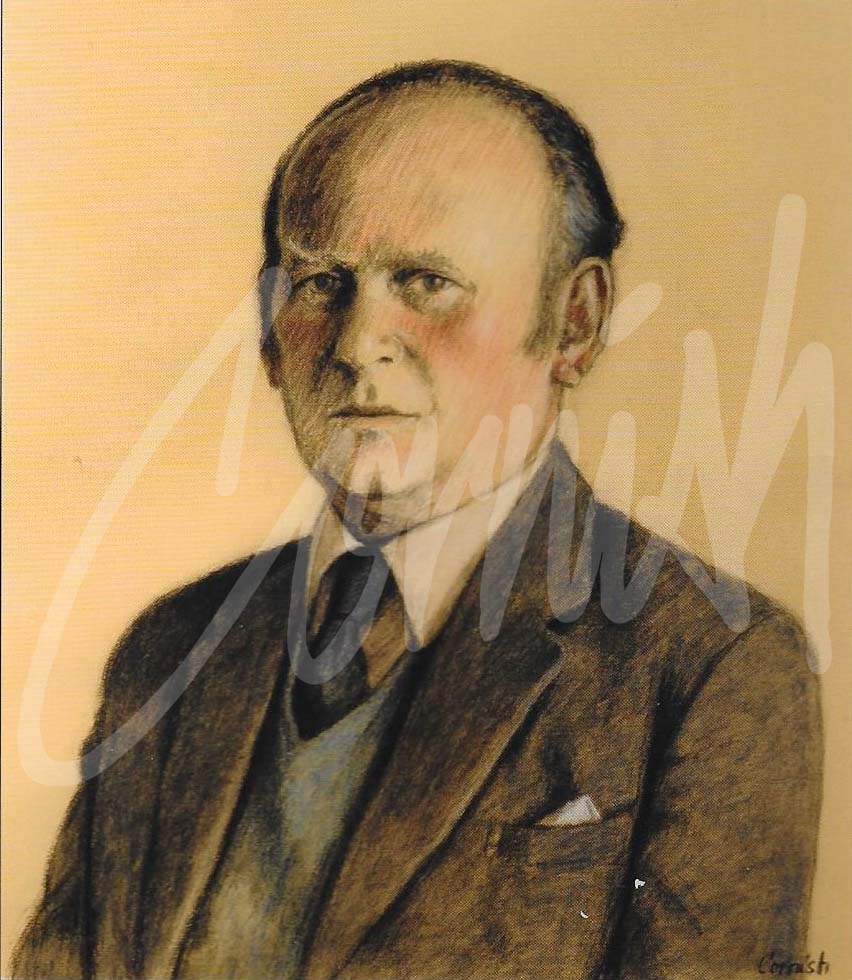 Cornish Centenary
Throughout the centenary year, an interesting range of themed exhibitions is planned in order to commemorate Norman's life and to celebrate his work.
If you would like to find out more click below:
Stay tuned via social media:
---