Latest News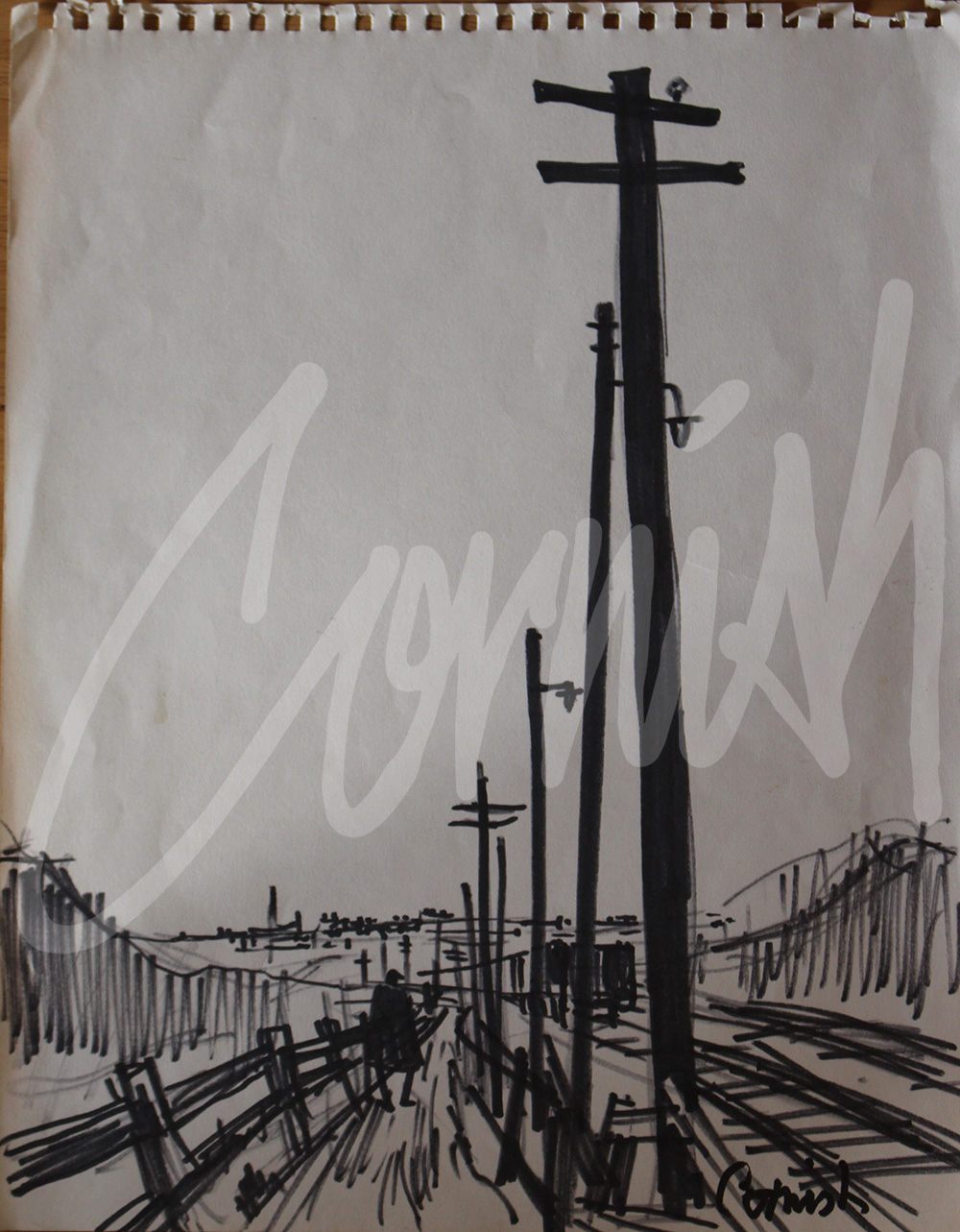 Convicts and Slaves: Symbolism
Between 1708 and 1951 over 2,000 men and boys were killed in disasters at coal mines in Durham and Northumberland. Miners and their families throughout the region will have been aware of these tragedies and it is more than likely that the accidents and their consequences must have been traumatic for communities with associated erosion of well-being and increased anxiety.
On a daily basis men and boys would arrive at work not knowing what awaited them working underground, but Cornish was able to provide a simple summary, often developed into pictures which represented conditions underground.
'The dangers of gas, stone falls, the darkness and restricted space, were all to shape these men into industrial gladiators.'
Cornish commented that the men were spoken to like 'convicts' and treated like 'slaves.' An observation from an artist who was a sensitive and deep thinking intellectual.
The journey to and from work along the 'Pit Road' was also a time of personal reflection and it is not surprising that this journey of three miles, and the immediate environment was also to impact upon his thoughts. The iconic images of the Pit Road paintings will be familiar to those who enjoy his work, which evokes strong memories of past generations who shared these experiences.
'I have always been obsessed with shapes, or at least shapes which can be symbolic of things beyond themselves. A telegraph pole can be thought of as a totem pole to man's technology.'
'All these poles thrusting up at the side of the road- they're like a series of crosses and sometimes I look at them as I walk along and they're not telegraph poles anymore- they are crucifixes and on every one of them there's a miner hanging crucified.'
For over a thousand years artists around the world have used symbolism to convey a hidden or underlying meaning in their work. A crucifixion has appeared in art and popular culture in many forms including works by Rembrandt, Salvador Dali and Barbara Hepworth. Other examples have occurred in classical music, television, film and in the 1970 rock opera 'Jesus Christ Superstar' which ends with Jesus' crucifixion.
The version by Cornish was clearly inspired by his perception of his circumstances and utter frustration as he quickly transferred his thoughts to a sheet of paper ripped from 'The Radio Times' November 24th 1960.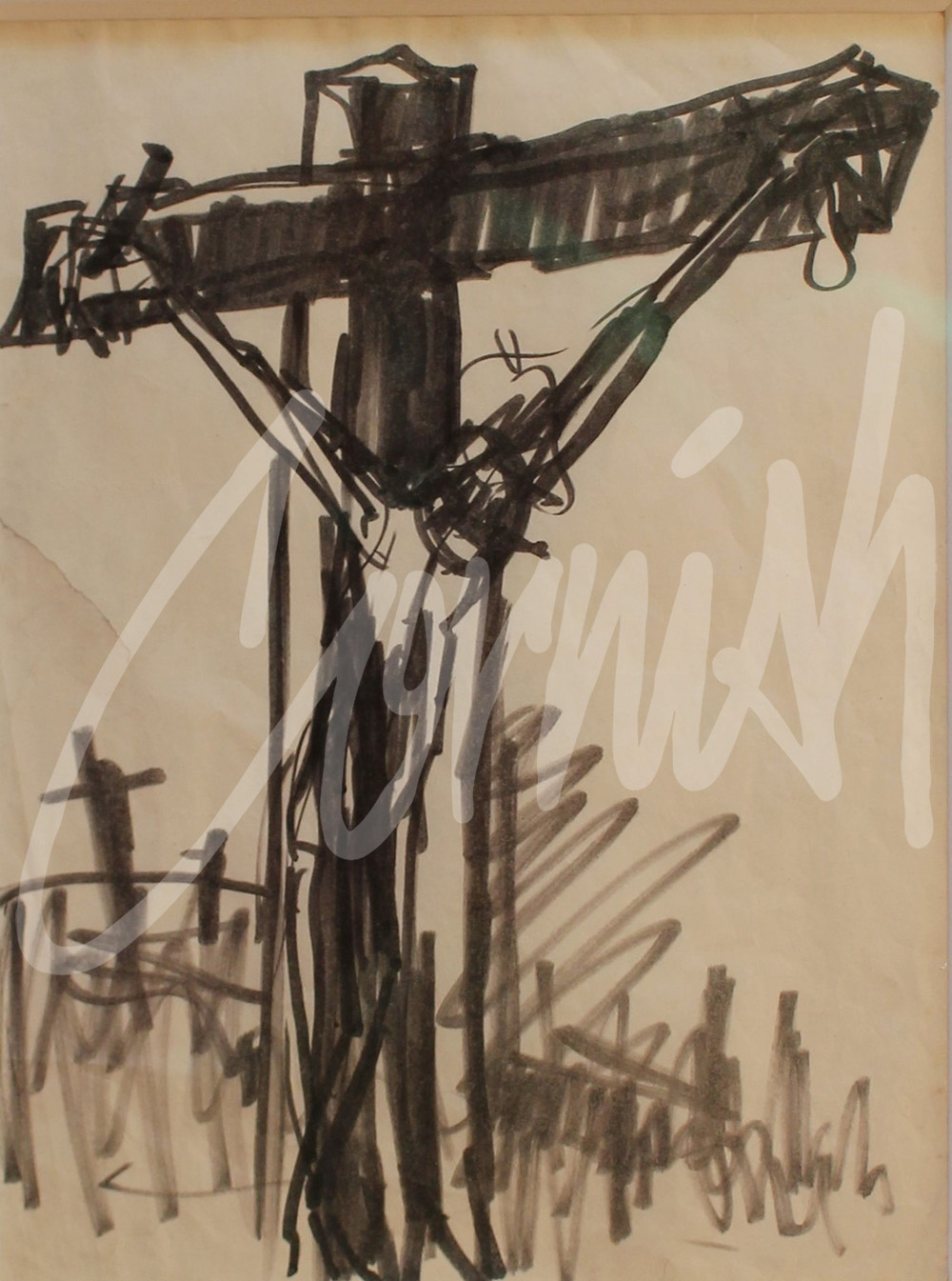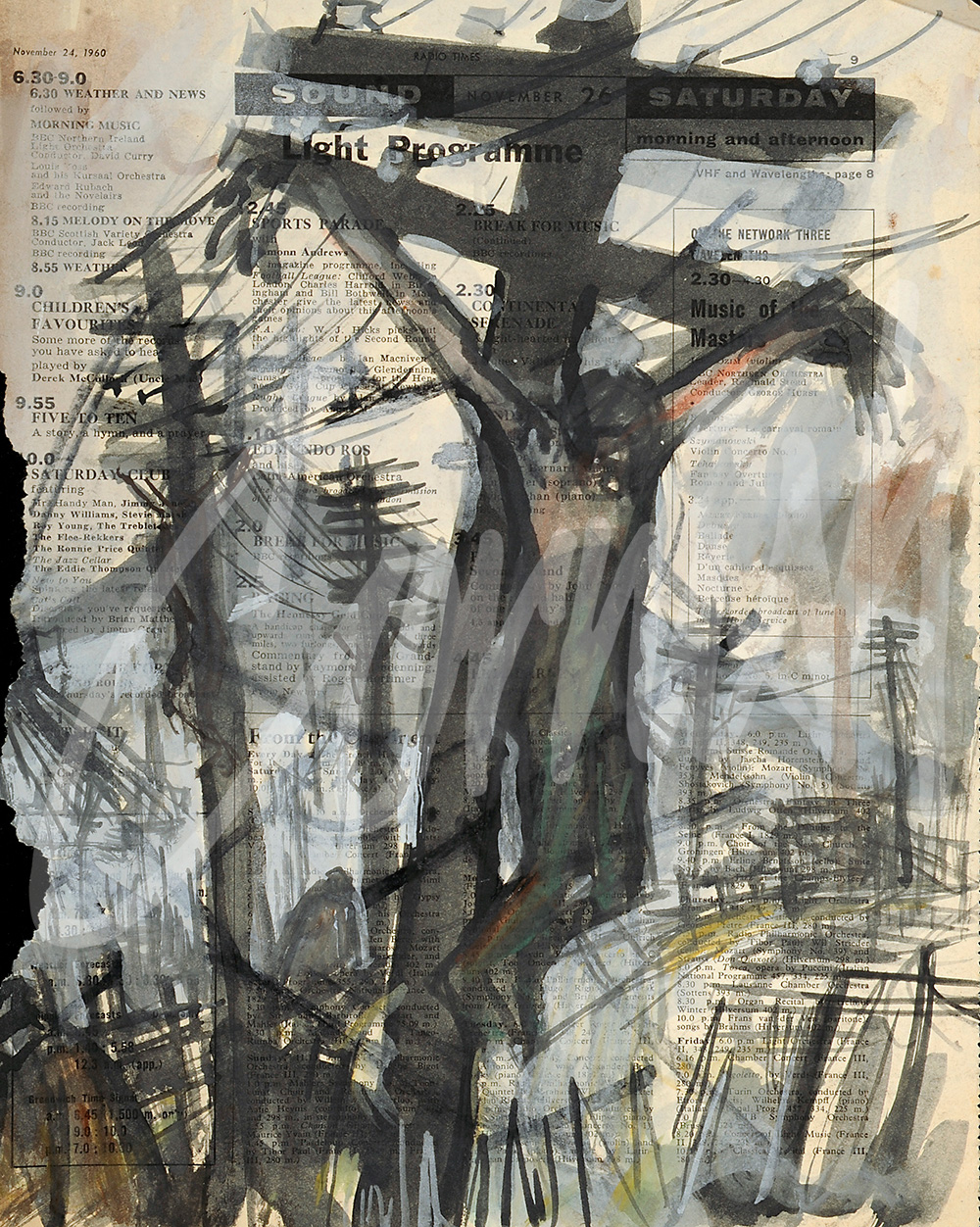 Cornish Centenary
Throughout the centenary year, an interesting range of themed exhibitions is planned in order to commemorate Norman's life and to celebrate his work.
If you would like to find out more click below:
Stay tuned via social media:
---