Latest News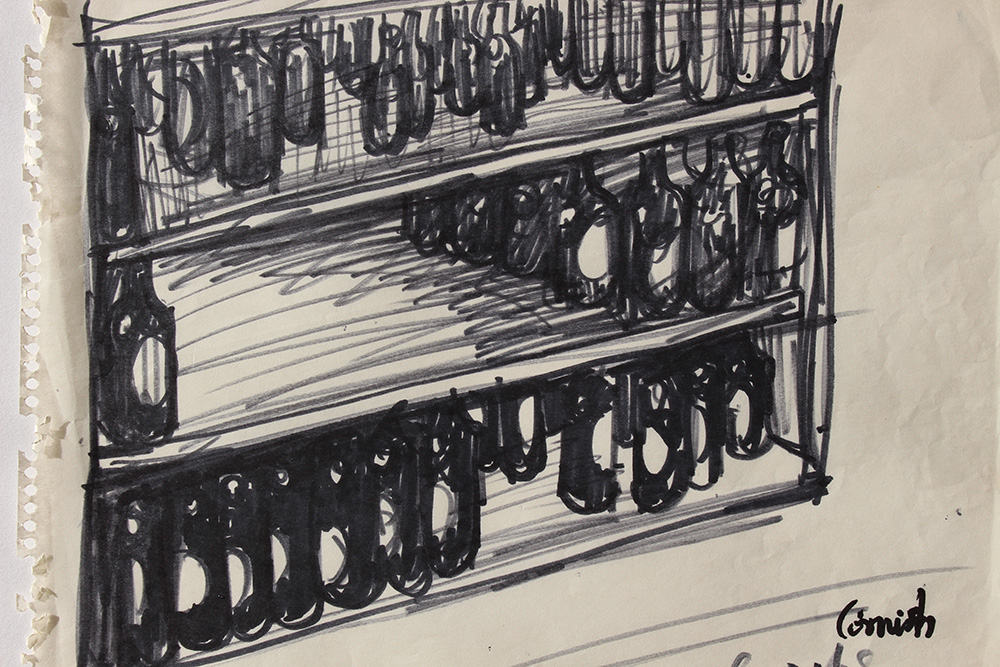 Behind the Bar
Popular terms such as landscape, seascape, townscape and cityscape may be well known to those interested in the visual arts, including photography. Many years ago Cornish introduced a new term when his observations in pubs took him 'behind the bar' - a bottlescape.
At one time there were over 35 pubs in Spennymoor and they became a favourite source of subject material for the drawings that became the foundation for his iconic 'bar scenes.' For over 30 years a miner by day, but with the eye of an artist at work observing 'the things around him' and his drawings and paintings eventually became a wonderful social record of his life and times in his era from the 1930s until the early 70s.
One of his favourite 'locals' was nearest to the end of Bishops Close Street but he also frequented other pubs in Spennymoor such as The Wheatsheaf, The Lord Raglan, The Pit Laddie and later in his career The Hillingdon which was close to Whitworth Terrace and the family home from 1967. In his own words:
"I made drawings of pub interiors in days past because I was fascinated by the men standing at the bar drinking and talking, or playing dominoes. I also realised that life would change in some ways. Today people still drink in pubs but the atmosphere has changed."
As a professional artist Cornish was very thorough in his research: chairs, tables, posters, beer pumps and pint glasses all received his close observation and it is hardly surprising that his preparatory drawings took him 'behind the bar.' He was equally well known to barmaids and landlords who, like the men drinking and playing dominoes, would accept him as 'one of the lads' rather than as an artist at work.
"The people make the shapes I am just the medium.'
The actions of the barmaid 'pulling a pint' were a huge attraction for Cornish as a subject worthy of drawing. From different angles and perspectives, with her feet firmly planted, several pints balanced on a tray as each glass was filled in sequence to ensure a proper measure, and the angular arm pulling the beer pumps so that the whole process was completed to perfection. An obvious observation for an artist of his calibre.
A portrait of the barmaid at the Bridge Inn appeared on the BBC Antiques Roadshow earlier this year and the pub eventually adopted a new name, the Brewer's Arms. Outside on the pavement, within site of the former end of Bishops Close Street is a board which is part of the Norman Cornish Trail and illustrating some of those iconic 'bar scenes'.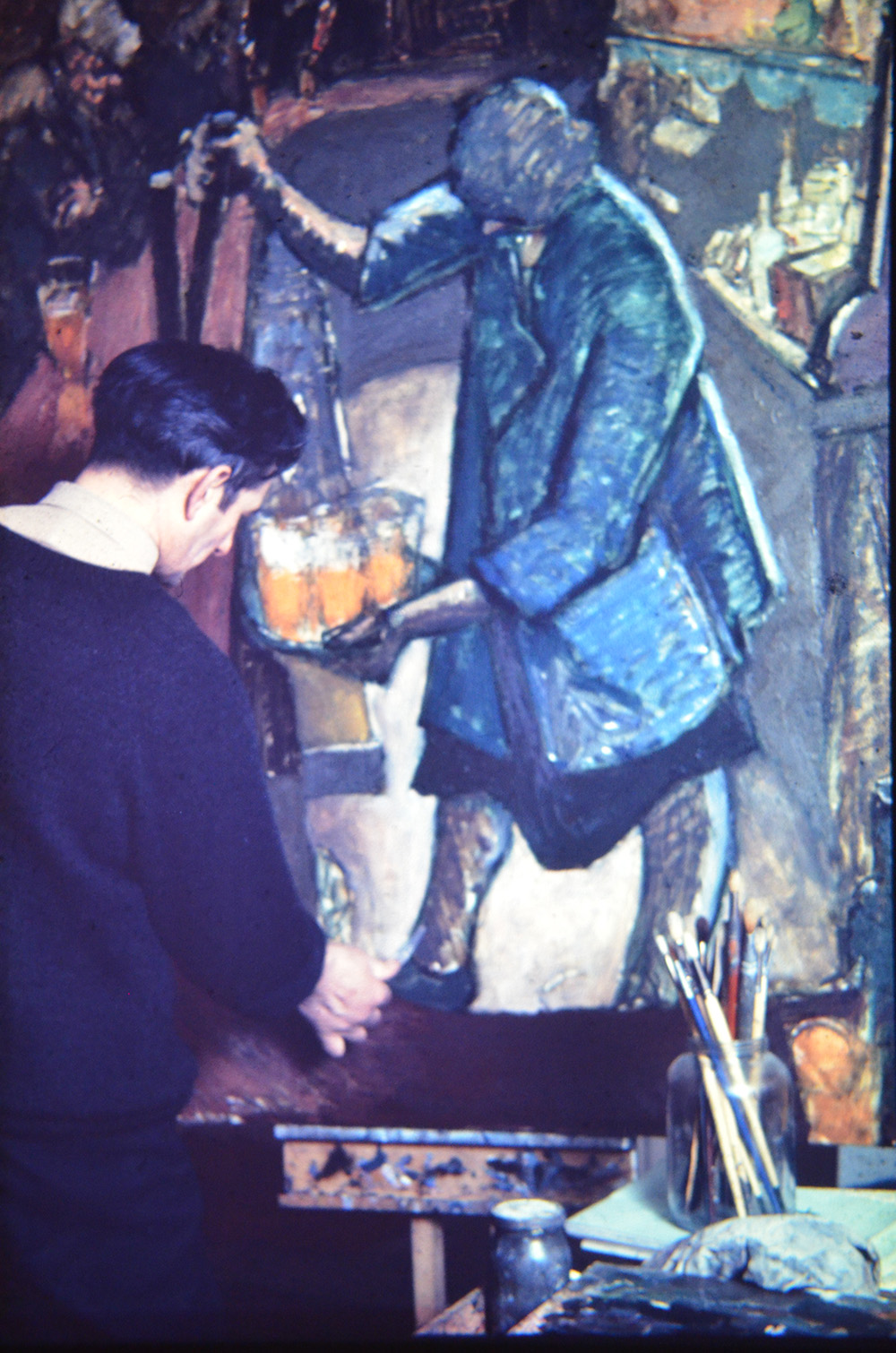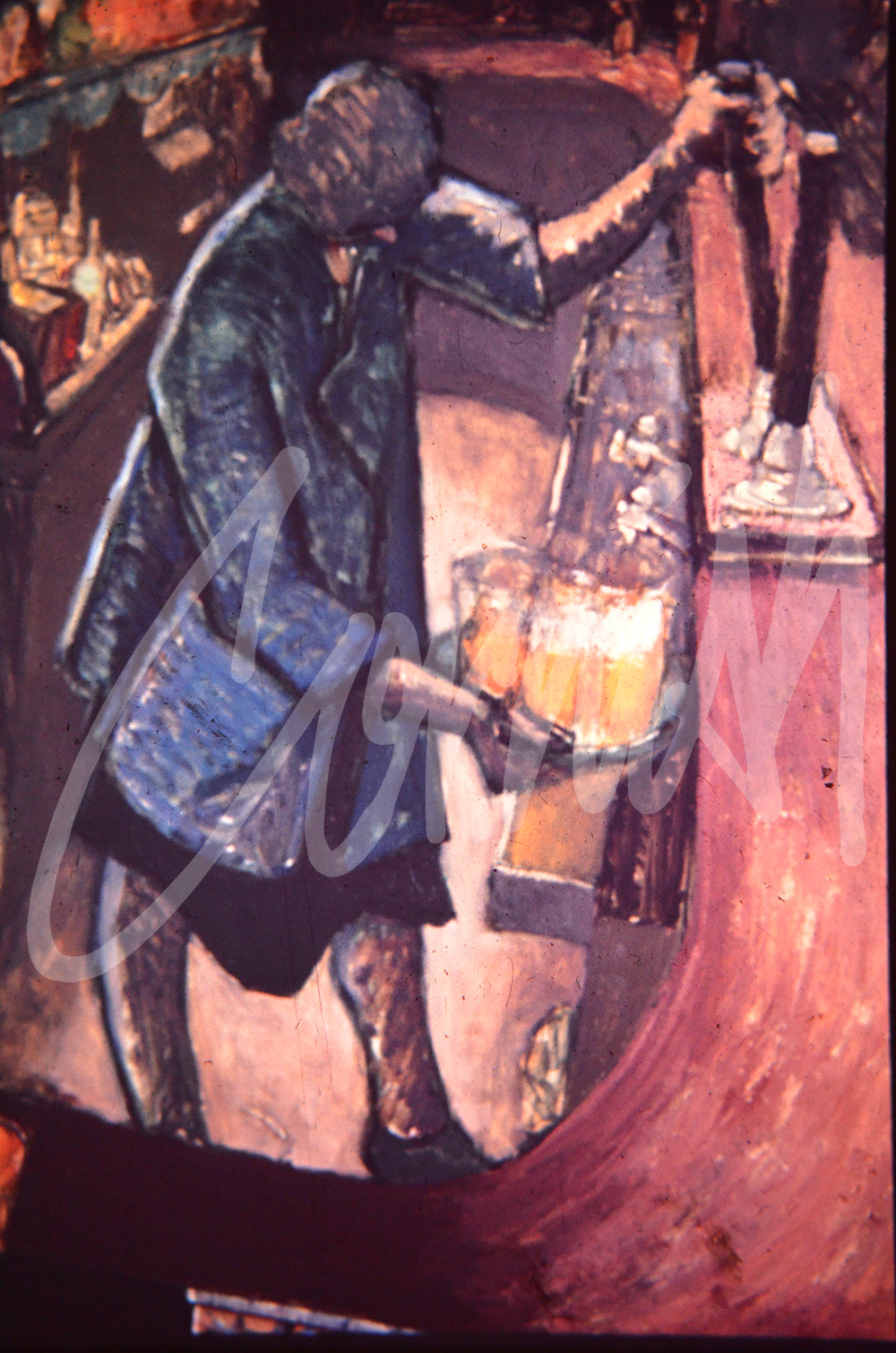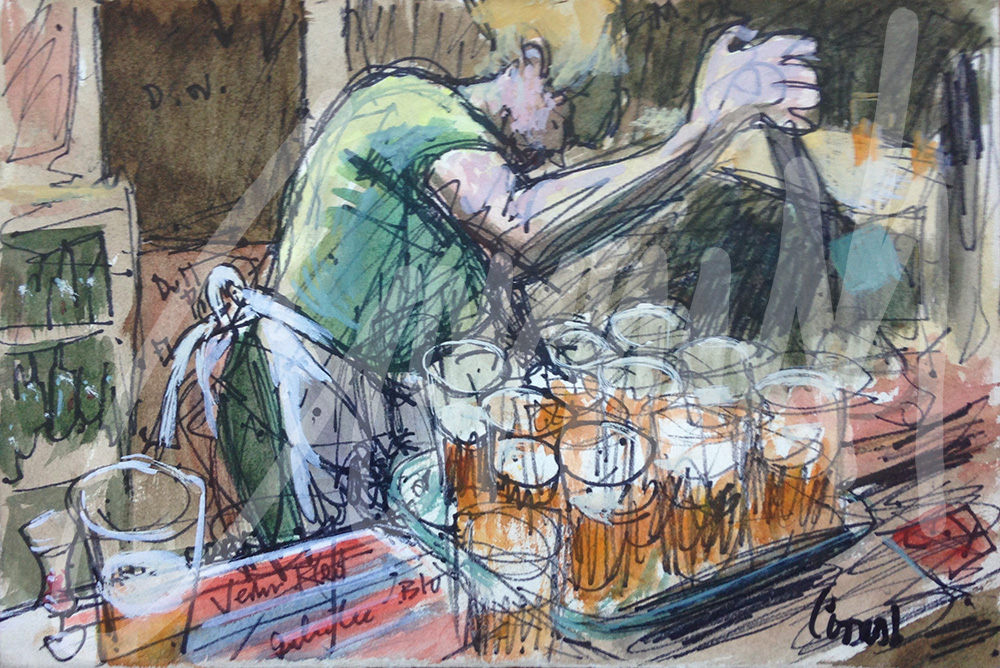 Cornish Centenary
Throughout the centenary year, an interesting range of themed exhibitions is planned in order to commemorate Norman's life and to celebrate his work.
If you would like to find out more click below:
Stay tuned via social media:
---