Latest News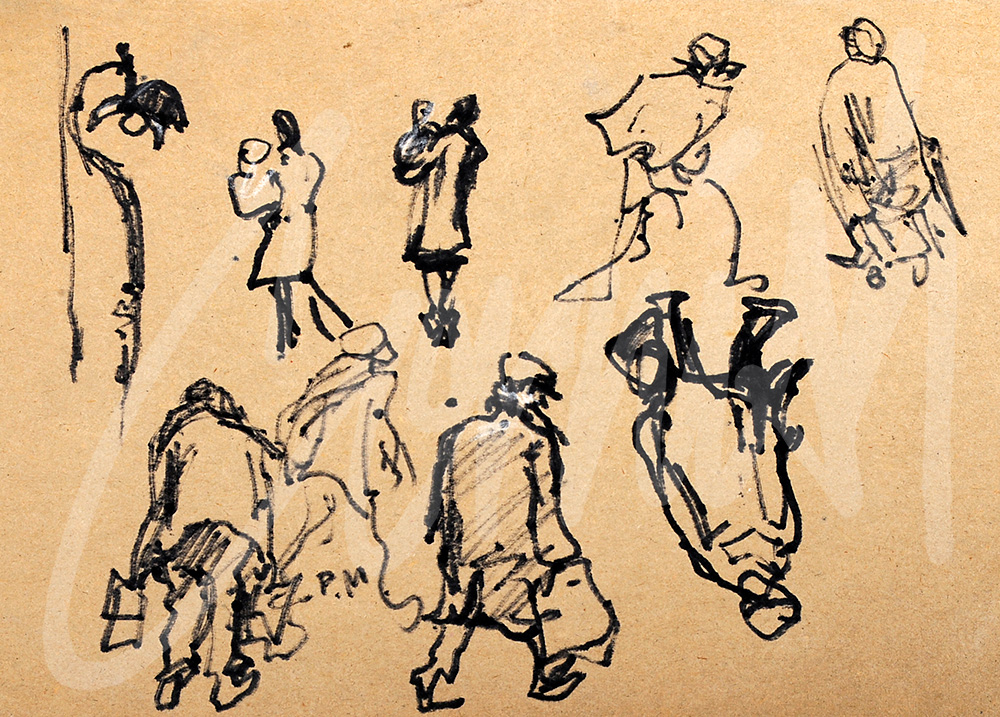 Observations of People
The ability of an artist to sketch and draw with speed and accuracy and to capture a moment in time is fundamental to future success and forms the basis upon which all else follows.
The early years of Cornish's life and career were particularly significant in the development of his sketches and carefully observed drawings. His favourite medium was the Flo-master pen – an early version of the modern fibre-tipped pen. The pen could be re-filled and nibs inter-changed as required. The width of the strokes and intensity of the ink could be controlled by applying pressure, or a light touch. Accuracy was important as the indelible ink dried on the surface of the paper within two seconds. Tiny black dots are sometimes visible on some drawings, as he touched the paper with the pen to stimulate the flow of ink.
Cornish's wife, Sarah, adapted his jacket with a 'poacher's pocket' large enough to hold his sketchbook and pen, so that wherever he went the sketchbook and pen were always immediately accessible. This meant that whenever something of interest caught his attention he was quickly able to access materials to record a particular moment in time.
Cornish often said that painting and drawing was like an itch that had to be scratched. Rarely, can one town and its people have received so much attention from an individual artist, with over 5,000 drawings and water-colours in the sketchbooks which are in the archive at Northumbria University in Newcastle.
Cornish also drew on scraps of paper, newspaper, The Radio Times and many other surfaces. A recent revelation was a drawing on the back of a box of Cadbury's chocolates. The cost of art materials became a constraint on his limited budget during this period of his development.
Cornish was aware of the contribution his work could make to both the history and sociology of mining communities and the sketchbooks are a valuable resource far beyond the world of art.
They provide a remarkable visual journal of his work, capturing and recording the people and places in and around Spennymoor, County Durham and across the region. Many of the drawings subsequently provided the material for his paintings.
The sketchbooks provided the inspiration for the publication of 'Behind The Scenes: The Norman Cornish Sketchbooks', which explores the relationship between the original drawings and related completed works.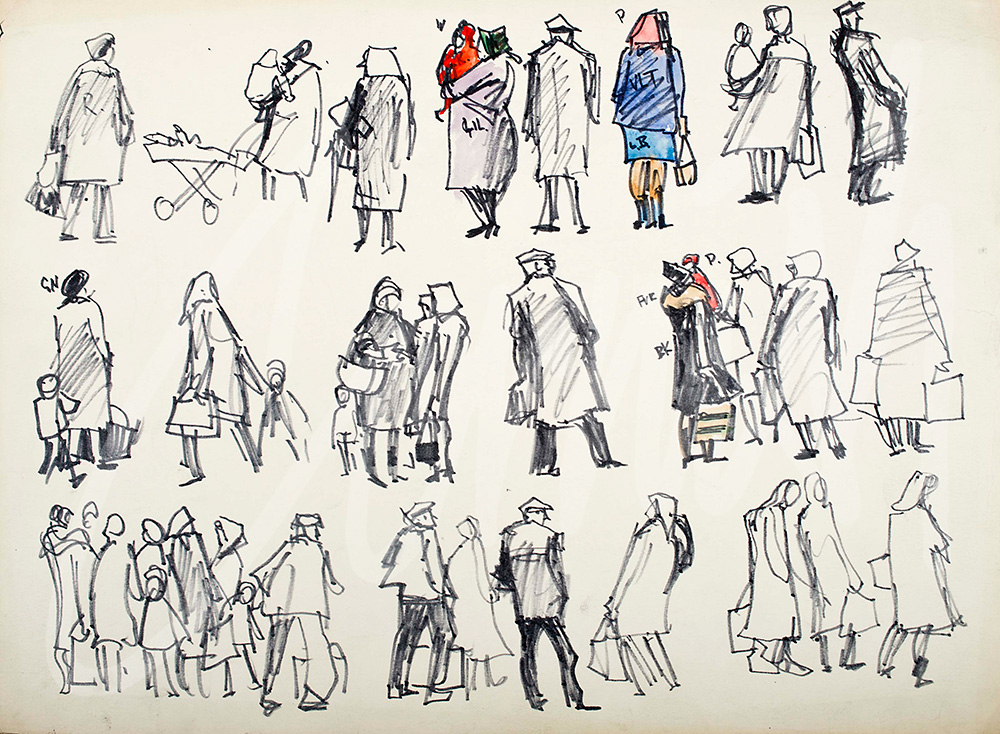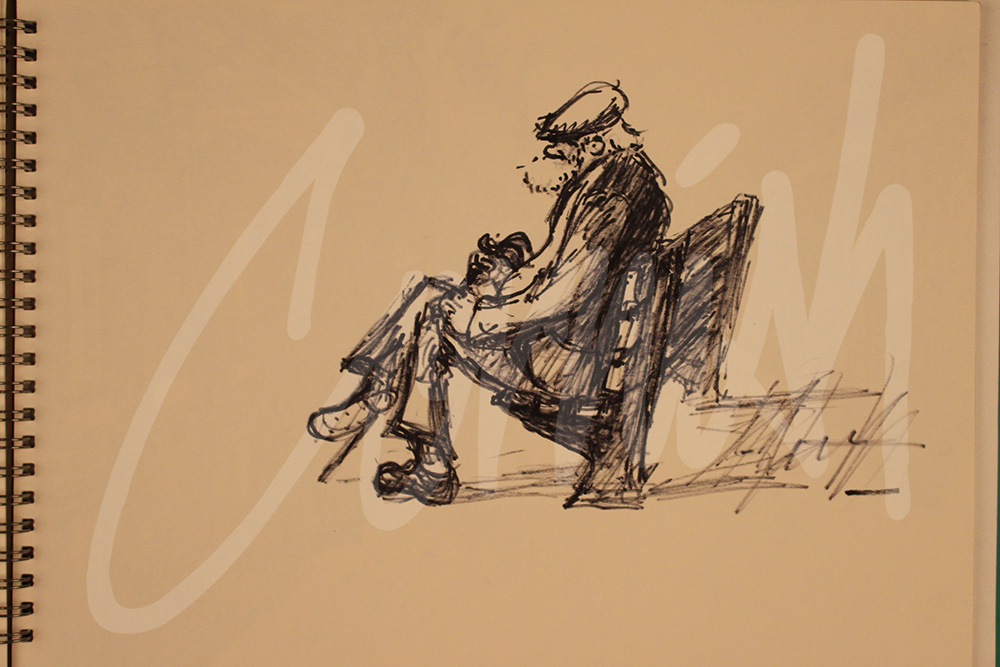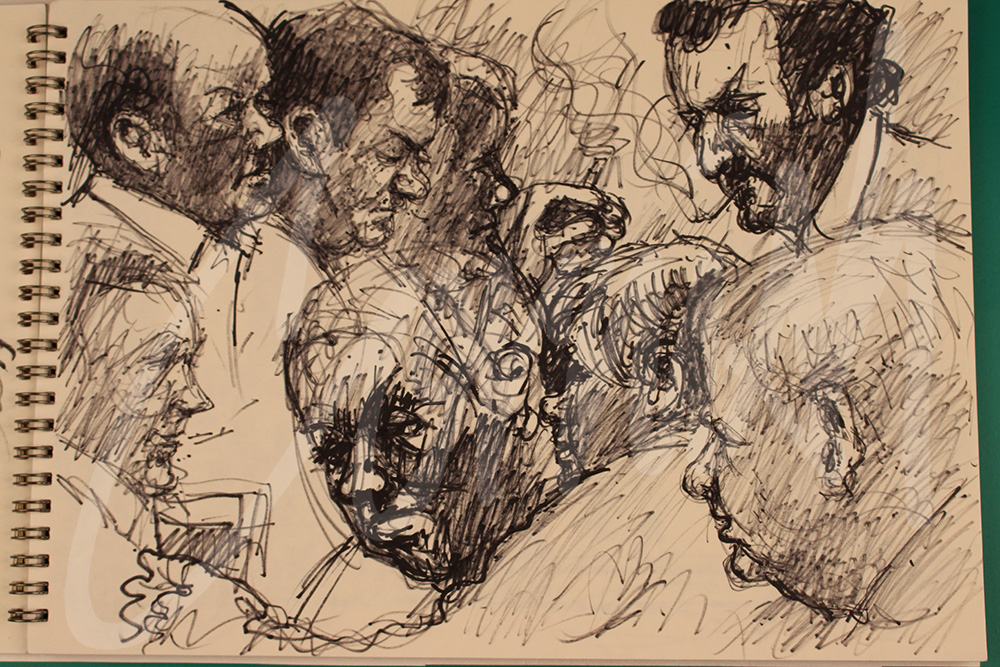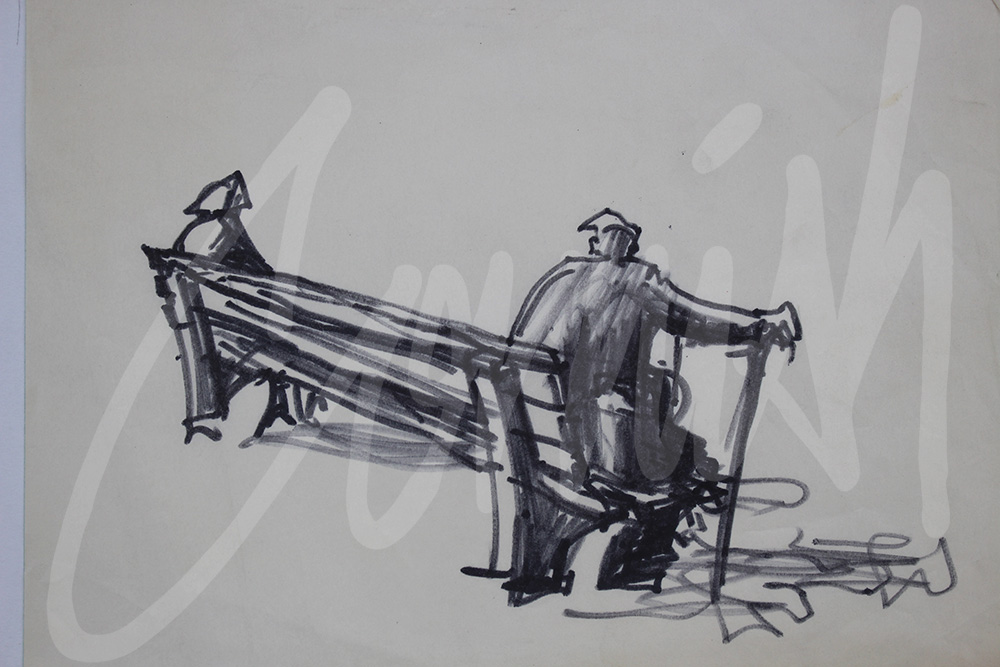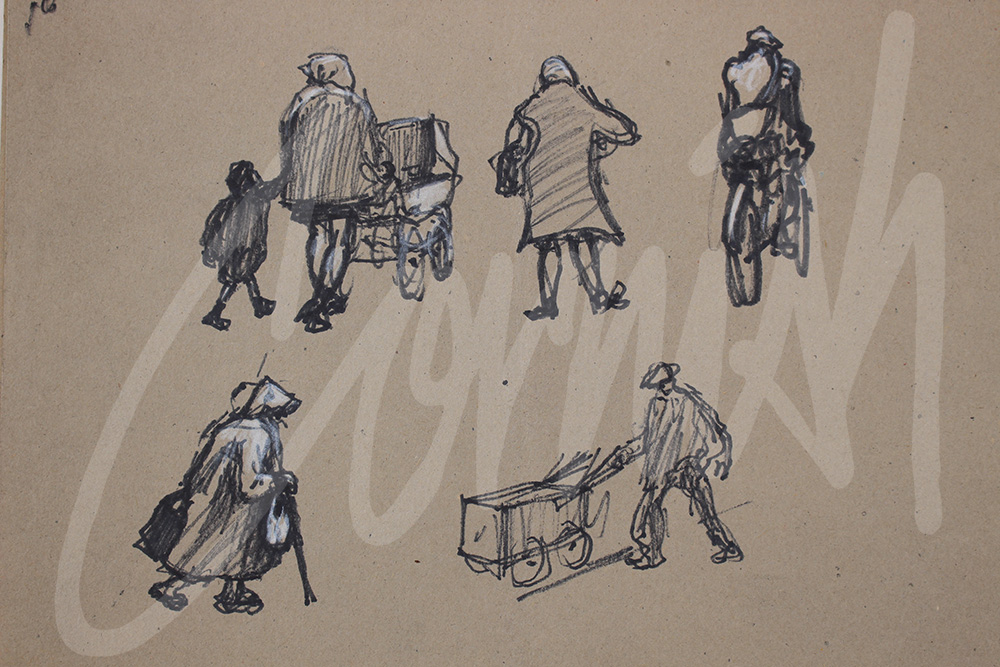 Cornish Centenary
Throughout the centenary year, an interesting range of themed exhibitions is planned in order to commemorate Norman's life and to celebrate his work.
If you would like to find out more click below:
Stay tuned via social media:
---