Latest News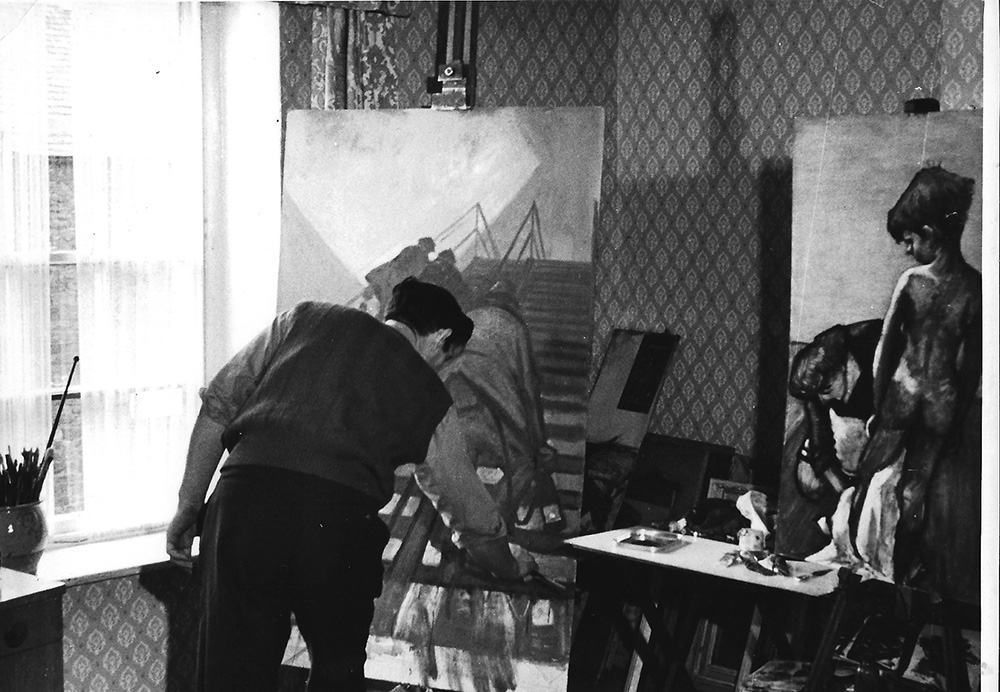 A Bedroom Studio
There are few people in the North East who would fail to instantly recognise the work of Norman Cornish. His evocative paintings and drawings provide an unrivalled social record as a Chronicler of an important era in English history. His observations of people and places are a window into a world which no longer exists outside but which Norman has immortalised for us all with its struggle, its beauty, its squalor and its dignity.
Cornish was born in 1919 in Spennymoor, County Durham, in a house with no bathroom or inside toilet, where he shared a room with his five brothers and one sister. He described living conditions as 'primitive' and he contracted diphtheria when seven years old. The only reading material at home was an American detective comic.
His journey from miner to professional artist, is a story of determination and resilience to overcome hardship and prejudice.
He joined the Spennymoor Settlement Sketching club aged 15 in 1934 after initially being turned away for being too young! The impact of the advice, activities and experience of being a member is well documented. His personal circumstances were more than challenging but he was determined to succeed despite the enormous barriers encountered daily.
Cornish's modest income as a miner was a constraint upon the acquisition of materials and a further dilemma existed between his interest in art and aesthetics when faced with the hazards he found when working and surviving underground. 'Treated like slaves, and spoken to like convicts,' such was the reality of being a miner, which also had a significant impact upon his work and interpretation of his subjects. How on earth did he cope ?
His first attempt at an oil painting 'My Sister Ella' (1940) was completed over three sessions in his parent's bedroom. When Norman and Sarah moved to 33 Bishops Close Street in 1954 the only solution to create a space to work in was to move his easel and materials into their bedroom. Sarah was very tolerant and supportive under the circumstances. There were materials, canvas, sketchbooks, frames, ink for his Flo-master pens, boards, incomplete paintings, pastels and the smell of oil paints and Turps for cleaning brushes. The smell was often overpowering. When he was commissioned to paint the Mural one of the preliminary versions was scaled to 300cm and placed from the bedroom window sill to the top of the stairs via an open door. To climb into bed Sarah sometimes had to crawl over or under the bed!
The family moved to Whitworth Terrace in 1967 where there was sufficient space to convert a former Methodist Minister's office into a studio, and this is what is displayed at Spennymoor Town Hall. The bedroom studio from Bishops Close Street has been re-created at Beamish Museum and it is an authentic replica but without the smell of oil paints and other materials. The paintings scattered in the corner of the room are reproductions of the original works.
Despite the obstacles to success a rare talent emerged in the post war years. He developed a burgeoning national reputation which placed further pressure on his future direction. Circumstances, and support from Sarah, enabled his progression to become a professional artist in 1966, a journey which was to span a further forty six years until he finally stopped working in 2012. He worked for more years as a professional artist than he did as a miner underground, a fact often overlooked. In the 21st century it is not uncommon to find talented young people working from their bedroom on their journey to future success.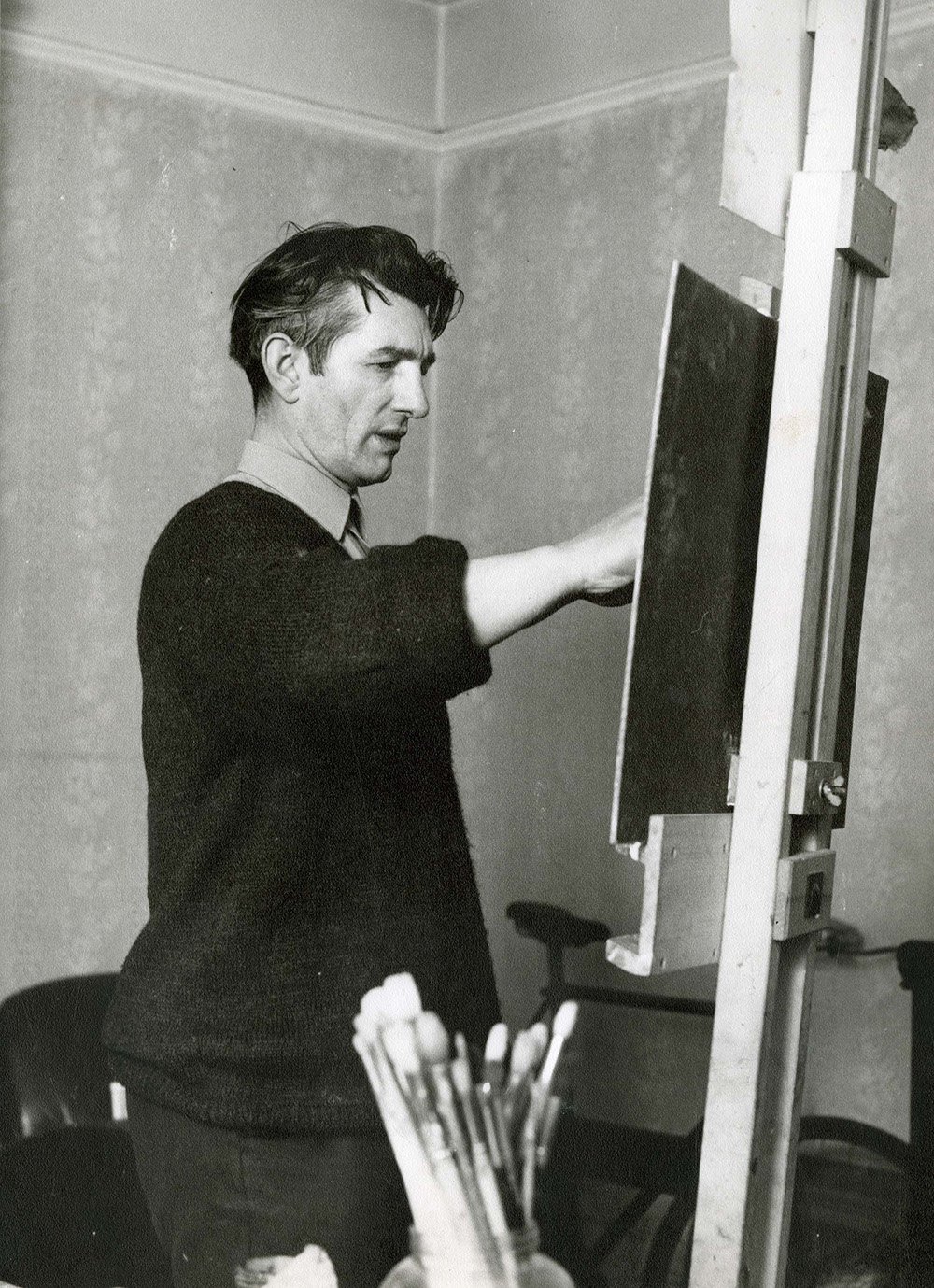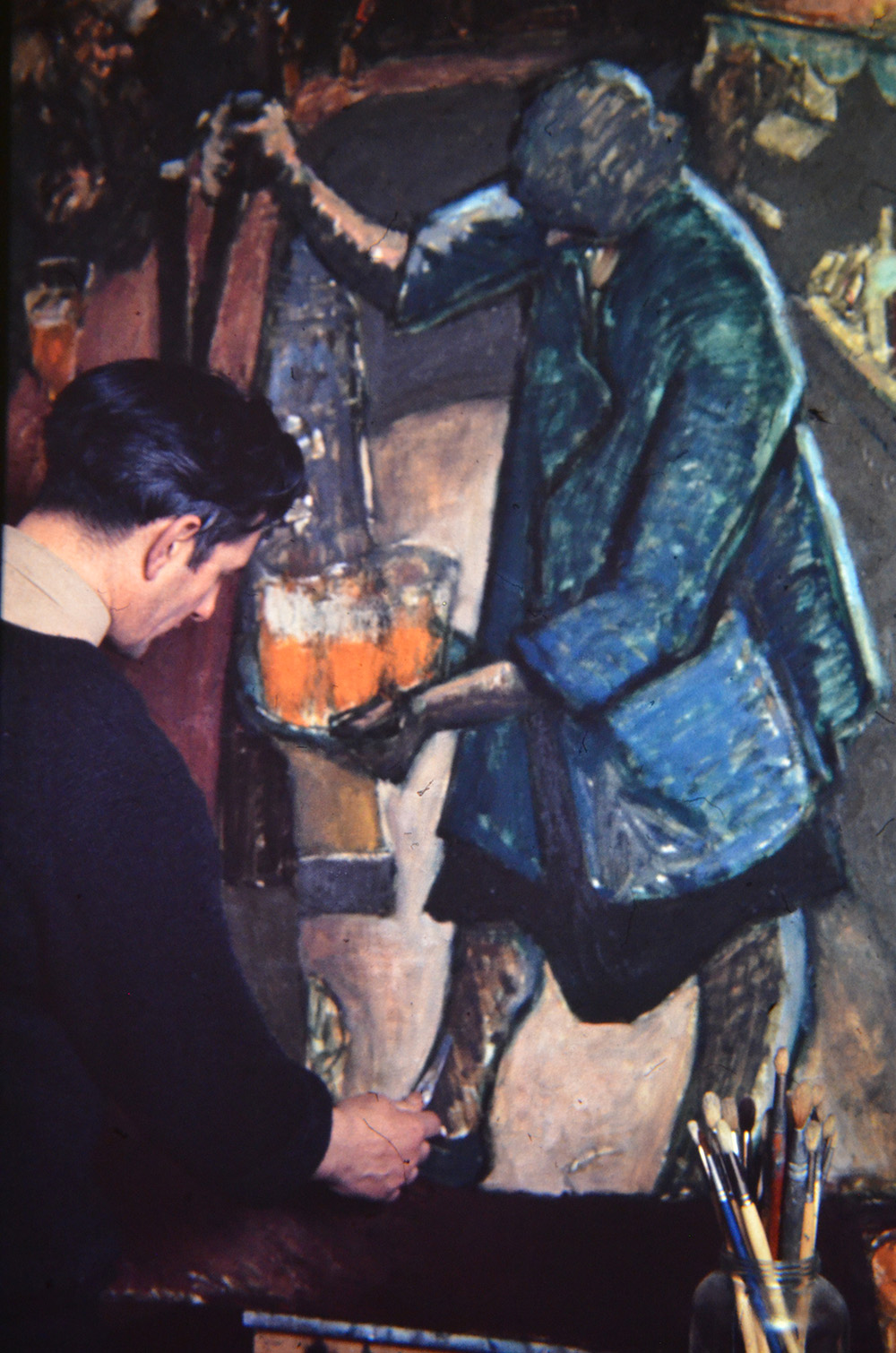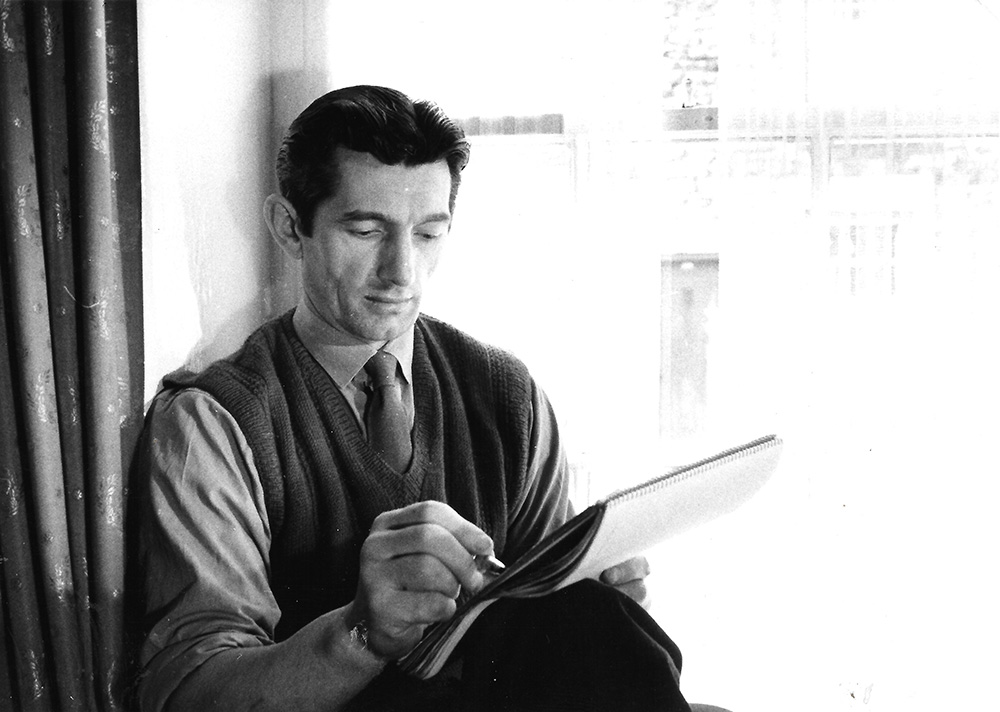 Cornish Centenary
Throughout the centenary year, an interesting range of themed exhibitions is planned in order to commemorate Norman's life and to celebrate his work.
If you would like to find out more click below:
Stay tuned via social media:
---