Latest News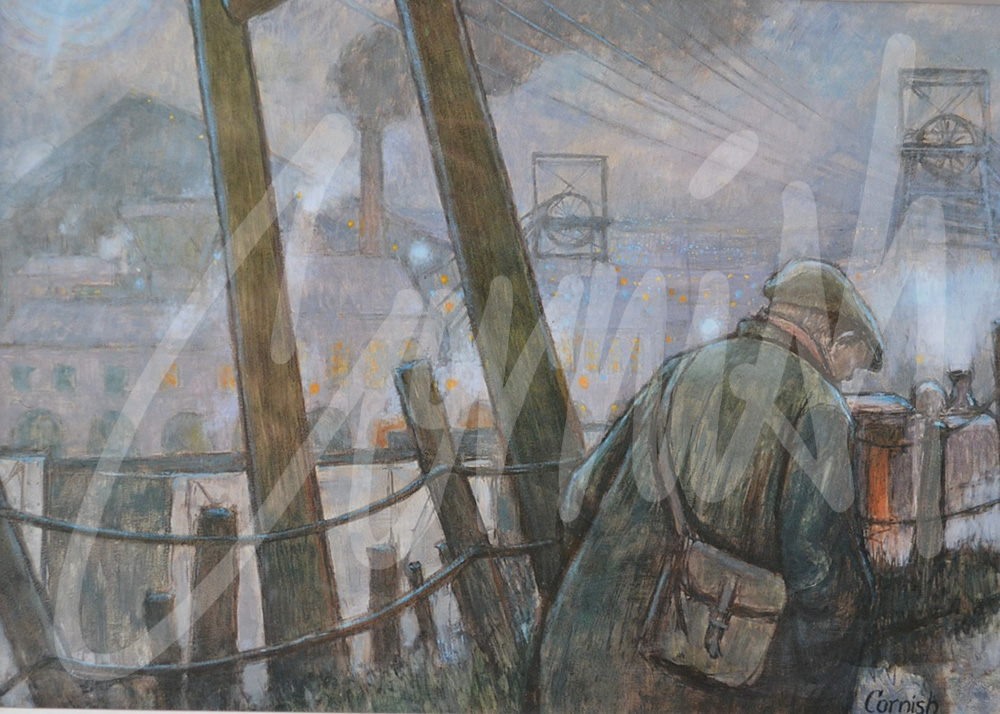 A Slice of Life
The late 1980s were a period of reflection for Cornish who had become an established professional artist. In his lifetime friends would be intrigued by his anecdotes relating his journey through life and the challenges he had to overcome along the way. Friends would often say 'why don't you write these things down?'
One dull day in 1987 when it was too dark to work in his studio he sat down for the first time and began to write his memoirs. The first attempt was abandoned, but as his confidence grew the words flowed from the memories and the book 'A Slice of Life' emerged. The title was taken from his concept of all life as a continuum from which he envisaged each individual having his own piece, his own 'slice' from the inevitable passage of time.
'A Slice of Life' was published by his friend Bill Mallabar who was also a graphic designer. The whole process took two years and the book was published to coincide with his 70th birthday in 1989. Simultaneously the Lord Mayor of Newcastle, Alderman Theresa Russell, introduced Cornish to the Director of the Polytechnic Gallery which later became The University of Northumbria Gallery. A new exhibition was planned to celebrate his 70th birthday and this also marked the beginning of a long and successful relationship with the University Gallery until it closed in 2015.
In 1991 Bill Mallabar donated a Cornish painting, 'Pit Road with Telegraph Poles and Lights' to the University Gallery as a tribute to his mother who had died during the previous year. This generous gift was the inception of The Permanent Collection at Northumbria University and further details may be found at normancornish.com/partners
'A Slice of Life' quickly sold out and it was re-issued in 2006 and 2015 but without most of the original images. In 2021 John and Dorothy Cornish started the long and arduous task of creating a facsimile edition of the original autobiography published 33 years ago. There were many technical challenges moving from traditional printing processes to modern technology.
Norman Cornish described his original efforts as a 'labour of love' and similar sentiments have been expressed by John and Dorothy Cornish during the past 12 months.
'A Slice of Life' will be published on October 3rd and will be available to purchase at https://normancornish.com/shop/books priced £17 and also in selected independent bookshops from mid- October.

Cornish Centenary
Throughout the centenary year, an interesting range of themed exhibitions is planned in order to commemorate Norman's life and to celebrate his work.
If you would like to find out more click below:
Stay tuned via social media:
---