Latest News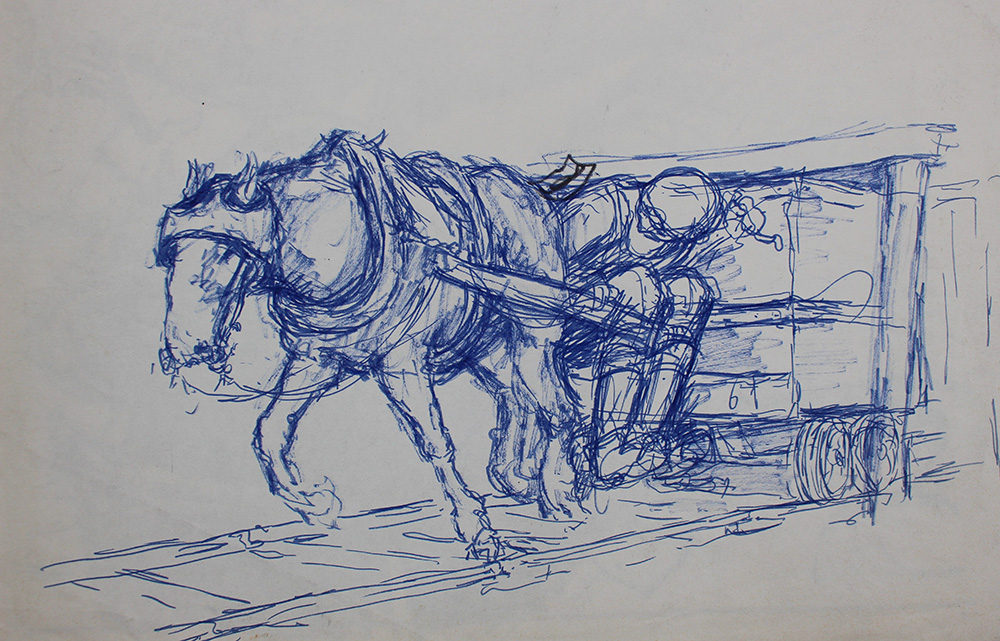 The Pony Putter
Cornish started work on Boxing Day 1933 aged 14 years. The landscape was dominated by coal mines in every direction and 'The Times' newspaper referred to County Durham as 'little more than one huge colliery.'
In one sense, although denied the opportunity of continuing education, he was fortunate to gain work in a viable pit at a time when unemployment in the area reached 27% of the workforce. While the Dean and Chapter Colliery had no 'disasters' (officially five or more killed together, by gas or explosion) the records of 177 fatalities meant that the mine was referred to as 'the Butchers Shop.' This was an ominous title for the 2,135 men working underground. A few years after the young Cornish started work, over 3,000 tons of coal were being produced each day with two thirds of it hand hewn.
His first job when he was set on (a local term meaning to start work) was as a datal lad, paid at a daily rate, employed as a Pony Putter- sitting low on the limbers (wooden shafts connecting the pit pony to the coal tub) to avoid decapitation.
Cornish lived in two worlds. The dilemma for the young Cornish was that he was fascinated by aesthetics and art appreciation with a desire to record the industrial scene around him, when simultaneously the mine owners were only interested in coal production. Inspired by his favourite artist Rembrandt, Cornish's attention was attracted to the humble and mundane activities of everyday life. The drawings and paintings record a job which has passed into history.
All aspects of coal mining, the journey to and from work, the gantry, working underground, and life in mining communities, are featured in 'Behind The Scenes: The Norman Cornish Sketchbooks' available by visiting www.normancornish.com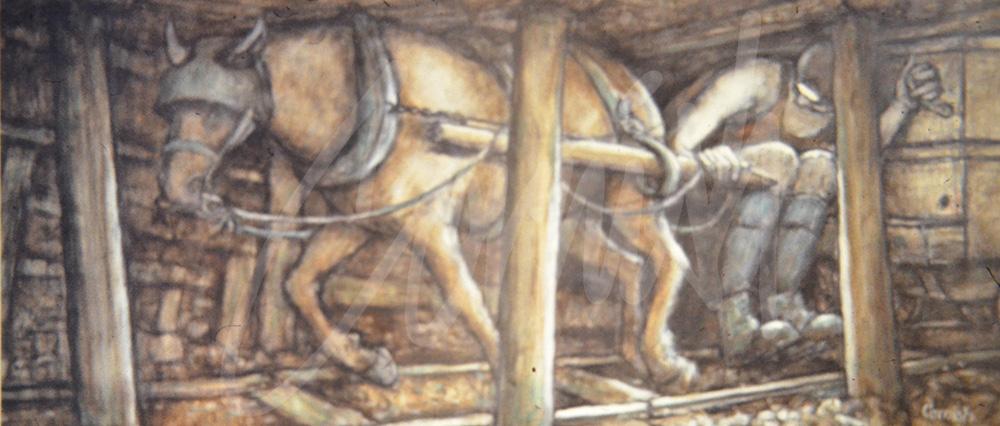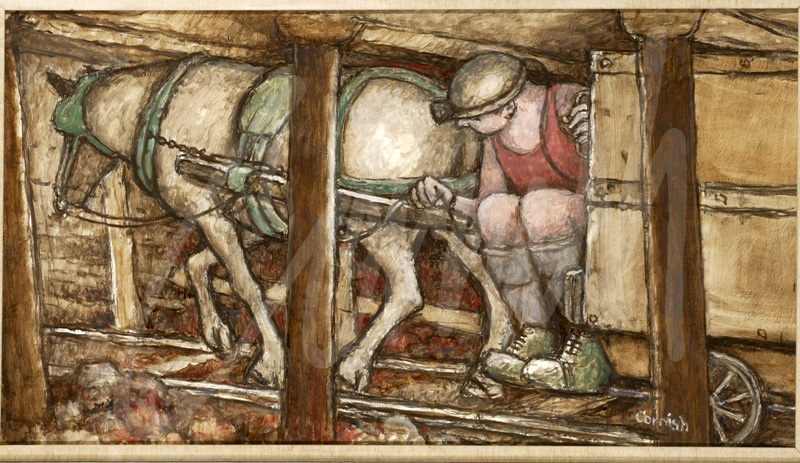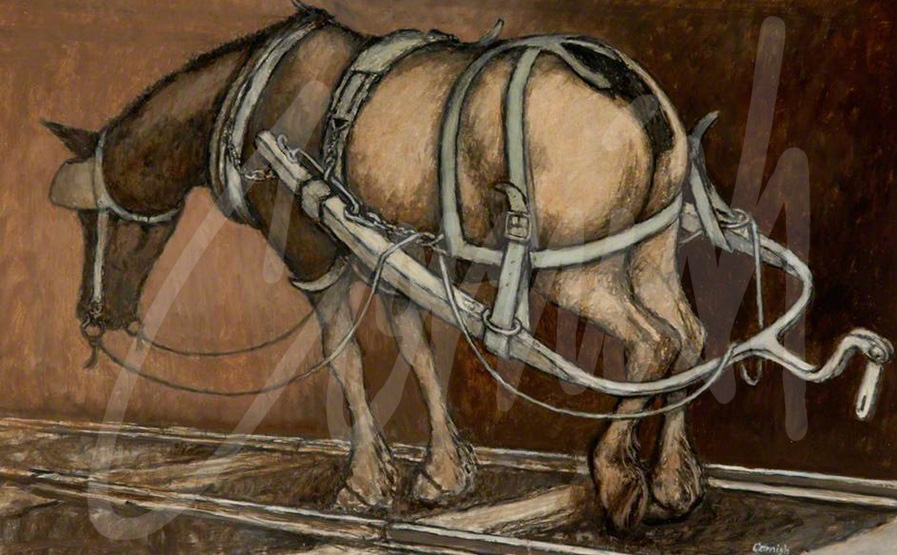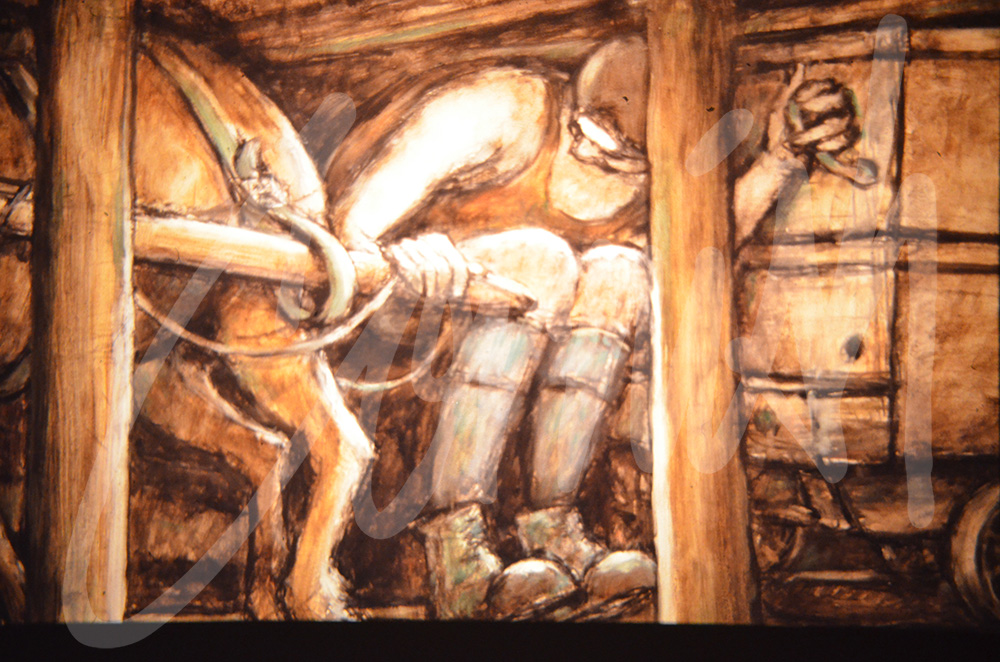 Cornish Centenary
Throughout the centenary year, an interesting range of themed exhibitions is planned in order to commemorate Norman's life and to celebrate his work.
If you would like to find out more click below:
Stay tuned via social media:
---