Latest News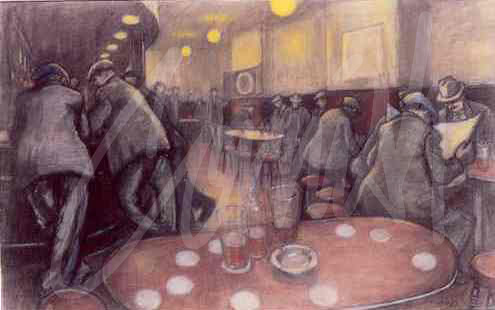 The Crowded Bar
The Crowded Bar was discovered in February 2014, a canvas rolled up, at the back of a wardrobe in Whitworth Terrace at Spennymoor. Norman and Sarah Cornish had transferred to residential care and tidying the house revealed three previously unseen canvasses.
Cornish returned to the theme of the pub throughout his career. Bar scenes with individual character drawings, men playing dominoes, convivial conversations, and drawings of darts players. He also made detailed drawings of the beer pumps, furnishings, pint glasses and posters to ensure accuracy in his work. These features sometimes appear as individual component pictures because of their own special qualities and occasionally they are brought together in large composite paintings. Most of Cornish's larger works involving many characters are constructed in this manner.
The Man at Bar with Dog illustrates the development of what appears to be a simple idea but one which becomes part of an evolving series. The true significance emerges when the series is considered as a continuum of development as individual characters may be tracked through various interpretations. The initial idea may have been drawn insitu but then 'worked up' towards a perfect composition. The Crowded Bar is a classic example of this approach.
In his own words:
About 40 years ago I would visit a great many pubs as they were marvellous places to practice drawing. I remember that in this particular scene, I must have made many drawings. I liked the attitude of the figures and also the big round lights. I remember sitting on a seat and surveying this scene. I have tried to paint it just as it was. I was fascinated by the men standing at the bar drinking and talking, or sitting playing dominoes.
The large oil paintings such as The Crowded Bar, have carefully constructed compositions' incorporating characters and details from his extensive collection of sketchbooks. These drawings enable Cornish to create informal conversation pieces where a group of people appear to be interacting naturally.
The subject of Bar Scenes is covered in detail within Behind The Scenes: The Norman Cornish Sketchbooks, including a number of previously unseen preparatory drawings and sketches . Reference to this subject is also covered in two of the four essays by distinguished authors and historians Dr. Keith Wilson, Dr. Robert McManners and Gillian Wales (Cornish's Biographers).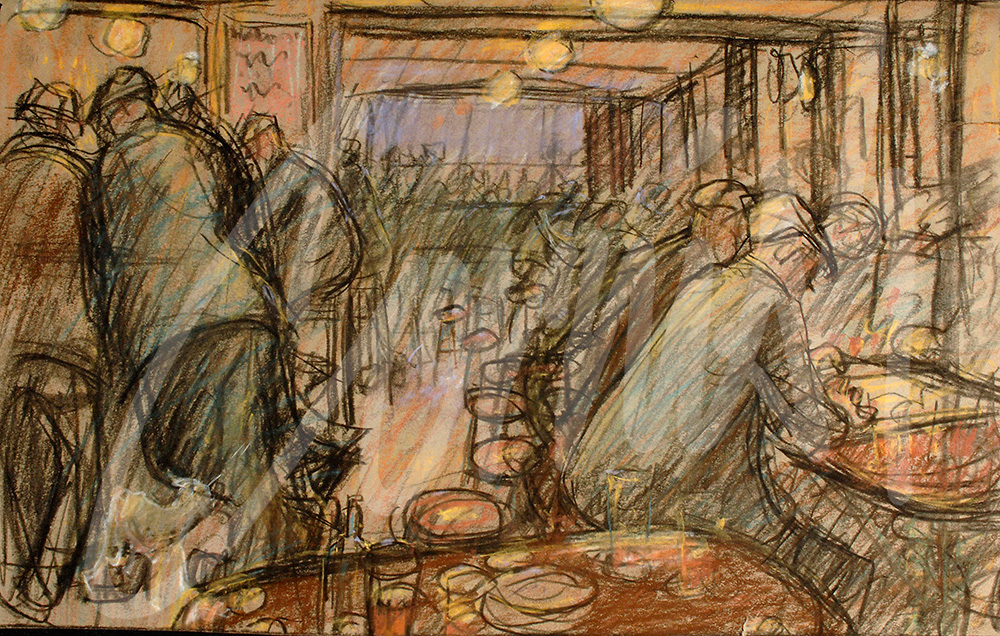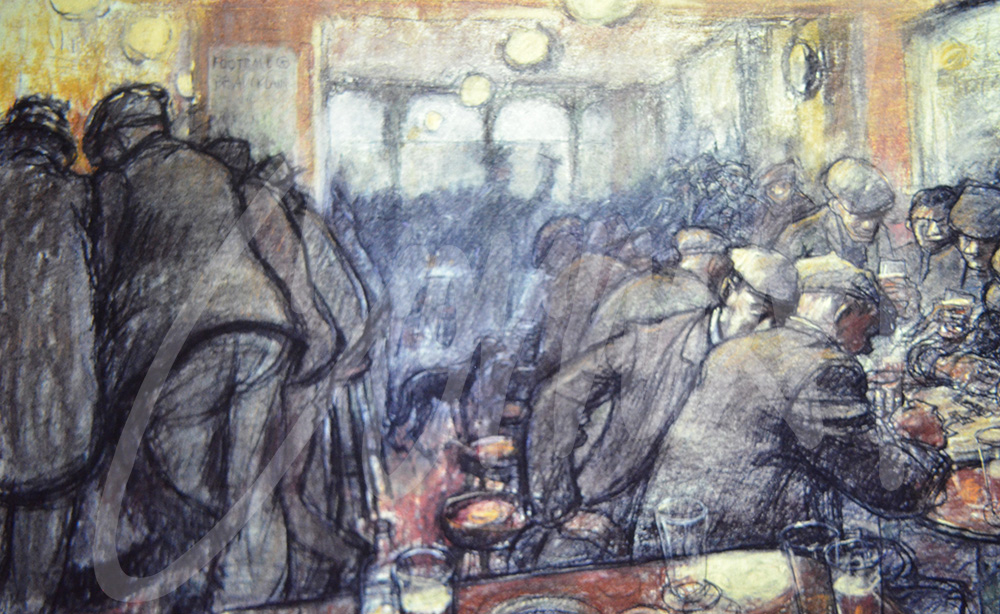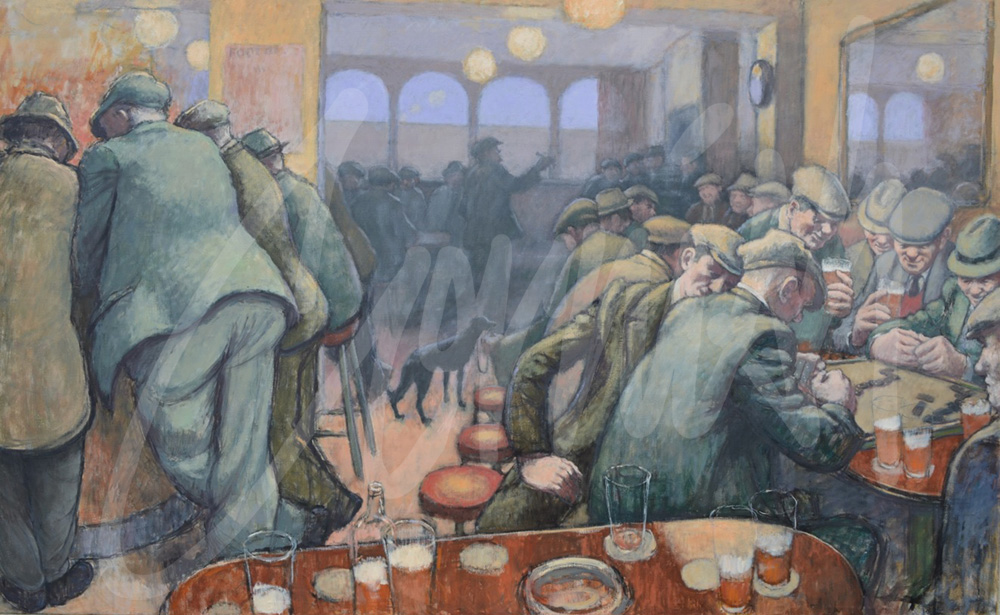 Cornish Centenary
Throughout the centenary year, an interesting range of themed exhibitions is planned in order to commemorate Norman's life and to celebrate his work.
If you would like to find out more click below:
Stay tuned via social media:
---