Latest News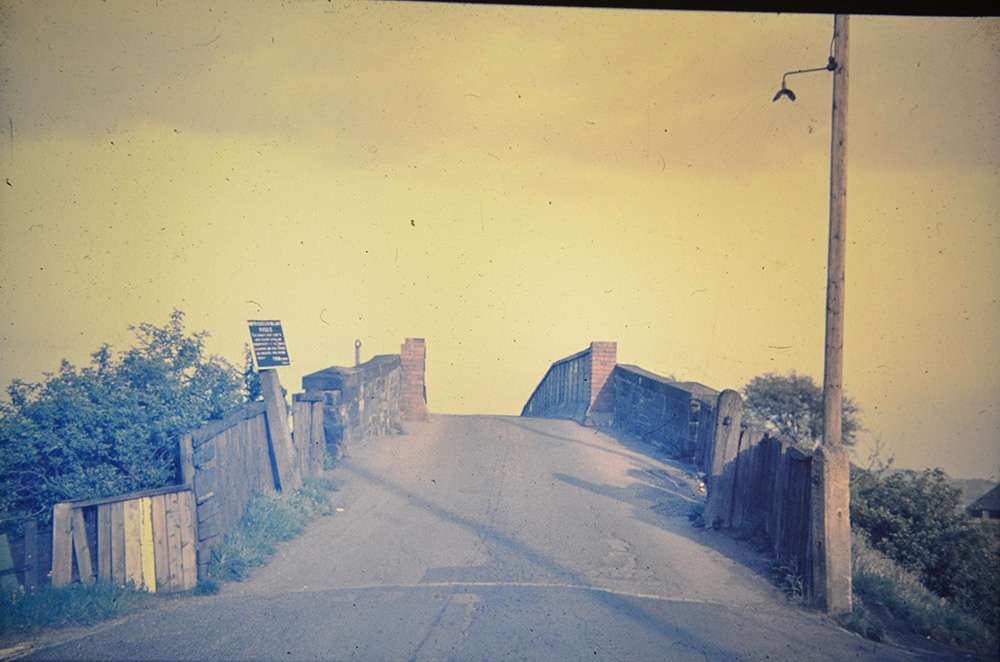 Behind The Scenes: The Bridge at Sunnybrow
Cornish occasionally visited other villages in County Durham as well as places of interest across the region. The Pit Road theme was interpreted in several locations and the huge number of collieries provided other opportunities to develop this iconic theme which impacted the lives of thousands of other miners and their families.
Unable and unwilling to learn to drive, many places in the county would have been inaccessible to Cornish had it not been for his good friend Jack Savage who drove him in his Morris Minor to a number of villages and collieries.
In October 2011, Jack Savage's daughter, Anne Wood CBE (creator of The Teletubbies and a Children's TV producer) featured on BBC Radio 4, Desert Island Discs. During the interview, she spoke with warmth and affection about her family roots in Spennymoor and the influence on her life of Norman Cornish MBE 1919-2014.
Sunnybrow was a small colliery near Hunwick in the Wear Valley. The railway line finally closed in the 60s and this bridge was demolished. Originally it was the entrance to the village.
In his own words:
One wonders with the passing of time, when no present-day type pitheads actually exist, if pictures of them might one day be thought of as picturesque and as socially significant as old windmill pictures. They are both dominant shapes in the skyline; they both make big angular shapes against the sky; they both have big revolving parts. Also they both of them tend to have workers' houses built around them.
The Bridge at Sunnybrow is featured in the book, Behind The Scenes: The Norman Cornish Sketchbooks, in the chapter devoted to Mining Scenes. The other chapters show the development of his work in Street Scenes, Bar Scenes and Observations of People. Copies may be purchased by visiting www.normancornish.com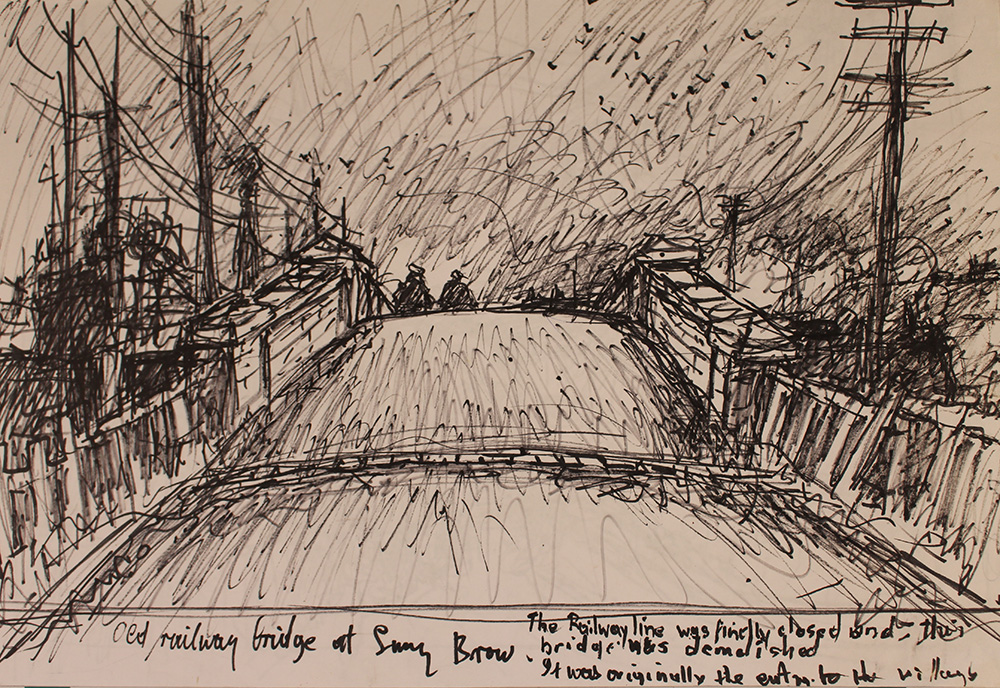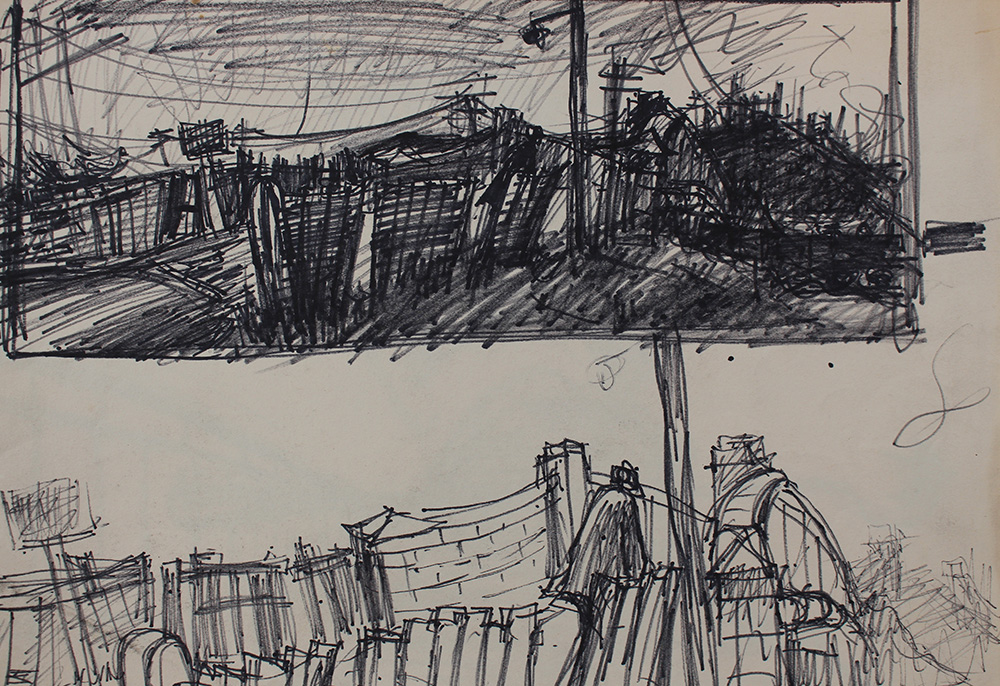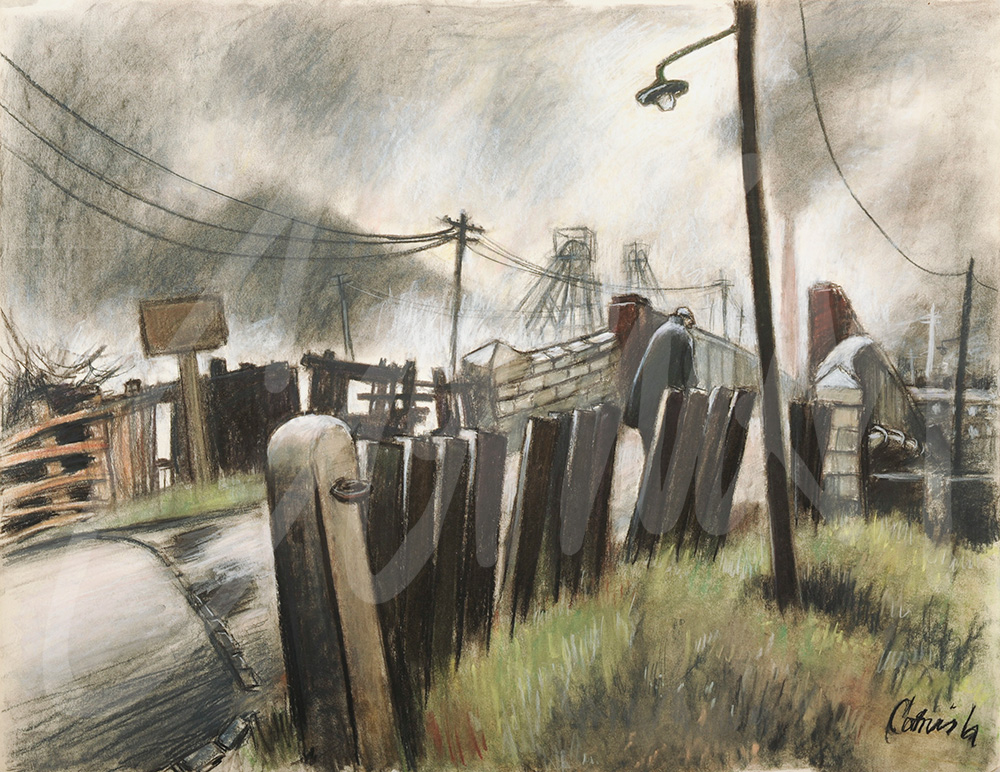 Cornish Centenary
Throughout the centenary year, an interesting range of themed exhibitions is planned in order to commemorate Norman's life and to celebrate his work.
If you would like to find out more click below:
Stay tuned via social media:
---