Latest News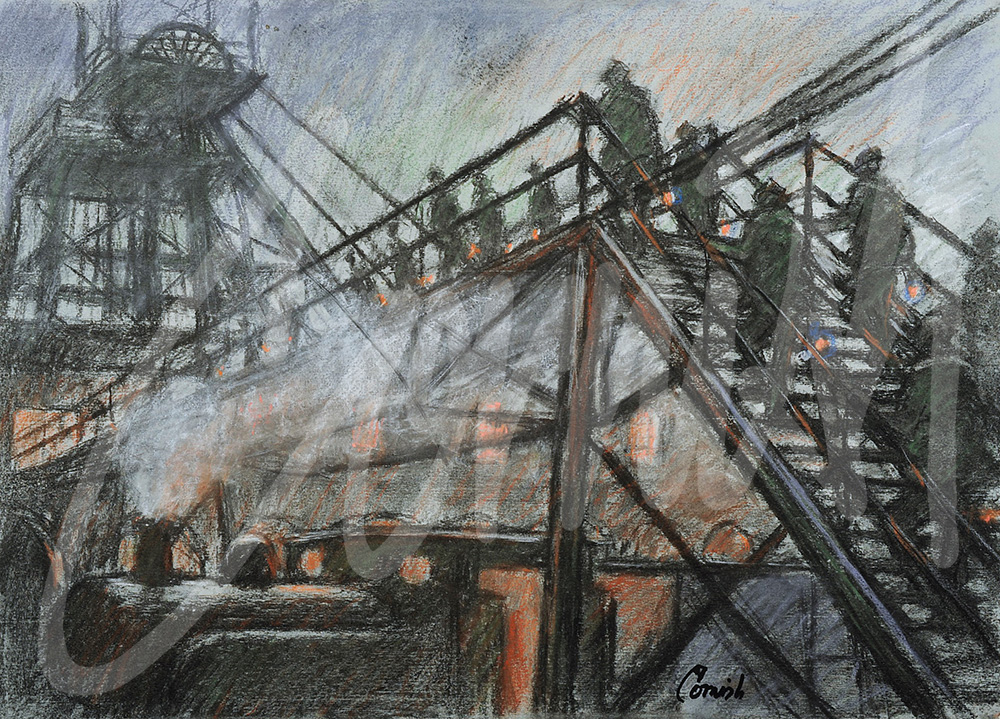 The Gantry: Part 1
Cornish arrived cold and damp from walking over two miles in heavy snow to start work aged 14, at 2am, on Boxing Day 1933. He had no choice, and was denied the opportunity of continuing his education because he was the oldest in his family of five brothers and one sister.
There were over a hundred collieries and pits including quarries, brickworks and coking plants within a five miles radius of Dean & Chapter Colliery, at various stages or working, closing or dormant. The smoke and sounds of the railway engines hissing, coal trucks, colliery buzzers, and miners' boots on the steps combined to create an industrial cacophony. The impact upon the environment and the men was pervasive.
He was offered a job as an underground datal ( paid by the day) lad and when he signed on the dotted line the official said in his deep voice: "You've just signed your death warrant son." The pit was nicknamed locally 'The Butchers Shop,' owing to the number of accidents there. The records of 177 fatalities make for sober reading although there were no 'disasters' (officially five or more killed together, by gas explosion for example).In 1935 there were 2,135 men and boys working underground and 538 above ground. By 1937 the workforce was producing 3,000 tons of coal a day – a third of it machine - mined and the rest hand hewn.
On his first day he was given a lamp and a disc and moved out of the lamp cabin to be confronted by a flight of steel steps leading on to a gantry which crossed the mineral line. The gantry led onto the cage bank level which was at the opposite end of the gantry wheels and ropes. As the shunting engine passed below them, they became lost in a cloud of steam which reflected the arched window lights of the colliery like a cinema screen.
In his own words:
I went through the door and the first thing I saw was the gantry scene. The men were there with their orange oil lamps and they looked like fireflies. Then I saw a mass of steel railings, steps, girders and steel wires. I thought it looked like a great steel spider's web and when I saw the colliery behind, I thought it was like a giant big spider – moving towards us and then going to drop us down a great hole.
The picture is about feeling – what I felt and saw as a boy.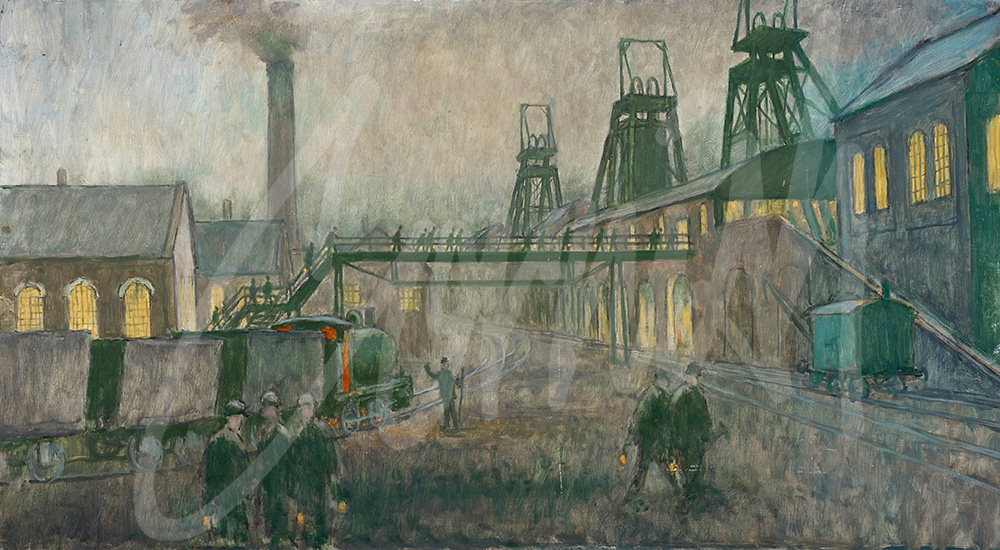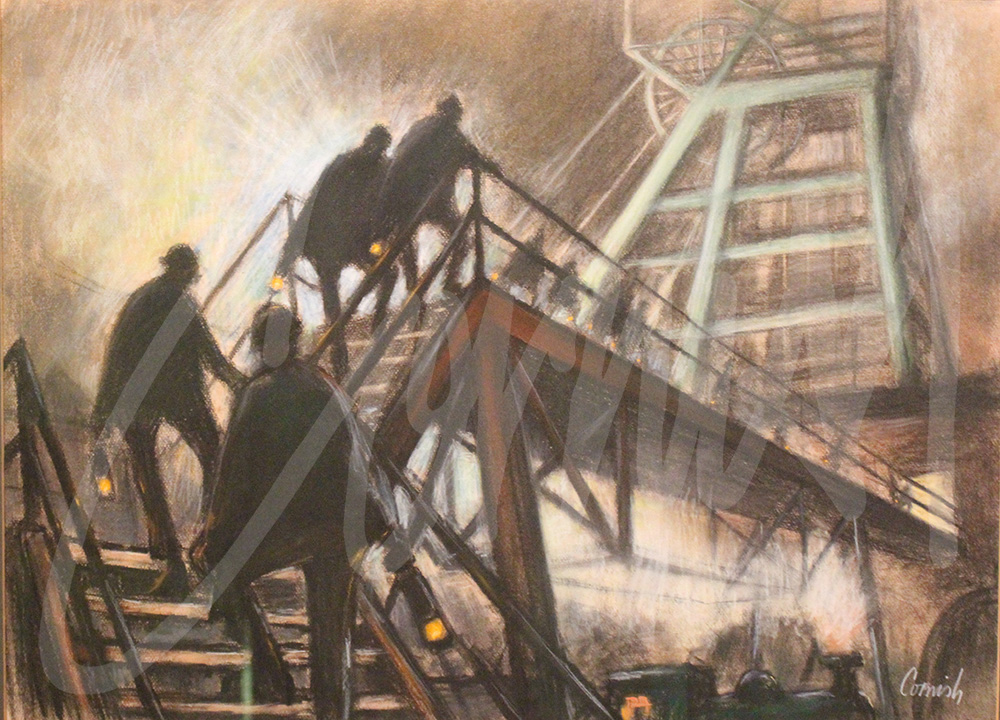 Cornish Centenary
Throughout the centenary year, an interesting range of themed exhibitions is planned in order to commemorate Norman's life and to celebrate his work.
If you would like to find out more click below:
Stay tuned via social media:
---