Latest News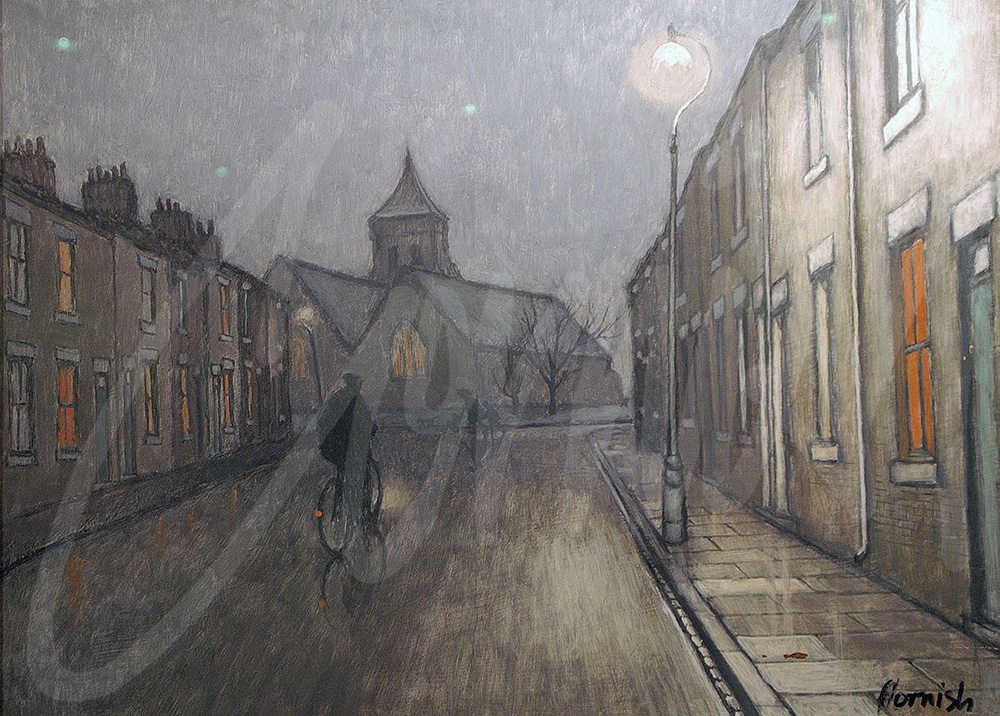 Edward Street
During Cornish's era, streets were often very much the hub of social activity in many towns and villages, with few cars on the roads. Front doors were rarely locked and people knew almost everyone in the street. If ever something was delivered then neighbours would come to the door to see what was happening.
Back streets and quiet streets were sometimes the venues for football, skipping, gossiping, hanging out the washing and street games for children. A horse and cart was a regular sight on the streets of Spennymoor and other towns and villages throughout the region during the period chronicled by Cornish.
Edward Street was a popular subject for Cornish, which he visited on numerous occasions throughout his career at all times of the night and day and in different seasons. The works always included activity by people going about their business, which added interest to the composition. In his own words:
When out walking I often passed through this street on my way home. I was interested in the way that the street was crowned at the top by St Paul's Church.
In our memories and of course in history books, most so called 'great events' are usually well-recorded, but sometimes the ordinary things that happen in our lives are not considered extraordinary enough for comment. Yet things are often very important nevertheless, and sometimes give a reader a much better idea of the 'times' than the supposedly great events.
Norman and Sarah Cornish lived in Whitworth Terrace no more than 200 metres from Edward Street and St Paul's Church; and at the bottom of the street was Rosa Street School, which was a short distance from the Zebra Crossing, and Eddy's Fish shop.
These subjects provided all of the inspiration Cornish needed to capture simple everyday activity, reminiscent of early Dutch influences with pictorial representation of scenes of daily life. He was exposed to the works of other great artists throughout his career but continued to develop his own approach to interpreting the 'life around him'.
These locations comprise a significant section of The Norman Cornish Trail which can be downloaded at www.normancornish.com along with information about Behind The Scenes: The Norman Cornish Sketchbooks including previously unseen images in a chapter about the street scenes synonymous with his paintings and drawings.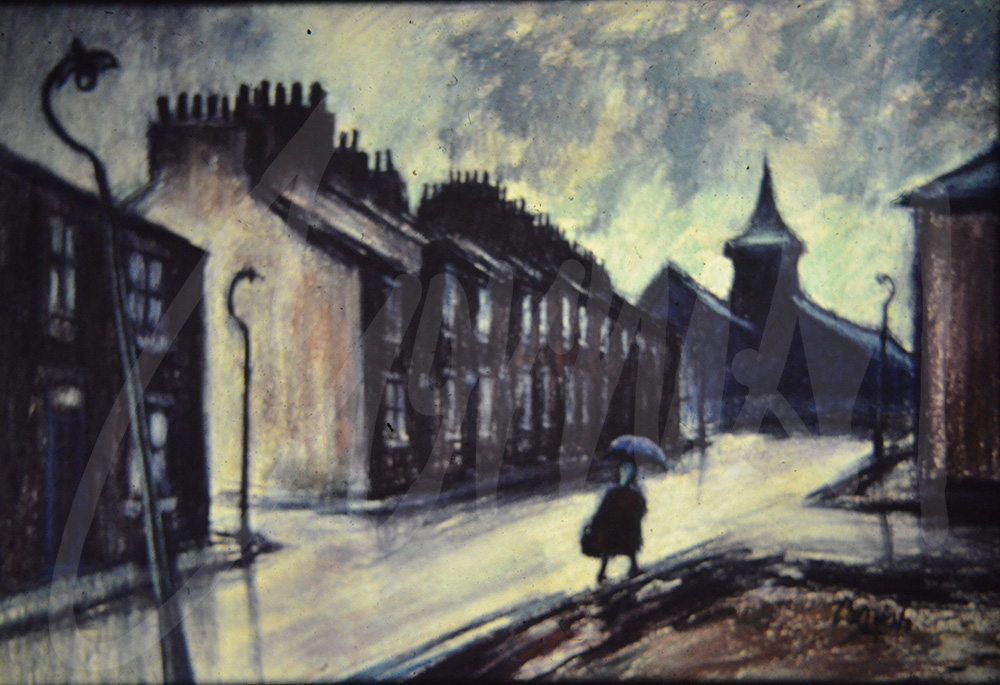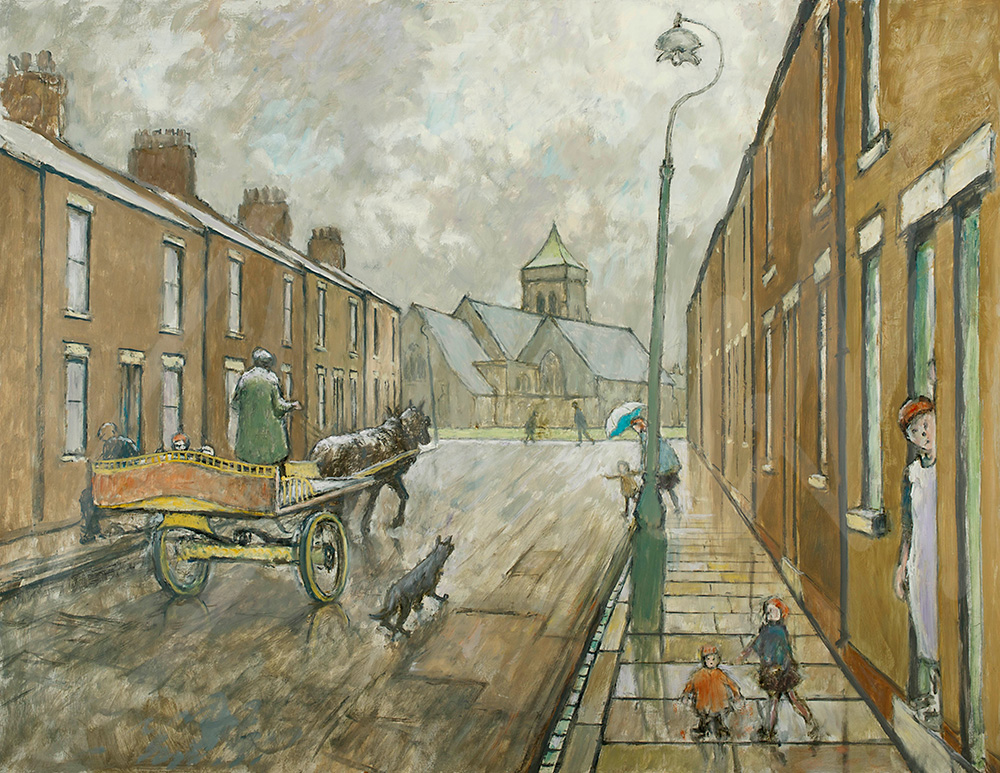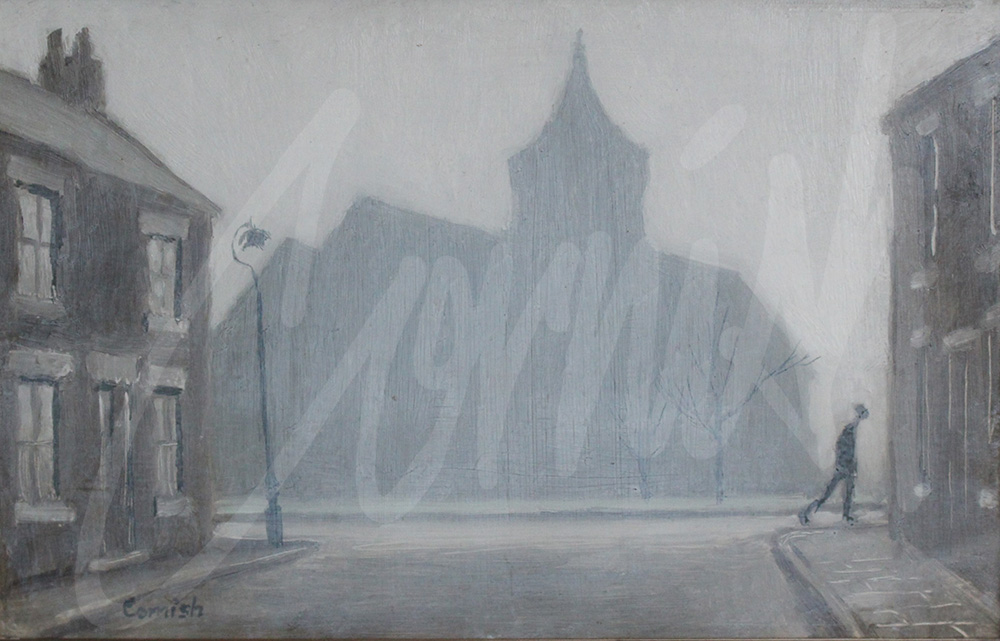 Cornish Centenary
Throughout the centenary year, an interesting range of themed exhibitions is planned in order to commemorate Norman's life and to celebrate his work.
If you would like to find out more click below:
Stay tuned via social media:
---