Latest News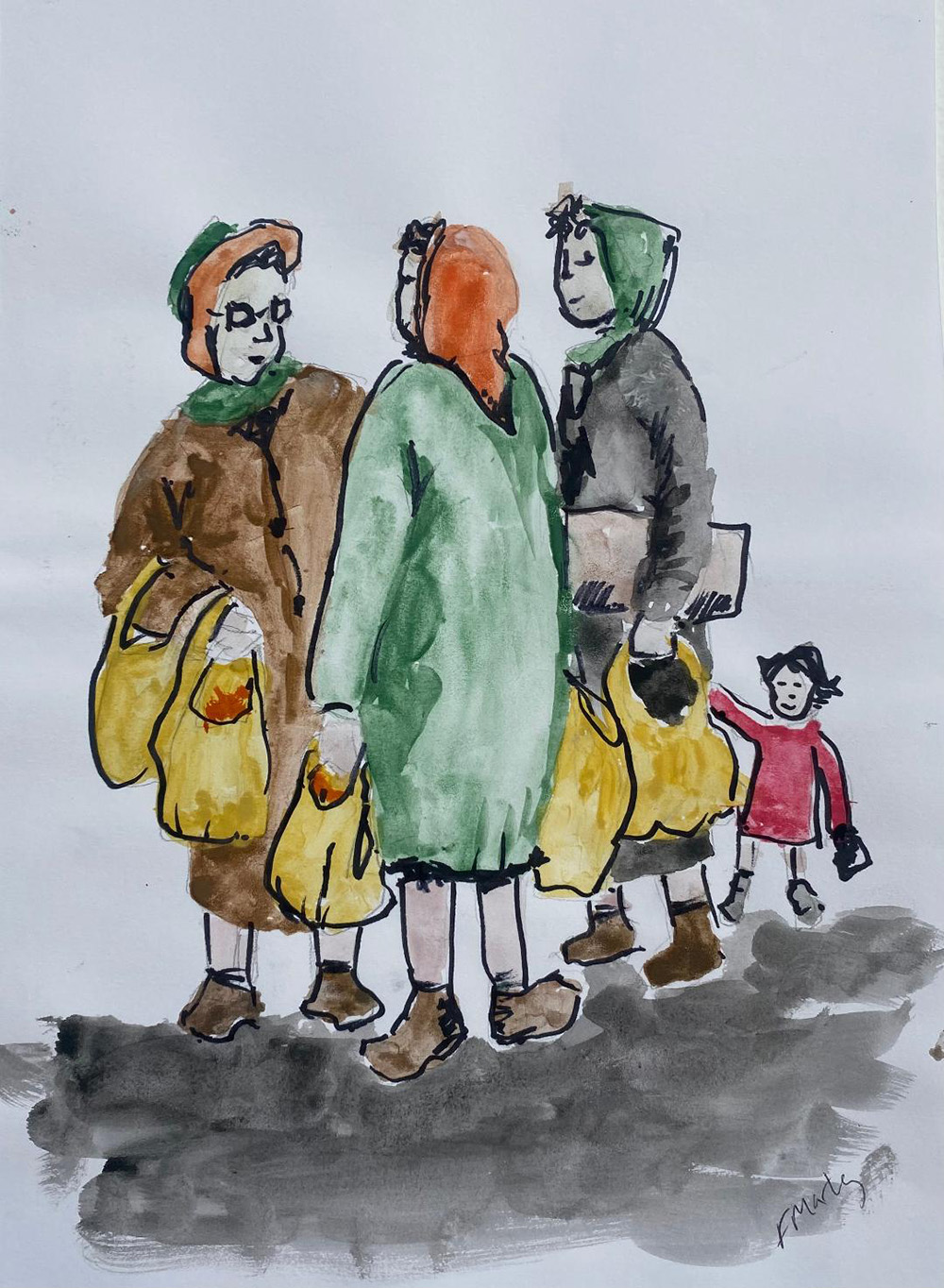 Community Arts: Inspired by Norman Cornish
Norman Cornish started work at Dean & Chapter Colliery at 2am on Boxing Day 1933 aged 14 years. He was already aware that he had an emerging interest and skill in drawing and he was later excited to learn that a 'Sketching Club' was part of the new Spennymoor Settlement. However, he was disappointed when he asked to join because he was rejected and told to return when he was a year older. He waited patiently and twelve months later he was allowed to join and the rest is history!
The modern day equivalents of the national 'Settlement movement' are community arts centres, arts clubs or community arts projects and an excellent example may be found in Sunderland at Southwick REACH's :'Together in Southwick' Project
Southwick REACH's current project, Together in Southwick (funded by the Lottery Community Fund) evolved through a culmination of many smaller projects including a Covid-19 Recovery Programme which reconnected isolated members after the lockdown eased. There was a real hunger for regular workshops to continue. The Together in Southwick programme has provided regular creative workshops for the local community where members have learned many new skills and techniques to create some wonderful artwork. The group have enjoyed visiting various cultural venues and exhibitions including, Beamish Museum's 1950s Town where they enjoyed exploring the home of the Cornish family and Norman's home studio. It's rewarding to see participants expressing themselves through creativity as well as connecting with peers and forming new friendships. Group members regularly feedback the benefits of taking part and as a result, we know it is vitally important to continue this valuable therapeutic process to combat loneliness and isolation through connecting regularly and creating with others.
One member who supports her husband living with dementia said:
"REACH –Research, Education, Arts and Culture Home gives us the opportunity to both enjoy time together in a safe, friendly, welcoming place. It helps us both to have some me time and express ourselves through art. Art and Reach isn't just about what we do, it's also about being part of the group and support we can offer one another, it's so much more and has been a lifeline for us."
We are grateful to The National Lottery Community Fund for supporting Together in Southwick.
In their recent exhibition 'Southwick Streets' members also exhibited the Norman Cornish style sketches and paintings they created whilst studying the work of the artist and learning new skills at the beginning of the project.
The Spennymoor Settlement Sketching Club provided mutual support to the members during an equally challenging era and they later developed a strong regional and national reputation.
Congratulations to all of those involved in the project guided by Lyn Killeen, Southwick REACH Artistic Director.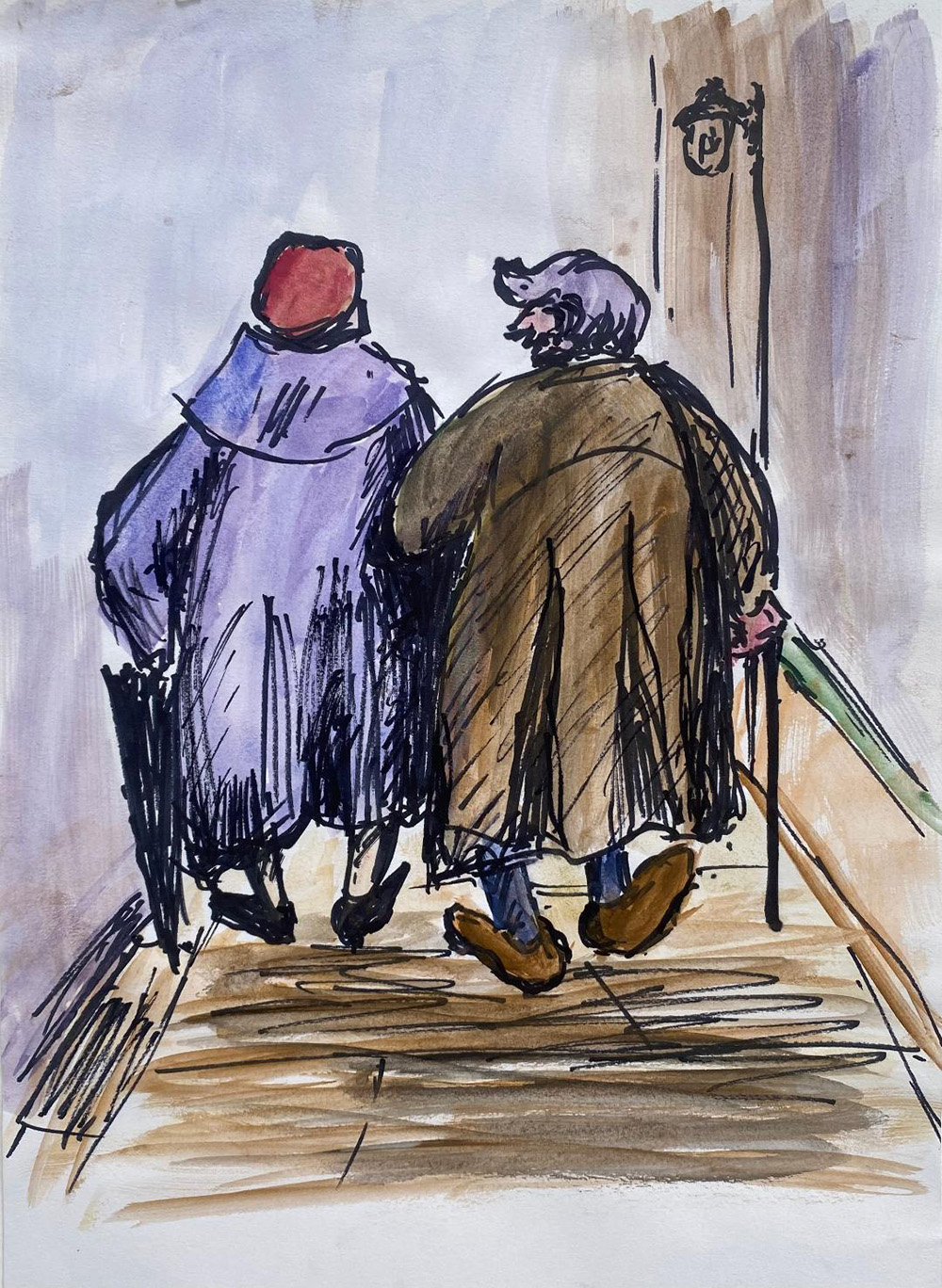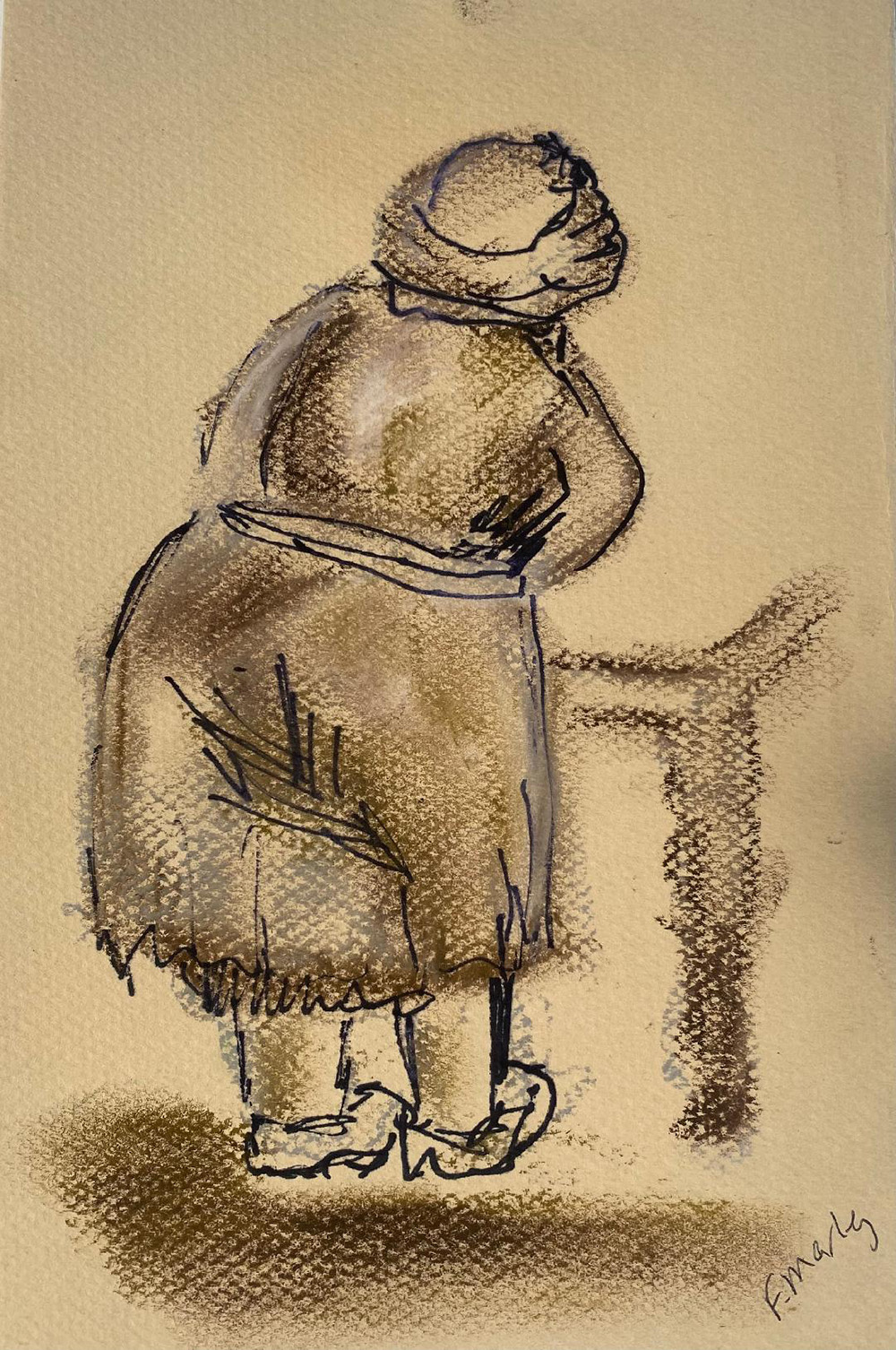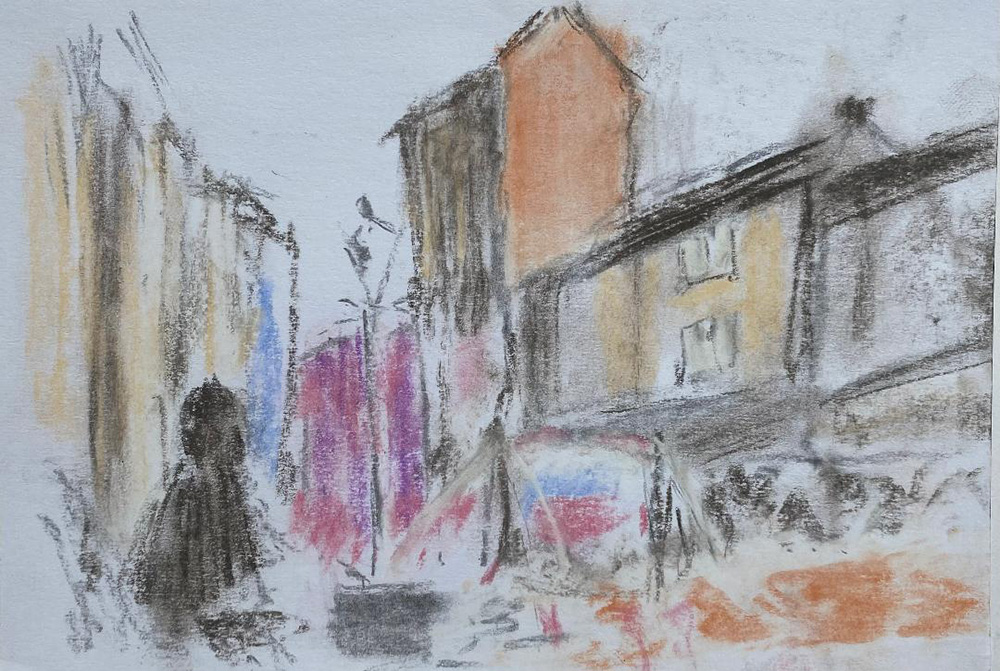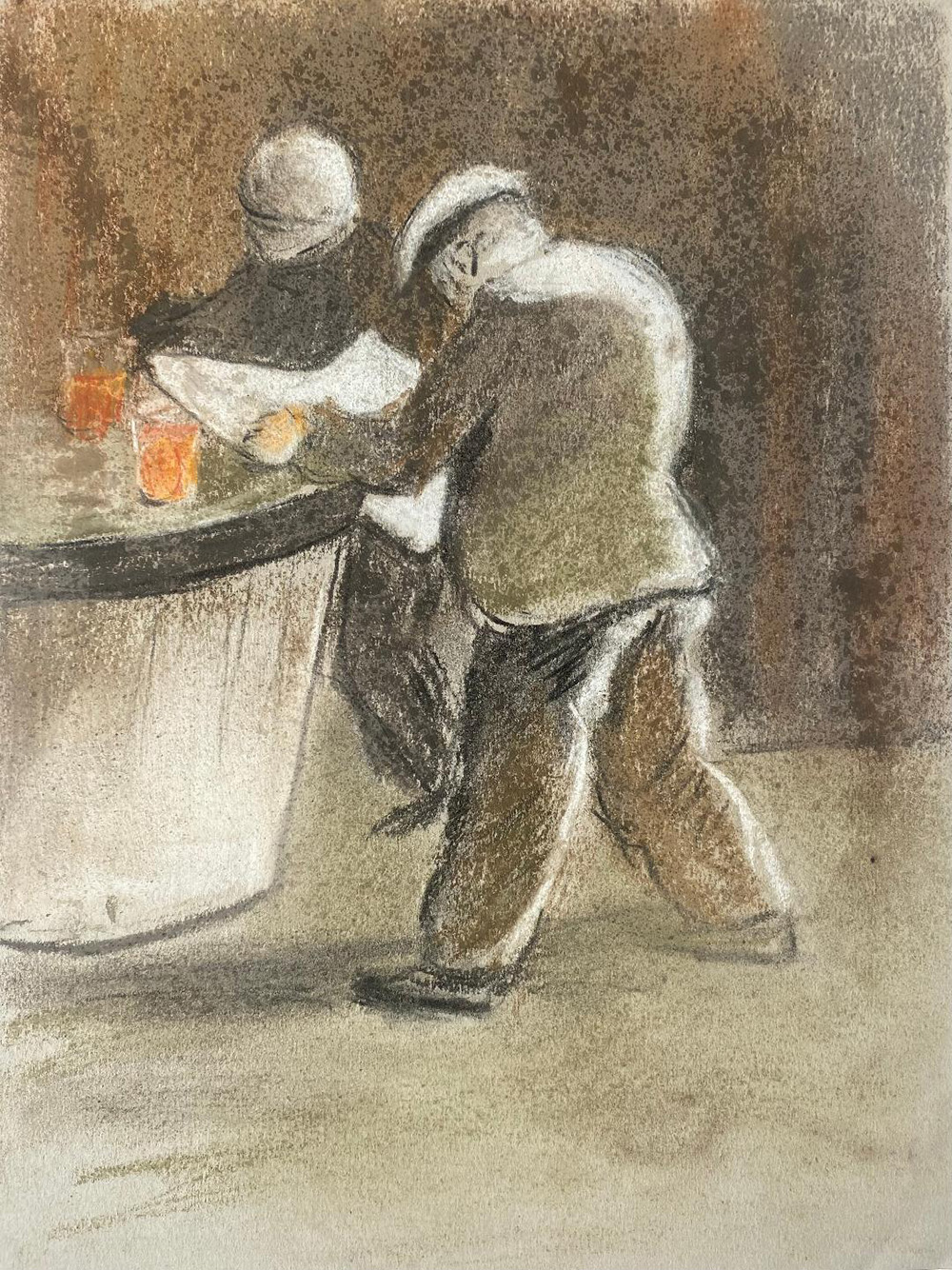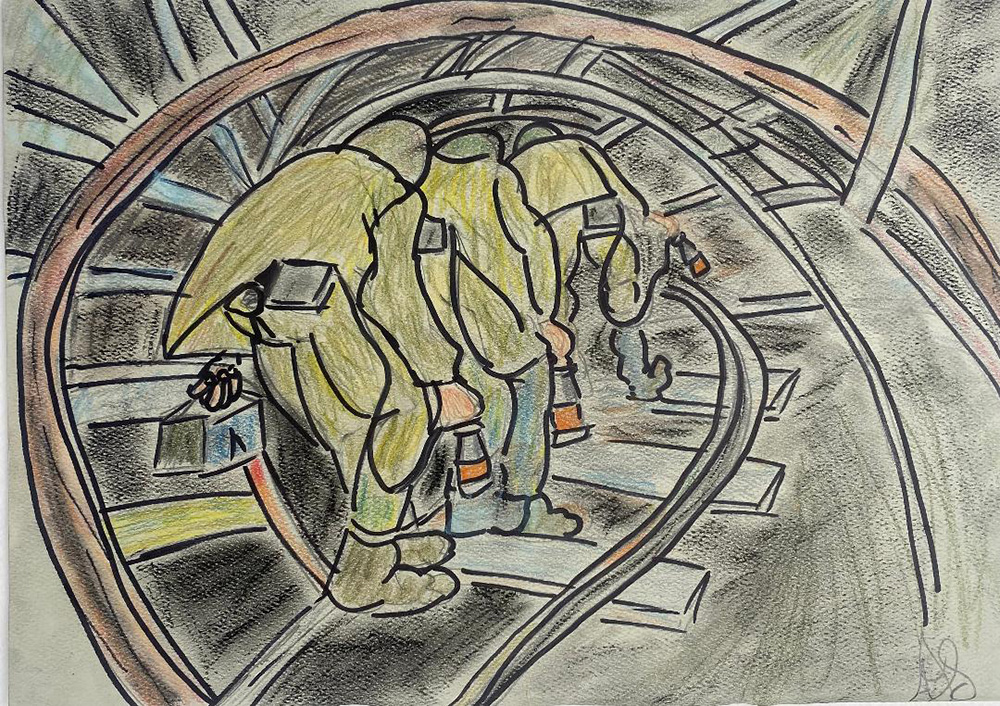 Cornish Centenary
Throughout the centenary year, an interesting range of themed exhibitions is planned in order to commemorate Norman's life and to celebrate his work.
If you would like to find out more click below:
Stay tuned via social media:
---