Latest News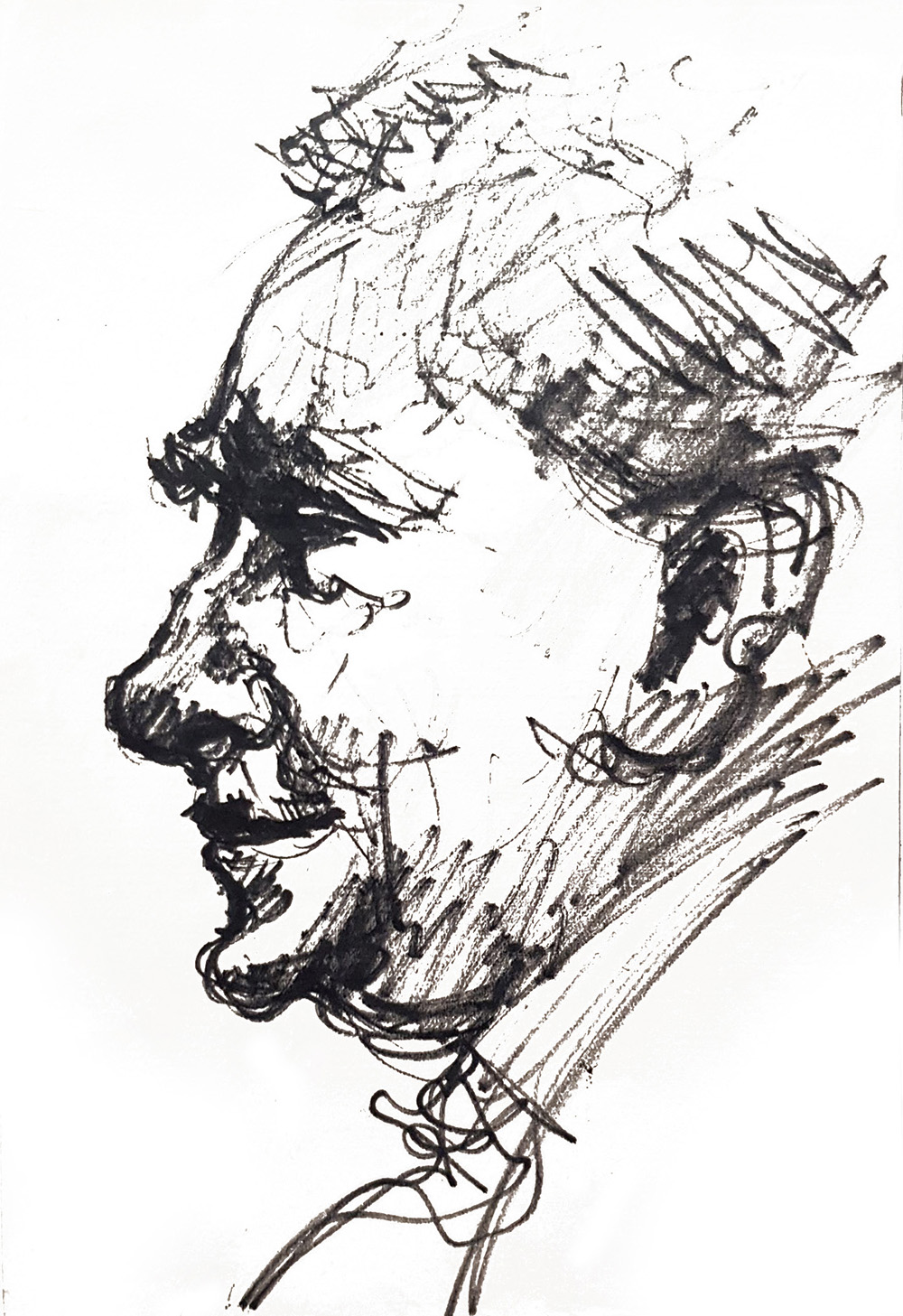 The Stone Gallery Years
Cornish always said how important it was to be associated with a reputable gallery to promote an artist's work and in 1959 he began a relationship with The Stone Gallery, Brunswick Place, Newcastle upon Tyne which was to last for 21 years.
Prior to this significant step his early work had been shown in the Spennymoor Settlement Sketching Club annual exhibitions from 1935. His first oil painting, which was a portrait of his sister Ella, appeared at The Laing Art Gallery in 1940 and thereafter he exhibited regularly in the northern region including Tullie House in Carlisle, The Shipley Gallery in Gateshead and in London on three occasions in 1950,1952 and 1956. Such was the culture of the era that exhibitions in public galleries was the dominant means of exposure to the public.
The owners of the Stone Gallery, Mick and Tilly Marshall, were to play a significant role in not only enabling solo exhibitions, but also acting as his agents to manage enquiries and promote his work going forward. Their gallery re-located to St Mary's Place in Newcastle (near the Civic Centre) in 1962 to begin to build a reputation as the leading private gallery in the region and beyond. Aspiring artists acquire status by exhibiting (hanging) alongside those with established reputations and the following examples of mixed exhibitions at the Stone Gallery illustrate this point with details from the archive catalogues revealing who Cornish was hanging alongside.
1959/60: including John Piper, Joseph Herman, Tom McGuinness, John Peace.
1966: Painters of the North including Sheila Fell, LS Lowry, Theodore Major.
1966/67: including Jacob Epstein, Sir William McTaggart, LS Lowry, John Piper, Augustus John, WR Sickert.JM Whistler, George Roualt, Maurice de Vlaminck.
1967: including G. Romney, J. Constable, William Etty, W.Holman Hunt, D.G. Rossetti, Sir E. Burne Jones, Sheila Fell, LS Lowry, Sir William McTaggart, Ben Nicholson.
The solo exhibitions were also very successful and the mixed exhibitions attracted many visitors in the days prior to exposure on TV and before the internet. Without a telephone, contact from his agent was by post and a recurring theme from the many letters in the archive was the pressure he was under to take the big step from being a miner to becoming a professional artist which eventually happened in 1966.The Marshall's also acted as agents for Lowry who was to purchase two of Cornish's paintings. Another prominent collector was Prime Minister Ted Heath who also purchased two works by Cornish, one of which was a classic Man at Bar. During one visit to the Stone Gallery by Ted Heath, Cornish declined a group photo opportunity by Brian Forbes (film producer) which would have included Sheila Fell and LS Lowry.
Images: The Stone Gallery LS Lowry Sir William McTaggart President The Royal Scottish Academy sketch by Norman Cornish 1960
Cornish was delighted his work would hang in number 10, but equally nervous to appear in a newspaper alongside the PM!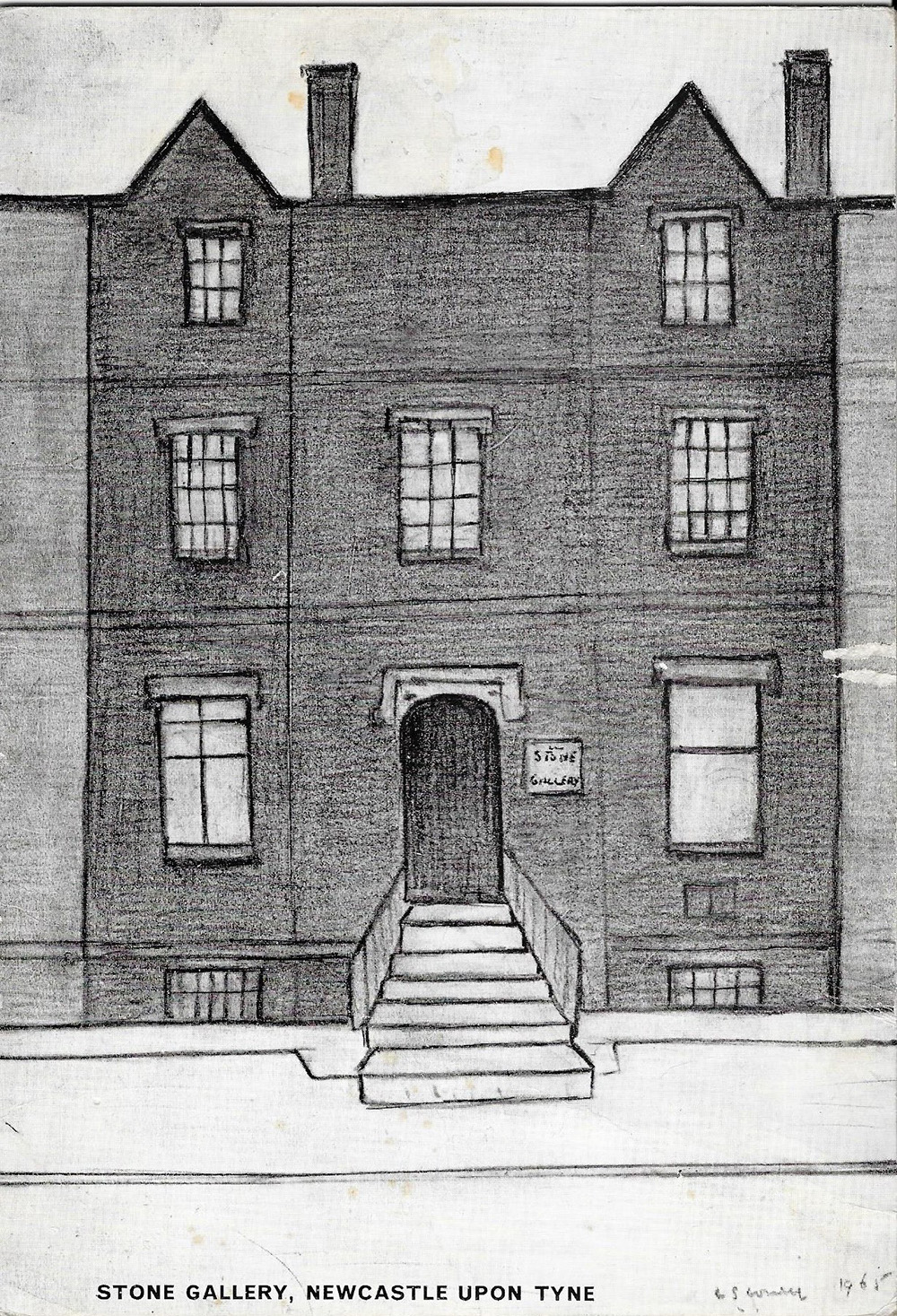 Cornish Centenary
Throughout the centenary year, an interesting range of themed exhibitions is planned in order to commemorate Norman's life and to celebrate his work.
If you would like to find out more click below:
Stay tuned via social media:
---