Latest News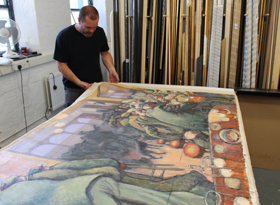 Norman Cornish - Bar Scene Restoration and Framing Works
One of Norman Cornish's most iconic paintings has recently been delivered to Gallagher & Turner Framing studio at Hoults Yard, Newcastle, to be restored and framed.
The painting has never been exhibited and was only discovered by his family when his studio was being prepared 'to gift' to Beamish Museum in 2014. The oil on canvas 121cm x 196cm is a stunning example of one of his favourite subjects. The expert team led by Paul Gallagher is restoring the painting to it's former glory prior to framing.
The painting will be exhibited for the first time at the forthcoming Bishops Close Street exhibition at The Garden Rooms Gallery at Tennant's, Leyburn, N Yorks. We'll post an update once the works have been completed but until then please see the below image of Paul Gallagher inspecting the piece in preparation.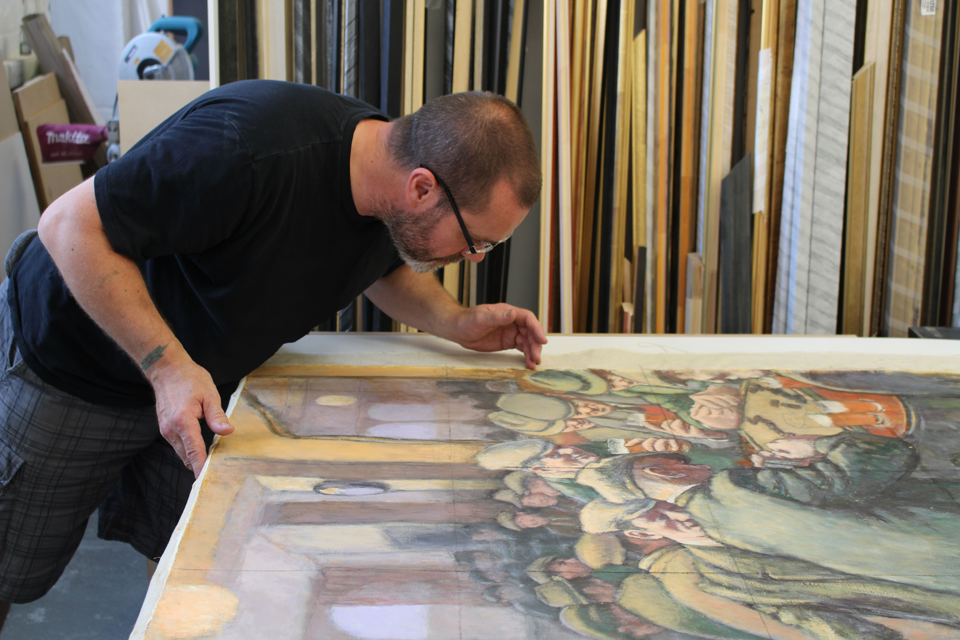 Cornish Centenary
Throughout the centenary year, an interesting range of themed exhibitions is planned in order to commemorate Norman's life and to celebrate his work.
If you would like to find out more click below:
Stay tuned via social media:
---