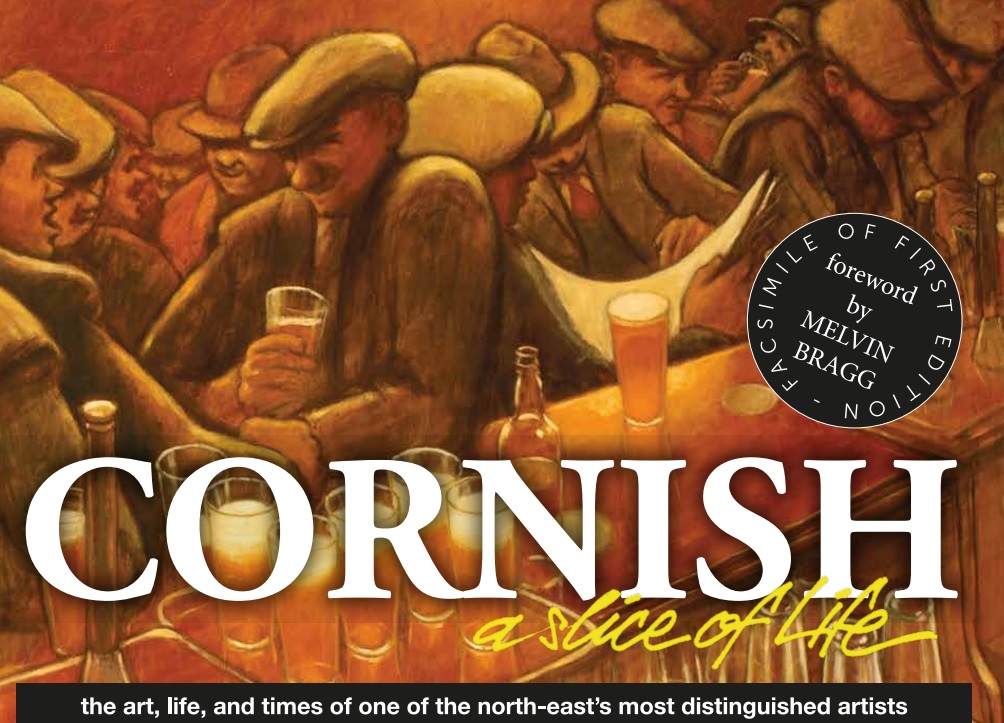 Norman Cornish: A Slice of Life
The fascinating Norman Cornish autobiography, 'A Slice of Life', was originally published in 1989 by Mallabar Contemporary Arts, and then followed by two abridged editions.
The original edition of the book, containing eighty-one illustrations, has now been reprinted.
The artist describes the main events that shaped and coloured his life. He talks of his childhood and early life, then goes on to explain his first experiences working as a miner. He highlights how the Spennymoor Settlement and its sketching club were so influential in his development as an artist. The book chronicles many of the key moments from his early adult life where he was balancing his work as a miner at the same time as developing his growing reputation as an artist through a series of exhibitions and television appearances. The artist explains the problems he encountered whilst painting his famous Durham Miners' Gala mural. Finally, he chronicles how his artistic career began to flourish after he made the decision to leave his mining career behind him.
Some of his deepest thoughts are highlighted in the book and there is a fascinating insight into how, as a creative artist, he had his own special way of looking at the world.
The book features a foreword by Melvyn Bragg, twelve chapters and a postscript.
97 Pages, 81 illustrations, 24.5cm x 17.5cm.
Shipped within 2 days.
To order from outside the UK please contact the curator by clicking the link below:
Contact Us
Nine selected pages from A Slice of Life: