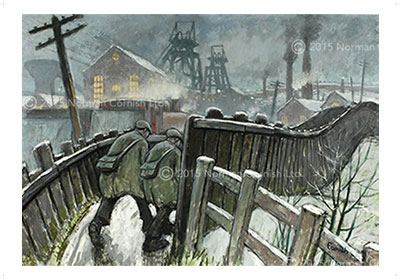 Pit Road Winter Mounted
Norman walked this road from his front door in Bishops Close Street to the Dean and Chapter Colliery at Ferryhill, a distance of three miles each way, every day of his working life for over 33 years. The journey was at all times of the night and day and in all weathers at different times of the year. It is hardly surprising that the subject is repeated so often in his paintings and drawings.
Printed Dimensions: 30cm x 45cm.
We have a number of framing and mounting options below
To order from outside the UK please contact the curator by clicking the link below:
Contact Us