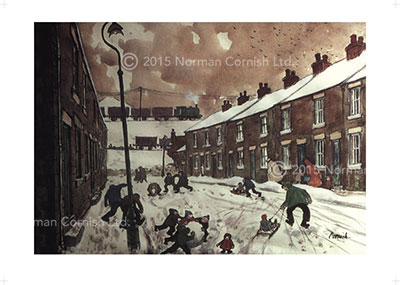 Bishop's Close Street Framed
Bishop's Close Street was the location of the family 'two up two down house' and was surrounded by a railway embankment, the iron works, the gas works and a slag heap. 33 Bishops Close St. was the venue for Melvyn Bragg's first documentary for BBC TV in 1963. The house is being re-created at Beamish Museum as part of the 1950s town development.
Printed Dimensions: 25.2cm x 17.8cm.
We have a number of framing and mounting options below
To order from outside the UK please contact the curator by clicking the link below:
Contact Us