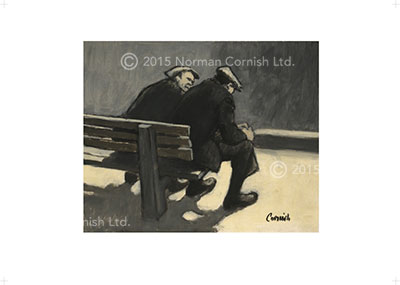 Two Men On A Bench Framed
Two men on a bench is another typical capture of life in the town. Norman referred to the bench near his home as a 'seat of learning' where local retired folks gathered to discuss the ways of the world. Often there lay an accompanying dog tied to the seat.
Printed Dimensions: 17.9cm x 14.6cm.
We have a number of framing and mounting options below
To order from outside the UK please contact the curator by clicking the link below:
Contact Us