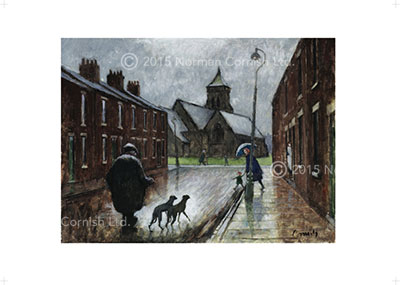 Edward Street Framed
Edward Street was crowned at the top of the street by St Paul's church. A film director once asked Norman why the camera crew couldn't see any pigeons in the street when they featured so frequently in his paintings. Norman replied by saying: ''Get your camera ready!'' and then with his hands gave one single loud clap. The pigeons appeared!
Printed Dimensions: 21cm x 15.5cm.
To order from outside the UK please contact the curator by clicking the link below:
Contact Us