Latest News
Maggie's Cancer Care at The Freeman Hospital
On May 16th 2013, the new Cancer Care facility, 'Maggie's Newcastle', at The Freeman Hospital, was officially opened by Sarah Brown. The facility is one of 17 throughout the UK and was designed by Ted Cullinan.

''Maggie's Centres aim at a wonderful balance of the moral with the aesthetic'' -Ted Cullinan.
Cornish In Paris Exhibition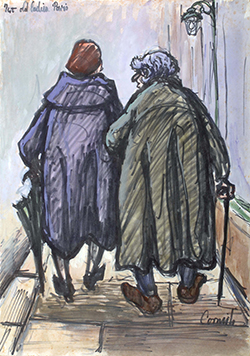 University Gallery, Northumbria University
November 16th to February 8th
(closed December 23rd to January 2nd)


In 1966, a month after he left his job as a miner to become a professional artist, Norman Cornish was invited by Tyne Tees television to make a documentary about his impressions of Paris. In this small , but compelling, collection of sketches and watercolours, Norman Cornish is shown at his best depicting individual characters, busy street scenes, cafe bars and restaurant interiors.






Norman Cornish honoured by University of Sunderland.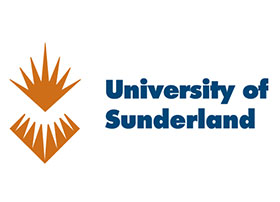 Norman Cornish will receive an Honorary Doctorate of Arts in recognition of his outstanding contribution to the arts, and in particular, in support of the mining community.
Norman Cornish - The Early Years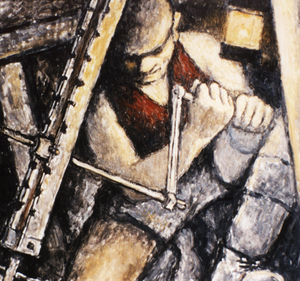 The story of Norman Cornish's prodigious career as an artist who converted his experience as a miner into compelling imagery has become justly famous. As the mining industry recedes into history though the real context of his life and art grow ever more elusive.
The Restoration of Berriman's Chip Van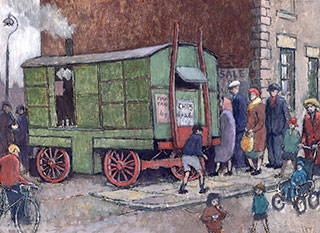 Berriman's Chip Van was the subject of many paintings and drawings by Norman Cornish. The original chip van was recently restored by Staingate Restorations and Replicas, of Haltwhistle, Northumberland. If you would like to see the work they carried out click here.
Cornish Centenary
Throughout the centenary year, an interesting range of themed exhibitions is planned in order to commemorate Norman's life and to celebrate his work.
If you would like to find out more click below:
Stay tuned via social media:
---