Latest News
The Norman Cornish Trail celebrates two years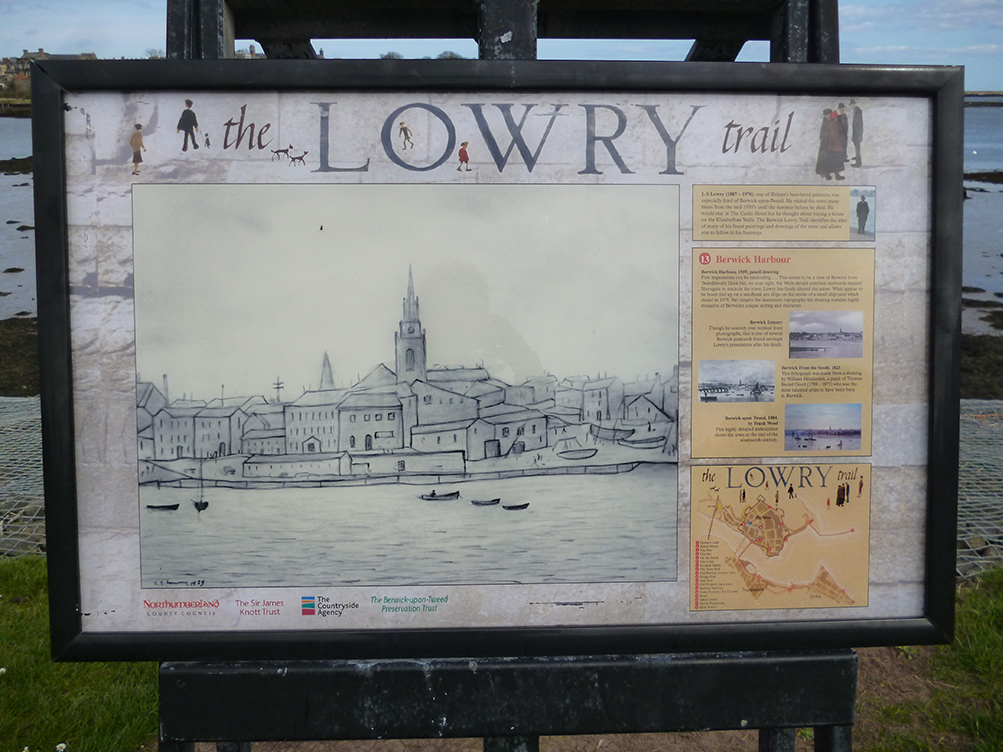 Norman Cornish passed away on August 1st 2014 and in the immediate months following his funeral there were many enthusiastic ideas to permanently commemorate his life and work. Suggestions included statues, plaques and even a monument in the middle of a roundabout.
Cornish found inspiration for his work in the people and places around Spennymoor, and many of the locations of his iconic images can still be seen today, although some have obviously changed in character or disappeared altogether. The opportunity to develop a Norman Cornish Trail in his home town was therefore irresistible, with potential for much broader benefits for Spennymoor, its residents, and the wider area.
The initial research began with enquiries to 'Visit Yorkshire' regarding The Hockney Trail, but the Hockney Trail concept was rejected because it entailed access by car only. A visit was arranged to The Lowry Trail in Berwick upon Tweed, which was launched in 2014, to coincide with an exhibition of Lowry's works based upon his many visits to Berwick. An interesting route, however the 24 locations took over three hours to visit while walking.
Durham County Council supported an initial feasibility study and a community arts co-ordinator, along with family members, and an officer from Spennymoor Town Council were later appointed to oversee the design and development of the Norman Cornish Trail. Images and content were agreed, and production of the information panels commenced in 2018 following agreement about the locations, to provide a safe and sensible route which could be enjoyed in about an hour.
The Norman Cornish Trail in Spennymoor opened in April 2019 to launch his Centenary Year. Over 15,000 visitors have enjoyed this fascinating walk of 1.5 miles visiting 10 of the famous locations which inspired some of his most iconic paintings. The information panels at each location include an audio version of the content which may be accessed via a QR code at each point of interest.
Follow in the footsteps of one of the leading 20th Century British artists in his home town and also visit the Coming Home exhibition at the Bob Abley Gallery in Spennymoor Town Hall. Free parking is available at the back of the Town Hall and the journey begins at the John Kitson Archway where a selection of Cornish's images, wonderfully illuminated on glass panels, can be viewed. Here you can collect a free souvenir brochure guide to the trail or download a version at www.normancornish.com/trail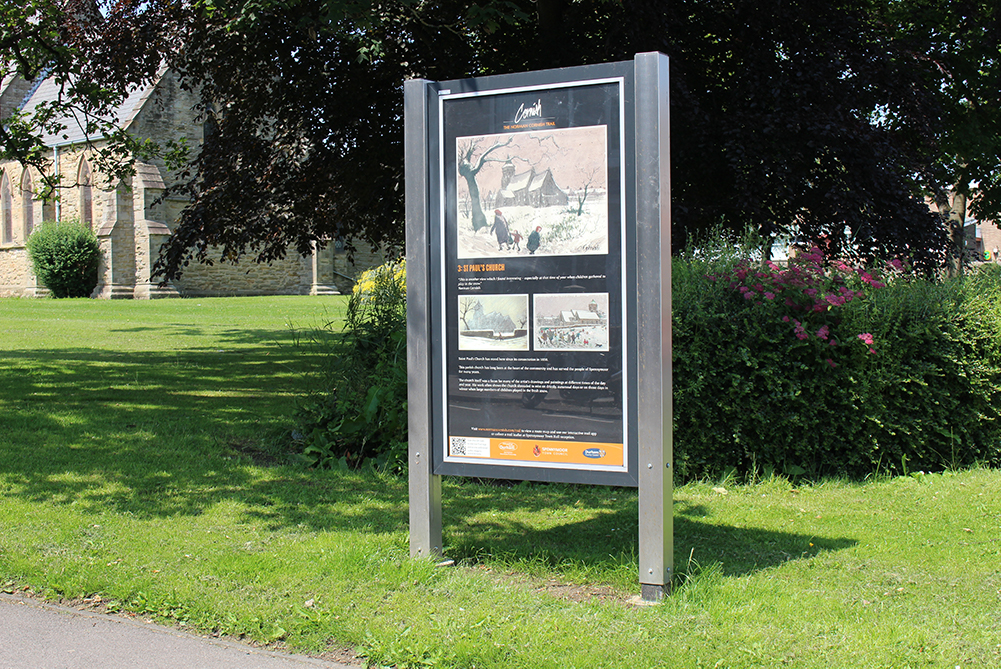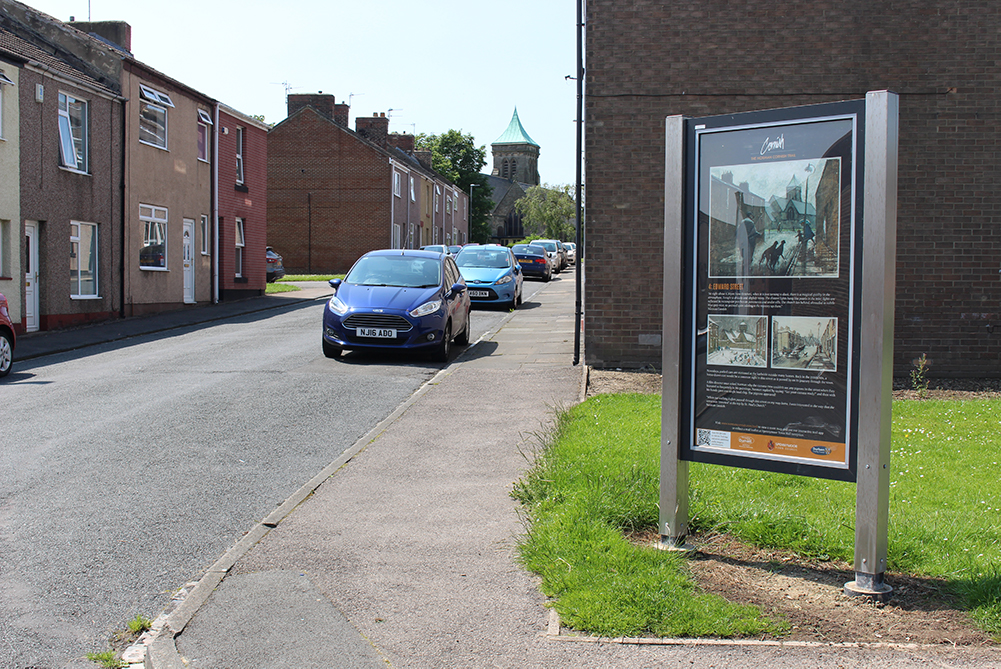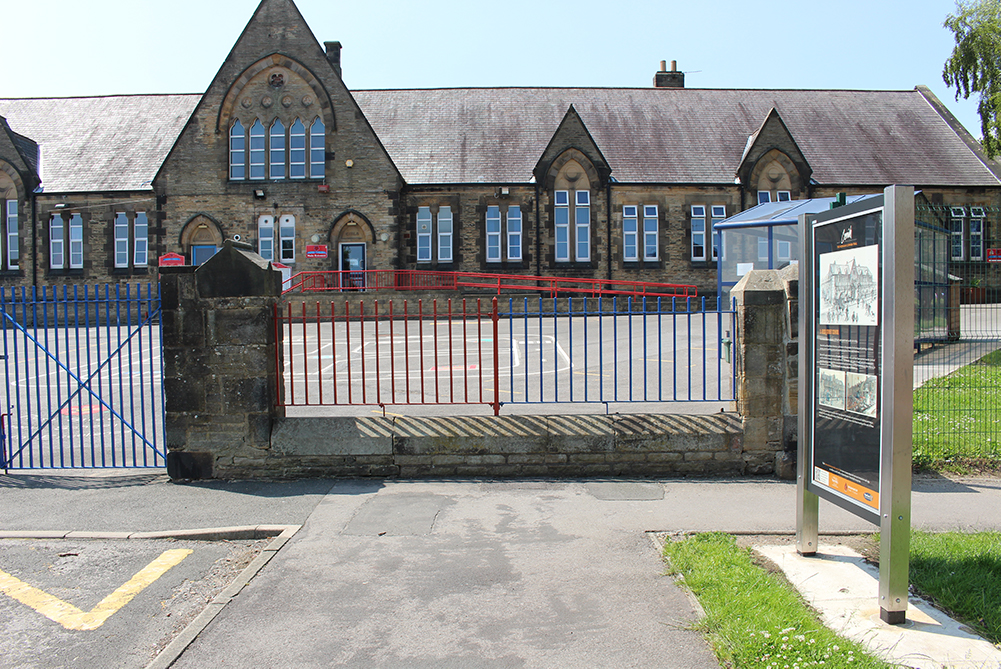 Ted Harrison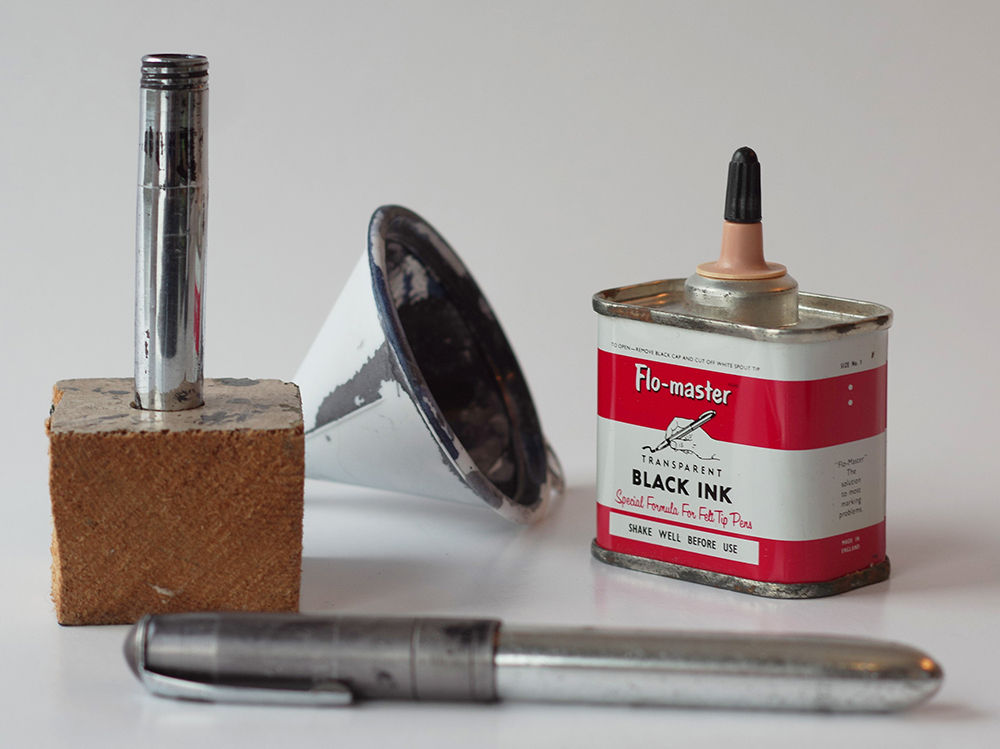 In 1947 Cornish was invited to exhibit in the 'Art by The Miner' exhibition at the Academy Cinema in Oxford Street, London, to be opened by Prime Minister Clement Attlee. Cornish actually hung the exhibition and in some spare time he visited the Reeves shop in Camden Town. It was during this visit that he first encountered the Flo-master Pen, nibs and ink; but sadly, he was unable to afford the cost of buying the pen.
Such was Cornish's growing reputation that in 1951 he was invited to a weekend course at Wallington Hall, Northumberland, as a guest tutor along with John Minton and Harry Thubron, two very experienced artists and tutors with national reputations. One of the participants at Wallington Hall was the slightly younger Ted Harrison who was born in 1926 in Wingate, County Durham. Ted started to paint at West Hartlepool School of Art and after the war he qualified as a teacher from the University of Durham. Ted found his formal training uninspiring and rather disappointing. Undeterred, he and Cornish, whom he referred to as 'Cornbags' became both contemporaries and personal friends often visiting each other at their respective homes, and Ann and John Cornish have many happy memories of meeting and enjoying the company of 'Uncle Eddy' and his flamboyance, as well as his interesting art in unusual locations around his family home in Wingate.
Ted would also visit Norman and Sarah Cornish at Bishops Close Street where Norman and Ted would nip along the road to The Bridge Inn at the end of the street and enjoy a pint, drawing characters in the pub, and discussing art, literature and philosophy.
Ted emigrated to the Yukon in Canada in1967 and thereafter became one of Canada's most famous artists and the recipient of three Honorary Doctorates as well as a member of the Order of Canada for his contribution to Canadian culture. Both artists maintained their contact via regular correspondence which is now located in the Northumbria University archive.
Ted Harrison was very grateful to Norman Cornish for inspiring his life long quest to paint people and places. Norman Cornish was eternally grateful to Ted Harrison at that first meeting at Wallington Hall, when Ted purchased something for Cornish which enabled him to take his drawings to a new and exciting level – a Flo-master Pen. The rest is history, and the quality of Cornish's drawings has been compared, 'as good as any other artists in history' - Andrew Festing, former President Royal Society of Portrait Painters.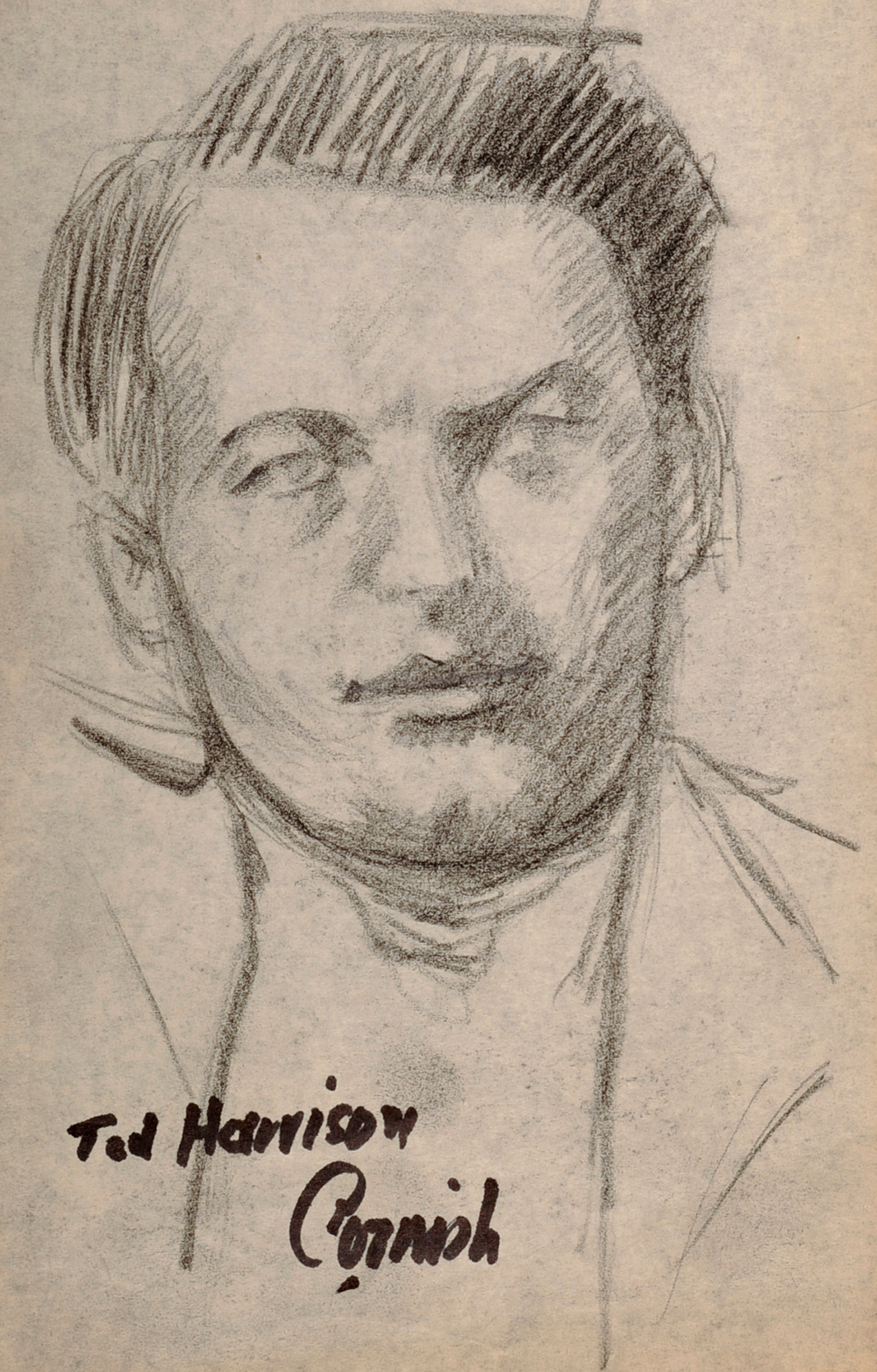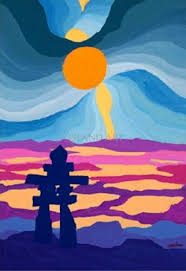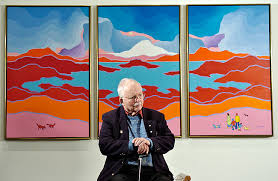 The Perfect Pint: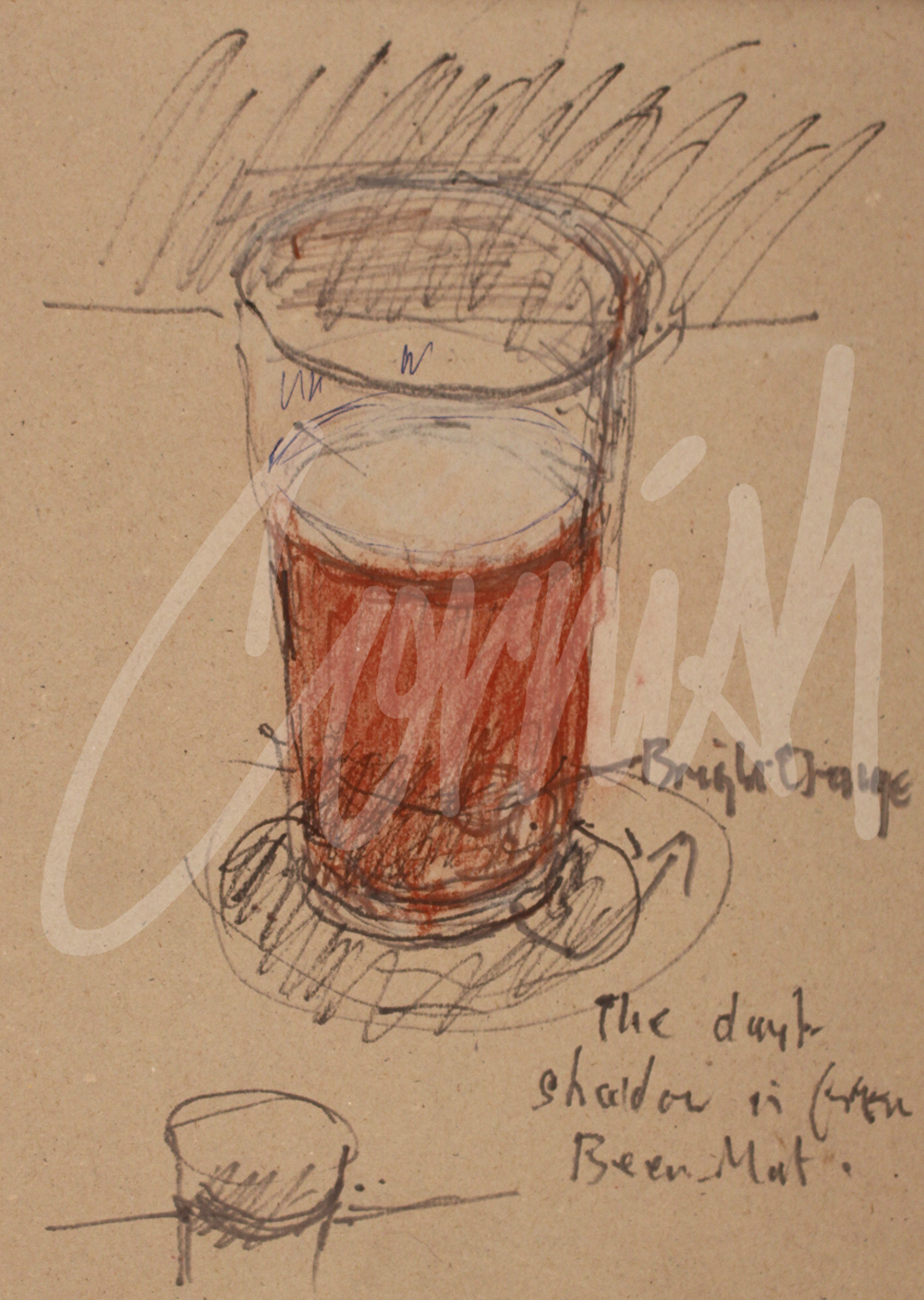 Cornish was advised at an early age to 'draw and paint the things he knew around him.' One of the surprising discoveries in Cornish's 269 sketchbooks were his drawings of a 'pint of beer.'
There are numerous examples in his sketchbooks and each includes references to colour notes, light, shade and other observational notes. The examples of beer glasses in bar scenes, with the contents at various stages of consumption or empty behind the bar are actually technical studies in their own right for a specific purpose.
Sometimes they appeared in the large bar scenes, but also with small groups of men or individuals, deep in thought with a pint.
Mining was physically hard work and the many pubs in towns and villages not only provided places to meet socially but also served a purpose to quench the thirst of the miners who had worked shifts of eight hours underground.
In his own words: "The accent is on atmosphere which contrasts the earthy humanism with the mysterious glitter of the beer and the glasses."
No pitman's home was far from a pub and there were 37 pubs in Spennymoor itself and a similar combined number in the surrounding villages.
Art critic Alistair Gilmour observed, " Norman understands the pleasurable invitation that lies in a freshly pulled pint following a hard and dirty shift down the pit. You wipe away the first moustache of froth with the same hand gesture that wipes away the grime of the day."
The bar scenes and character drawings in pubs, playing dominoes, darts, and enjoying 'the craic' feature as one of the chapters in Behind The Scenes; The Norman Cornish Sketchbooks, with many examples from this popular theme. Available in our online store.
For the record, Cornish's favourite was a pint of Newcastle Brown Ale which he continued to enjoy with visitors in his final years.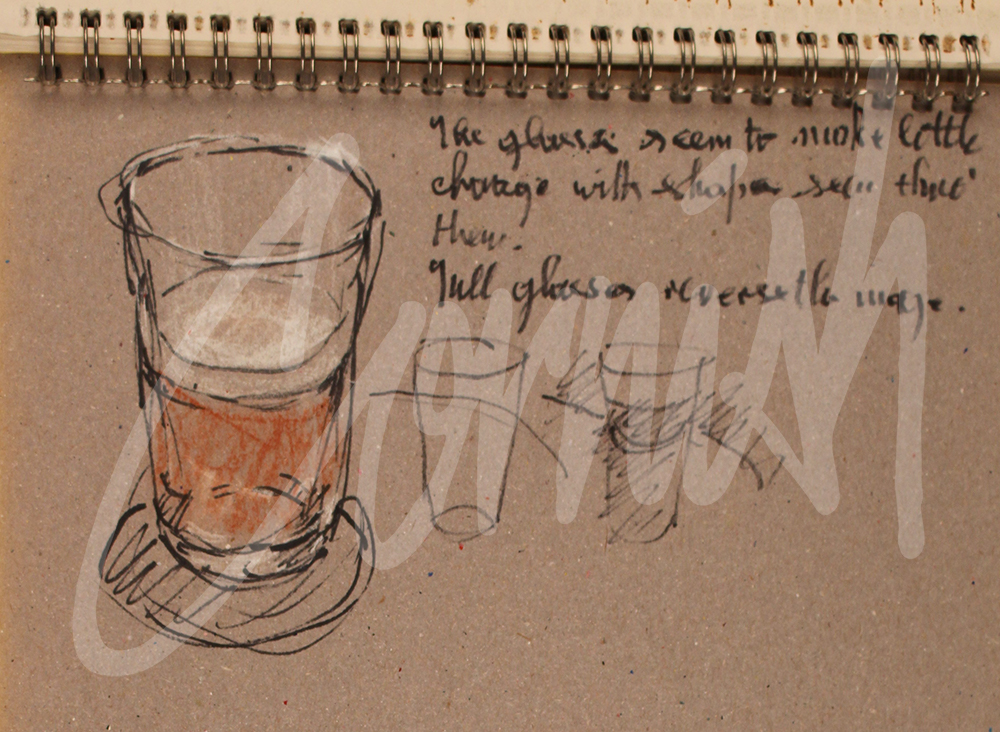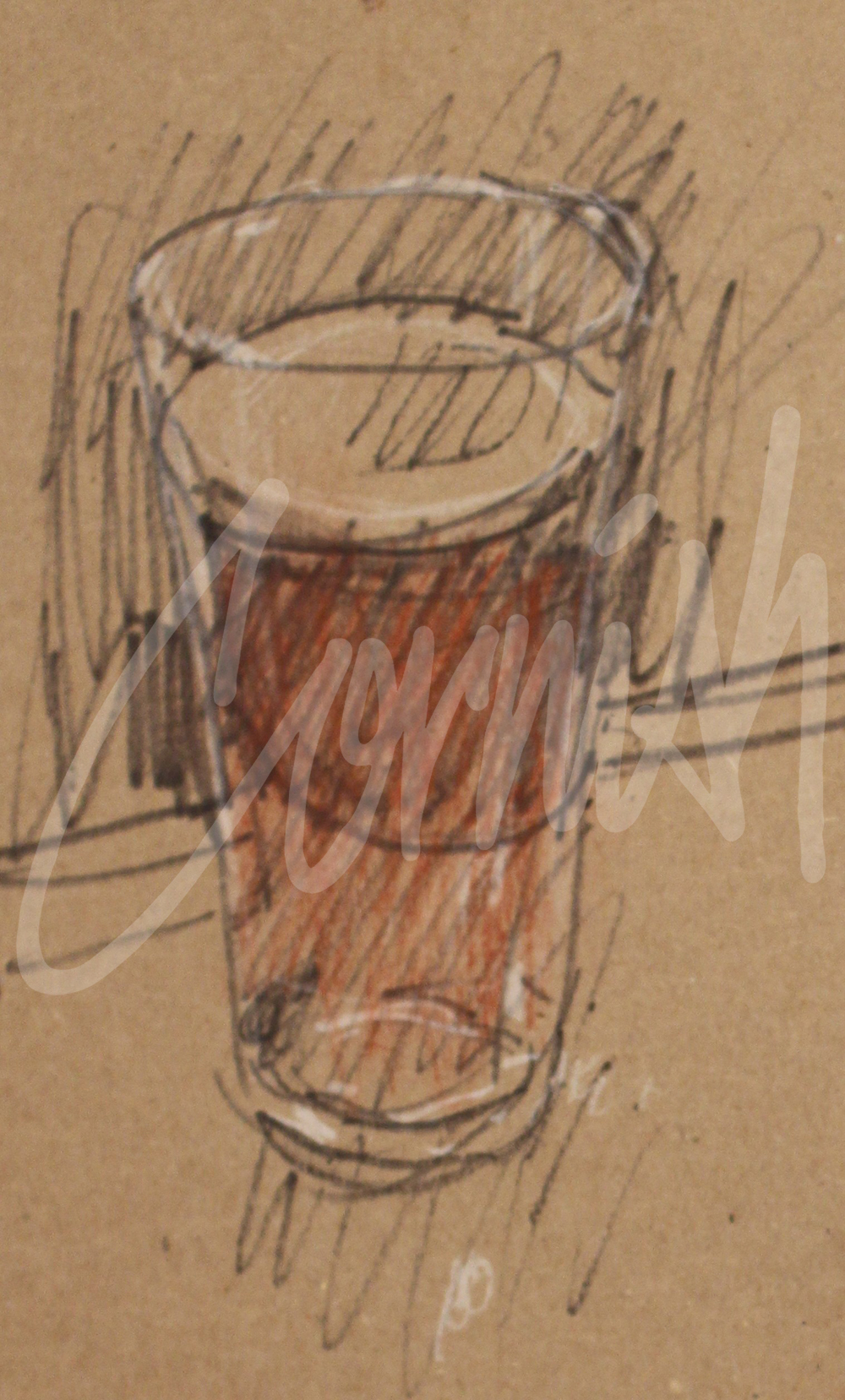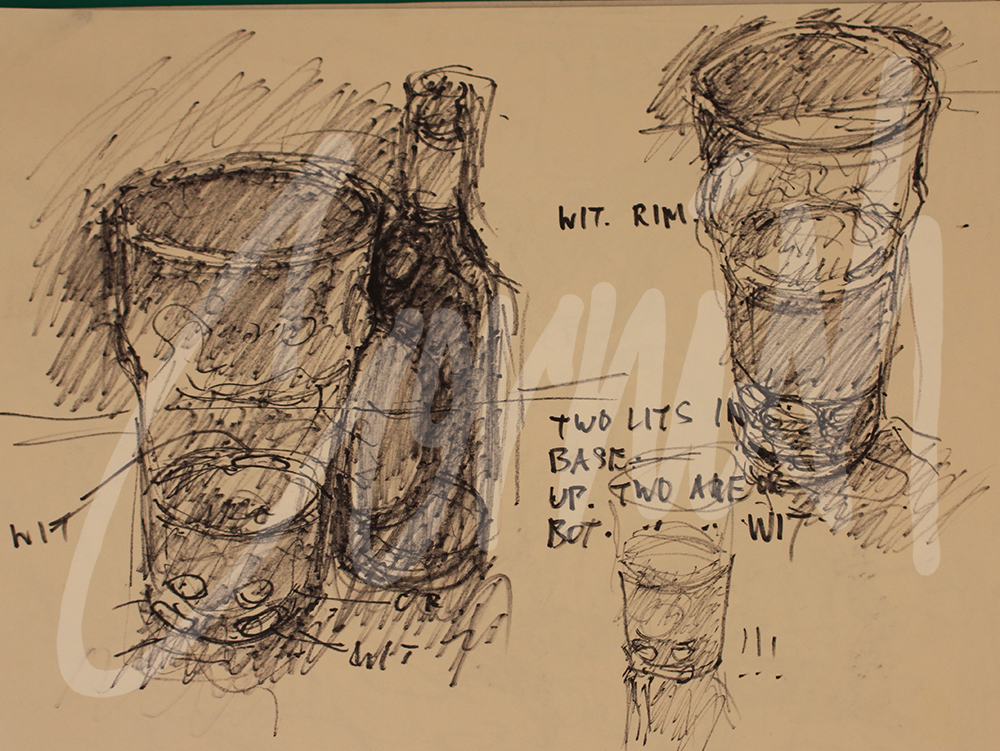 Umbrellas: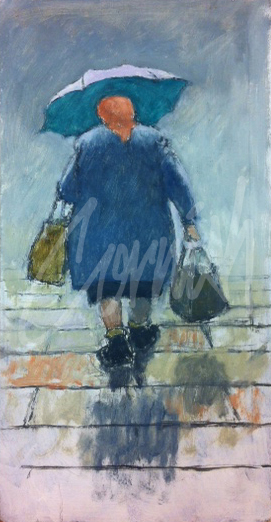 Accompanied by a family member in his later years, Cornish would occasionally make the journey to Newcastle to visit either the Northumbria University Gallery or to Details, an art materials shop, situated near the Central Railway Station, within the Newcastle Arts Centre on Westgate Road.
The journey by car always travelled along the A167, through Low Fell, past the junction for the Shipley Art Gallery and along Durham Road, whereupon, without exception, on every occasion, he would point out the location of one of his favourite paintings. The former pedestrian crossing, subsequently removed, was the subject showing a lady with an umbrella, struggling against the wind. Interestingly, there is a large and rather ominous pointed shape extending vertically at the side of the picture, simultaneously intersecting the horizontal lines of the pedestrian crossing and vertical lines of the railings.
The pointed shape is actually the steeple of St Mark's Methodist Church at the roadside and a short distance from the Shipley Art Gallery. Cornish's fascination with the shapes of umbrellas, their owners and the many different occasions and situations which provided inspiration for him, is very well represented in 'Behind The Scenes :The Norman Cornish Sketchbooks,' where 16 examples are included in the section about observations of people, including preliminary sketches and completed paintings.
In his own words: On a wet day in Spennymoor, waiting for a bus and talking about Spennymoor and painting, he looks at the queue, mostly young women; "Les parapluies, look at that petrol puddle on the road. Pure Renoir."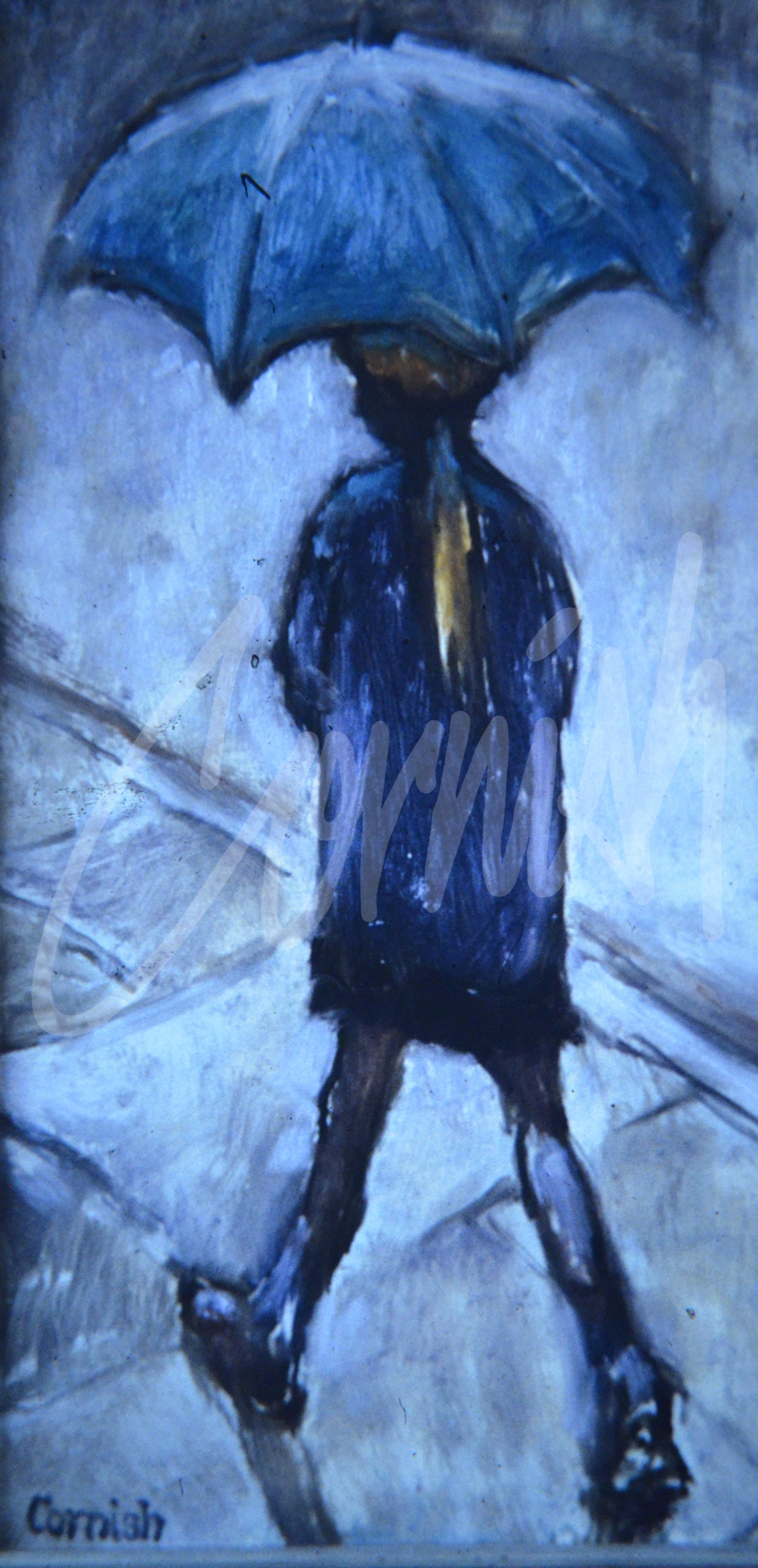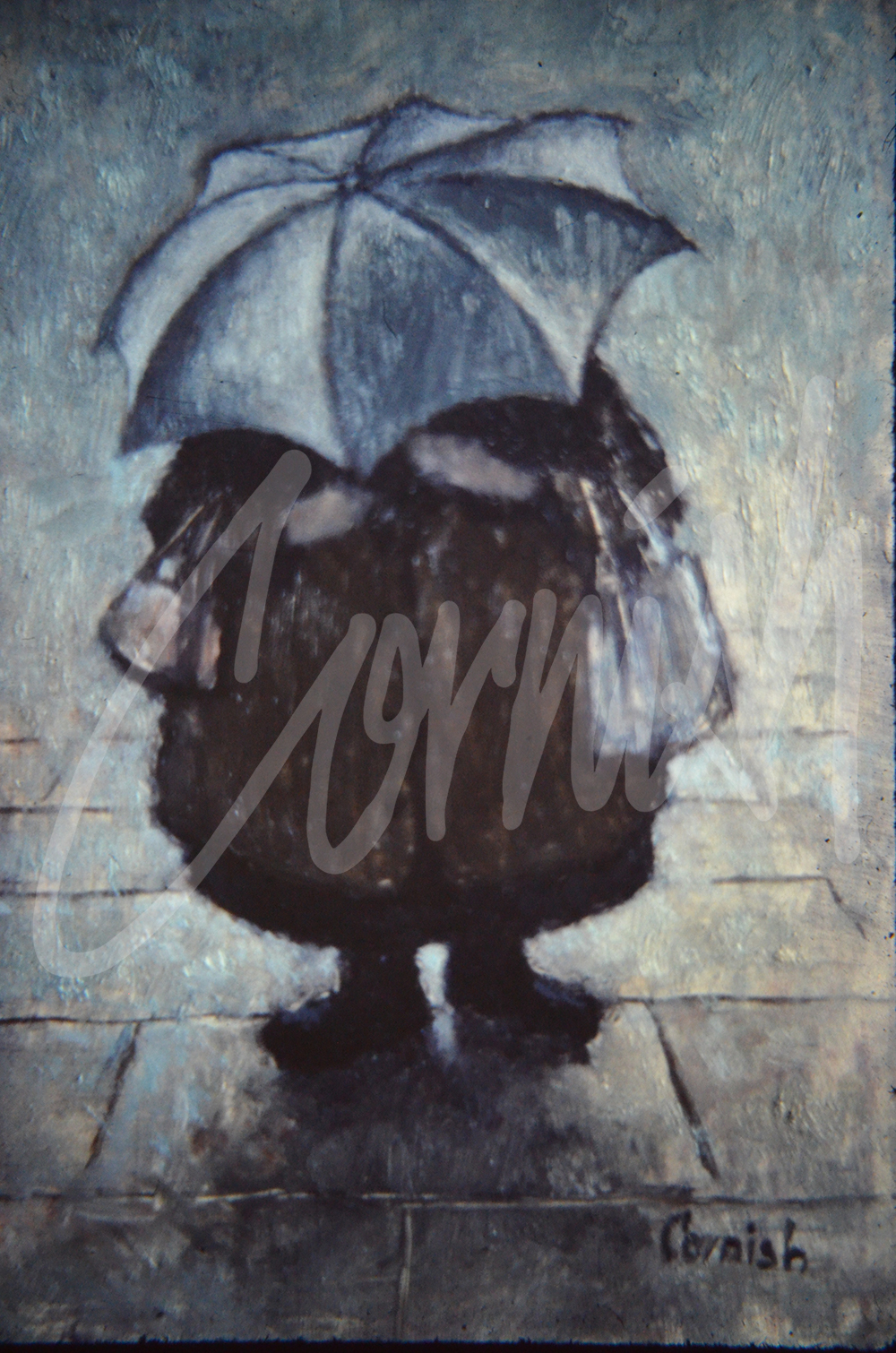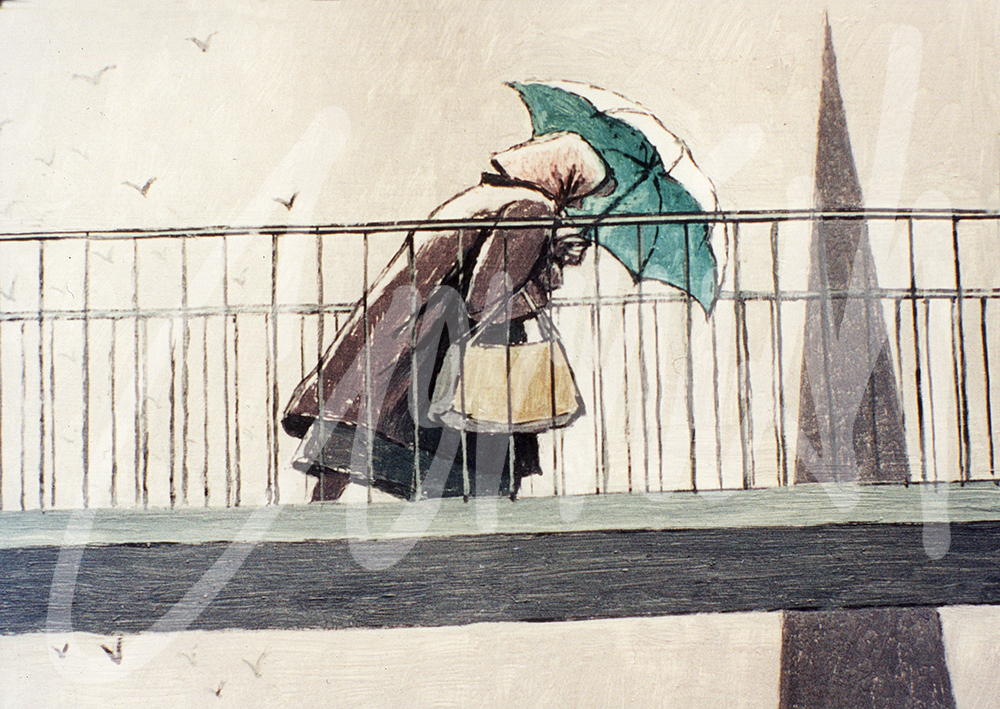 The Crucifixion: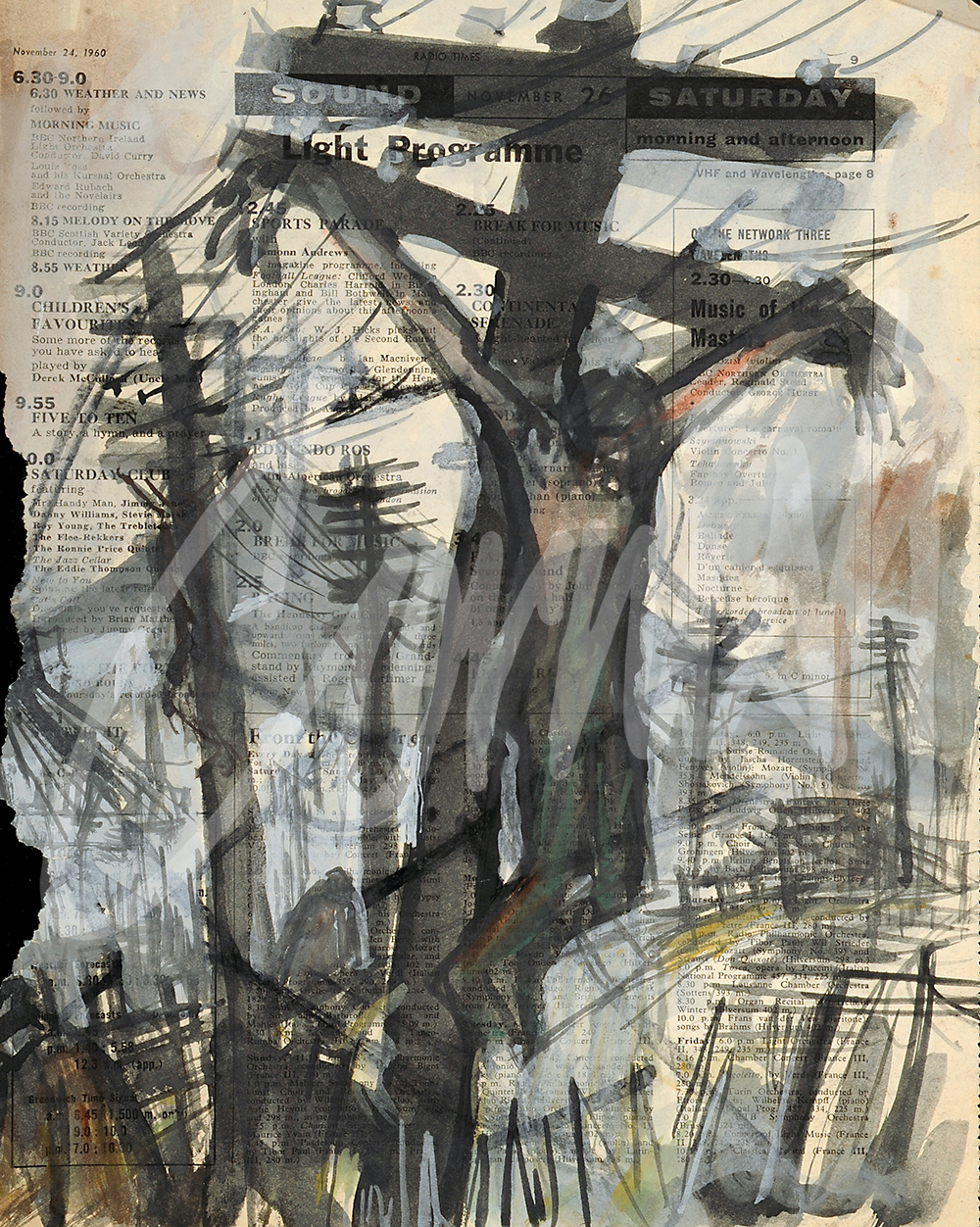 In 1919, the year of Cornish's birth , there were a million miners in Great Britain. Almost a quarter of them , some 223,000, worked in the North east of England. The landscape was dominated by mining and the Dean and Chapter Colliery employed 2,135 men working underground and 538 above ground working three pits extracting coal from five different seams. Three thousand tons of coal were produced every day with only a third of it machine mined and the rest hand hewn. During the lifetime of Dean and Chapter Colliery there were 177 fatalities and the pit was known locally as 'the Butcher's Shop.' Cornish worked for most of his 30 years as a miner, underground, and it is hardly surprising that the impact of this experience was to shape and influence his perception of the life and times around him.
His record of the journey to work and working underground is captured in so many variations of the mining themes synonymous with one aspect of his broad range of subject matter.
In his own words: "Suddenly, the man comes to a telegraph pole, it leans menacingly above him. It is an arm holding up many voices, He now also looks like a crucifix, and serves to remind him somehow of the price that man pays for his apprenticeship. Mankind has to suffer many accidents in his quest for technical miracles."
"All of these poles thrusting up at the side of the road –they're like a series of crosses and sometimes I look at them as I walk along and they're not telegraph poles anymore- they are crucifixions and on every one of them there's a miner hanging crucified."
Cornish's work has been described as genre painting, social realism and impressionist, with expressionist tendencies, but the labels become irrelevant when there is honesty and emotion in his depiction of everyday life in mining communities. There are also examples of symbolism where his feelings about the experience of miners are represented by his depiction of a crucifixion, as his emotions evolved from his shared experiences of being 'treated like slaves,' and 'spoken to like convicts.' His depiction of a crucifixion was quickly drawn and coloured onto a ripped sheet of the Radio Times (1960), probably during a period of high emotion, mental anguish and deep frustration.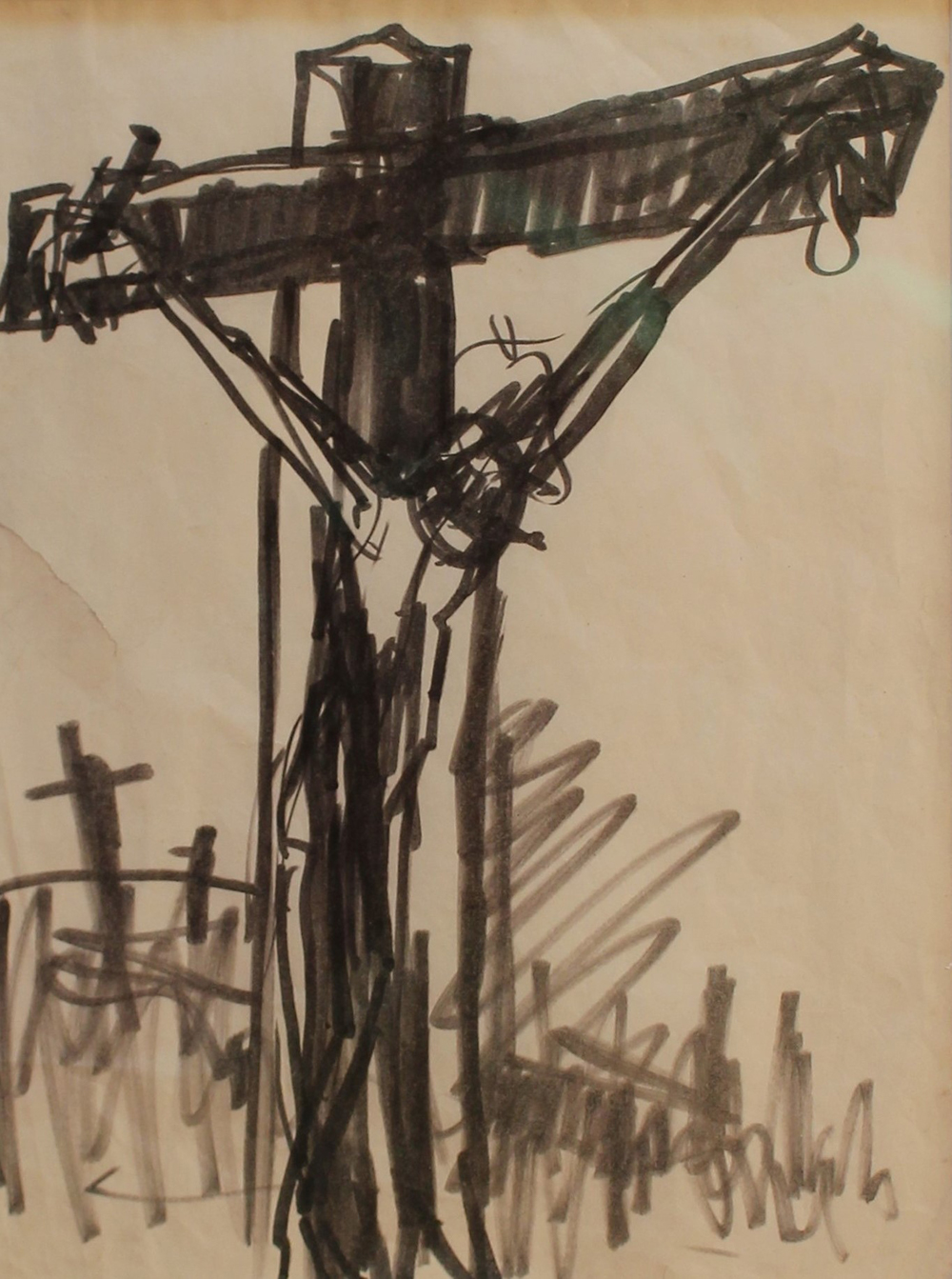 Cornish Centenary
Throughout the centenary year, an interesting range of themed exhibitions is planned in order to commemorate Norman's life and to celebrate his work.
If you would like to find out more click below:
Stay tuned via social media:
---