Latest News
Observations of people: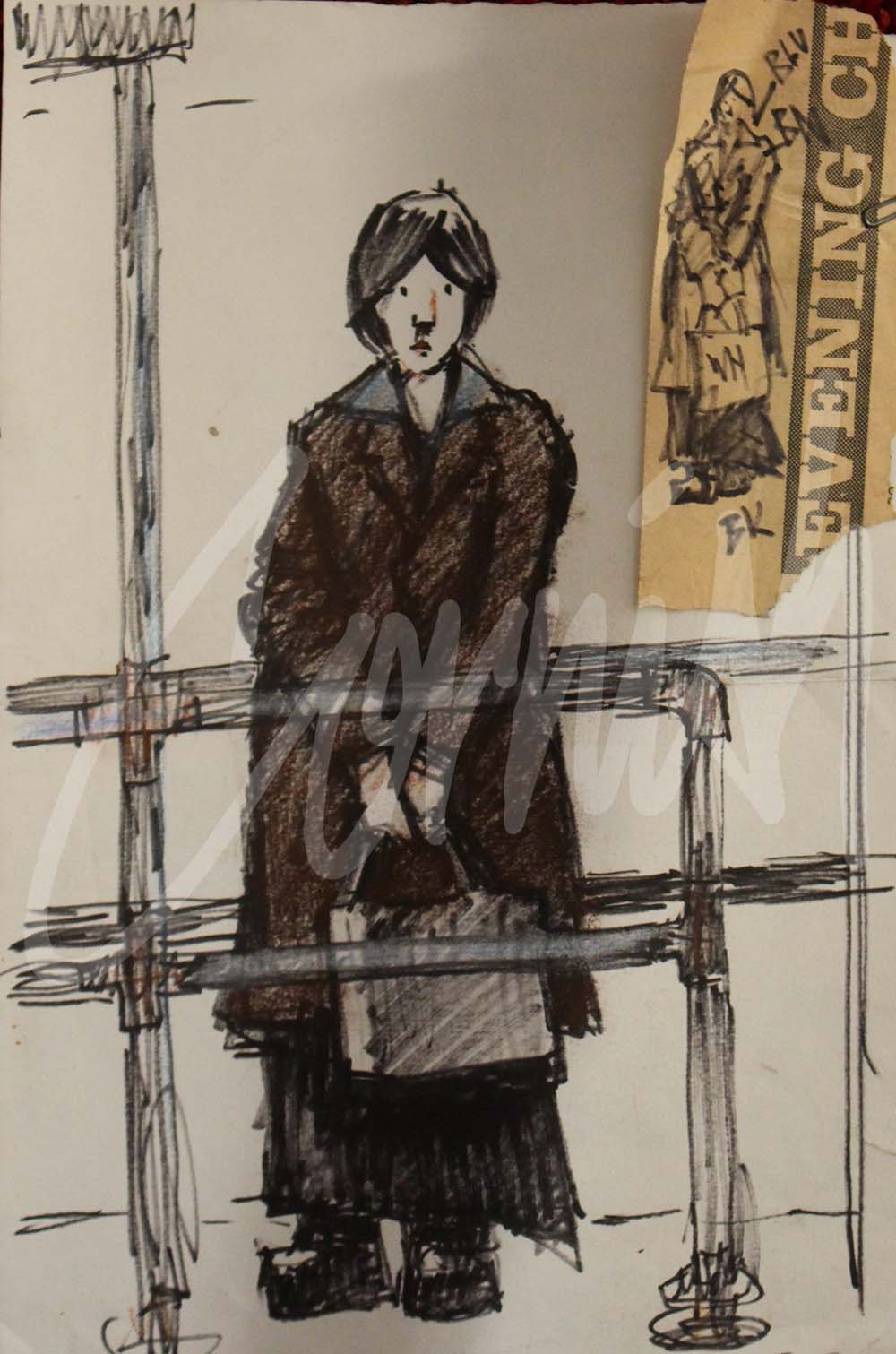 When Cornish lamented the gradual decline of the collieries, the pit road, pubs, chapels and many of the ordinary but fascinating people, we remain grateful that his 'slice of life' has provided a remarkable social record of those past times. His work is sometimes referred to as 'social realism,' and his attention to the humble and mundane activities of everyday life appears in so many of his street and bar scenes.
Whenever Cornish was out for a walk he always had his sketchbook and Flo-master pen in a specially crafted 'poachers pocket' that his wife Sarah had sewn into his coat. This meant that whenever something of interest captured his imagination he was quickly able to access materials to record a particular moment in time.
He walked to work every day to the Dean and Chapter Colliery at Ferryhill for almost 30 years: a distance of three miles in each direction. Occasionally his friend Jack Savage would give him a 'run out' in his car to some of the outlying villages in search of additional subject material. This was very fortunate for an artist who was unable to drive, and who also had no desire to learn to drive. In hindsight it was a blessing in disguise because he would have been unable to concentrate with so many interesting distractions appearing during a journey! Coincidentally, using public transport to visit places further afield also presented other opportunities and some examples are included here today.
Whenever he had to travel to Newcastle to visit his agent, Mick Marshall, at the Stone Gallery, Cornish would catch the OK bus which started its journey in Bishop Auckland and then on to Marlborough Crescent bus station in Newcastle, via Durham City. People at bus stops along the route became an obvious subject of interest and some readers may recognise the bus stands from North Road in Durham City. A scrap of paper on one occasion from the Evening Chronicle, a Newcastle newspaper, provided an opportunity to 'snatch' a preparatory sketch. Working men with 'bait bags' were ubiquitous and another source of interest. The view from a bus was also the opportunity for a different view point.
Cornish possessed a deep understanding of human behaviour and social interaction. He recorded local people going about their daily tasks, living real lives. Sometimes the drawings would become paintings and on other occasions would be included in the many street scenes synonymous with his work. Throughout his career he was conscious of his contribution to a sociological and historical record of people and places, in his 'slice of life.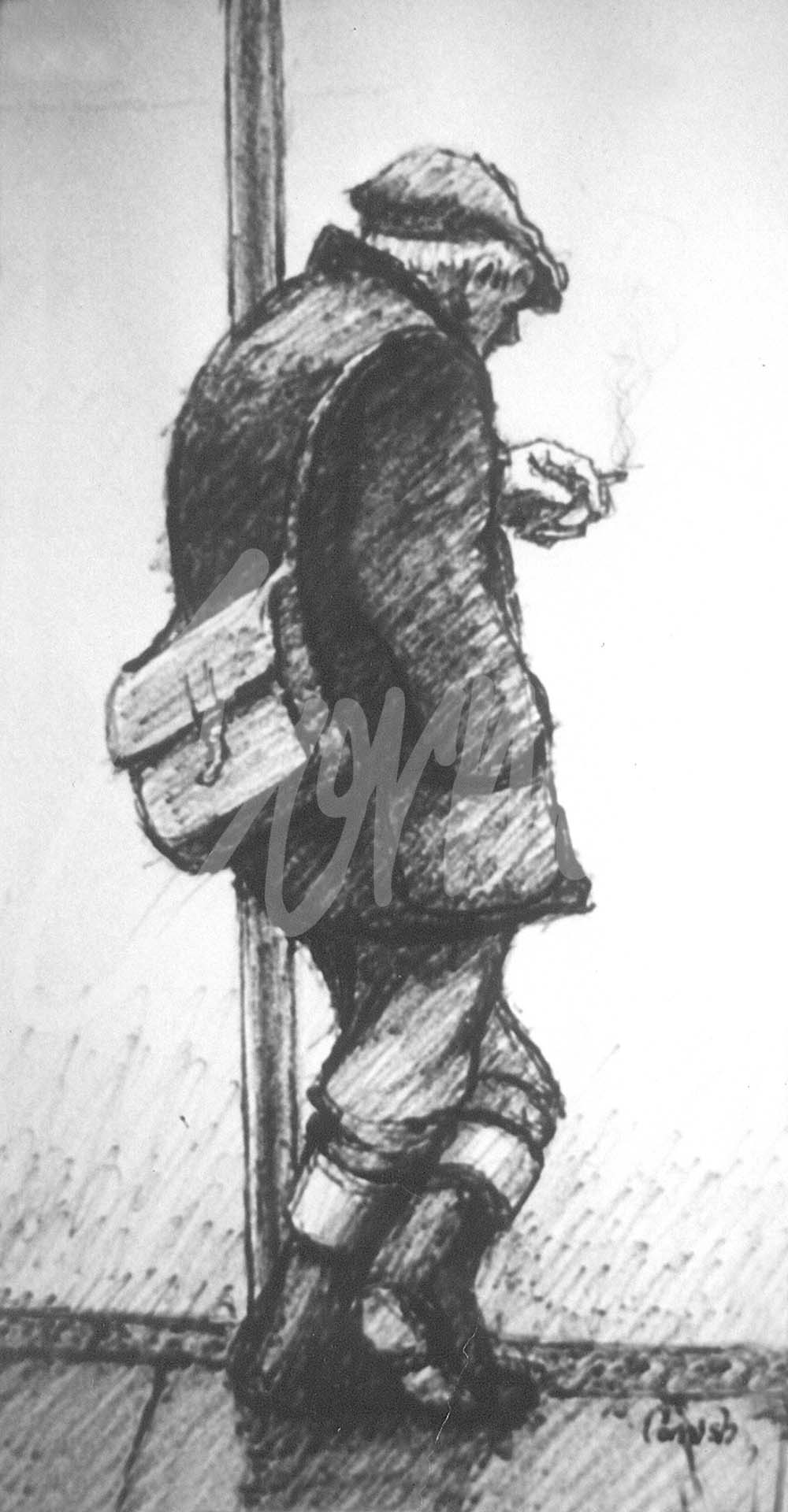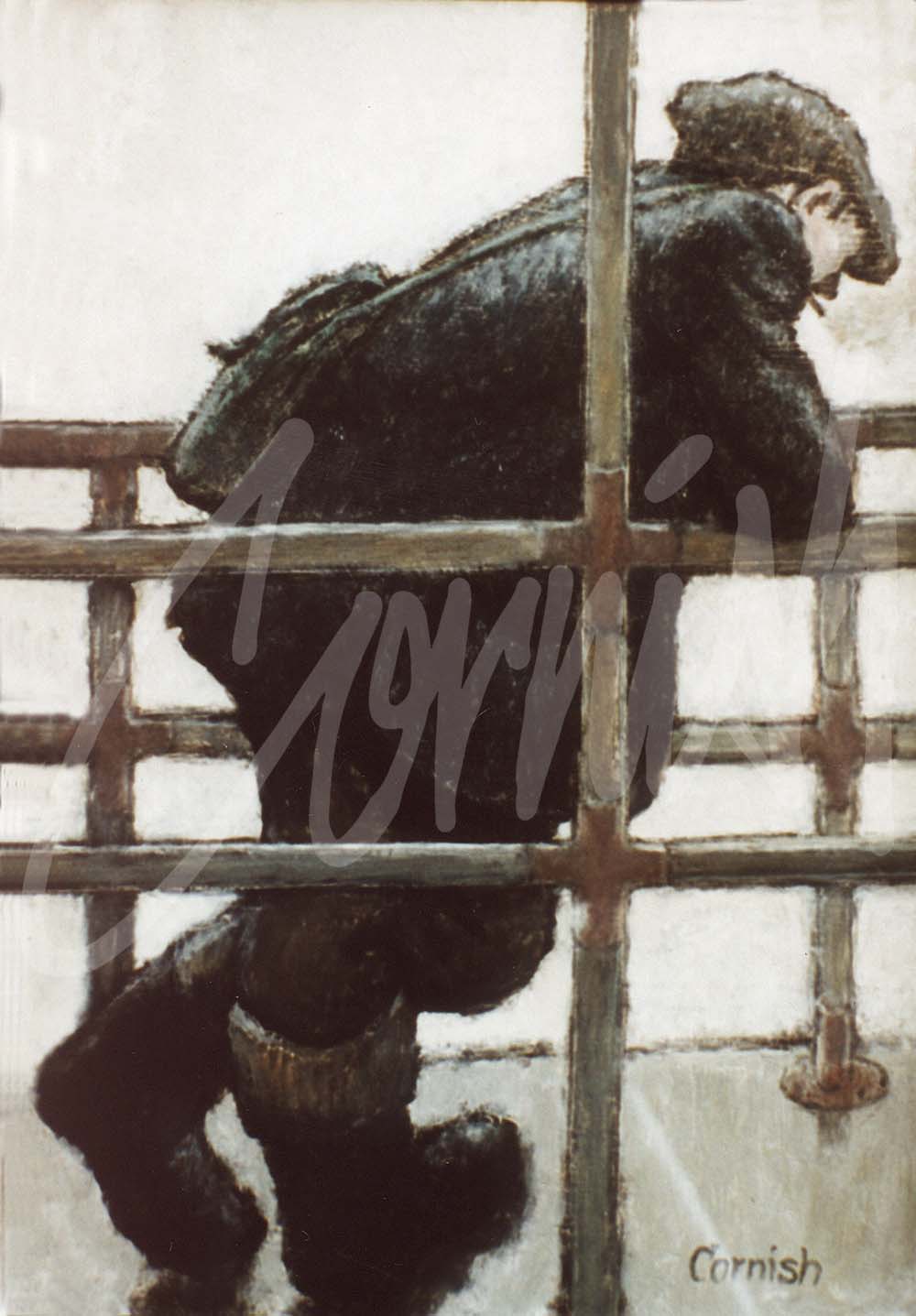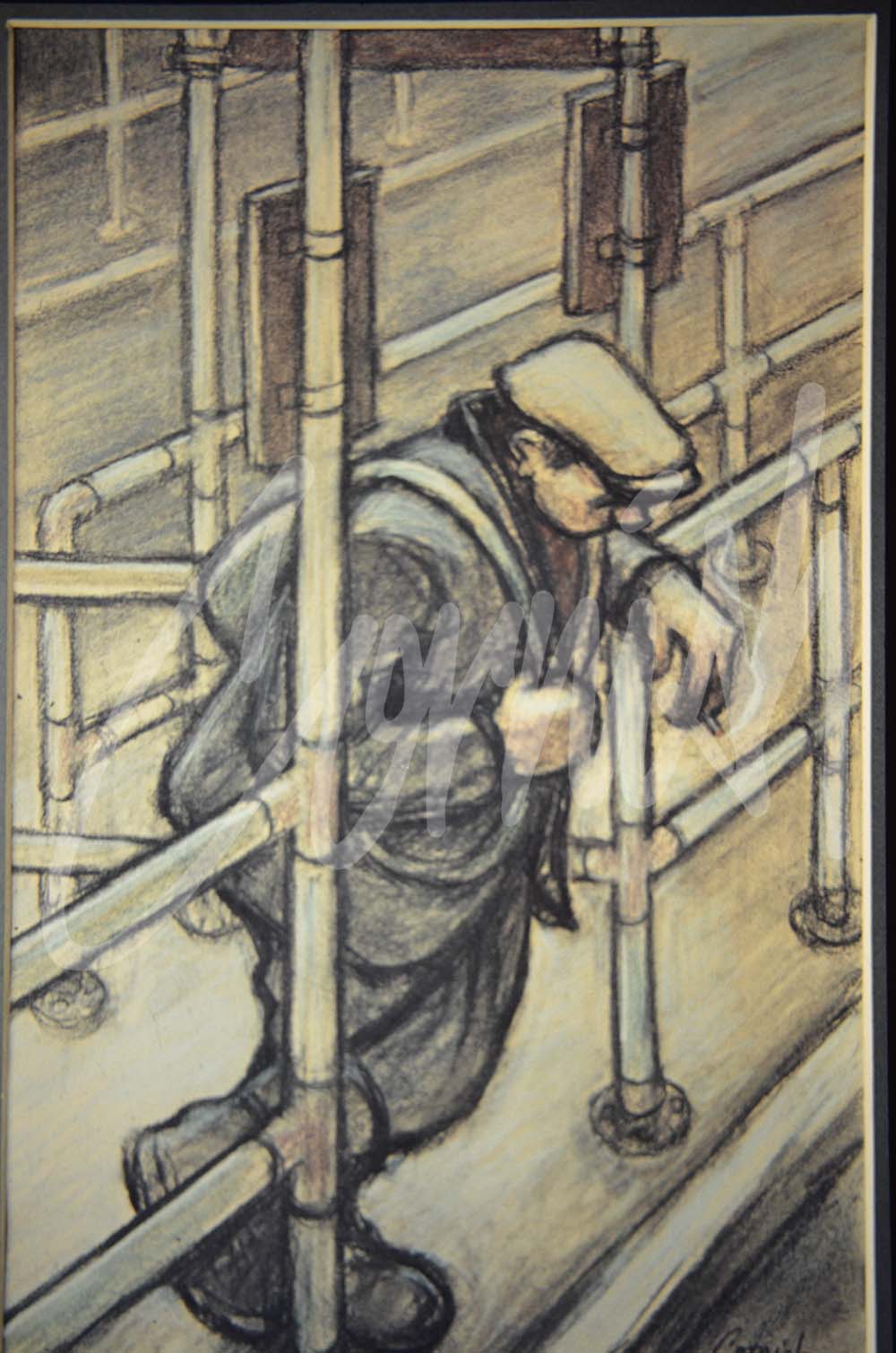 A special occasion: The Coming Home Exhibition January 2016 – 2022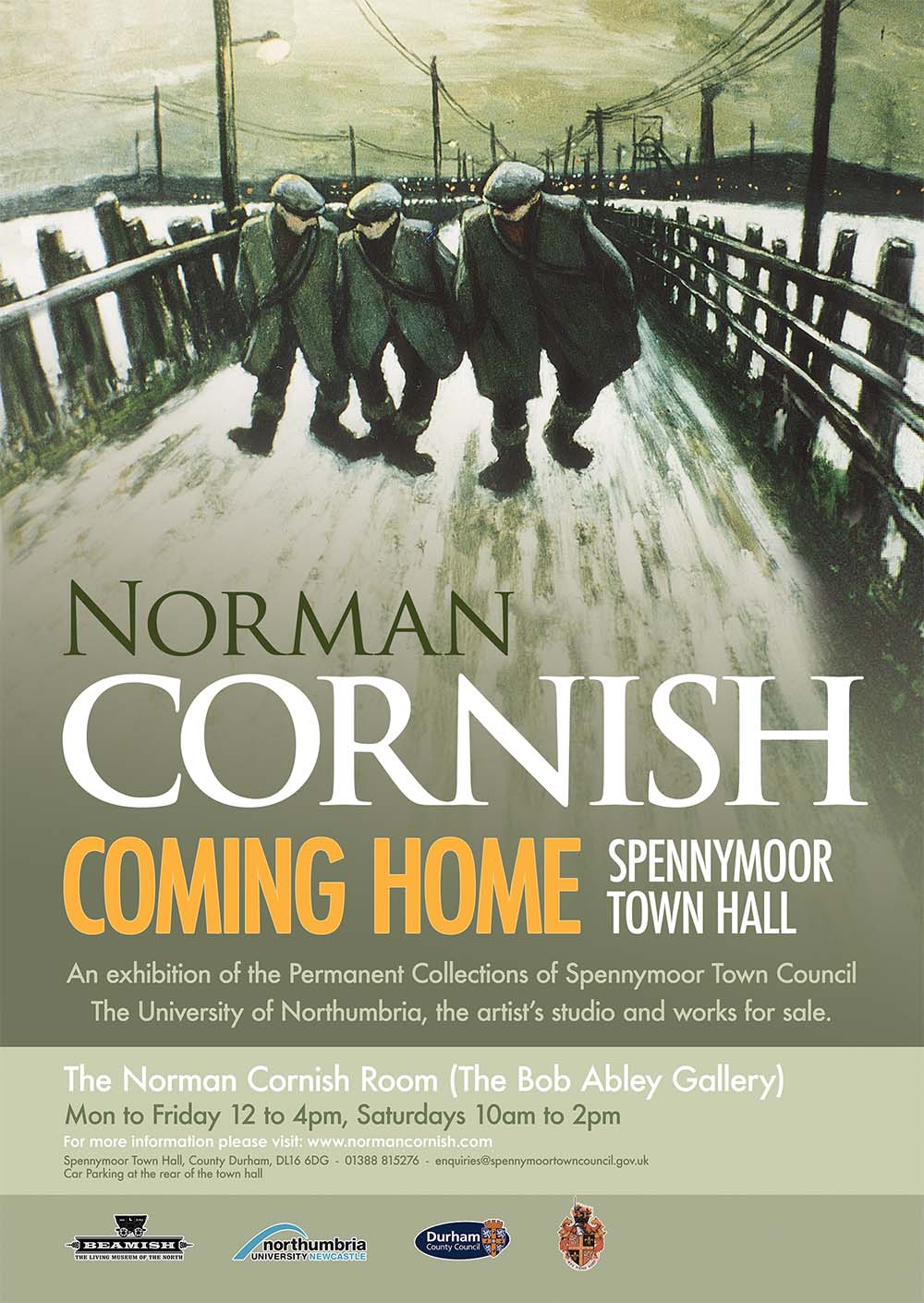 This month we are delighted to celebrate six years since the opening of the 'Coming Home Exhibition' which has been enjoyed by over 17,000 visitors from all over the UK and beyond. The exhibition is accessible and located in the Bob Abley Gallery at Spennymoor Town Hall.
This popular exhibition also includes Cornish's studio on long-term loan from Beamish Museum as well as works at various times from the Permanent Collections at Northumbria University and Spennymoor Town Council. Rare video material is also available to view, including a memorable discussion between Cornish and Richard Swallow of Northumbria University, although only four questions were possible in sixty minutes!
A selection of visitor comments:
'Many congratulations to Spennymoor on this alternative, imaginative and very interesting set of exhibitions. We visit galleries around Europe and this is a unique and clear experience.'
'The interview film was worth the trip alone. Fascinating.'
'Seeing the studio was a lovely addition. It made me feel a strong nostalgia. The whole exhibition gave me a strong sense of pride.'
'A Rembrandt of the North East.'
'An inspiring exhibition.'
Visitors may also enjoy the Norman Cornish Trail which starts and finishes at the John Kitson Archway where a selection of Cornish's images, wonderfully illuminated on glass panels, can be viewed. Here you can collect a free souvenir brochure guide or download a version at www.normancornish.com/trail
The Durham Mining Museum is also located within the Town Hall building at ground level.
A selection of work by other artists from across the region, adopting the theme of social history, is also located in the Town Hall Gallery.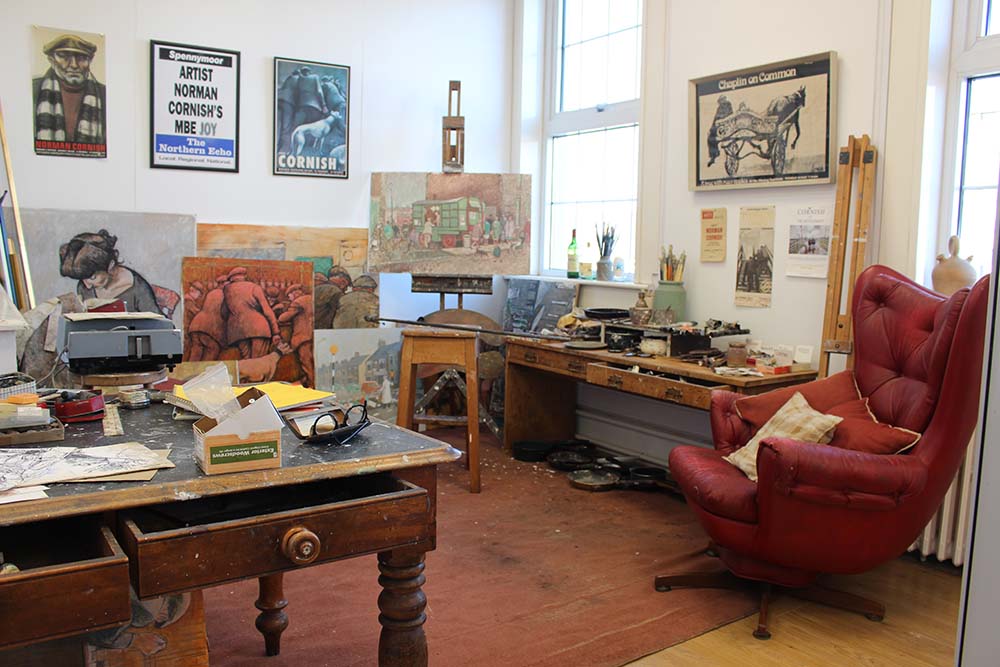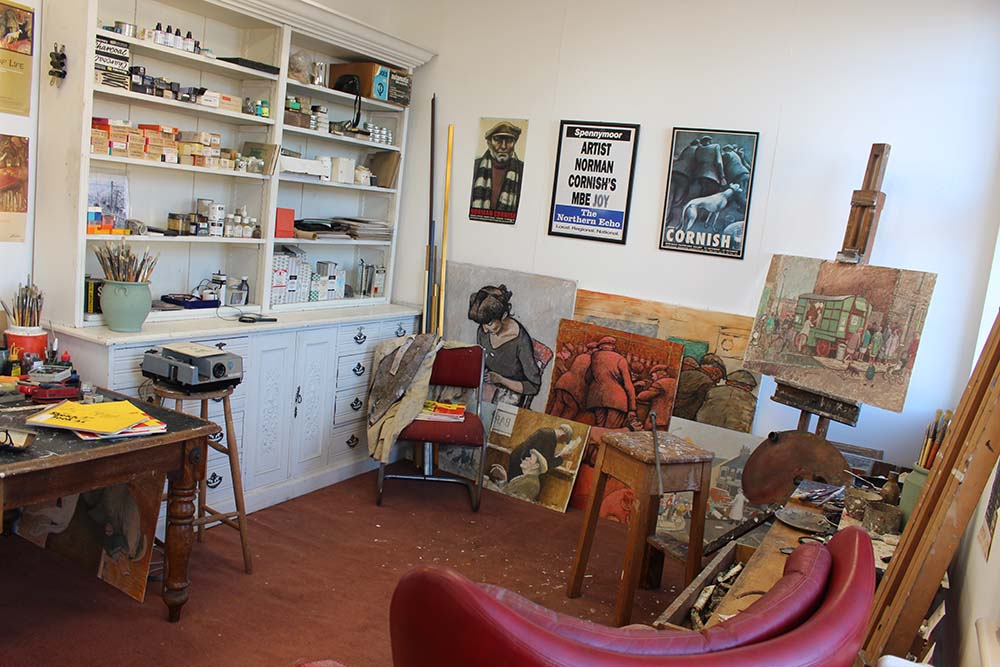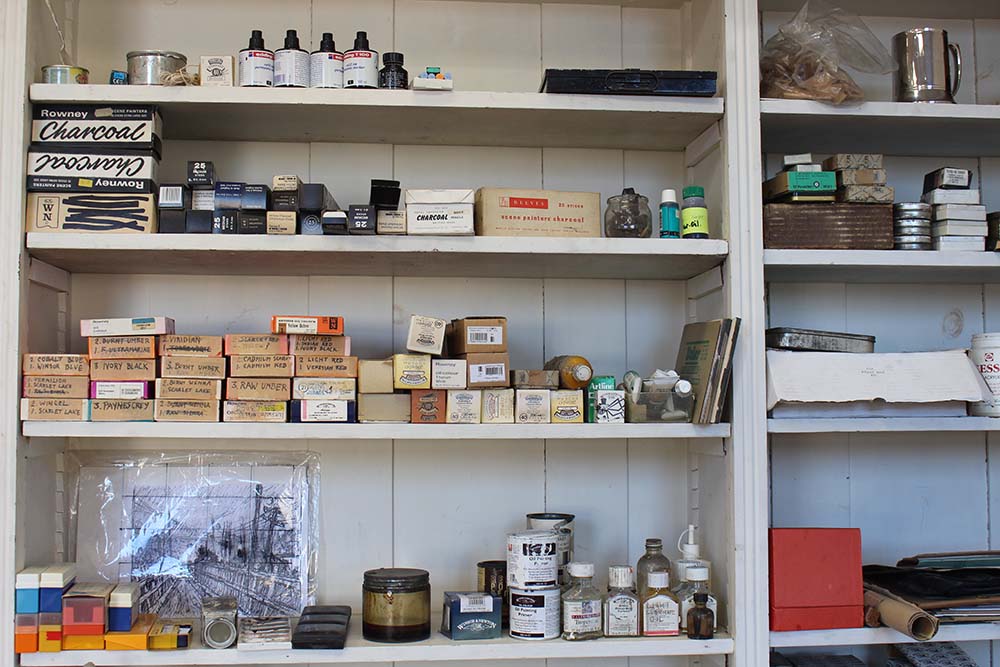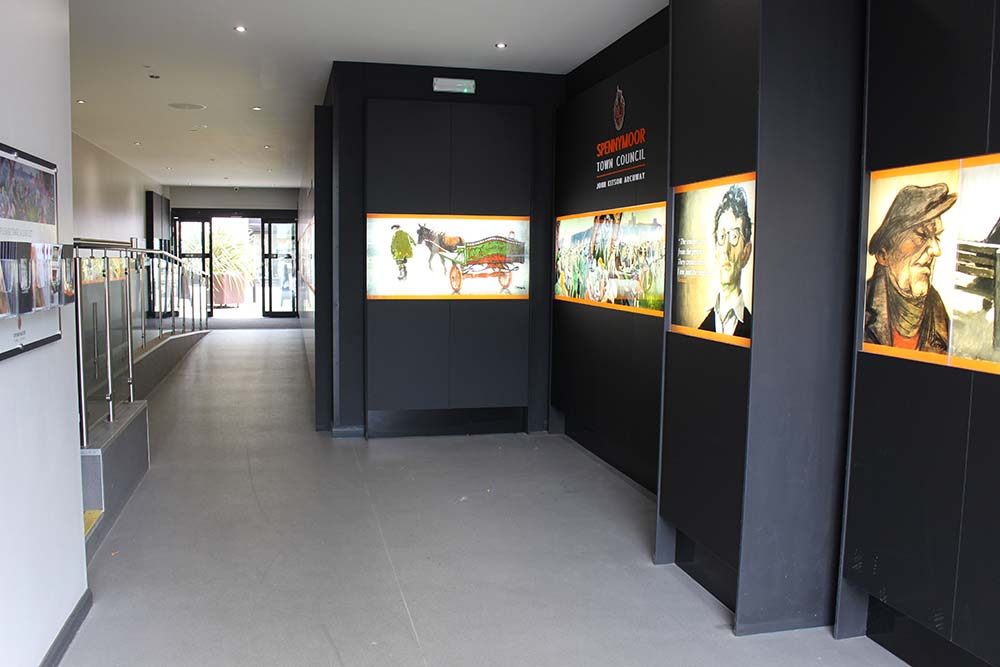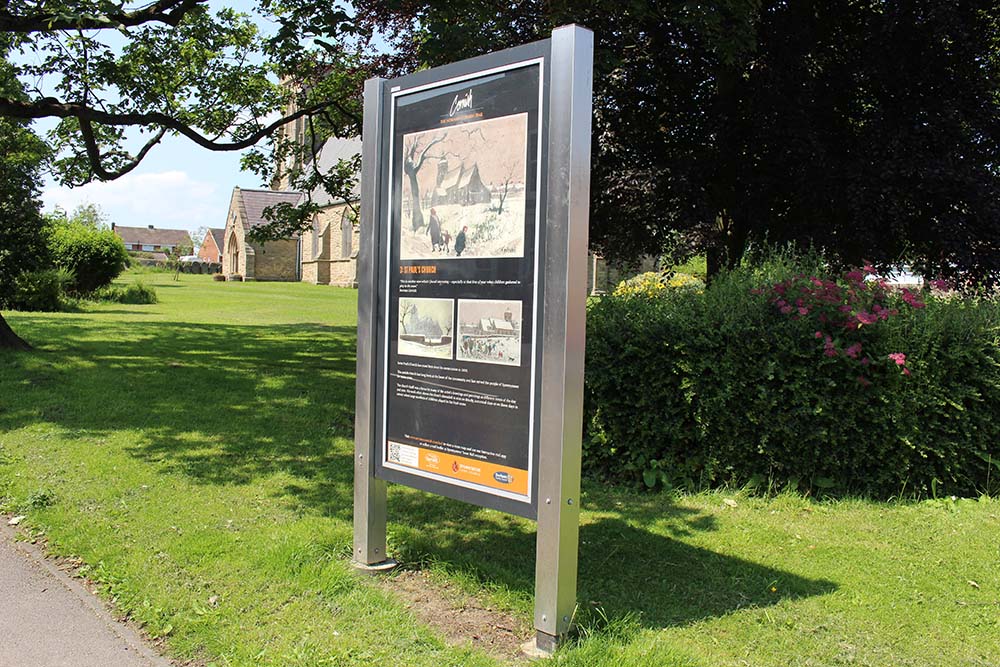 Beamish Museum: Latest News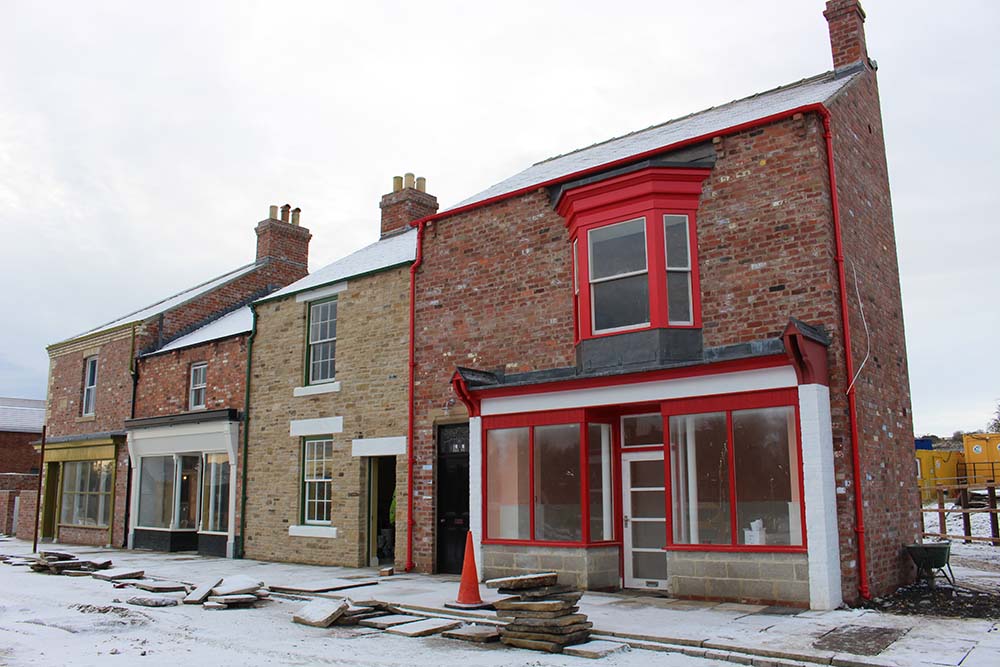 Happy New Year! Time flies and it doesn't seem so long ago when we first approached Beamish Museum in October 2013 to ask if the museum would be interested in acquiring the Norman Cornish studio from his home in Spennymoor. Norman and Sarah Cornish transferred to a residential care home early in 2014 and following the initial visit by the 'Keeper of the collection' the strategic view was to accept the studio and most of the house contents, some of which were from the 1950s era.
Little did we know at the time that the longer- term aim of the museum was to create a 1950s town, in which a recreation of the original Cornish family home from 33 Bishops Close Street would become an integral part of the development. You can view the original research document produced by staff at the museum by visiting www.normancornish.com Home Page, Partners, Beamish Museum and 'click' on Research Summary. A thorough and professional document.
The Cornish family re-located from Bishops Close Street to Whitworth Terrace in 1967 prior to demolition of the street to make way for the new Leisure Centre. Cornish's studio is on long term loan at Spennymoor Town Hall at the 'Coming Home' exhibition. When the family lived in Bishops Close Street the bedroom was also the location of his make-shift studio and this is being re-created within the 1950s Town Front Street terrace exhibit. In the image from left to right are: No 2 Front Street, Elizabeth's Hairdresser's, John's Café, 33 Bishops Close Street and Middleton's Quality Fish and Chips.
Currently, all of the properties are at the 'fitting out' stage and working towards what was planned to be a provisional opening to the public towards the end of February 2022. However, recent circumstances surrounding the pandemic will once again sadly impact on the 'last lap' of this amazing project and it is impossible at this stage to predict the actual public opening date. Quality takes time and it is imperative that work on the project is finalised within a reasonable timescale, with assurances about public safety. Like so many other things at the moment we will have to wait just a little longer and continue to thank the staff at Beamish for keeping the spirit alive and the memories, as an inspiration to all of those who have shared an interest in the project. Some drawings from family life at Bishops Close Street are featured today.
Finally, something else to look forward to: there are several other exciting projects on the horizon and details will be published in the coming months.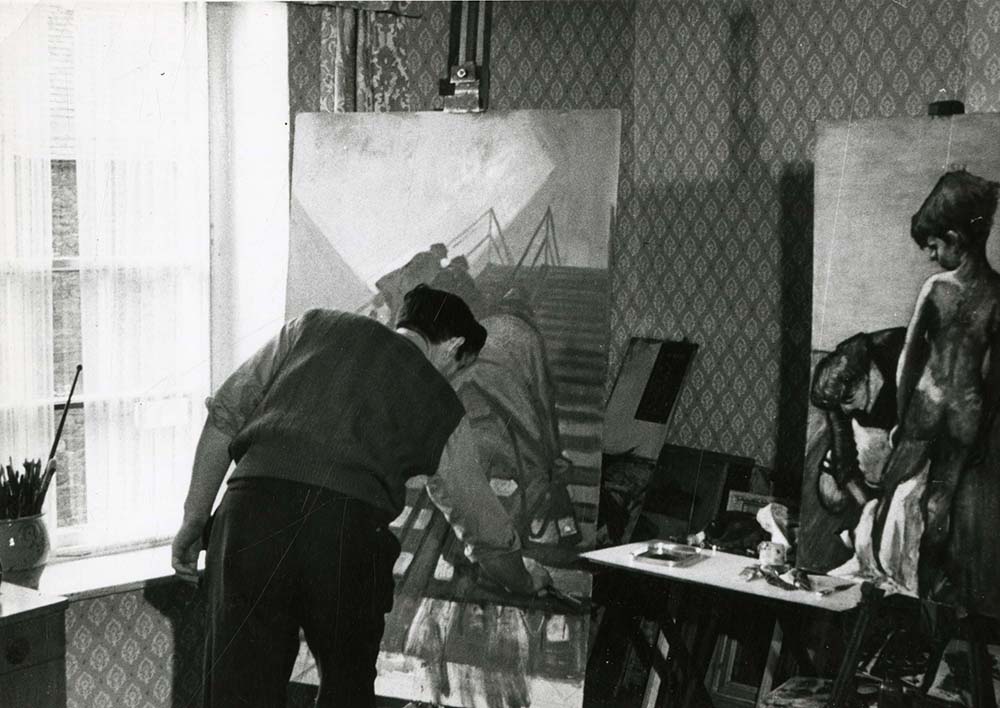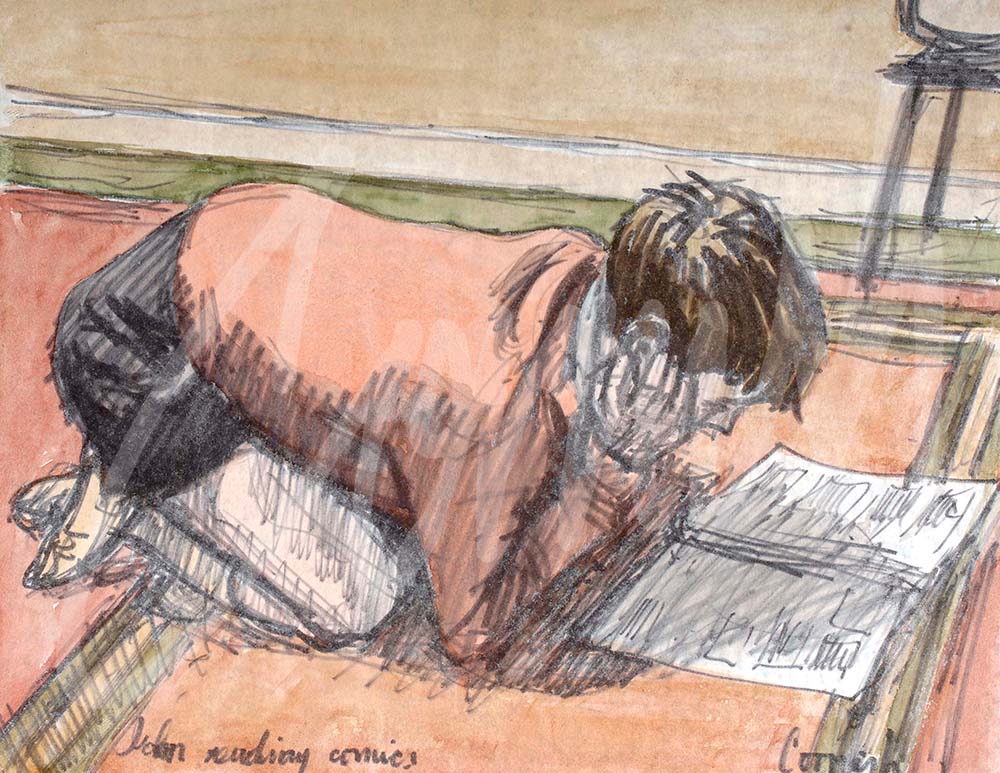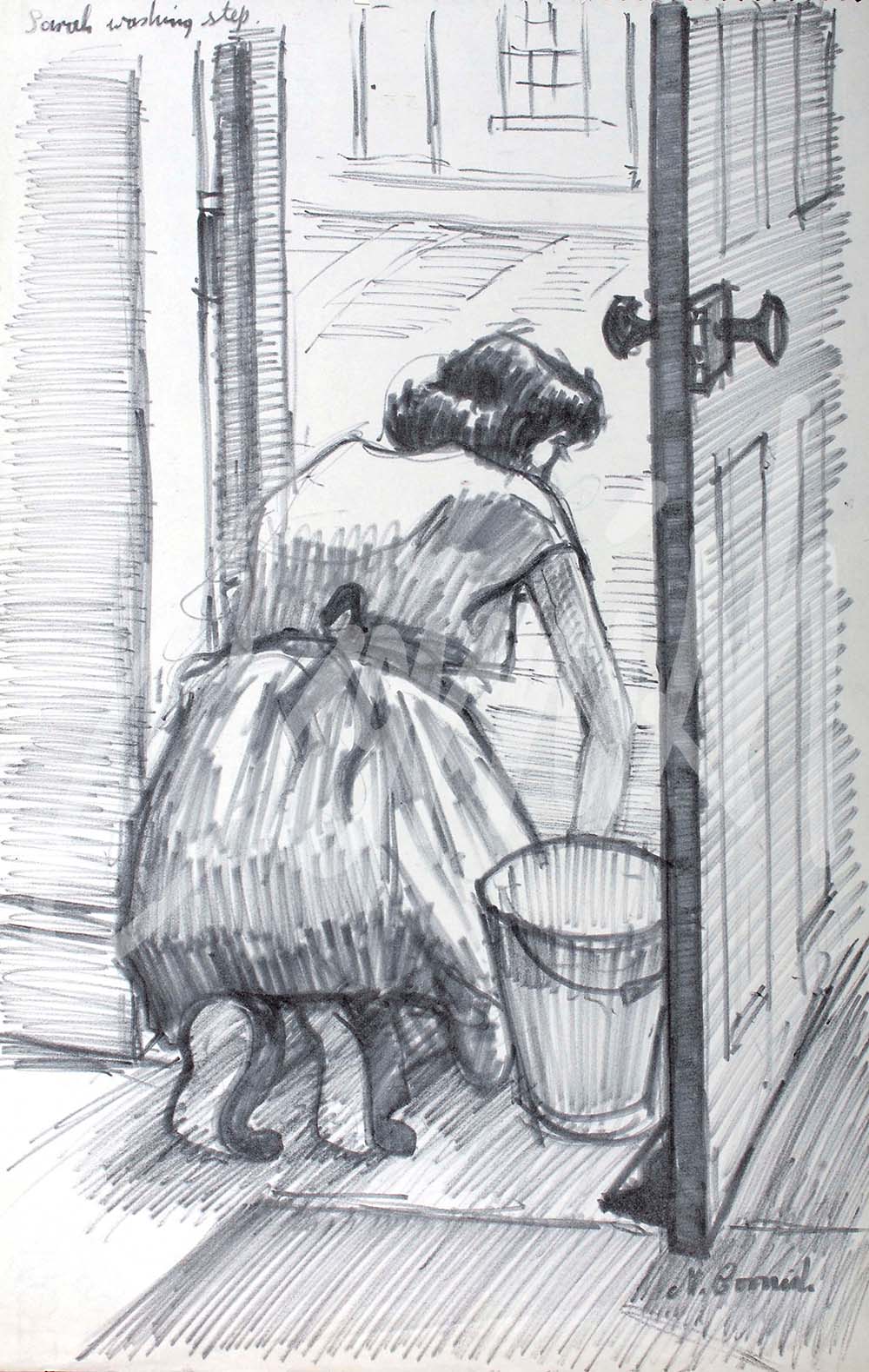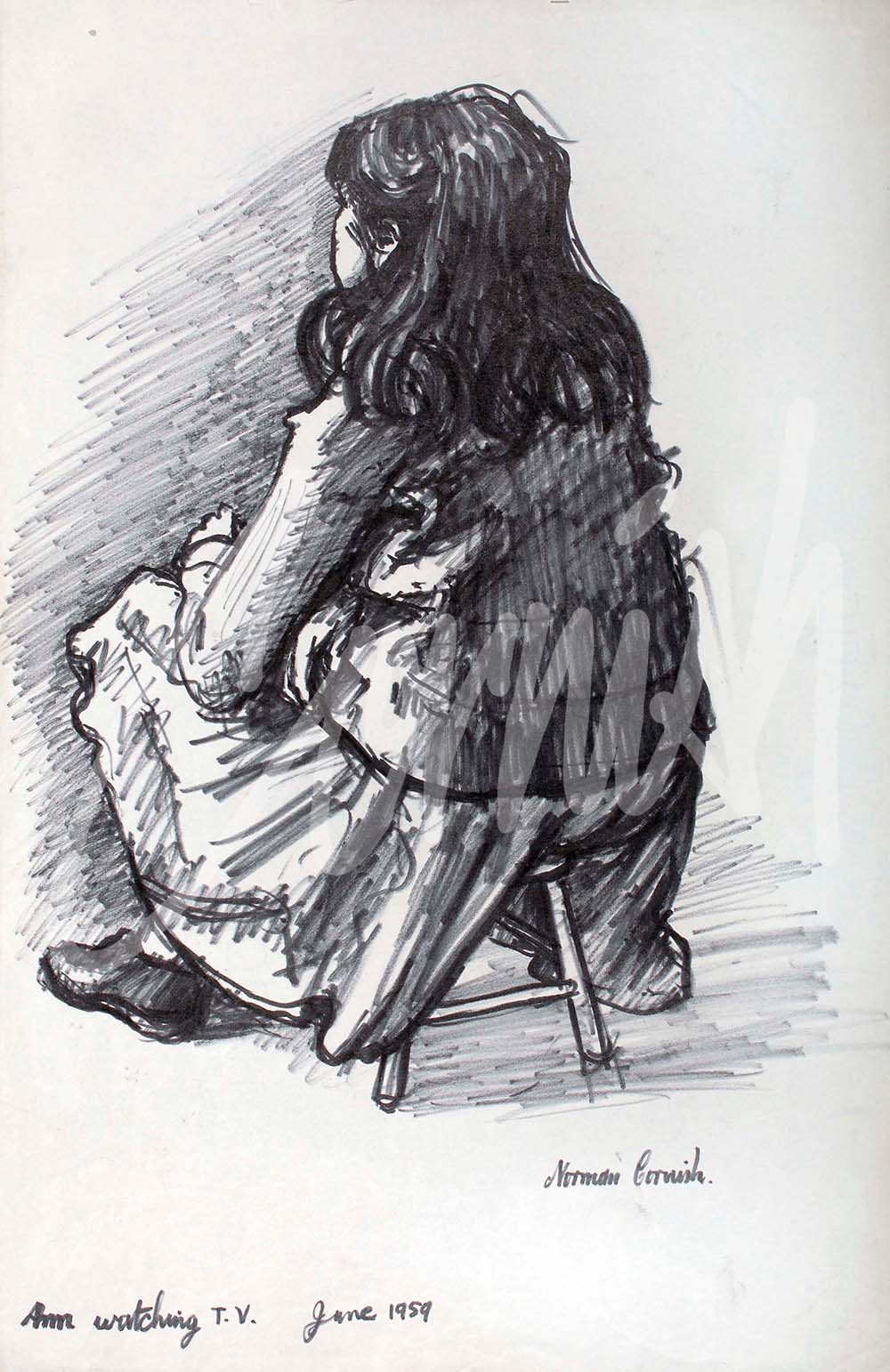 A Christmas Message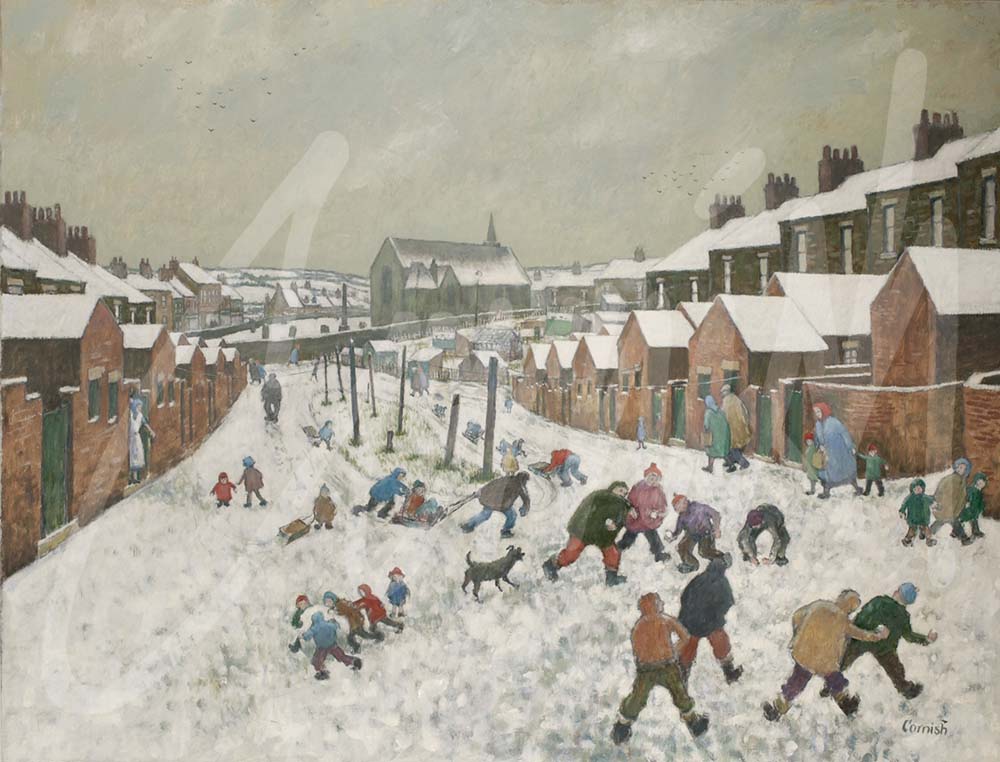 Many visitors to the website and facebook followers have commented about how much they have enjoyed the weekly features which have taken readers behind the scenes and perhaps revealed more about Norman Cornish and his fascinating, yet challenging, journey from miner to professional artist. There will be more interesting articles from the archive to be published during 2022.
'Mount Pleasant in Winter' is an excellent example of a popular subject which was a personal favourite of Cornish. The scene is featured in detail in 'Behind the Scenes: The Norman Cornish Sketchbooks' and it is accompanied by an account from Cornish regarding his thoughts about the composition and underlying concepts. The picture was also used by The Northern Echo to publicise their Christmas Magazine over 25 years ago and later, on the day of Cornish's funeral, as a tribute, a full double- page spread in August 2014.
88 years ago the young Norman Cornish started work on Boxing Day, aged 14, at Dean and Chapter Colliery. Times were hard and there was widespread poverty. Twelve months ago we reflected about the unprecedented global circumstances which have created challenges for all of us, but once again the enduring flame of mutual support, community spirit and kindness hopefully will see us through.
At some point we will look back and be relieved that life has continued….. just as it did for the young Norman Cornish in 1933. Thank you all for your continuing support and interest in the life and times of Noman Cornish.
Best wishes to you, your family and friends from
Ann and Mike Thornton, Dorothy and John Cornish
Compliments of the season
Next post on January 3rd including the latest from Beamish Museum.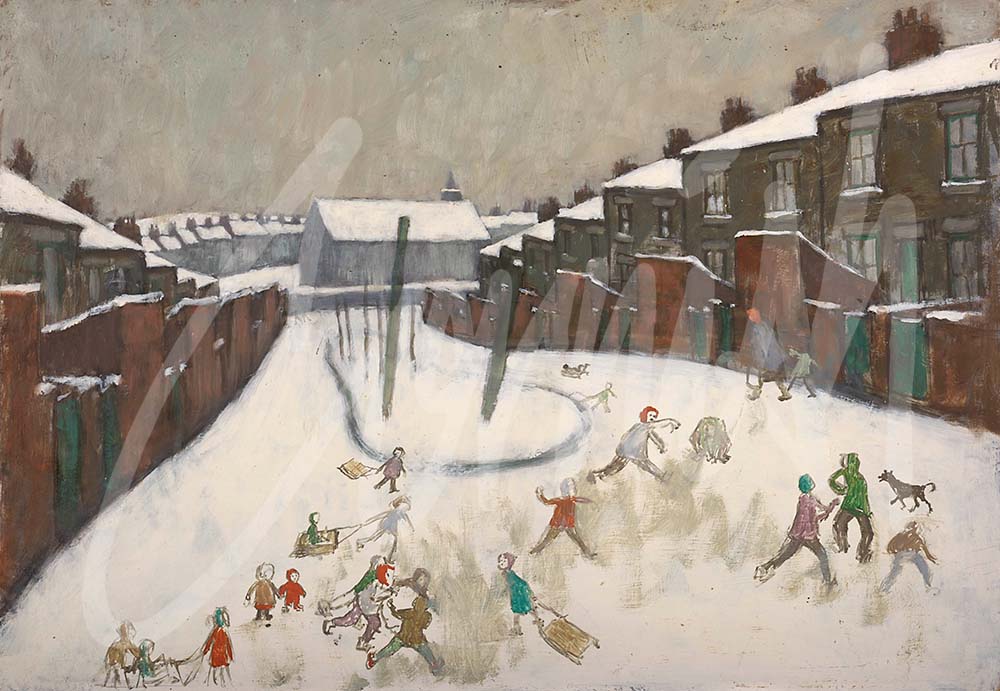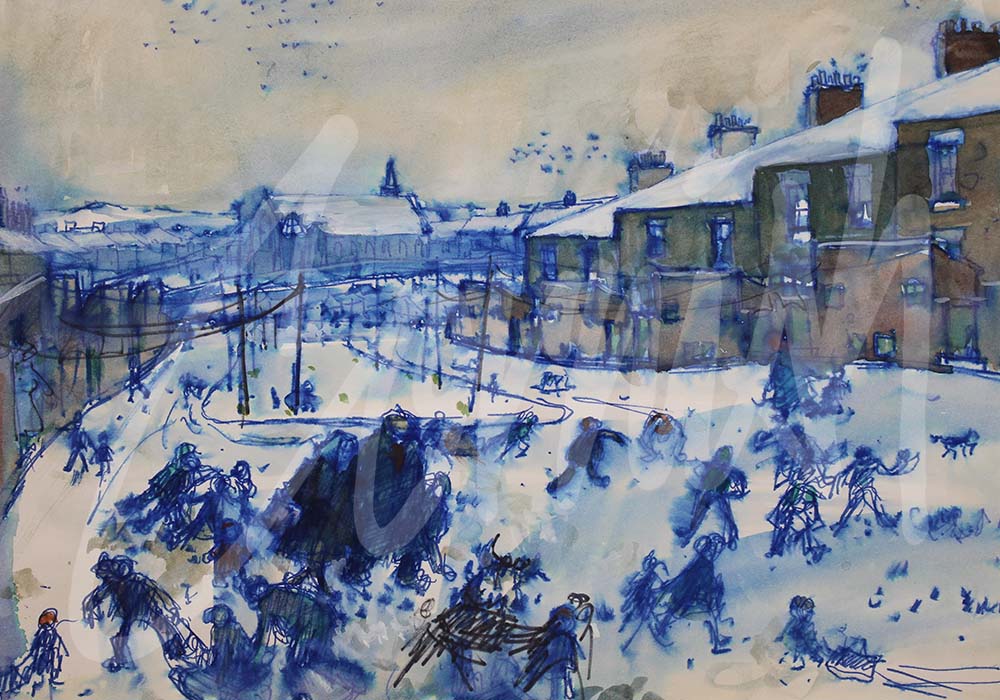 Social Realism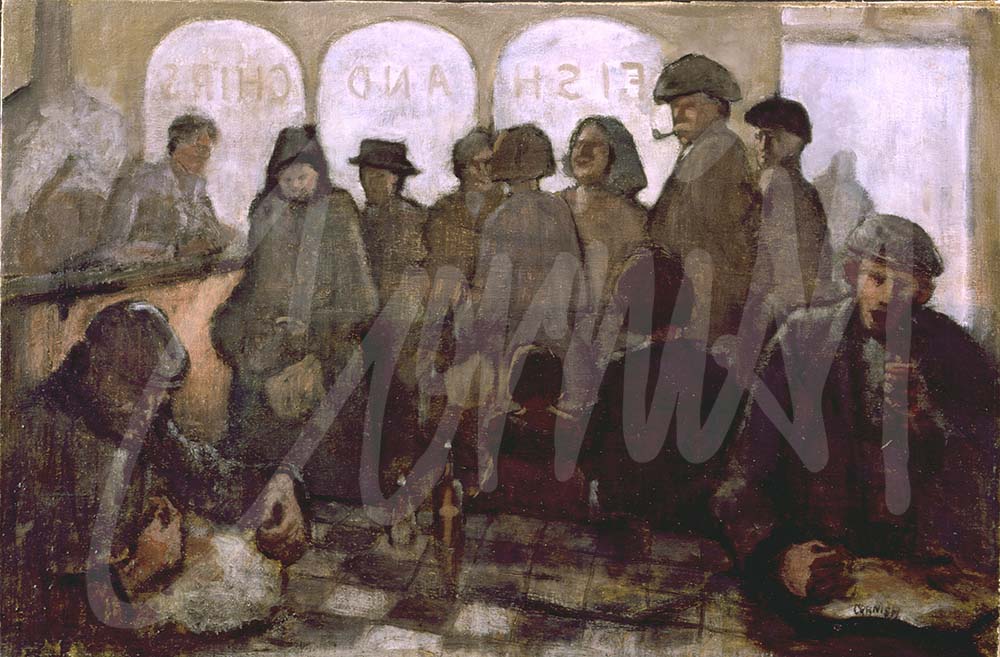 In 1945 at the age of 26 Cornish made an important aspirational statement published in the newsletter of a national organisation.
'Art, this study that gives us so much pleasure, is worthy of study and personally I consider it worthy of the study of my whole lifetime.'
Despite having to continue working underground as a miner he began to make progress not only along the path to public exposure of his work, but also with a growing reputation through his sheer determination and resilience. These steps took him beyond the 'Sketching Club' exhibitions along a trajectory as a participant in exhibitions of huge significance in his development as an emerging artist of extraordinary ability. His first solo exhibition in 1946 at the Green Room, the People's Theatre, Newcastle, was followed in London with 'Art by the Miner'1947, including a first BBC TV appearance. In 1950 'The Coal Miners' exhibition at the Artists International Association Gallery in Leicester Square continued the upward spiral of engagement and wider recognition.
More exhibitions were to follow and one of particular prominence in the north of England was planned in 1951 at Tullie House, Carlisle: 'Realism in Contemporary Painting,' by Northern Artists. The exhibition was organised by Cumbrian artist Norman Alford, supported by Bob Forrester. Together they went to extraordinary lengths to highlight music and art in Cumbria with which the 'ordinary man' could engage. The underlying principle in the selection of artists and their work was that they should portray everyday life from their own specific locality: Social Realism. The other invited artists included; LS Lowry 'The Punch and Judy Show,' and Norman Cornish 'The Fish Shop,' along with works by Ned Owens and Theodore Major.
Victor Pasmore, Head of Art at Newcastle University was a guest artist who wrote the catalogue introduction despite his modernist style which later proved controversial with his Apollo Pavillion structure in Peterlee in County Durham. During this post-war era other artists and art schools were creating a tension as they steered students towards 'fashionable tricks' and experimentation. One of Cornish's contemporaries in the late 50s and early 60s disclosed that he had been ostracized at Leeds College of Art by tutors who were keen for him to embrace the modern art movement despite his love of a traditional approach to landscape and portraiture.
The 'Social Realism' exhibition marked the beginning of a period of 16 years where Cornish and Lowry exhibited together, continuing in 1952, with 'The Mirror and The Square,' New Barrington Galleries, London, and thereafter at The Stone Gallery in Newcastle where they shared the same agent. Cornish also returned on several occasions to The Borders Arts Society in Carlisle during the mid- 60s to address the members about his work. The paintings of the original artists who exhibited in 'Realism in Contemporary Painting' have also stood the test of time and may be viewed via a simple search of the internet.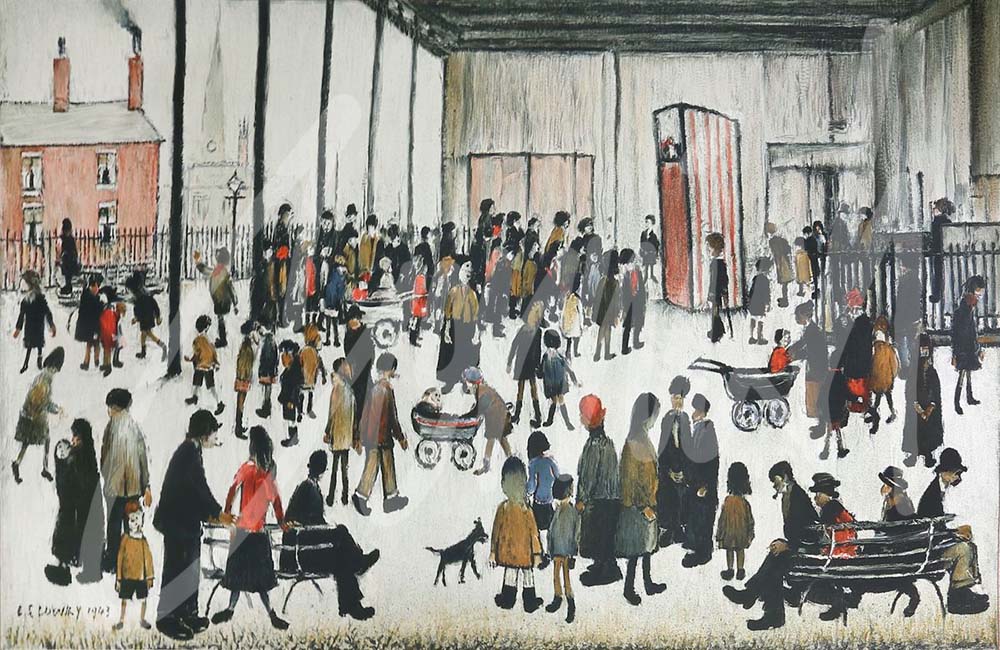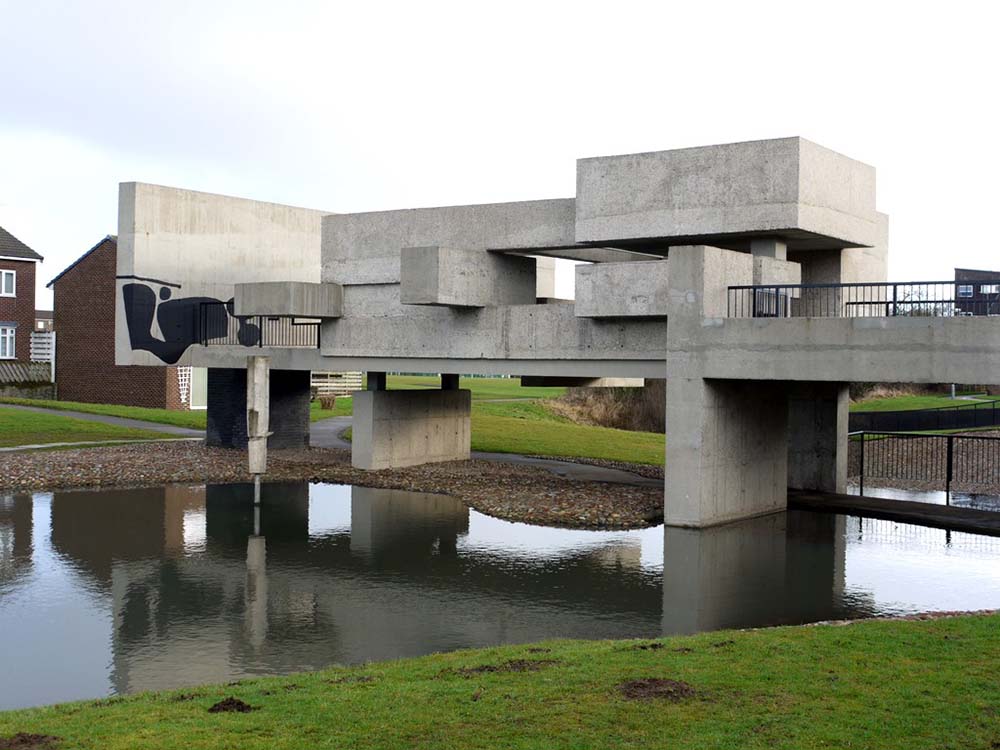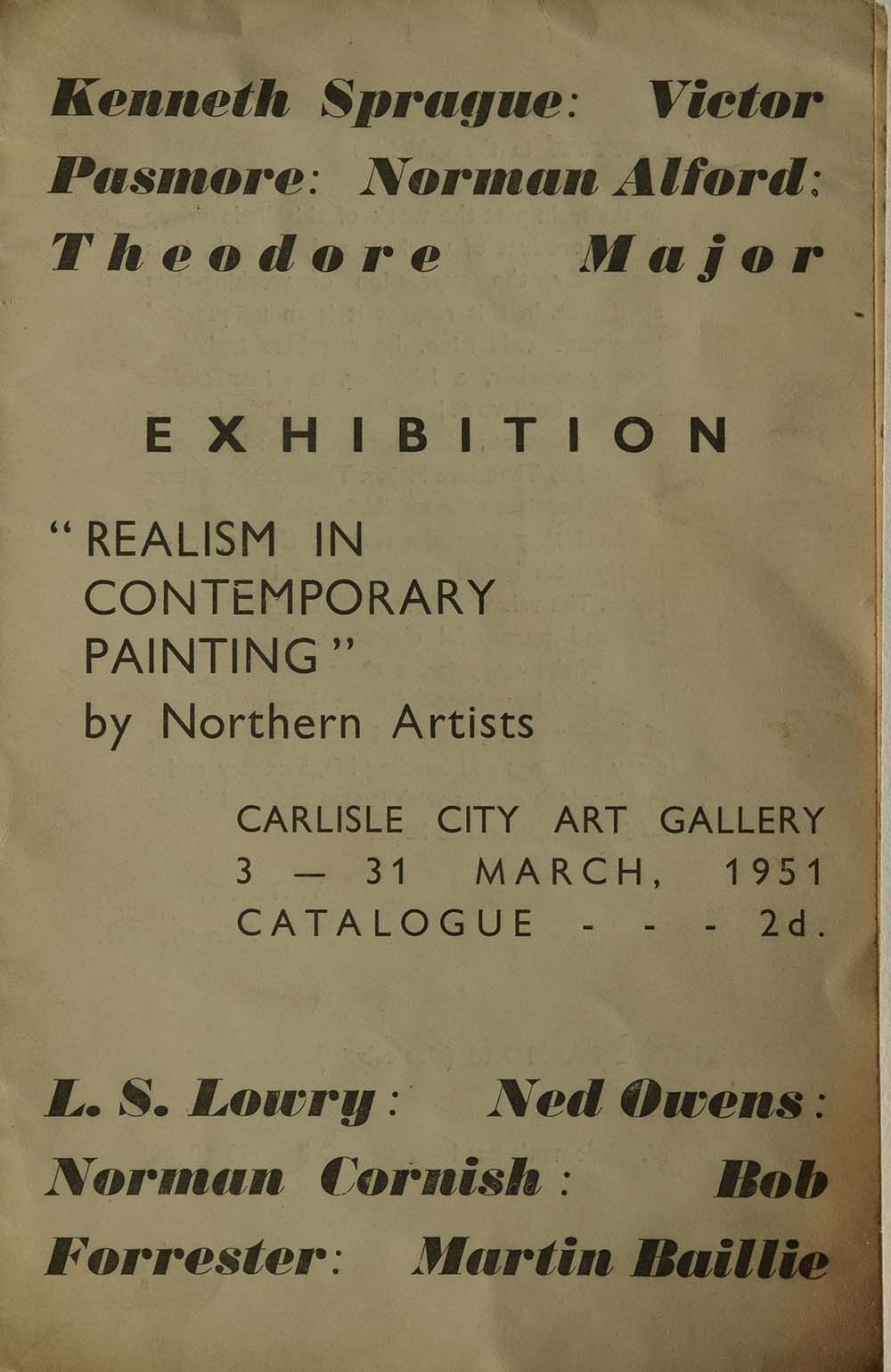 Cornish Centenary
Throughout the centenary year, an interesting range of themed exhibitions is planned in order to commemorate Norman's life and to celebrate his work.
If you would like to find out more click below:
Stay tuned via social media:
---