Latest News
Tender and Timeless.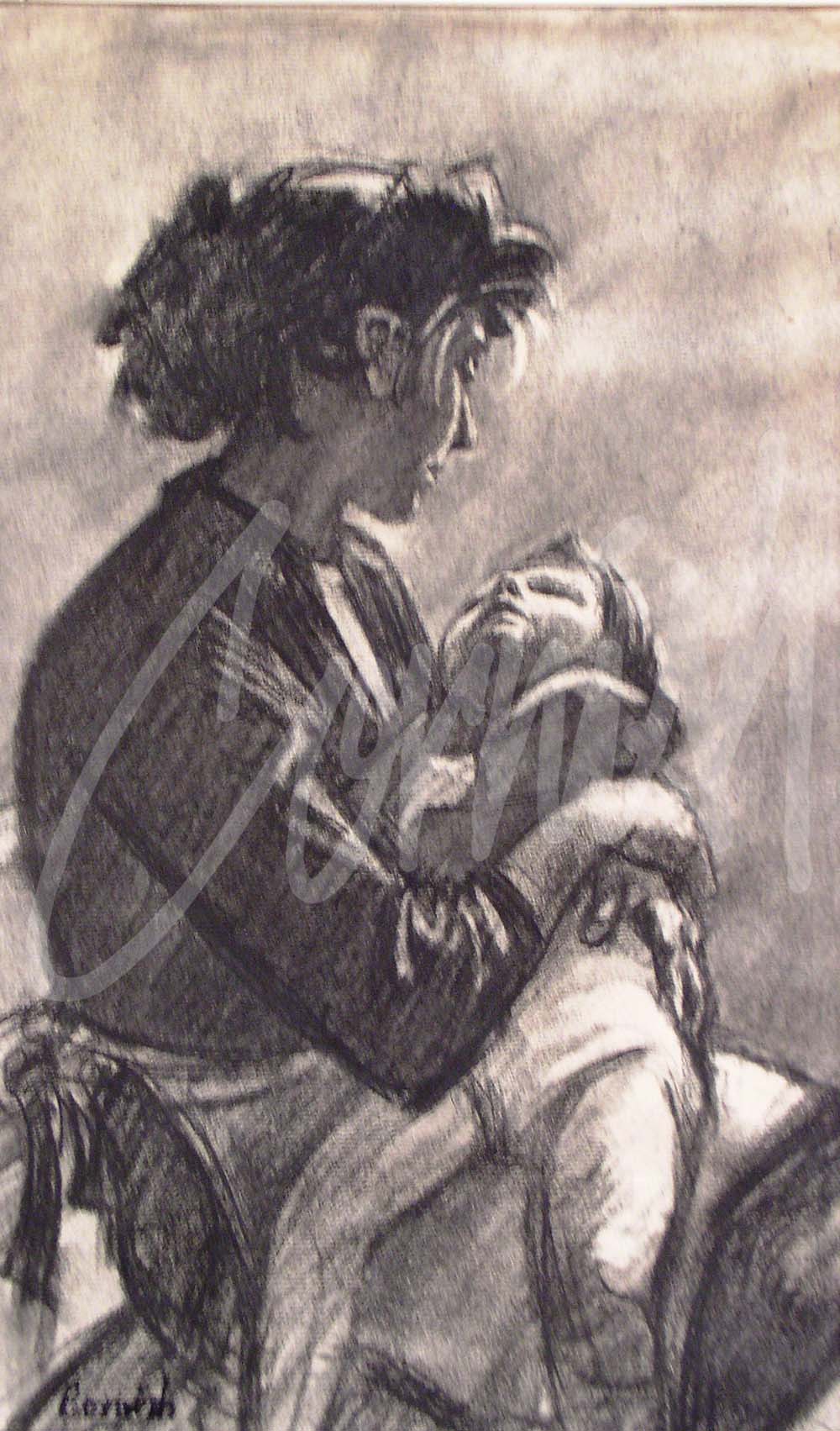 After marrying Sarah in 1946, and living first in rented rooms, the couple moved to their own house on nearby Catherine Street in which Cornish's grandmother had once lived. In 1953 they returned to Bishops Close Street, to a Colliery house that was better equipped and more suited to family life after the arrival of their children, Ann and John. Here Cornish recorded the everyday life of his family in hundreds of deeply personal sketches.
The drawings provide a remarkable record of the children growing up from childhood to later adolescence. Cornish observed all aspects of domestic life, the children doing their homework, drying their hair, or watching television. Moments snatched to the sound of 'hold it there' or 'don't move.' John often commented that they didn't have many childhood photographs but he and Ann were often featured in drawings in the household setting.
Sarah would also be asked to hold a position in many different domestic settings such as knitting, peeling vegetables or darning socks, but rarely relaxing. Occasionally the domestic settings incurred intrusions from television film crews, reporters and prominent personalities who enjoyed visiting to engage Cornish in conversation and recording.
Outside, the street was also a busy thoroughfare as well as an adventure playground for the children playing on the slag heap or railway embankment.
The street was also a busy through-route for people walking to and from the factories at Low Spennymoor, and Dean and Chapter Colliery at Ferryhill via the bridge under the railway line at the end of the street.
The family remained in Bishops Close Street until 1967. The mines were closing, and more space was needed both for the growing family and for Cornish's development as a professional artist. The move was made to Whitworth Terrace.
Cornish is noted for his depiction of that period in his life from the 1930s until the latter part of the 20th century. His scenes of life typical in communities throughout County Durham and other industrial areas of the country resonate with other people who lived through similar experiences, and thus feel deepening and strengthening emotional attachments to his work. Alongside this preservation of community, his family portraits stand the test of time and remain both tender and timeless.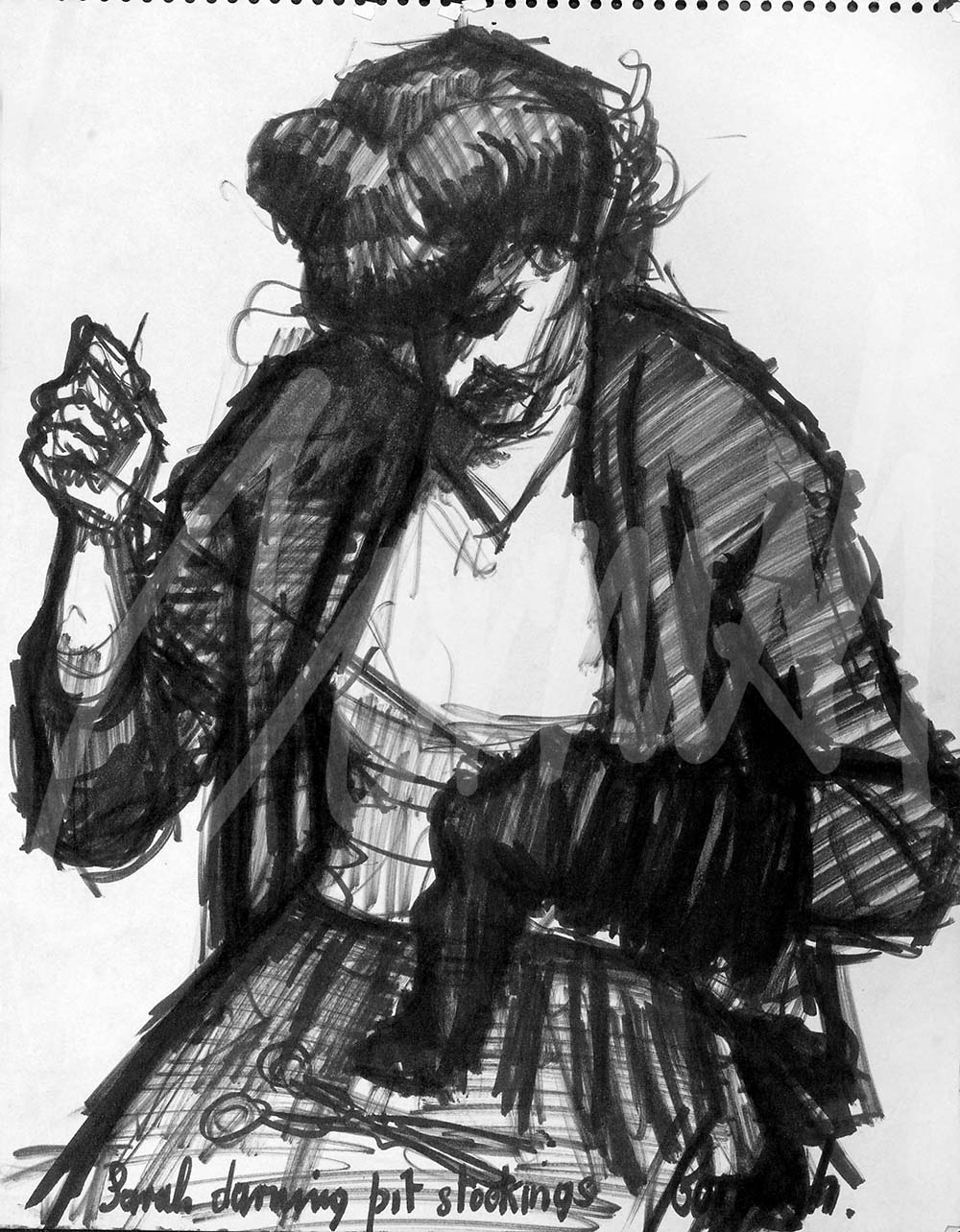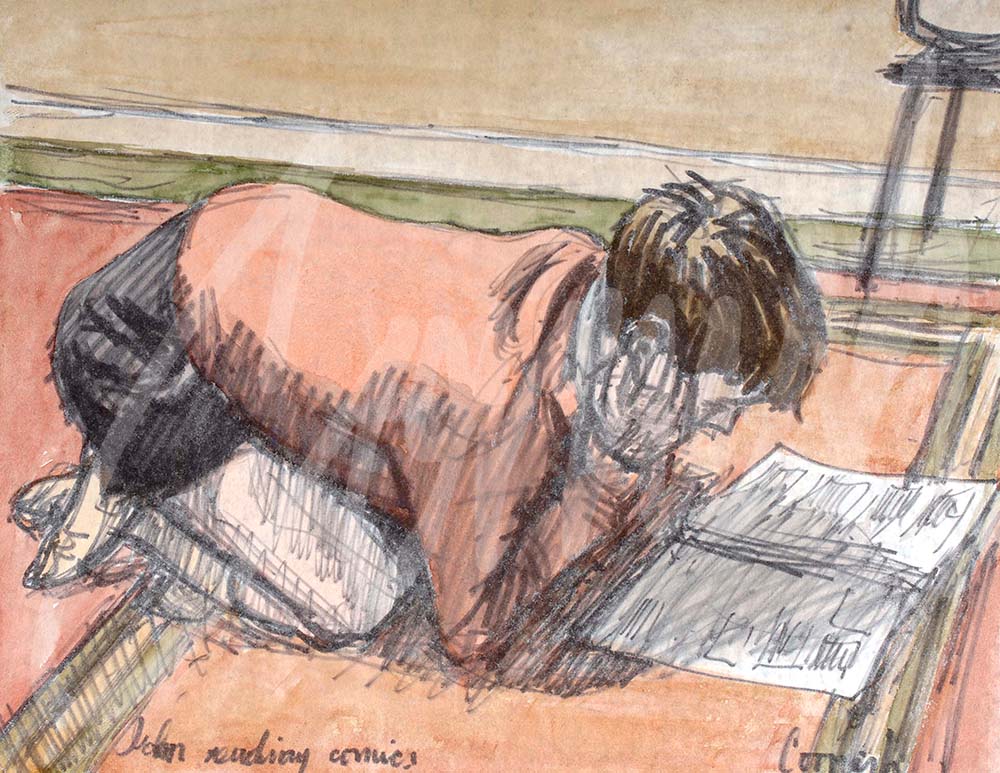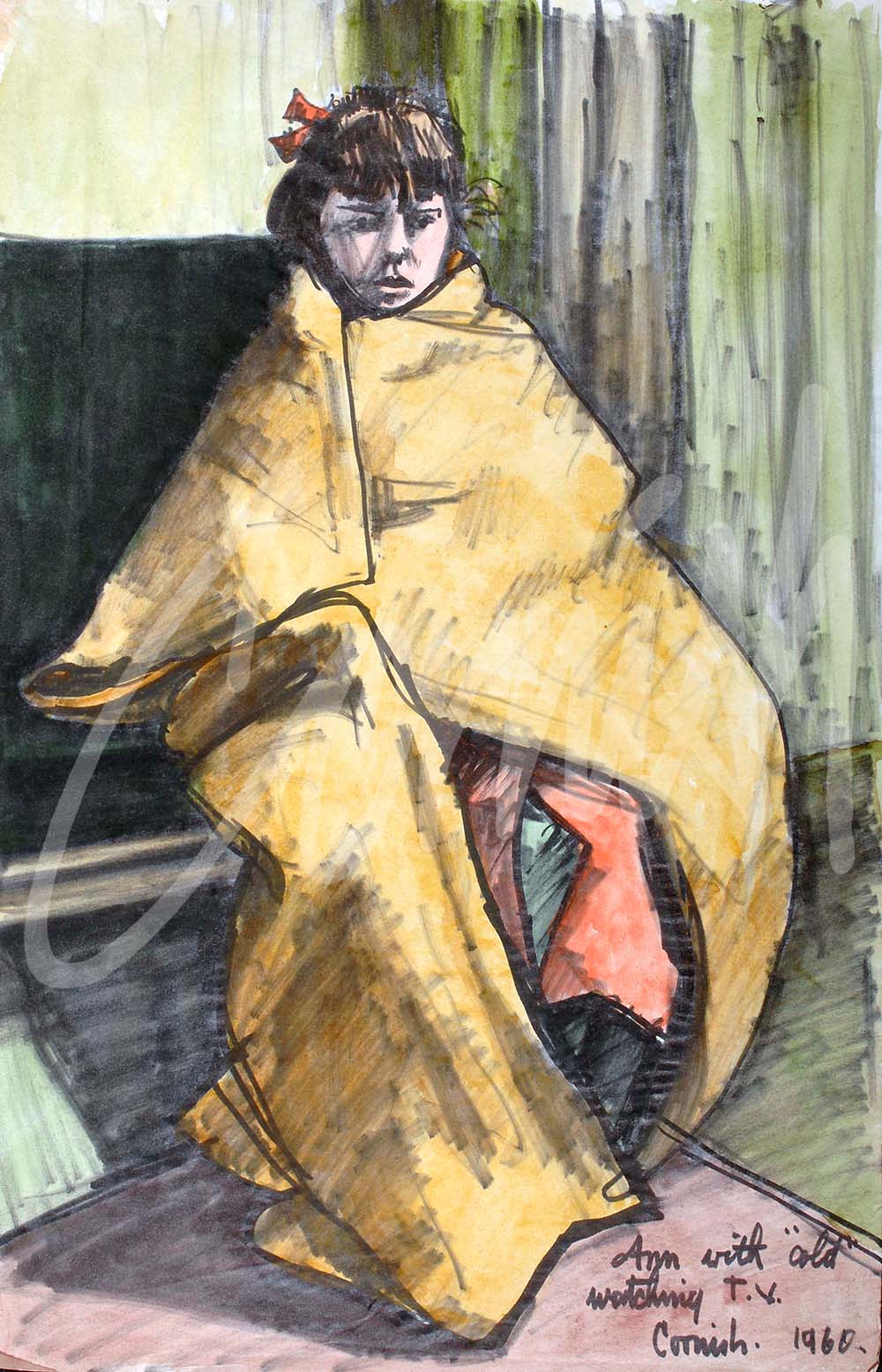 Parents: Jack and Florence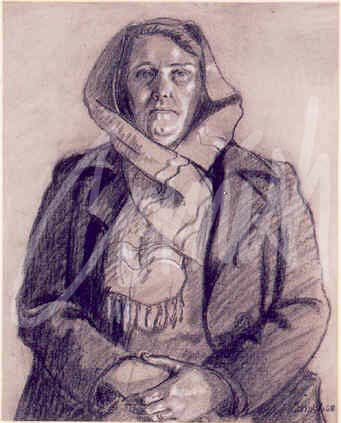 Norman Cornish was born in Oxford Street on the 18th of November 1919 and moved later to Bishops Close Street, adjacent to the gasworks, ironworks and railway embankment at the end of the street. Cornish shared the stone- terraced house with his parents Jack and Florence along with his younger brothers Tom, Jack, Jim, Billy, Bob and sister Ella.
The Times newspaper referred to Spennymoor as a place without a future, immersed in despair, desperation and futility. Housing conditions were primitive, no bathroom, gas lighting, and an outdoor earth closet. Epidemics of diphtheria, smallpox and scarlet fever were rife amongst the children.
In his autobiography 'A Slice of Life,' Cornish recalls that he only ever saw one book in his childhood home. Cornish's father Jack was unemployed for some time during the Depression but eventually gained employment at Dean and Chapter Colliery. One of his father's friends tried to persuade his father to allow Cornish to continue his education, but at the age of 14 he reluctantly took his young son to his colliery to get him 'set on.' He later started work on Boxing Day 1933, after walking three miles to the pit in the snow.
Florrie would always be busy seeing to the six boys and daughter Ella. Making clothes, ensuring meals were available and a plentiful supply of hot water for washing. The daily commitment to keep the family together and maintain some dignity must have been exhausting.
Cornish eventually gained permission to join the Sketching Club at The Spennymoor Settlement which he later described as, 'like crawling into a warm woolly sock after the pit'.
As his interest and skill in drawing developed, via the 'Sketching Club' at the Spennymoor Settlement, the advice from Bill Farrell to draw and paint what he knew became more significant and in his own words: ' Most of the members were steeped in landscape tradition but I'd rather draw things I saw in my house, like my mother preparing a meal or my father washing after coming back from the pit'.
Despite the harsh conditions he was later able to acquire a deep knowledge, of not only art history, but also literature and music. Cornish made the most of opportunities denied in his early years to become 'well read' and he could quote with confidence from Dickens and Shakespeare as well as enjoying his love of Classical Music and Opera.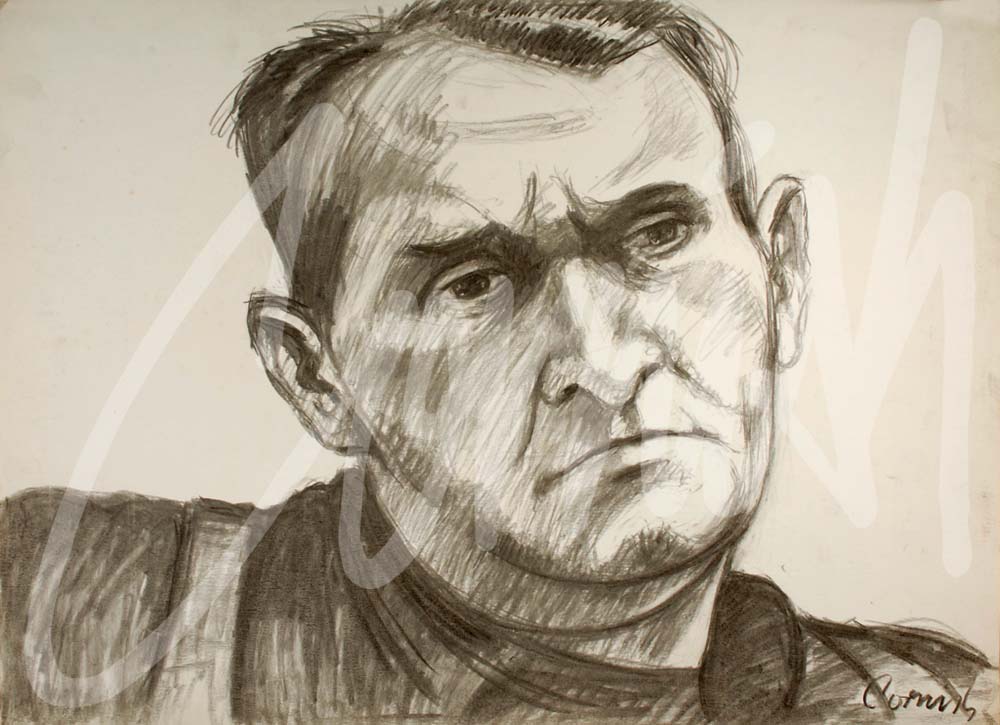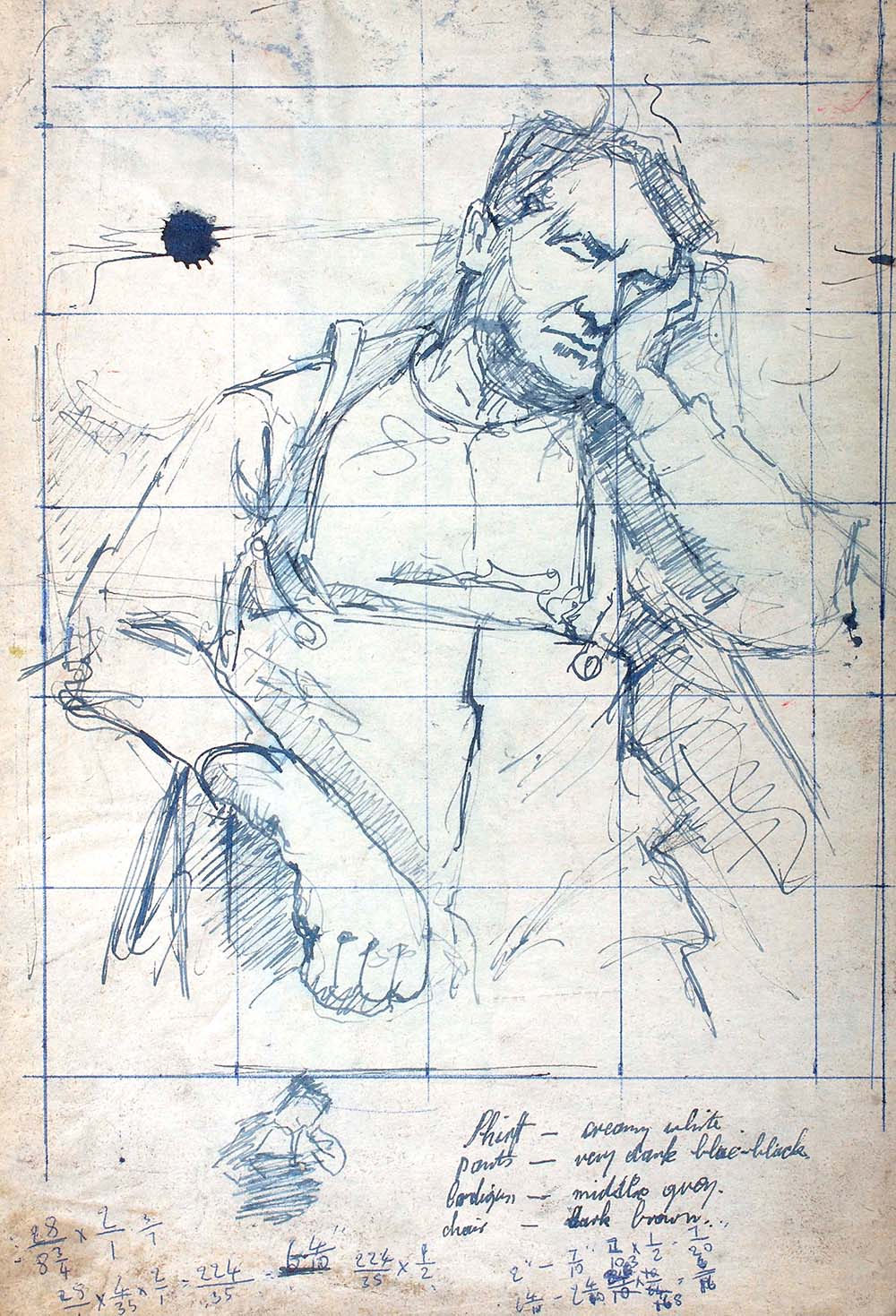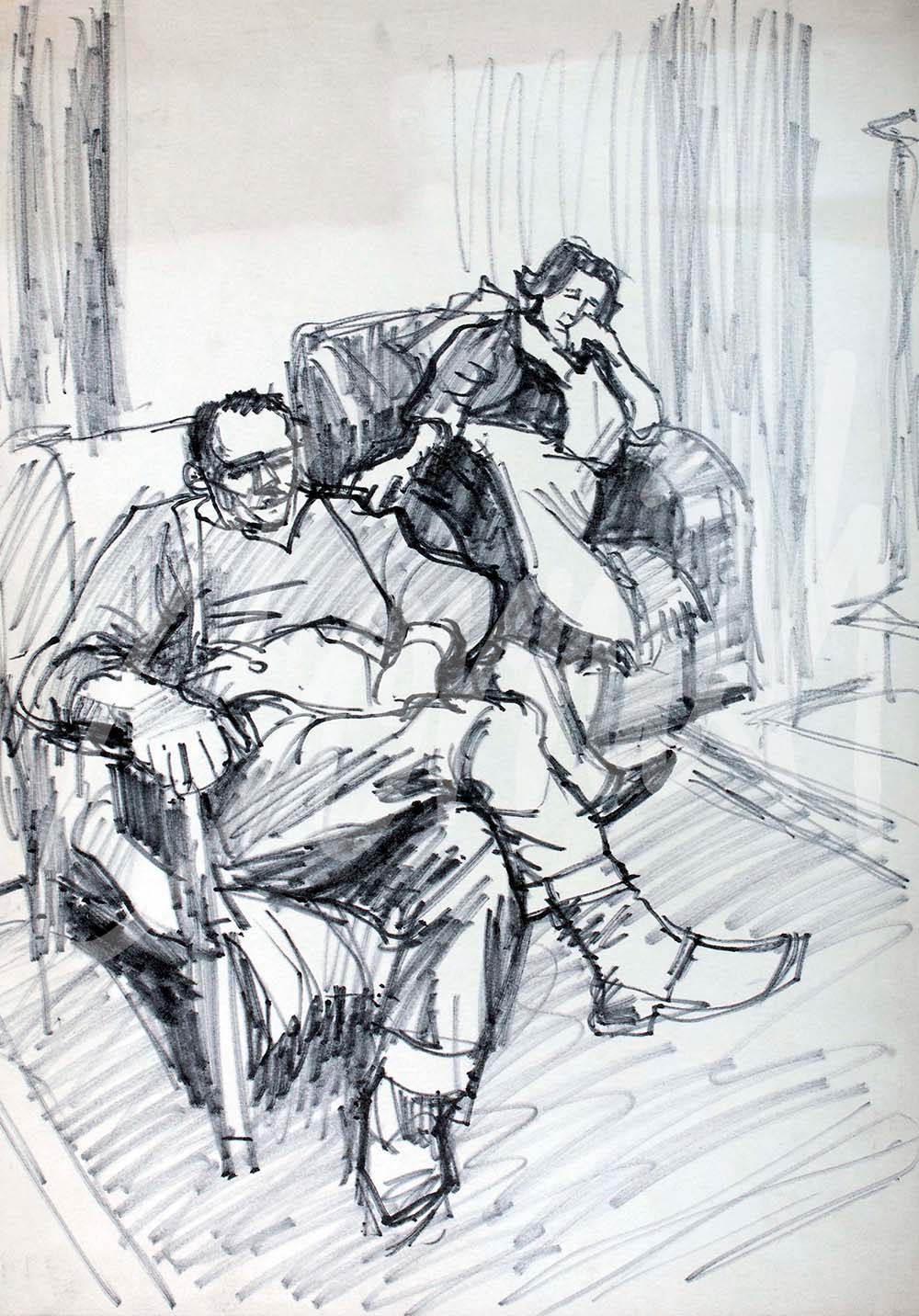 The Spennymoor Settlement Blue Plaque.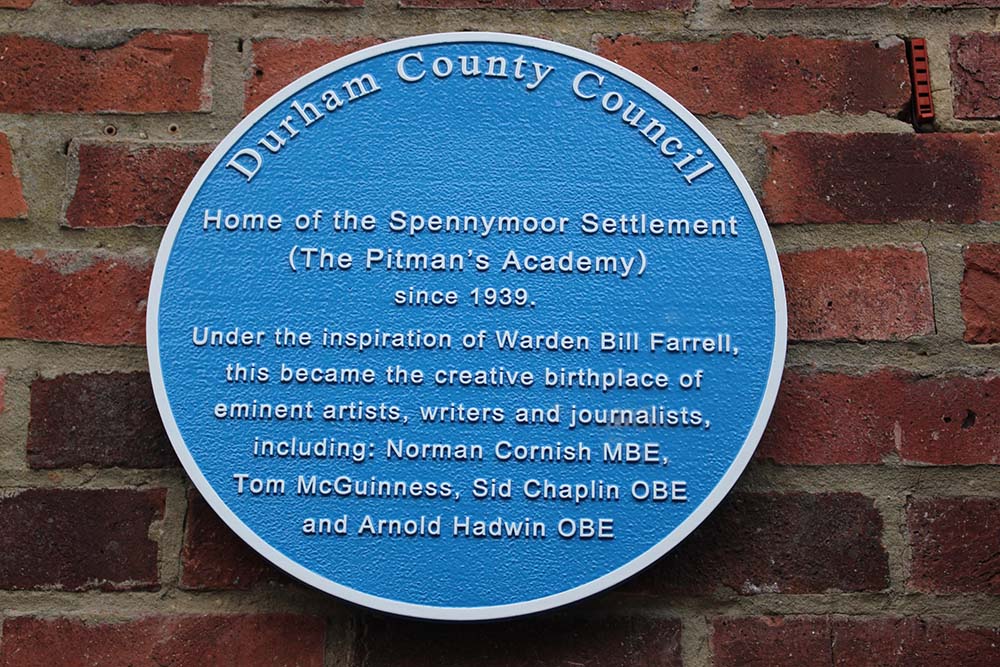 The Spennymoor Settlement was established in 1930 with funds from the Pilgrim Trust and it became a focal point in the Spennymoor community. It was a time of depression and unemployment was rife. The future looked grim, but under the inspired leadership of W.G. (Bill) Farell, accompanied by his wife Betty, it became a cradle of creativity for local people that enabled them to express themselves in visual arts, performing arts and crafts.
On Saturday September 18th a long overdue Blue Plaque was unveiled on the wall of the Everyman Theatre by Lillian Whitehead the oldest member of the Settlement, aged 100 years. The Chair of the Settlement Pauline Storey, Louise Defty who is Chair of the Spennymoor Youth Theatre Group and Malcolm Marsden the Treasurer, also addressed the large gathering of invited guests. The theatre was the venue for the ceremony and celebration to mark the achievements of this very special community organisation and all of the people who have been involved from the beginning.
The Settlement and its activities are historically important for the talent nurtured and the mutual support provided during challenging times. Not all of the names of previous members could be included on the plaque, but four stand out who eventually went on to achieve national and international recognition, and great acclaim.
Norman Cornish MBE, Sid Chaplin OBE, Arnold Hadwin OBE, and Tom McGuinness.
Refreshments were provided for the guests and a special performance was presented by the members of the Spennymoor Youth Theatre Group.
Further information at www.spennymoorsettlement.co.uk
'A Way to the Better' written by Robert McManners and Gillian Wales is available from the Spennymoor Settlement at £12.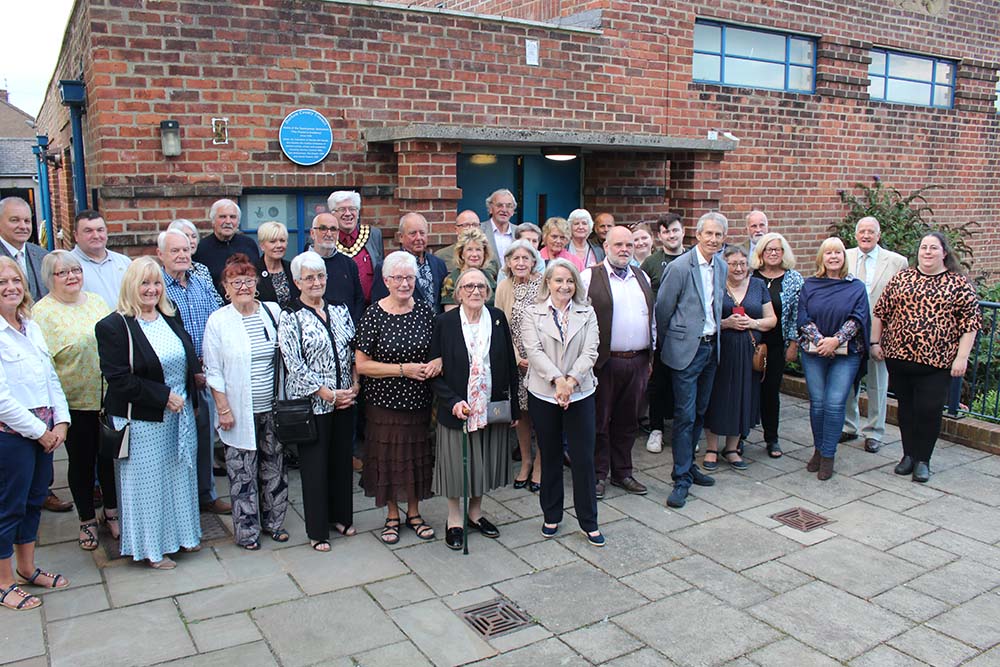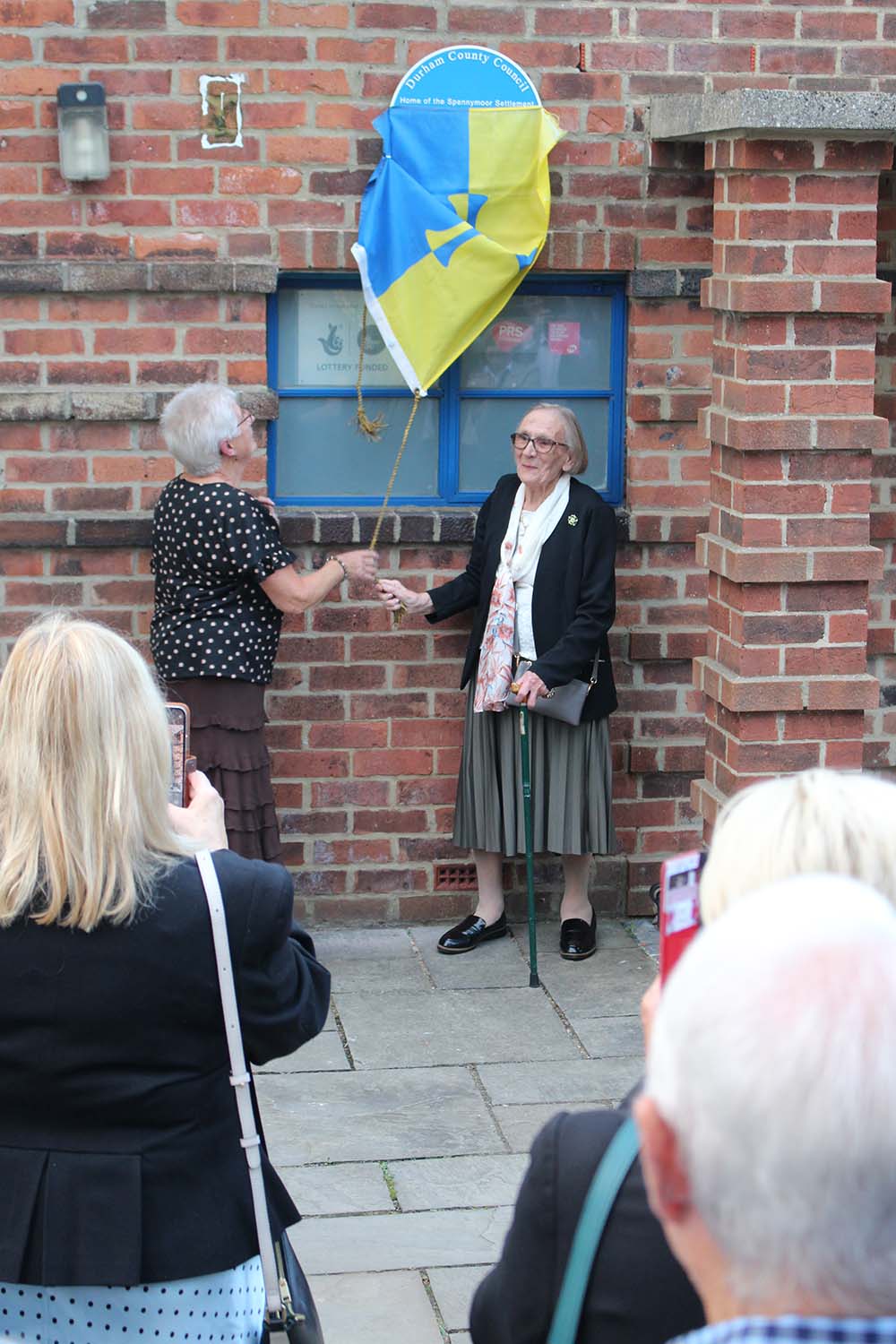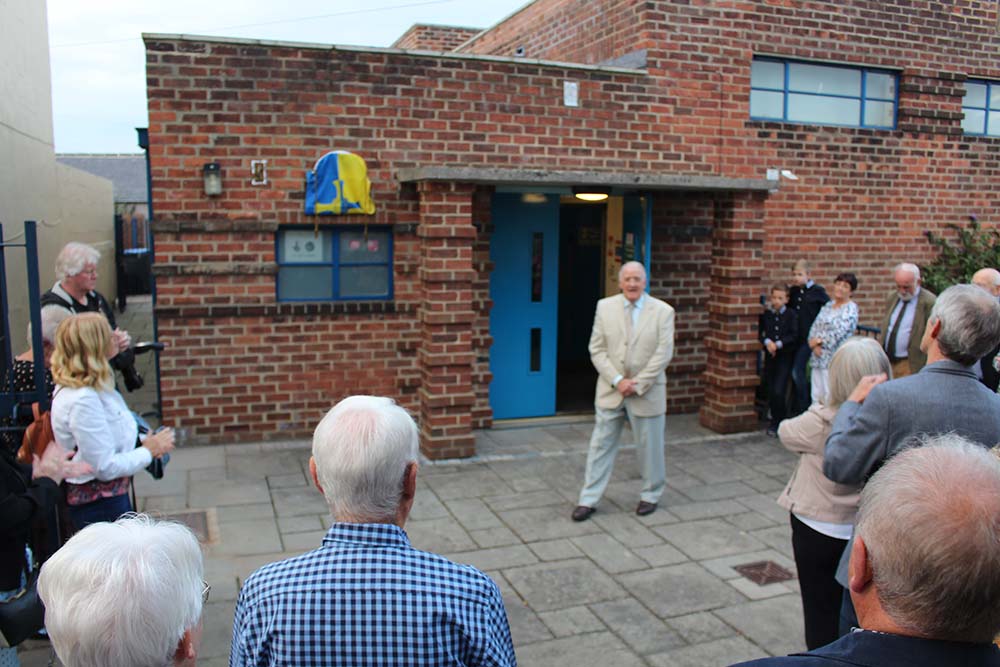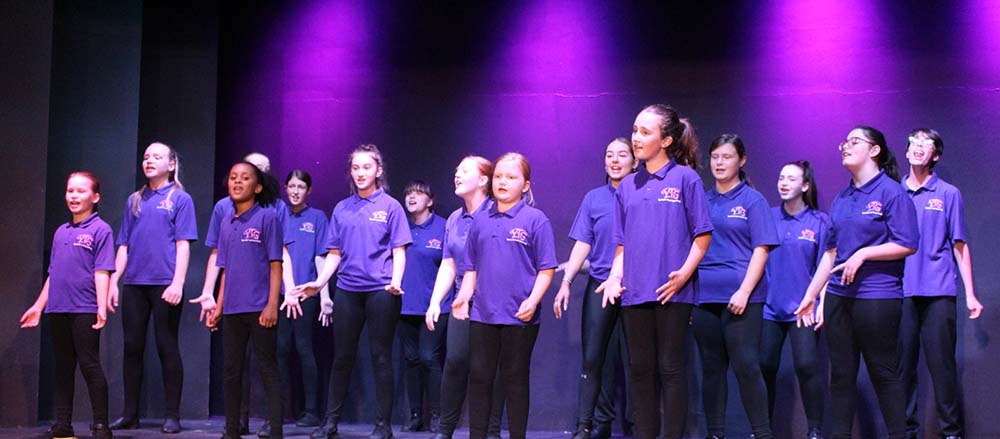 Behind The Scenes – Revealed: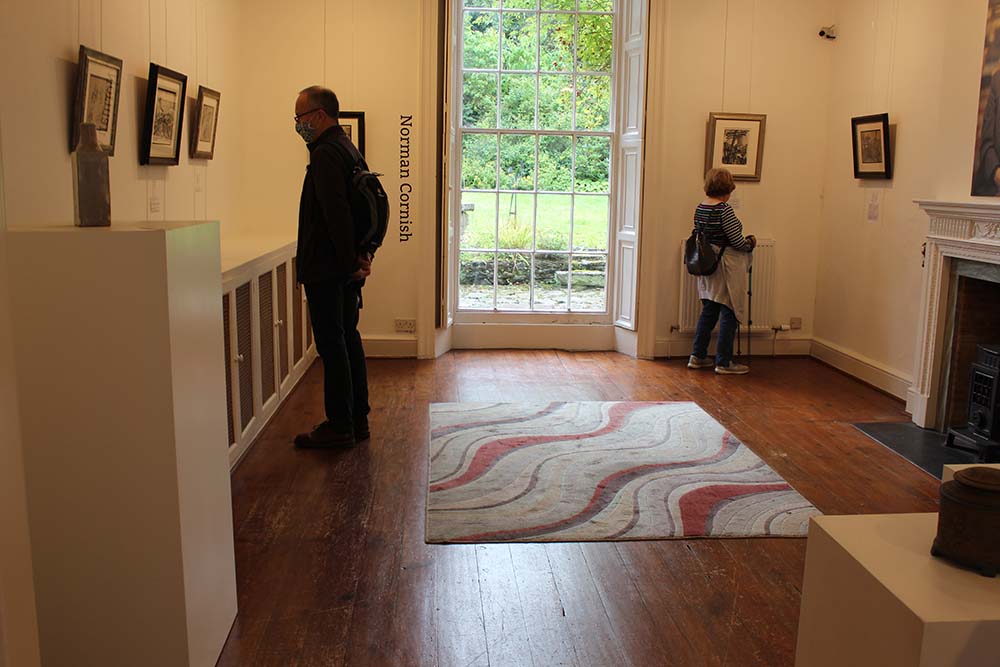 Norman Cornish 'Behind The Scenes – Revealed' opened on Saturday morning at Castlegate House Gallery in Cockermouth for a period of three weeks. This special collection of pictures all feature in the book of the same name published in 2017, and they help to show the creative process used by Norman Cornish including preliminary drawings and completed works.
For those who are unable to travel to Cockermouth in Cumbria, the owners of the gallery, Steve and Christine Swallow, have facilitated a 3D 360 degree tour of the exhibition which you can access by clicking the link below.
https://www.castlegatehouse.co.uk/exhibitions/norman-cornish-behind-the-scenes-revealed/
Whilst this isn't a substitute for an actual personal visit, it does enable a walk around the exhibition, zooming into the works and seeing them hung in a gallery context.
The exhibition runs until Friday 8th October and is open each week until then from Wednesday to Saturday inclusive.
Further details may be found at www.castlegatehouse gallery 01900 822149
A warm welcome awaits from Steve and Christine Swallow.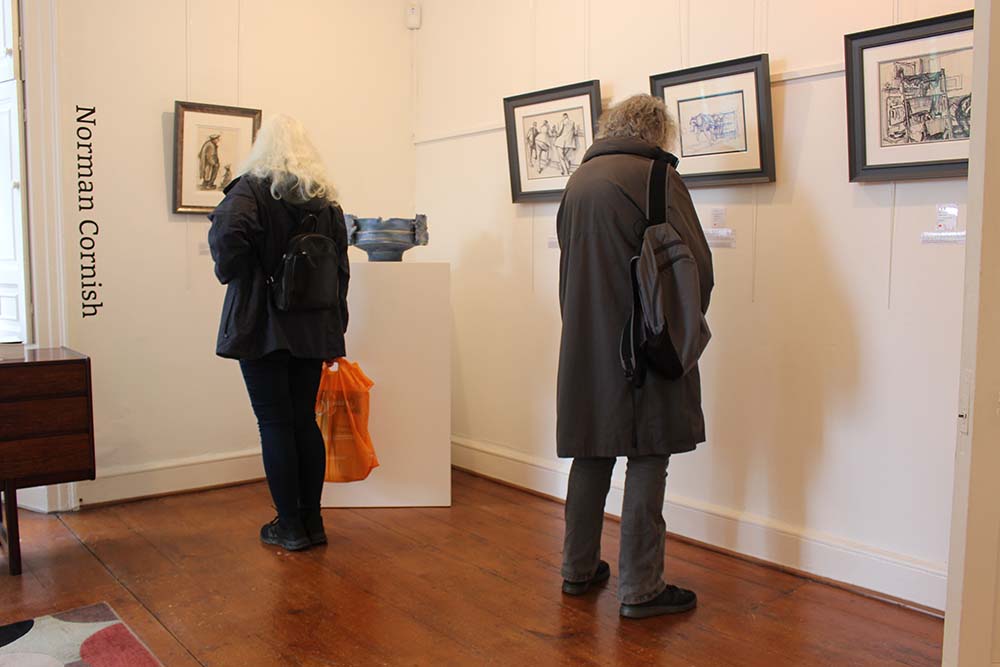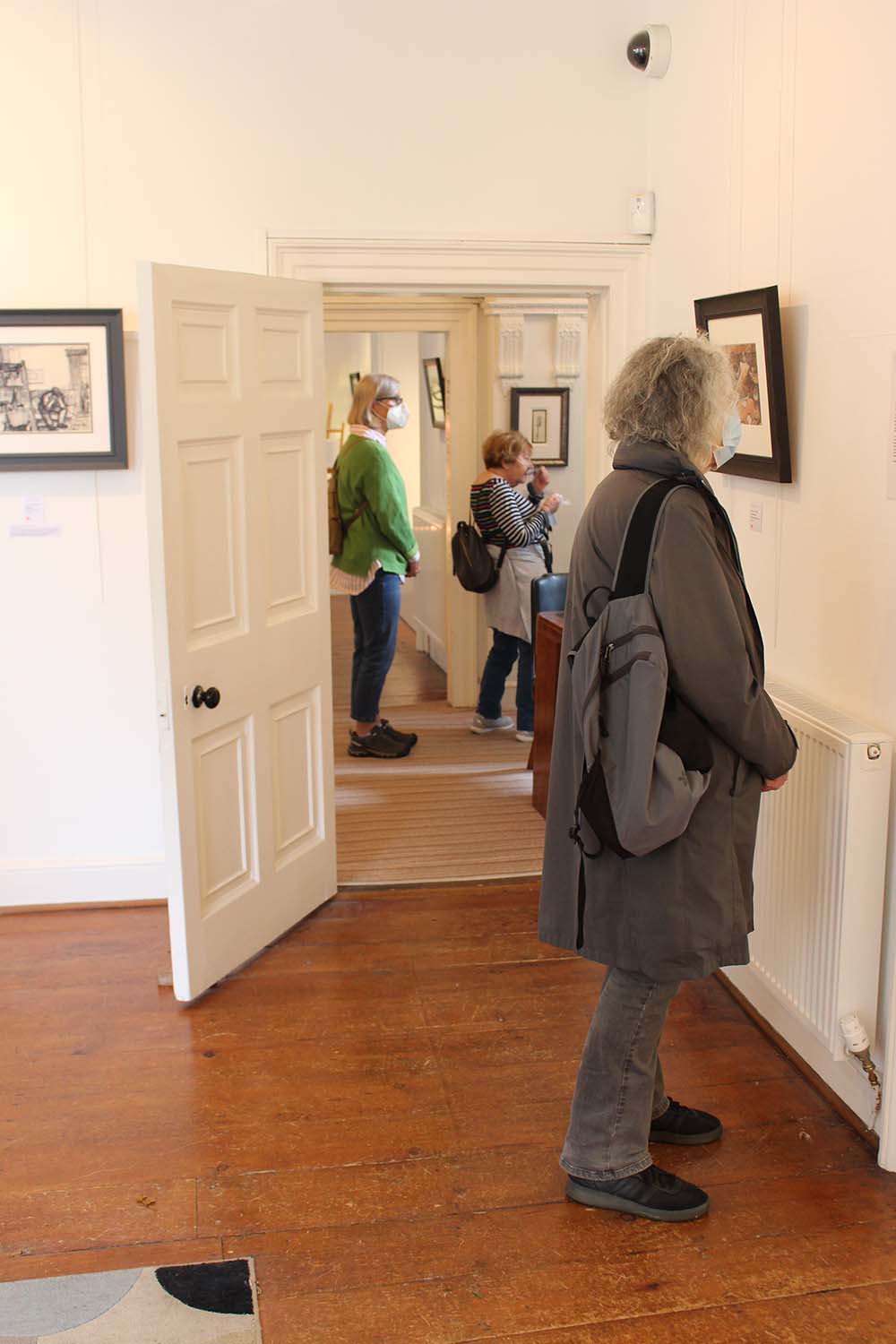 Behind The Scenes: The Norman Cornish Centenary lecture 1919-2019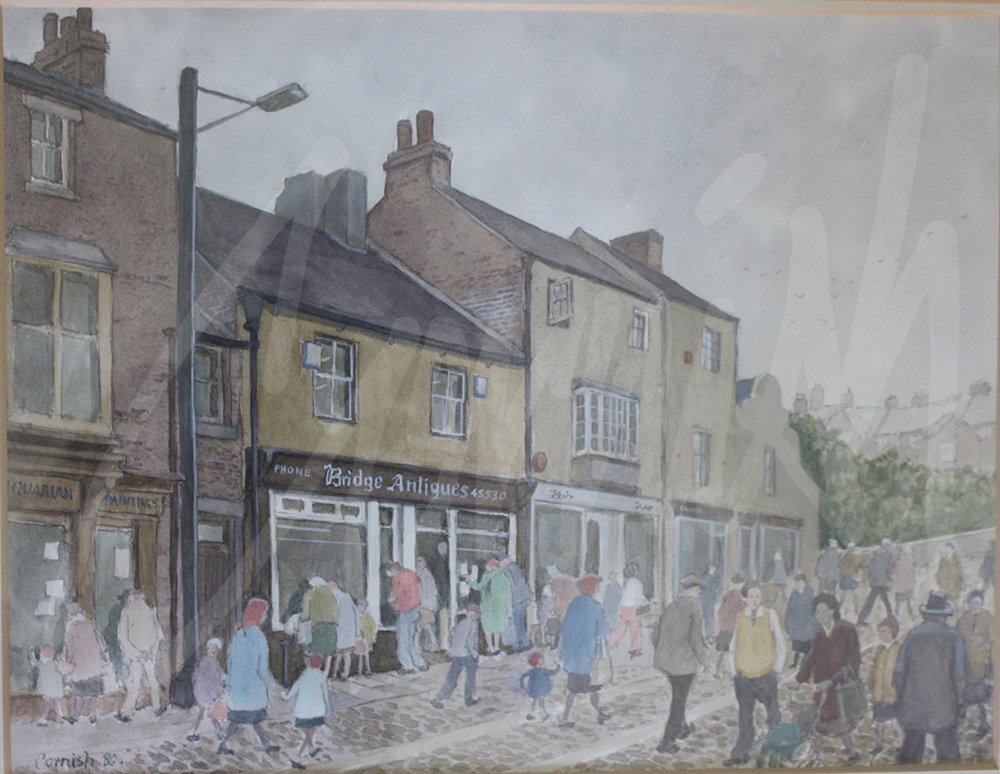 Scarth Hall, Staindrop, County Durham October 19th 7-30pm
An illustrated talk by Norman Cornish's son – in law Mike Thornton
Tickets £ 5 available via: www.scarthall.co.uk or ticketsource.co.uk
Norman Cornish MBE was perhaps the most significant artist to emerge from the North East of England in the 20th Century, and he recorded one of the most important passages in English history. Revealing predominantly unseen works, the talk covers many of the key moments in Cornish's career including commissions such as The Durham Miners' Gala Mural in 1962, Cornish in Paris in 1967 and two commissions for The Port of Tyne Authority in 1982. The talk also includes images of life in his family home from the 50 s and 60s in Spennymoor, which is being recreated at Beamish Museum to open in 2022.
A story of great determination and resilience to overcome adversity and prejudice on his journey to become a professional artist.
Please arrive early. Doors and bar open from 7pm.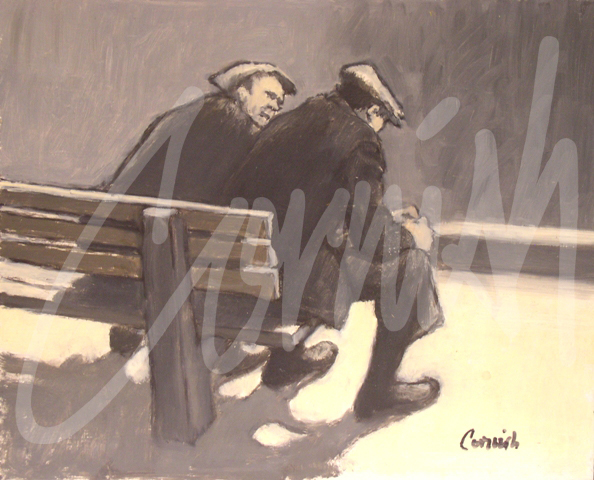 Cornish Centenary
Throughout the centenary year, an interesting range of themed exhibitions is planned in order to commemorate Norman's life and to celebrate his work.
If you would like to find out more click below:
Stay tuned via social media:
---