Latest News
Convicts and Slaves: Symbolism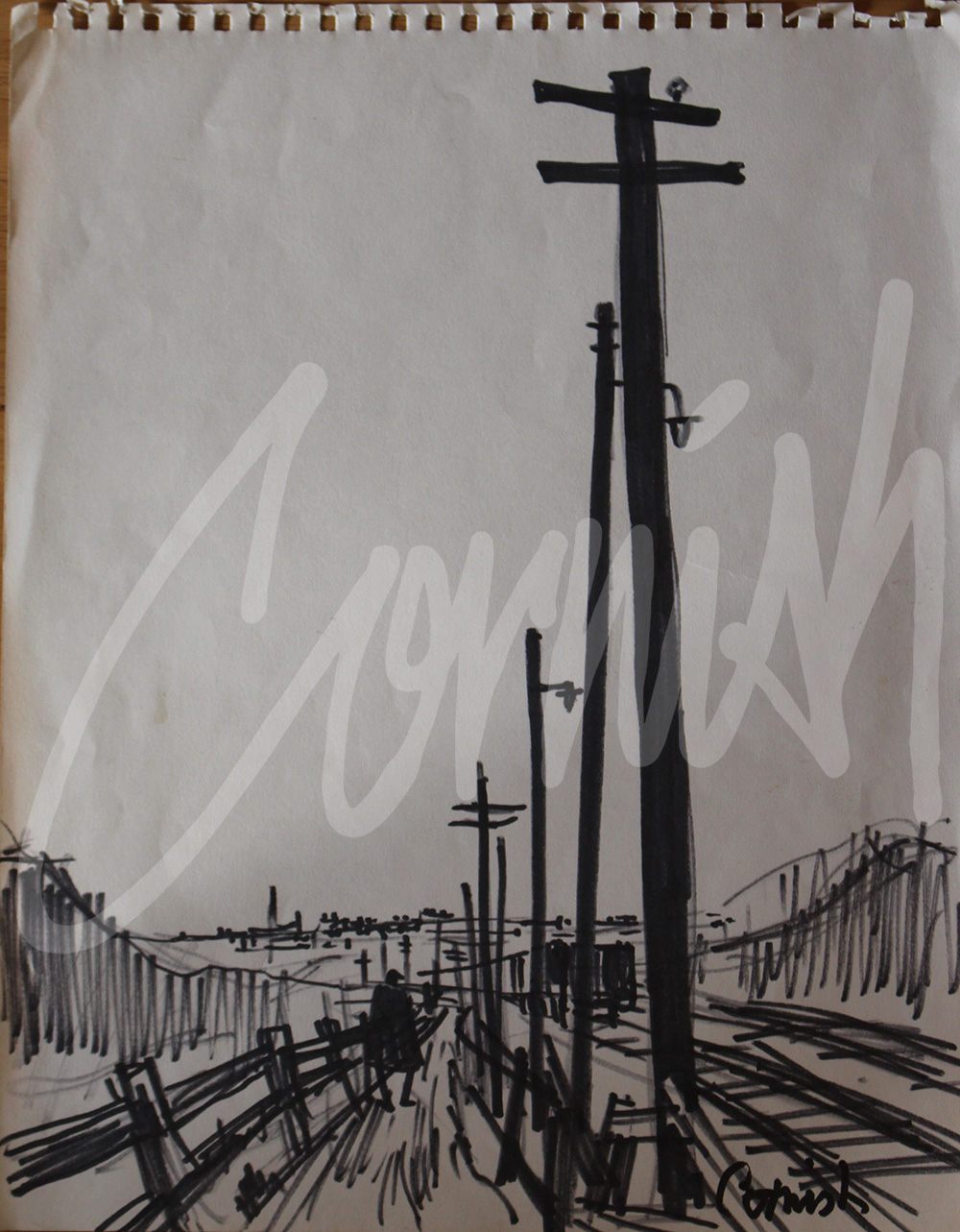 Between 1708 and 1951 over 2,000 men and boys were killed in disasters at coal mines in Durham and Northumberland. Miners and their families throughout the region will have been aware of these tragedies and it is more than likely that the accidents and their consequences must have been traumatic for communities with associated erosion of well-being and increased anxiety.
On a daily basis men and boys would arrive at work not knowing what awaited them working underground, but Cornish was able to provide a simple summary, often developed into pictures which represented conditions underground.
'The dangers of gas, stone falls, the darkness and restricted space, were all to shape these men into industrial gladiators.'
Cornish commented that the men were spoken to like 'convicts' and treated like 'slaves.' An observation from an artist who was a sensitive and deep thinking intellectual.
The journey to and from work along the 'Pit Road' was also a time of personal reflection and it is not surprising that this journey of three miles, and the immediate environment was also to impact upon his thoughts. The iconic images of the Pit Road paintings will be familiar to those who enjoy his work, which evokes strong memories of past generations who shared these experiences.
'I have always been obsessed with shapes, or at least shapes which can be symbolic of things beyond themselves. A telegraph pole can be thought of as a totem pole to man's technology.'
'All these poles thrusting up at the side of the road- they're like a series of crosses and sometimes I look at them as I walk along and they're not telegraph poles anymore- they are crucifixes and on every one of them there's a miner hanging crucified.'
For over a thousand years artists around the world have used symbolism to convey a hidden or underlying meaning in their work. A crucifixion has appeared in art and popular culture in many forms including works by Rembrandt, Salvador Dali and Barbara Hepworth. Other examples have occurred in classical music, television, film and in the 1970 rock opera 'Jesus Christ Superstar' which ends with Jesus' crucifixion.
The version by Cornish was clearly inspired by his perception of his circumstances and utter frustration as he quickly transferred his thoughts to a sheet of paper ripped from 'The Radio Times' November 24th 1960.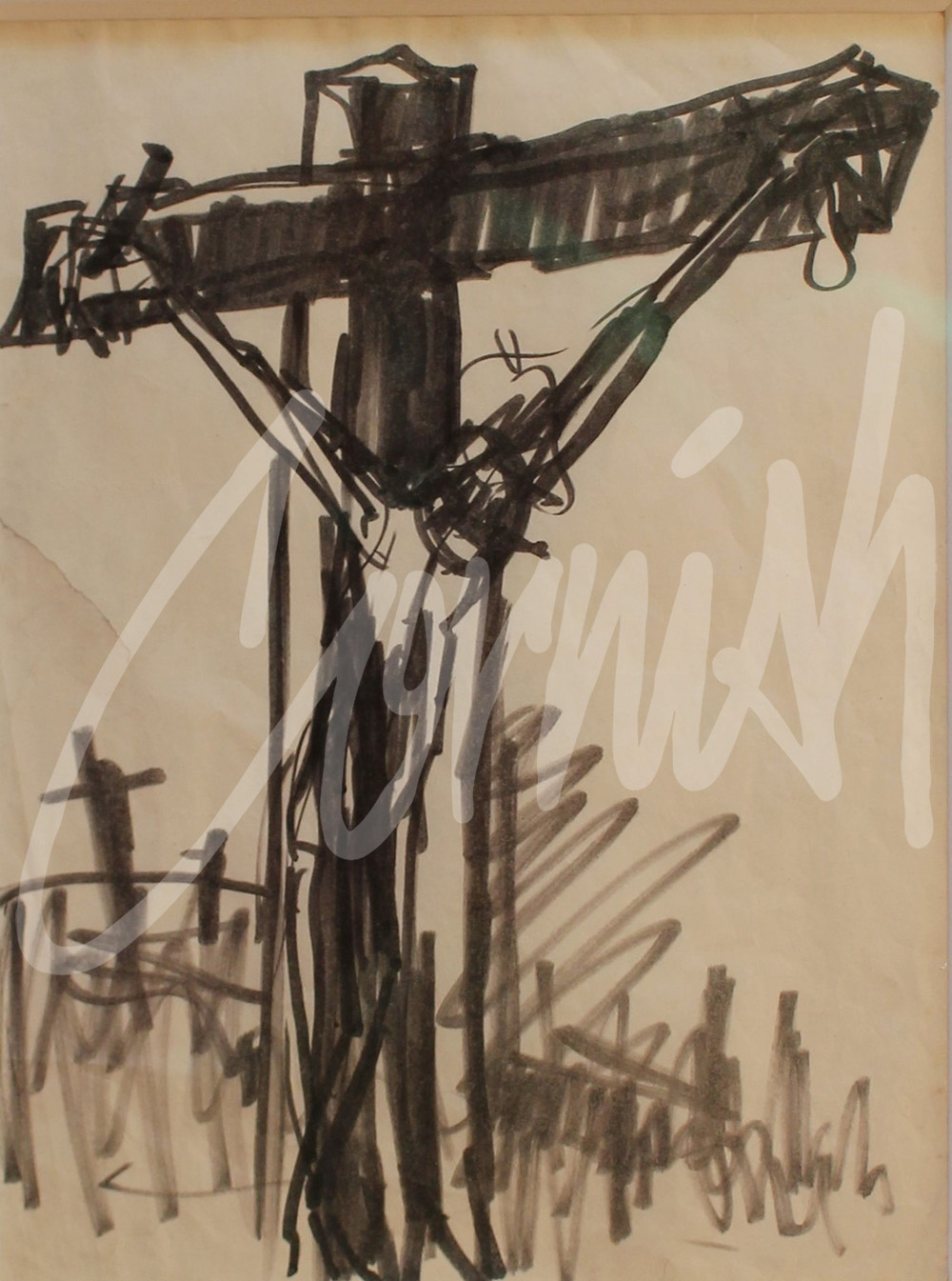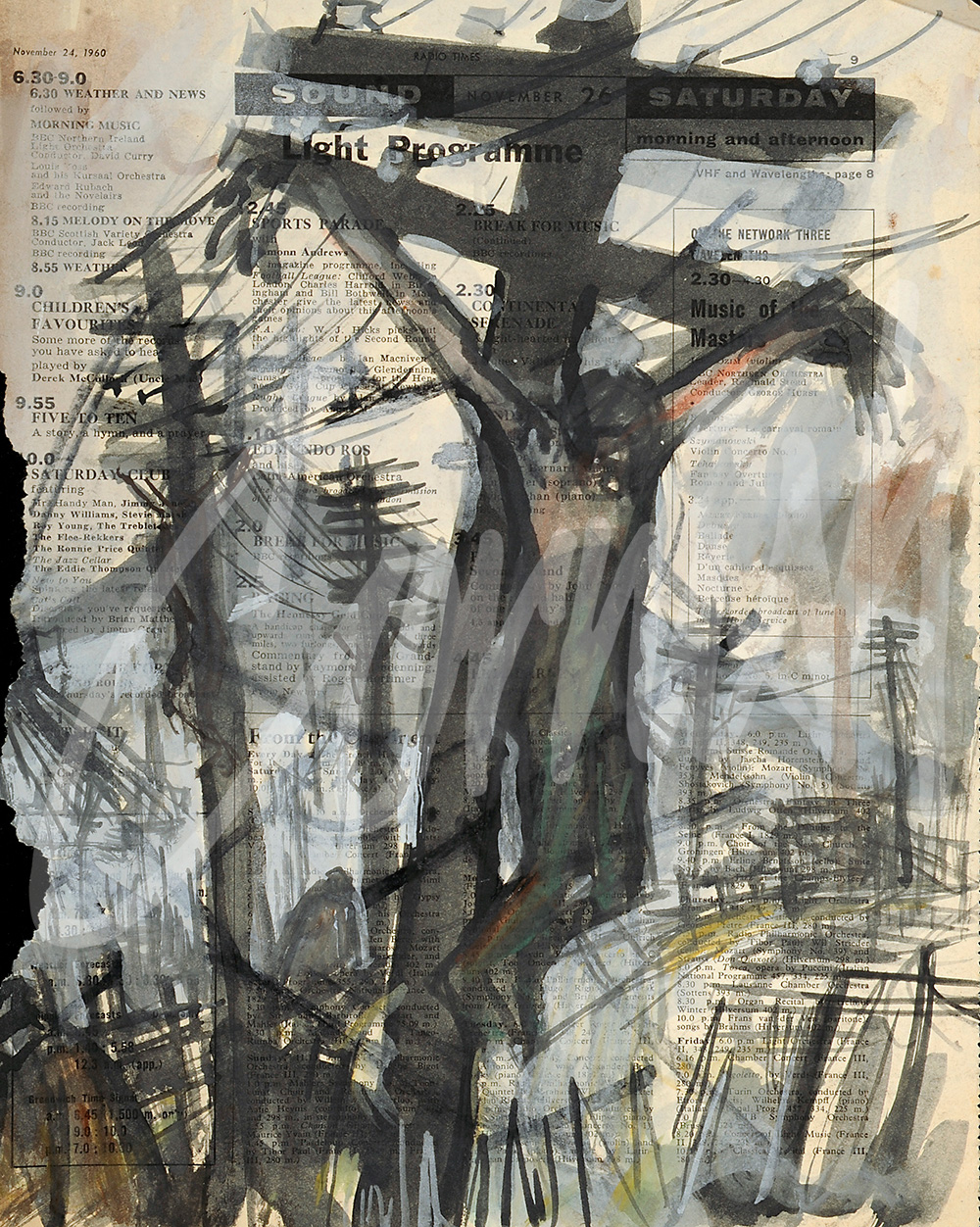 The Art of Drawing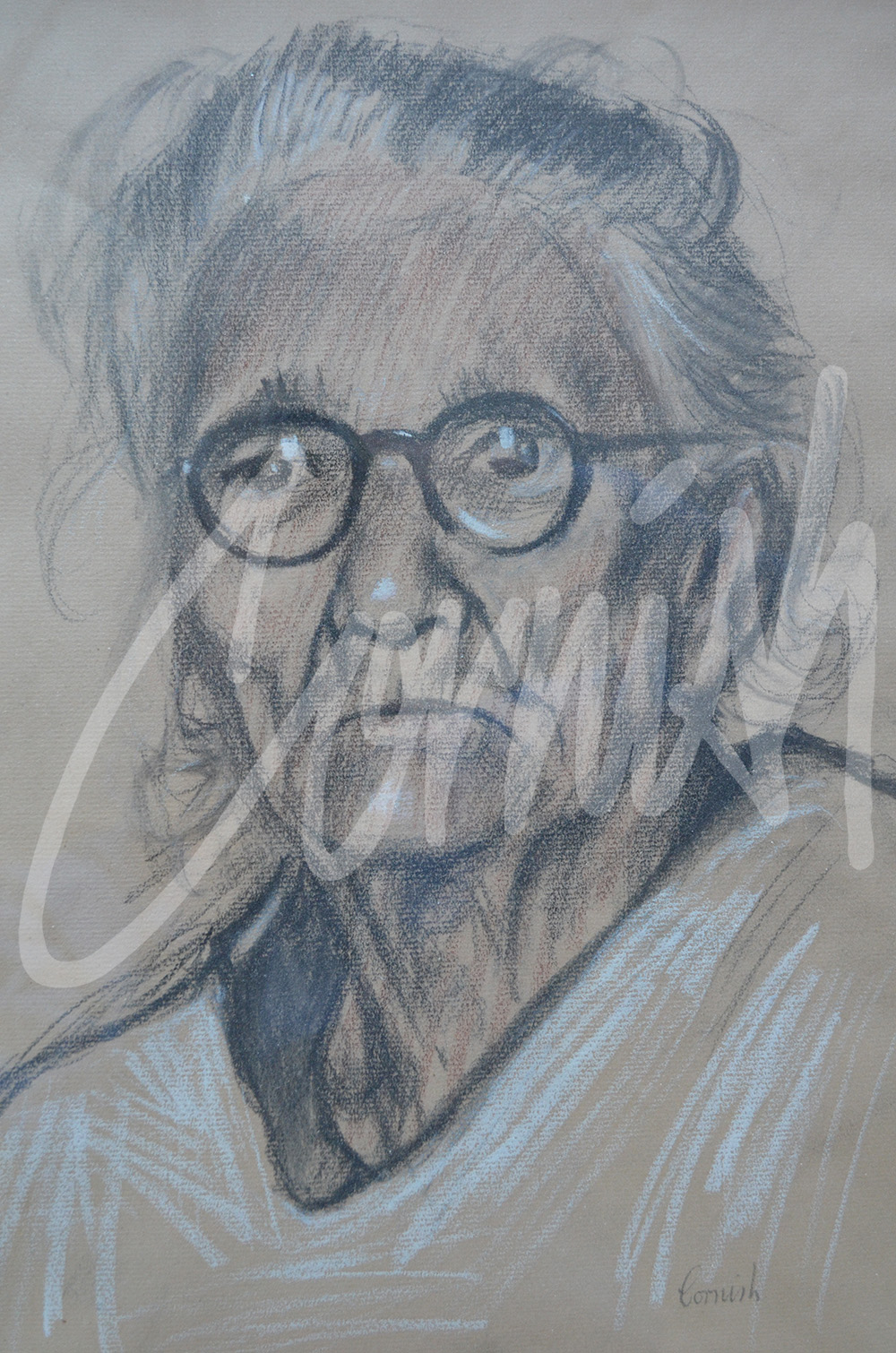 The ability of an artist to sketch and draw with speed and accuracy, to capture a moment in time, is fundamental towards future success and forms the basis upon which all else follows.
Cornish joined the Spennymoor Settlement Sketching Club shortly after his 15th birthday in 1934. He had previously been 'turned away' because he was too young. Annual exhibitions at the Settlement were a notable feature and in his 1936-37 report Bill Farrell noted that 'the Settlement exhibitions are being considered of some importance in the art world and being visited by people from all over the British Isles'. Cornish was singled out for particular note in 1939: 'Some new members have joined all of whom show promise, but one young man in particular has shown a distinct talent for portraiture in oils, We expect much from him and only regret our inability to send him to one of the larger Schools of Art. A talent will not be wasted but it will take longer to come to fruition. Norman Cornish has painted portraits of his father and mother and of his grandmother, a fine old Durham woman with a characterful face which, if painted by a Rembrandt or Frans Hals would tell the story of the Durham Miners wives for all the world to see.'
This remarkable portrait of his grandmother was drawn in charcoal and chalk when he was only in his late teens. This period of his life and career was particularly significant in the development of his sketches and carefully observed drawings although he was limited in his choice of medium. Eventually his favourite medium became the Flo-master pen, a forerunner of the modern fibre-tipped pen. However, he was unable to acquire a Flo-master pen until he received a gift from Ted Harrison in 1951 at a conference at Wallington Hall in Northumberland where they were both guest tutors. The pen could be re-filled and nibs inter-changed as required. The width of the strokes and intensity of the ink could be controlled by applying pressure, or a light touch. Accuracy was important as the indelible ink dried on the surface of the paper within two seconds. Tiny black dots are sometimes visible on some drawings, as he touched the paper with the pen to stimulate the flow of ink. Cornish's wife, Sarah, adapted his jacket with a 'poacher's pocket', large enough to hold his sketchbook and pen so that wherever he went the sketchbook and pen were always immediately accessible.
There were 37 pubs in the Spennymoor area during Cornish's era and the men who were often his workmates (Marras) became an irresistible subject for him as an artist, but not just any artist. As an underground miner he was not an outsider as, for example, was L S Lowry, a rent collector in Salford. Lowry was an outsider looking in on his subjects while Cornish was accepted in the community he recorded, despite his unusual activity of sketching in the pub. In a world where men could be ostracised if they did not drink, the beer in Cornish's glass gave him the passport to be able to share, observe and record that communal life. Because he could blend in this gave him the opportunity to produce so many character drawings of his subjects in conversation, playing dominoes, darts or occasionally deep in thought.
During a visit by Andrew Festing to examine Cornish's drawings a few years ago the former Head of British Painting (Sothebys 1977-81) and President of The Royal Society of Portrait Painters 2002 -2008 commented :
"The quality of Cornish's drawings is as good as any other artist in history."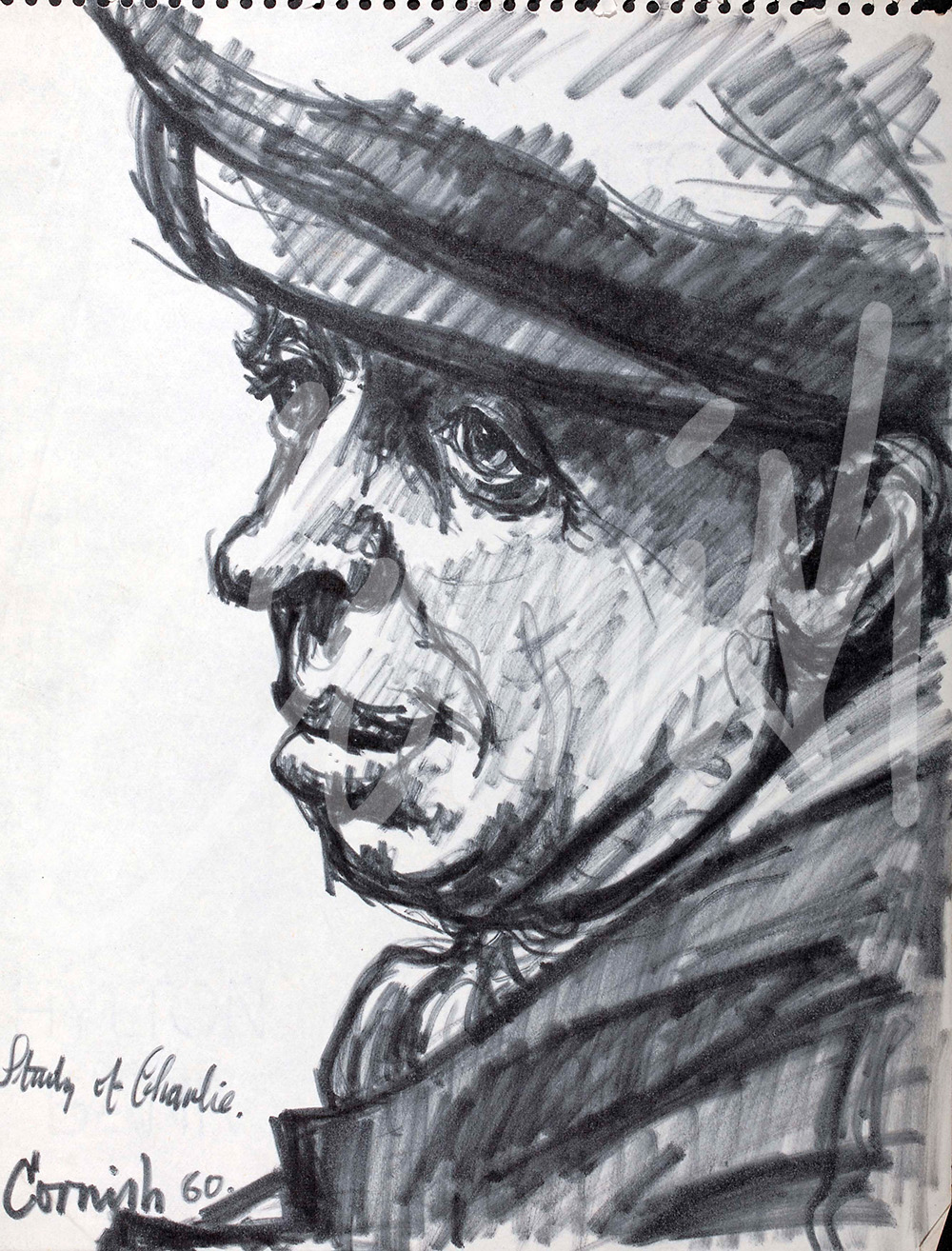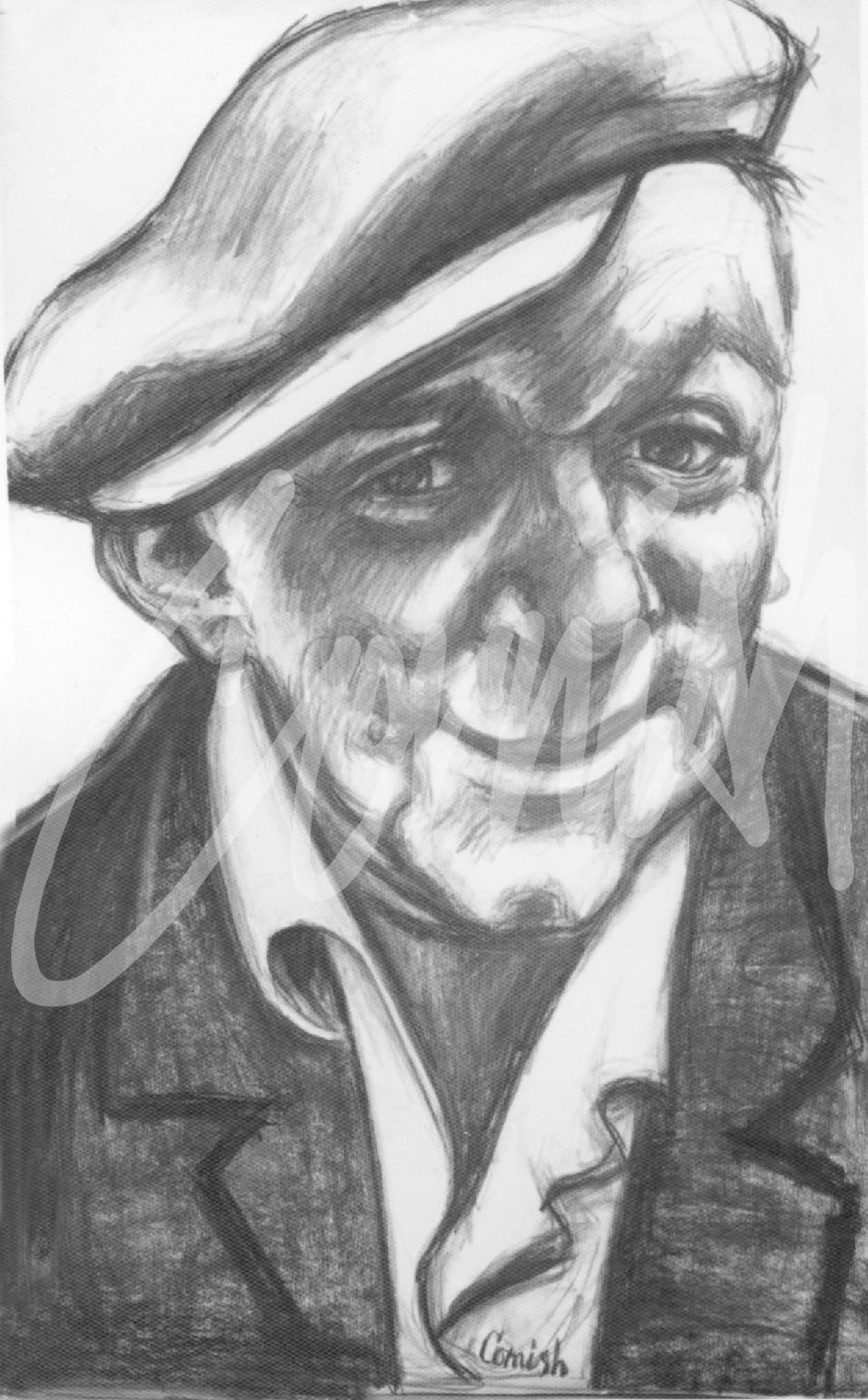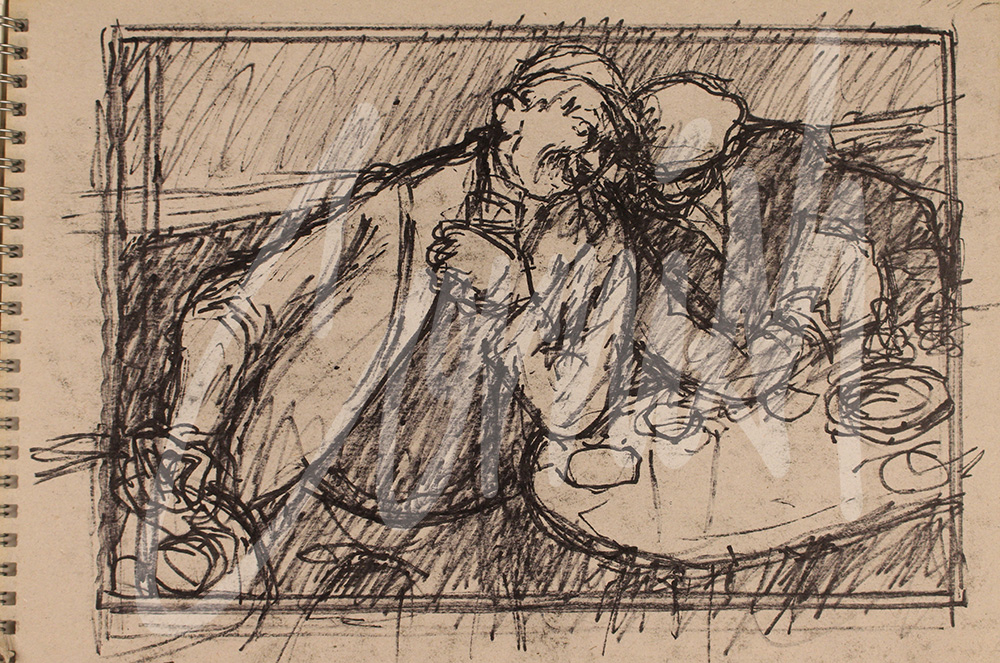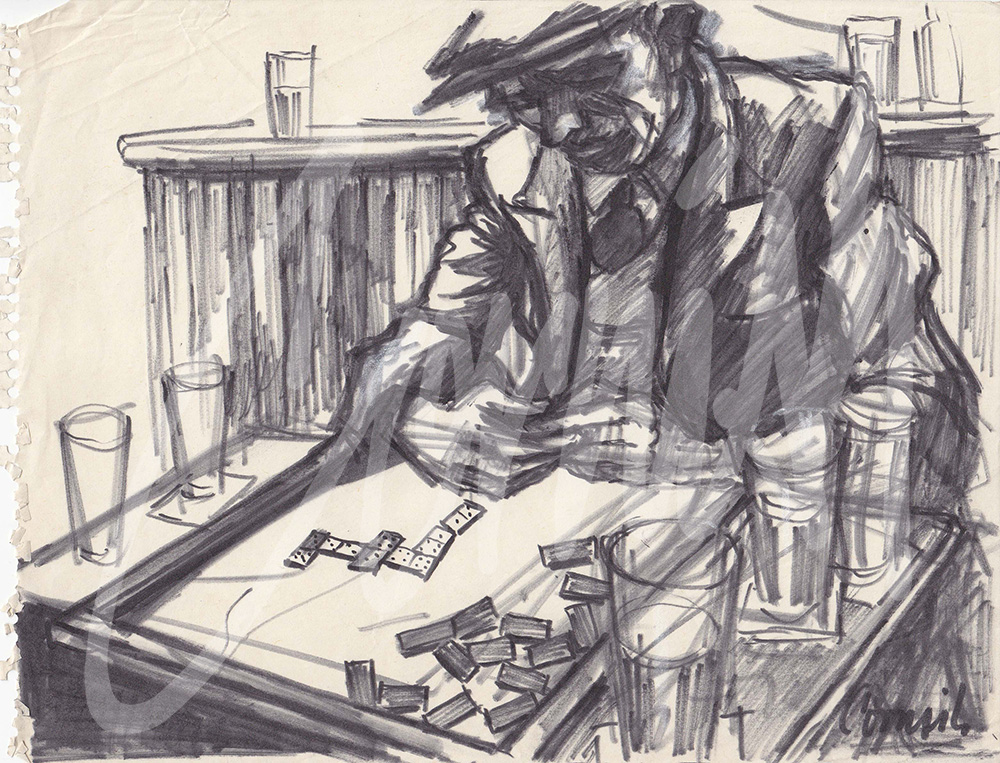 The Adventure Alternative: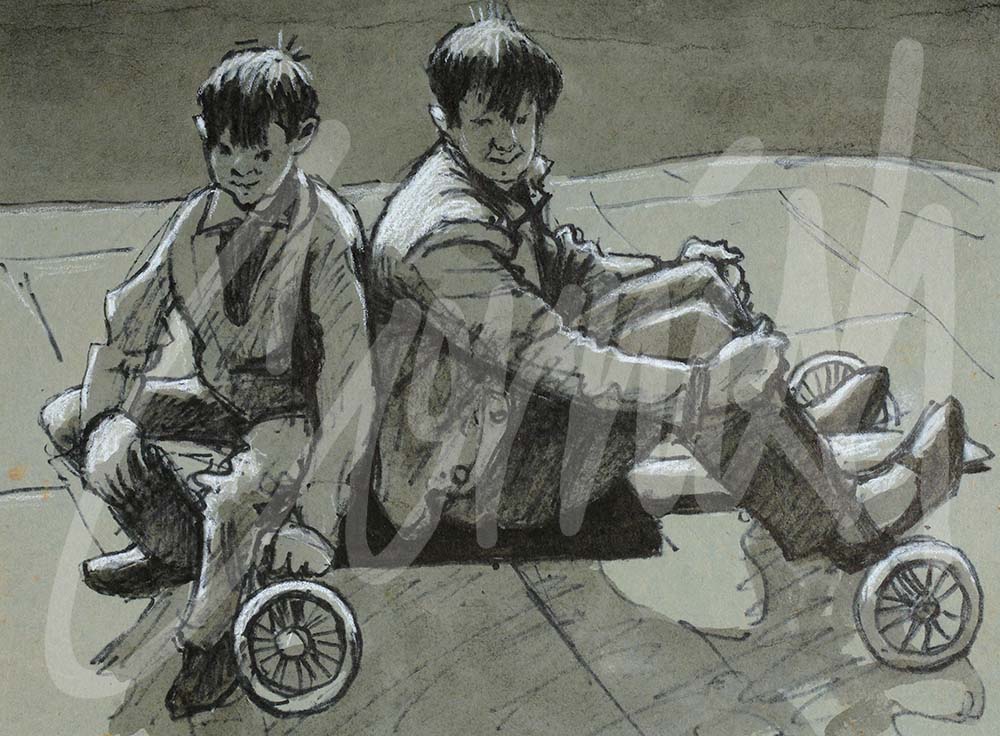 Many people have a basic desire for some form of adventure and excitement in their lives that can be satisfied in different ways. For some it may be the thrill of watching an exciting film or TV drama, or a natural phenomenon such as the recent violent storms. Others seek the thrill of more dangerous activities not knowing the outcome. But thrilling experiences are no longer the preserve of a limited number of participants.
Working underground in coal mines or other industrial environments was a daunting experience for those who had little choice in employment. It was hardly surprising that the Youth Hostels Association had its roots in Northumberland during the 1930s to provide basic accommodation to help young people of limited means to enjoy the country side.
Growing up in the post war era will have indelible memories for this generation, with some common factors such as cold rooms, tin baths and outside toilets. Children 'played out' and residential streets were considered safe places to play unaccompanied. Children were encouraged to be adventurous. Some got dirty climbing trees and lamp posts and grazed knees were common as short trousers were worn. TV was rare and radio programmes were an important source of tales of adventure. Proper winters added to the excitement and adventure before 'Health and Safety' curtailed the opportunities to 'slide on the ice,' either on frozen ponds or on the school yard. Improvised pram wheels were also put to an alternative use to construct 'bogies' of various sizes which were also used in races.
Cornish has chronicled a period of immense social change and, in the days before skate parks, mountain bikes, computers, theme parks and colour TV, he observed socially acceptable adventure which could be found in the immediate environment. His observations of children growing up in communities throughout the country show another slice of their life and times.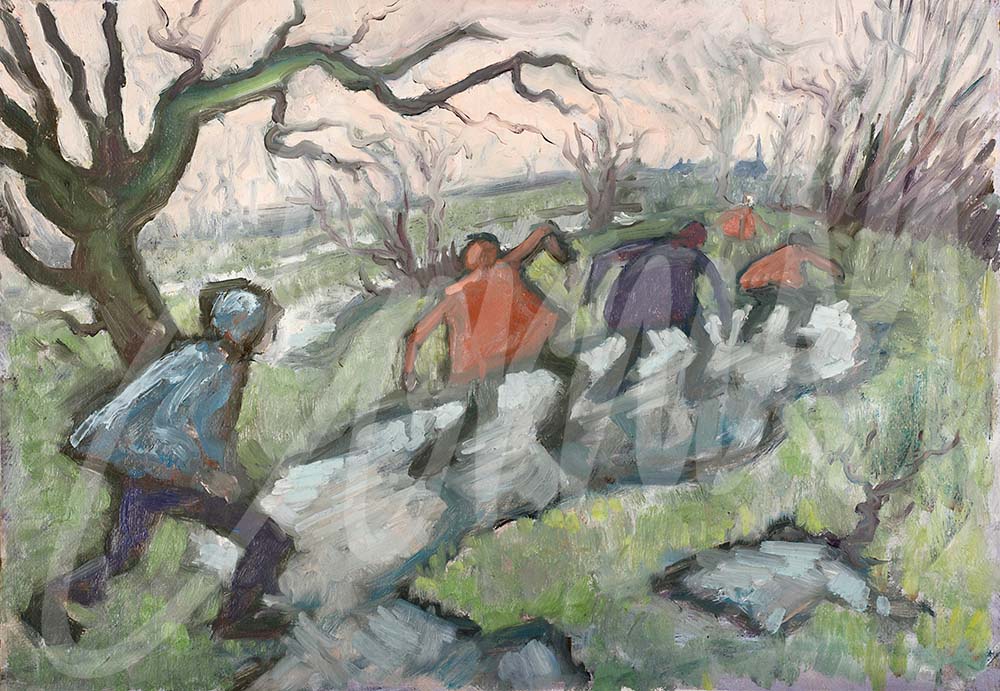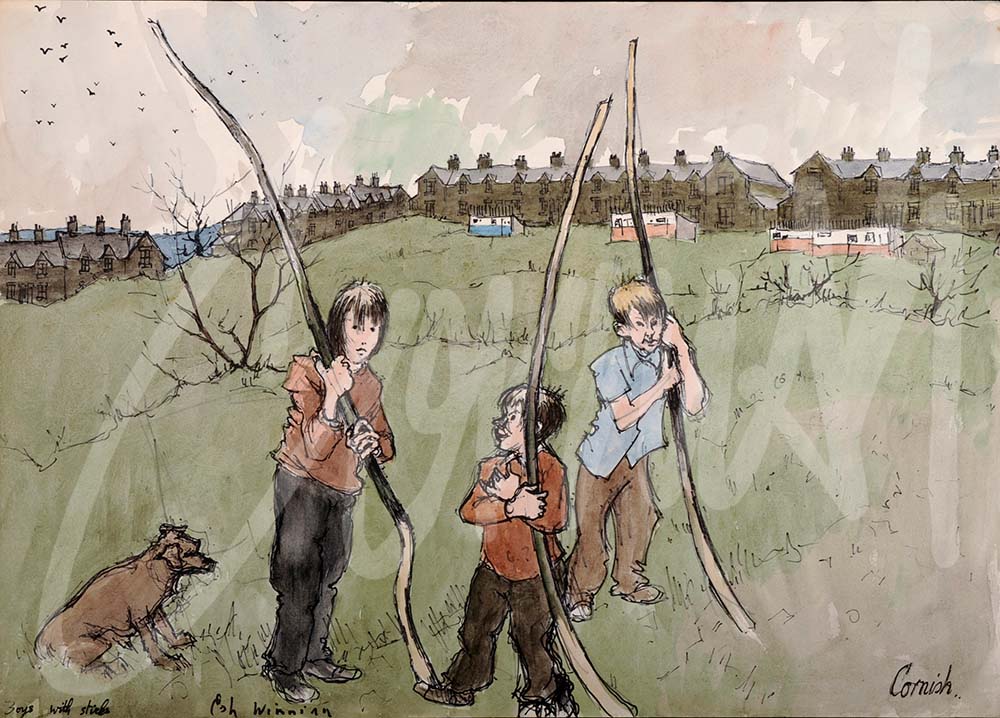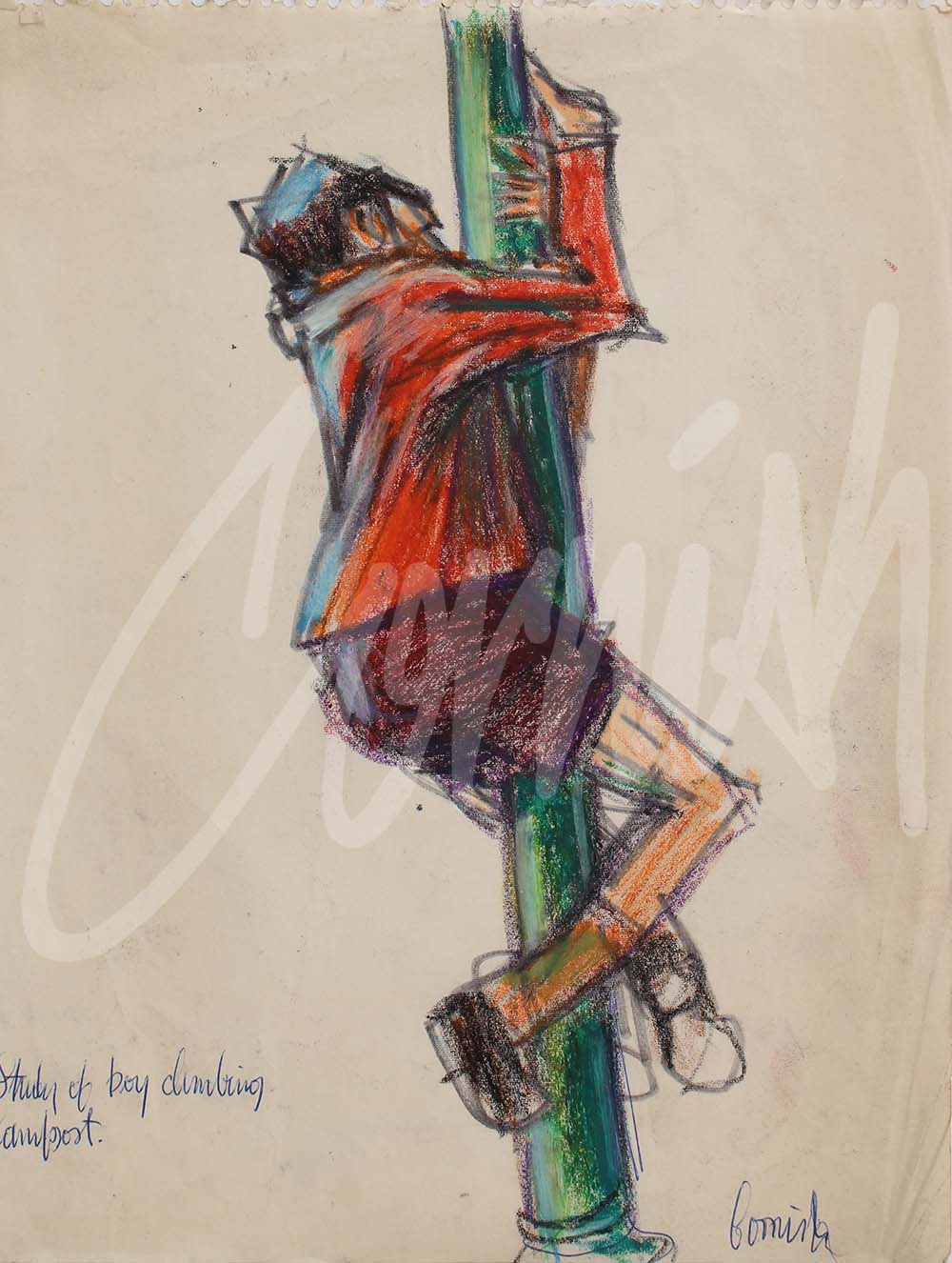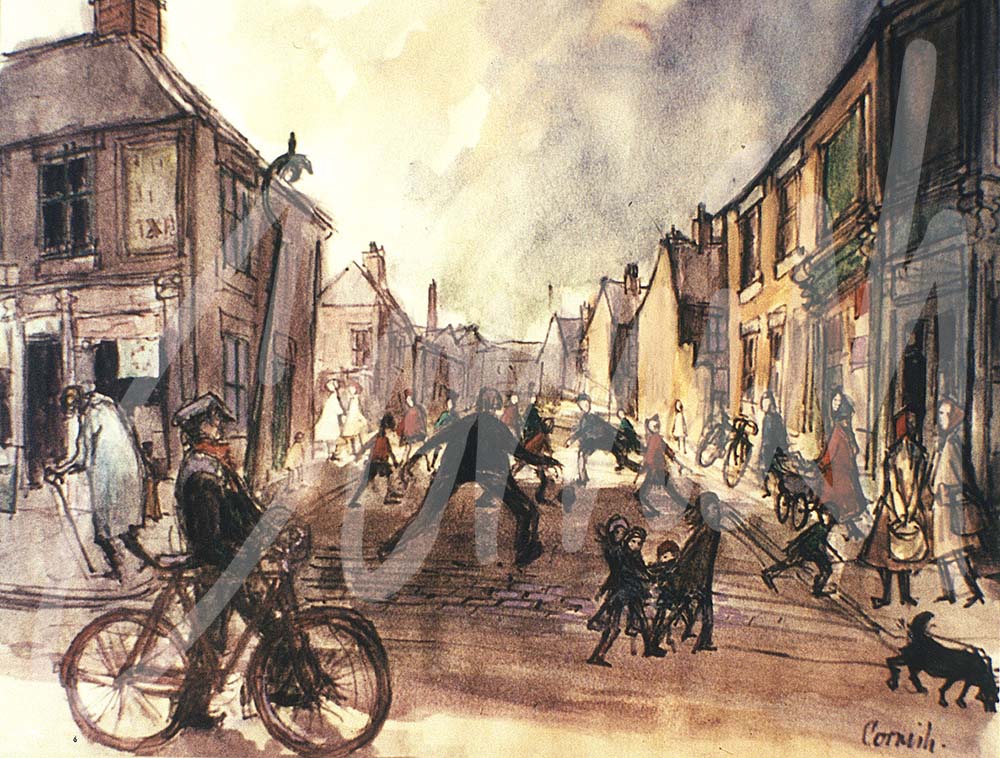 Culture and Heritage: An artist's tale.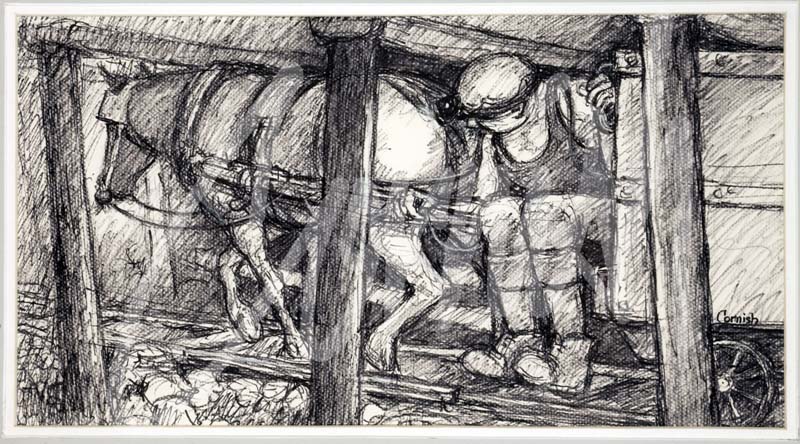 When Cornish's family had the rather sad task of dismantling his studio in 2014 all sorts of materials, equipment, incomplete paintings and scraps of paper were uncovered. Many of the papers contained the scribbled notes of his thoughts at various times as he worked, and some of them appear as comments in italics related to many of the drawings and paintings in 'Behind The Scenes: The Norman Cornish Sketchbooks.'
Many families throughout the country will have had some association in their history with mining communities, including the culture and heritage therein. One of the characteristics of such communities in the late 19th Century was that almost every colliery had a Brass Band. The apogee was reached towards the beginning of the 20th century with approximately 5,000 bands, although today this has reduced to 1,200. The bands were ambassadors for the coal industry. They provided concerts, and at the annual Durham Miners' Gala, miners and their families paraded through Durham City behind their own colliery band.
The following story was found on one of the scraps of paper.
A story told me (Cornish) by George Heslop.
He worked in the mine near Alfie Coates. Now this gentleman was a great Euphoniumist. Perhaps the best in England at the time. Alfie had just acquired a new radio and invited George up to hear it as George was also keen on music. George did duly visit him for this reason and found Alfie just in from work, black and unwashed (no pithead baths then). He was delighted to see George and insisted on playing his Euphonium for George. This was done sitting on the fire fender dressed only in his 'hoggers.' His wife had made a hasty retreat as she had heard it all before. Alfie asked George if he had any particular tune in mind. George had been very impressed by a cornet solo called 'Perfection Polka' which had been played during a concert at the Cambridge (local theatre) by St Hilda's Colliery Band. Alfie said it was pathetically simple to play but effective, and he played it (as promised) with one finger. It was mostly triple- tongue work. I find this story fascinating. Imagine today a nationally famous musician sitting almost naked and black with coal dust on his heart fender giving a recital.
Men of great talent and intellect had little choice in their route to employment, usually following in their father's footsteps to become miners. Despite the dangerous working conditions and shabby treatment by coal owners and managers, much dignity, pride and respect was retained through their hobbies, interests and camaraderie. Some of the men went on to become great writers, musicians, gardeners, journalists, politicians, experts in their own field and even highly acclaimed artists…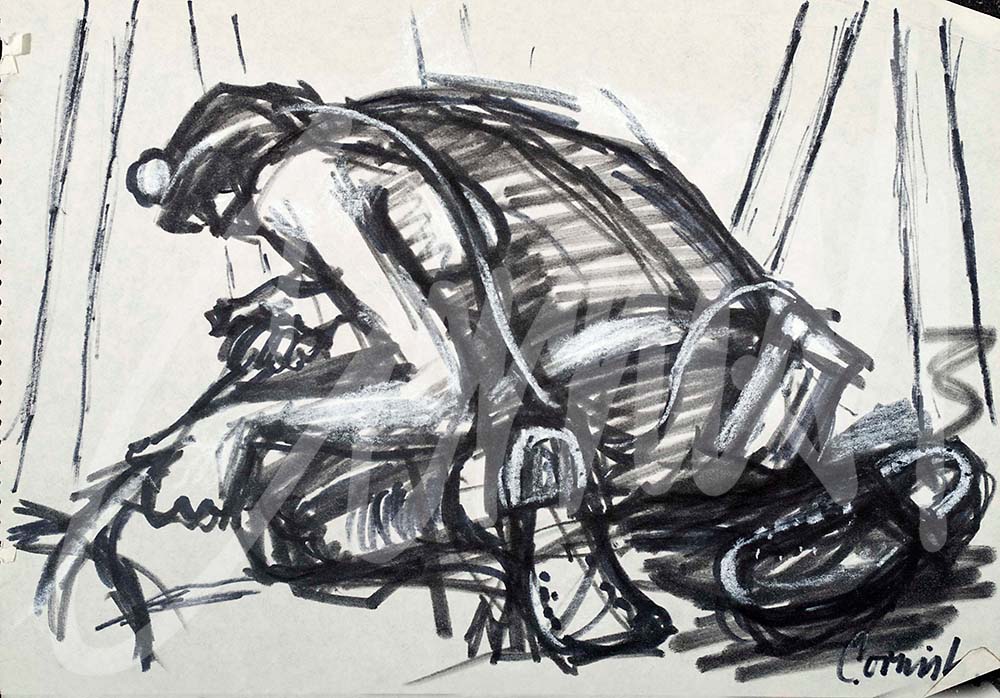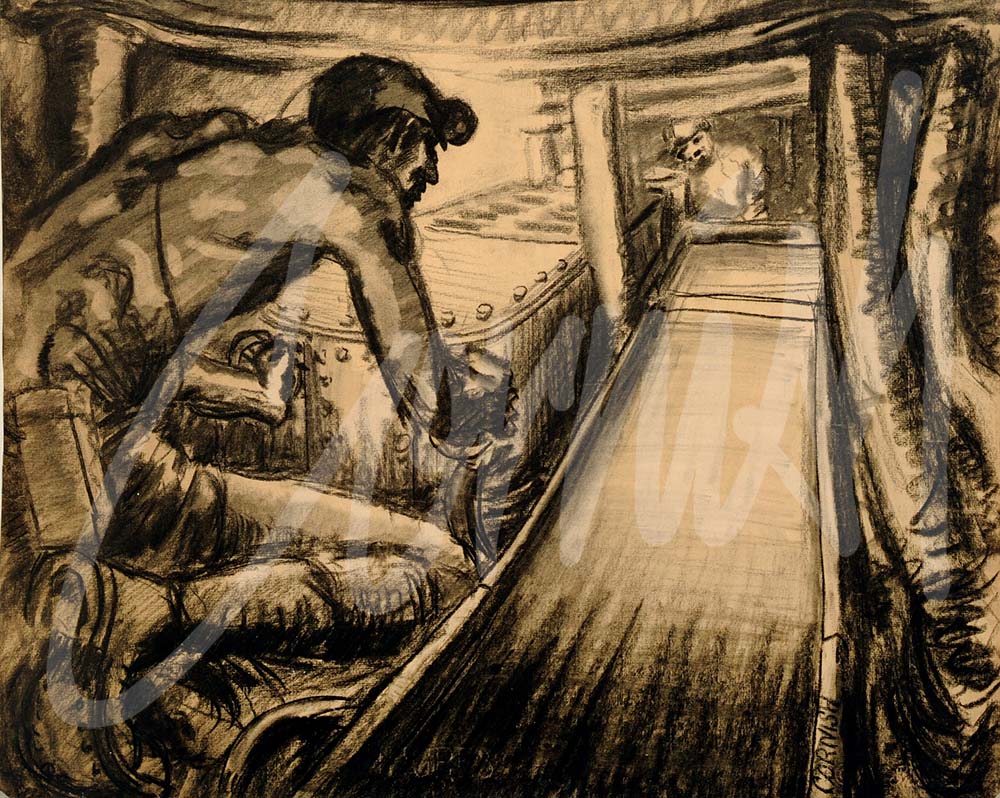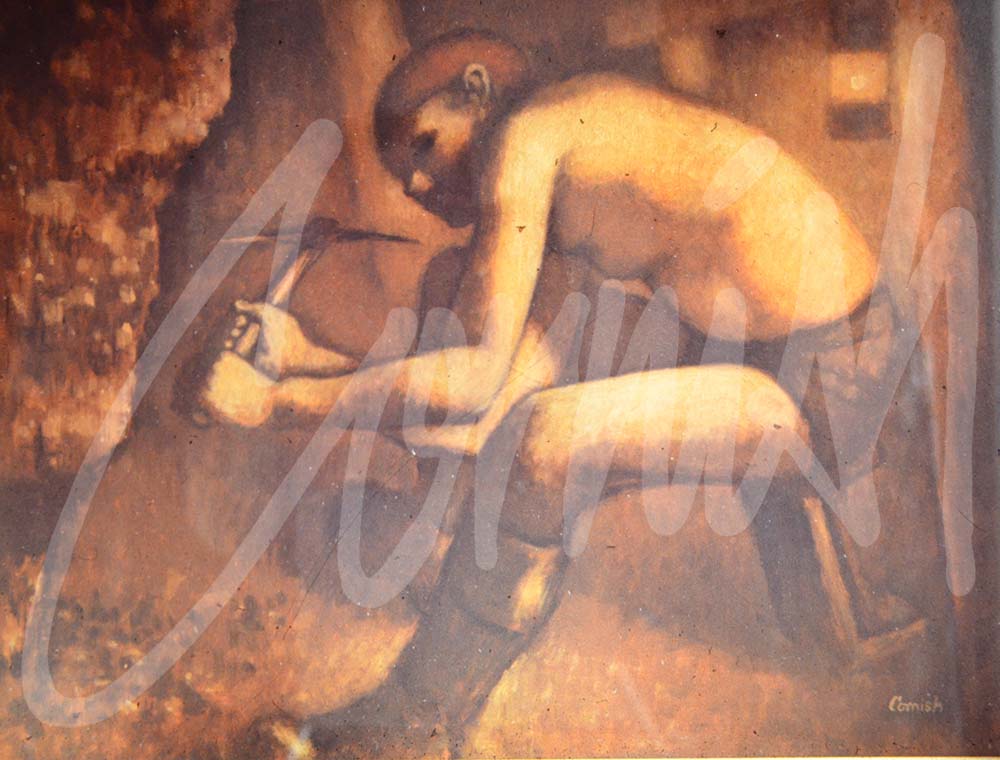 Viaducts

The development of the first steam railways from 1825 inevitably inspired some construction and engineering solutions to overcome the physical barriers to the growth of the rail network. A plethora of viaducts connecting rail tracks in challenging environments soon became prominent features throughout the country. Many have stood the test of time and continue to be fully operational as well as acquiring high status, such as the Glen Finnan viaduct featured in one of the Harry Potter films. The Ribblehead viaduct is another spectacular feature which attracts rail enthusiasts on the Carlisle to Settle line.
Viaducts have also attracted the attention of many artists over the years for a variety of reasons, such as their architectural beauty or simply their fascinating shapes. L.S. Lowry was noted for his interest in the Stockport viaduct (Edgeley viaduct) which carries the West Coast Main Line across the valley of the River Mersey in Stockport, Greater Manchester. This particular feature was originally known as one of the largest brick structures in the UK when constructed in 1840.
The North East of England was also well endowed with viaducts on the line from Berwick- upon - Tweed through to Durham and on to Croxdale, and Newton Cap (Bishop Auckland) to name but a few of the total number of 171 viaducts designed to cross rivers and overcome undulating physical features.
Norman Cornish and Sid Chaplin were workmates at the Dean and Chapter Colliery, Ferryhill for many years. They were also members of The Spennymoor Settlement, that cradle of creativity which enabled local people to develop their talents during a time of cultural despair. Cornish often travelled to Newcastle to spend some time at The Stone Gallery and he would occasionally arrange to 'meet up' with Sid Chaplin who was writing in his novels about the things that Cornish was drawing. Tyneside also provided much inspiration in terms of new subjects to draw and one day Sid accompanied Cornish for a walk through the Byker area of Tyneside. Sid had featured the area in two of his novels published in the early 70s: 'The Day of the Sardine' and 'The Watchers and the Watched.'
" I remember showing Norman Byker Bridge. He made a drawing, then shook his head. 'It's all Lowry.' The drawing was sterile – not because it was Lowry's subject – but because it straddled another world, and to re-create the bridge he must know the people who use it or live around it." Sid Chaplin
This remarkable drawing is featured today. Just consider for a moment the challenge for Cornish of holding a double- page sketchbook on one hand/forearm, and quickly using his favourite Flo-master pen to record the Byker Bridge viaduct without any errors! The drawing was only discovered when family members catalogued the 269 sketchbooks belonging to Cornish during one week in August 2012. Unusual viewpoints of the Durham viaduct and Newton Cap (Bishop Auckland) are also included and they also feature in 'Behind The Scenes: The Norman Cornish Sketchbooks.' Sadly, the drawing of the Byker Bridge was never developed into a painting although the Byker district of Newcastle became the setting (1989-2006) for the CBBC teen drama 'Byker Grove.'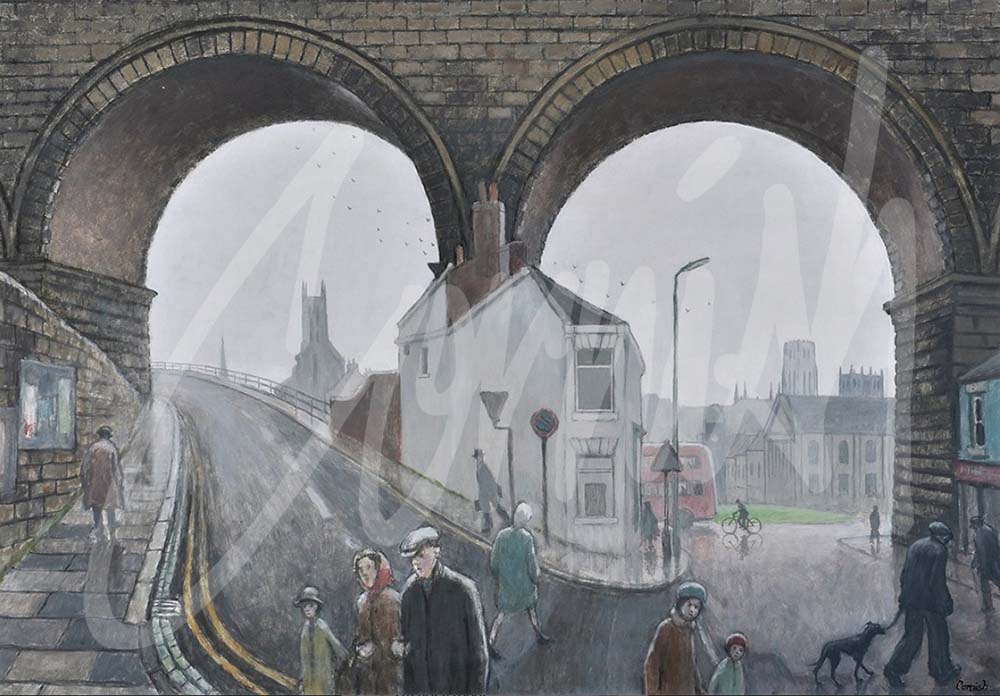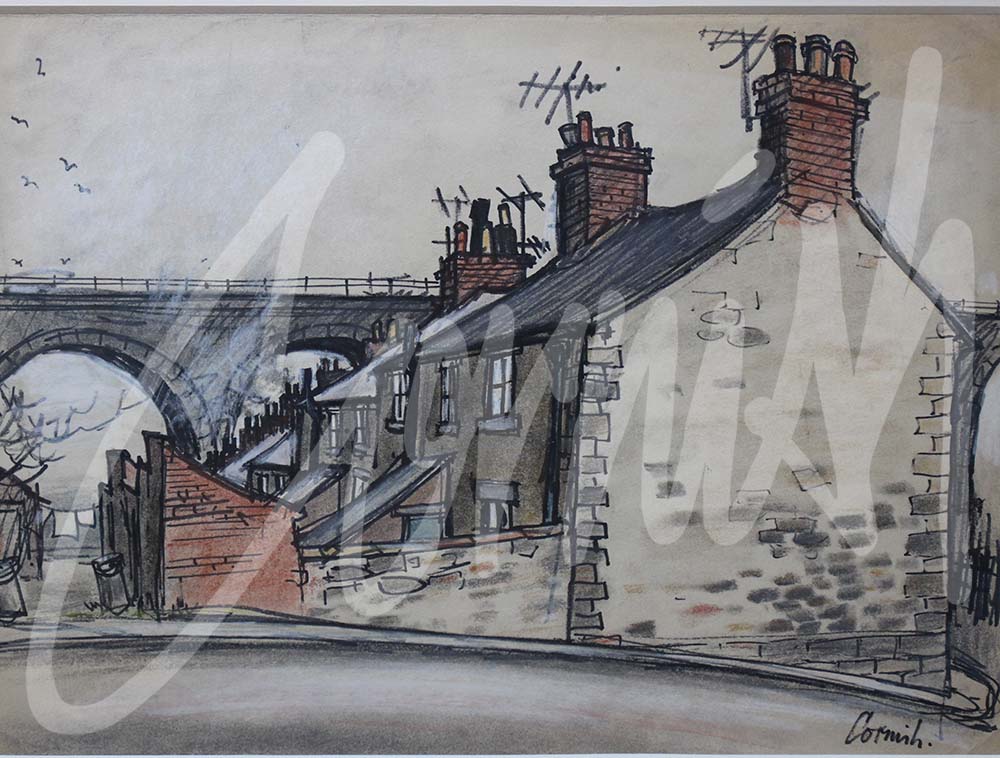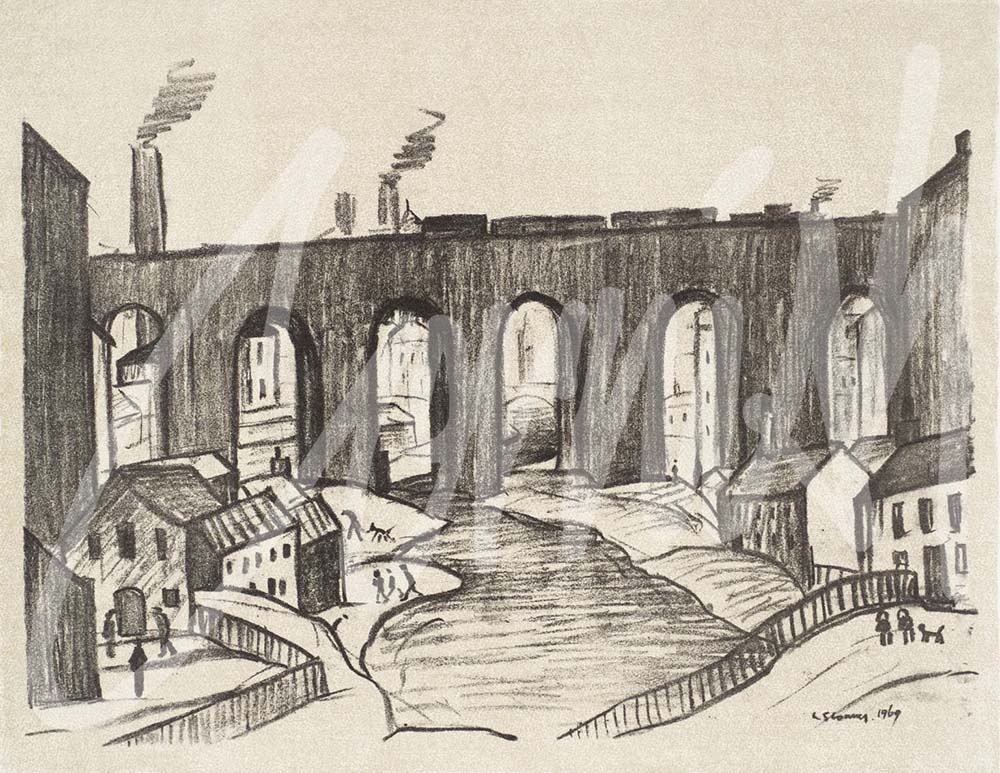 Cornish Centenary
Throughout the centenary year, an interesting range of themed exhibitions is planned in order to commemorate Norman's life and to celebrate his work.
If you would like to find out more click below:
Stay tuned via social media:
---