Latest News
Framing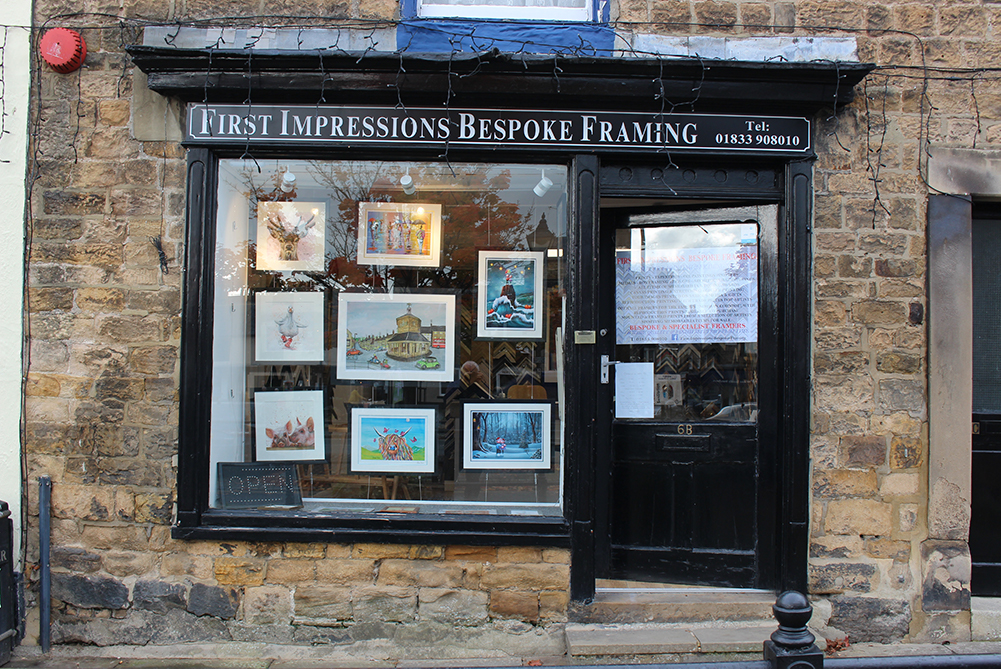 In the early days of his career, Cornish was taught the skills and techniques of framing pictures by members of the Sketching Club at the Spennymoor Settlement. Framing his own work at Bishop's Close Street was a huge challenge in the limited space available.
Following the move to 67 Whitworth terrace in 1967, Cornish was at last able to store mouldings, mounts, glass and an acquired Morso frame cutter which ensured perfect frame joints. In recent years, some owners have reframed early works from the 50s and 60s to include acid free mounts and museum quality glass which wasn't widely available all those years ago. Occasionally another picture is found on the reverse side.
One day, working in his studio at Whitworth Terrace in the late 1970s, two young lads from next door, were making a lot of noise climbing on the garden wall, and generally being a distraction. The lads received a polite word from Cornish about the noise and how it was disturbing his concentration as he was working in his studio.
Years later, the brothers went on to play a supportive role in taking Cornish's work to an admiring public. Duncan Allison served his time as a printer and was involved in the production and printing of the book 'Behind the Scenes: The Norman Cornish Sketchbooks'.
Nigel Allison, along with his wife Elli, and small team, have been responsible for the framing and dispatch of our online reproductions since 2015 from their premises at the old Post Office at Tindale Crescent, Bishop Auckland.
More recently, their business, First Impressions, acquired new premises at Barnard Castle and an opportunity to launch a new shop and regain a high street presence.
First Impressions is a long-established framing business with high standards of craftsmanship and a loyal clientele. The owners have considerable experience in all matters involved in printing, photography and framing.
We wish Nigel and Elli Allison, and staff, every success in their new premises and look forward to sustaining the relationship with the brothers which started 45 years ago.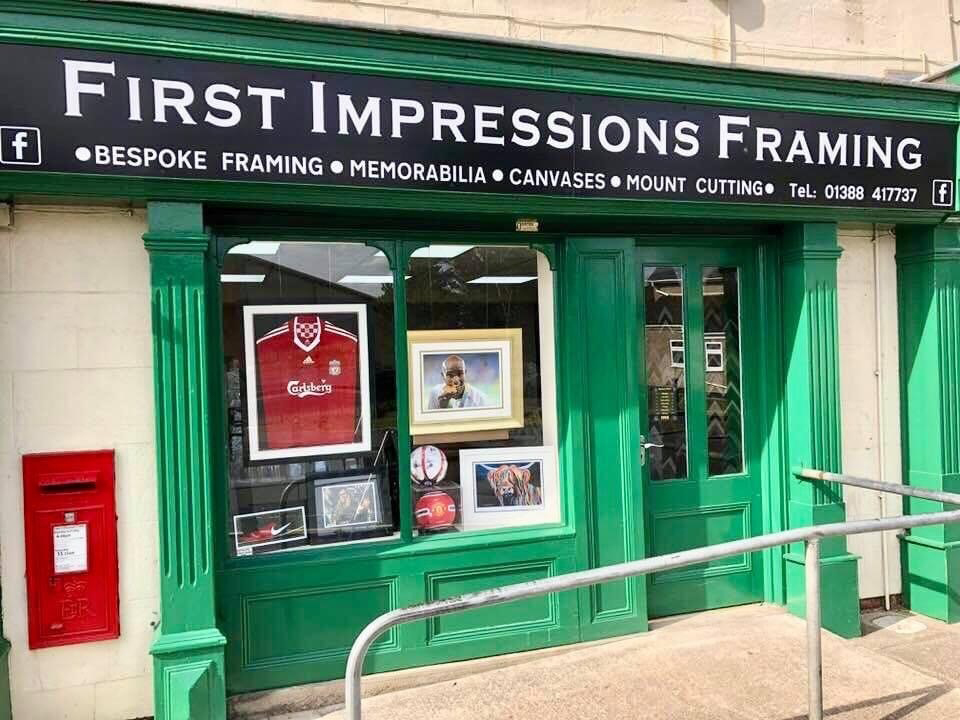 An itch to be scratched.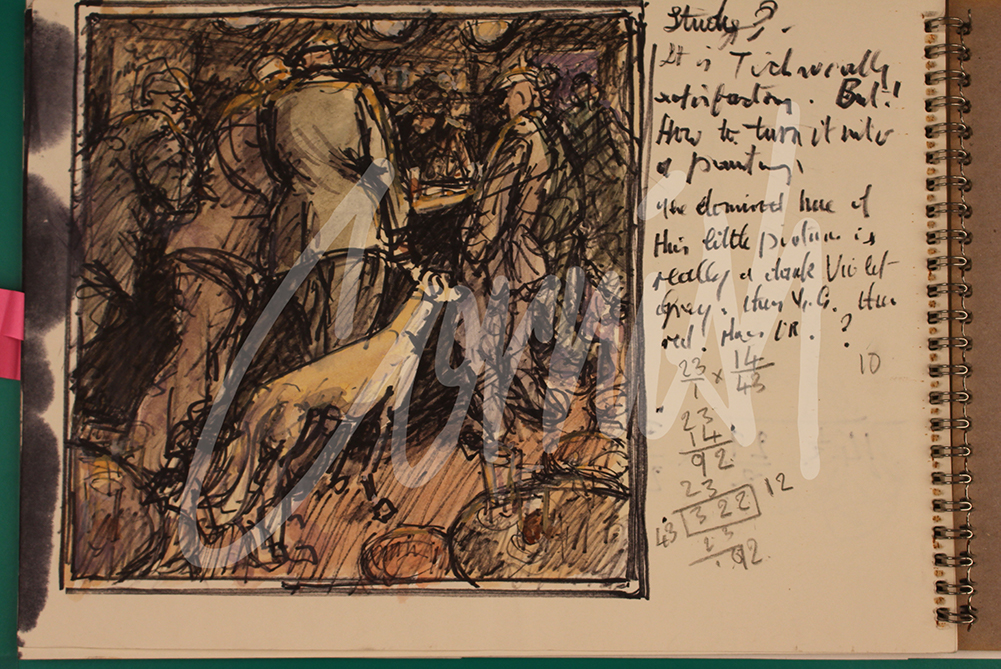 In1945, Norman Cornish, aged 26 years, commented in a magazine article: ' I think that this art, this thing which gives us so much pleasure, is worthy of study and I personally consider it worthy of study my whole lifetime.'
In the immediate post-war era Cornish became increasingly aware of his destiny. His emergence as a leading regional artist was a phase in the development of his work and burgeoning national reputation. During the 1950s he exhibited on three occasions in London along with other artists of the day, and of course at various galleries throughout the North of England.
This period of his life and career was particularly significant in the development of his sketches and carefully observed drawings. His favourite medium was the Flo-master pen – an early version of the modern fibre-tipped pen. The pen could be re-filled and nibs inter-changed as required. The width of the strokes and intensity of the ink could be controlled by applying pressure, or a light touch. Accuracy was important as the indelible ink dried on the surface of the paper within two seconds. Tiny black dots are sometimes visible on some drawings, as he touched the paper with the pen to stimulate the flow of ink.
Cornish's wife, Sarah, adapted his jacket with a 'poacher's pocket', large enough to hold his sketchbook and pen so that wherever he went the sketchbook and pen were always immediately accessible.
Cornish often said that painting and drawing was like an itch that had to be scratched. Rarely, can one town and its people have received so much attention from an individual artist with over 5,000 drawings and water-colours in the sketchbooks which are in the archive at Northumbria University in Newcastle.
Cornish also drew on scraps of paper, newspaper, The Radio Times and many other surfaces. A recent revelation was a drawing on the back of a box of Cadbury's chocolates.
Cornish worked on themes repeatedly and almost obsessively, wrestling in his mind to find a faultless composition. Many of the subjects can be seen as a thread running through different seasons and times of the day and night.
The pages contain colour notes, comments about composition, light and shade, historical information and regular 'to do' lists. The sketchbooks also contain letters and personal observations about a wide range of contemporary topics and contextual statements.
The ability of an artist to sketch and draw with speed and accuracy, to capture a moment in time, is fundamental towards future success and forms the basis upon which all else follows.
" The quality of Cornish's drawings is as good as any other artist in history."
Andrew Festing : Sothebys - Head of British Painting 1977-81
President of The Royal Society of Portrait Painters 2002 -2008
Behind The Scenes: The Norman Cornish Sketchbooks is available by clicking here. The book contains examples of the drawings and preparatory sketches alongside many of the completed paintings. In addition there are four essays setting the works in context and numerous previously unpublished quotations from Norman Cornish. The Foreword was written by Melvyn Bragg.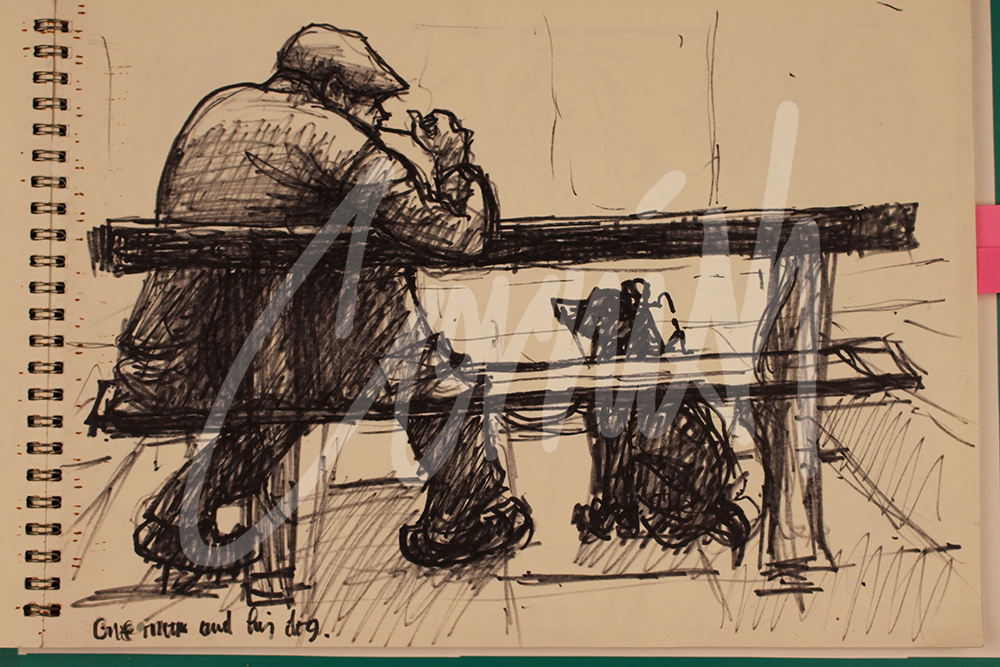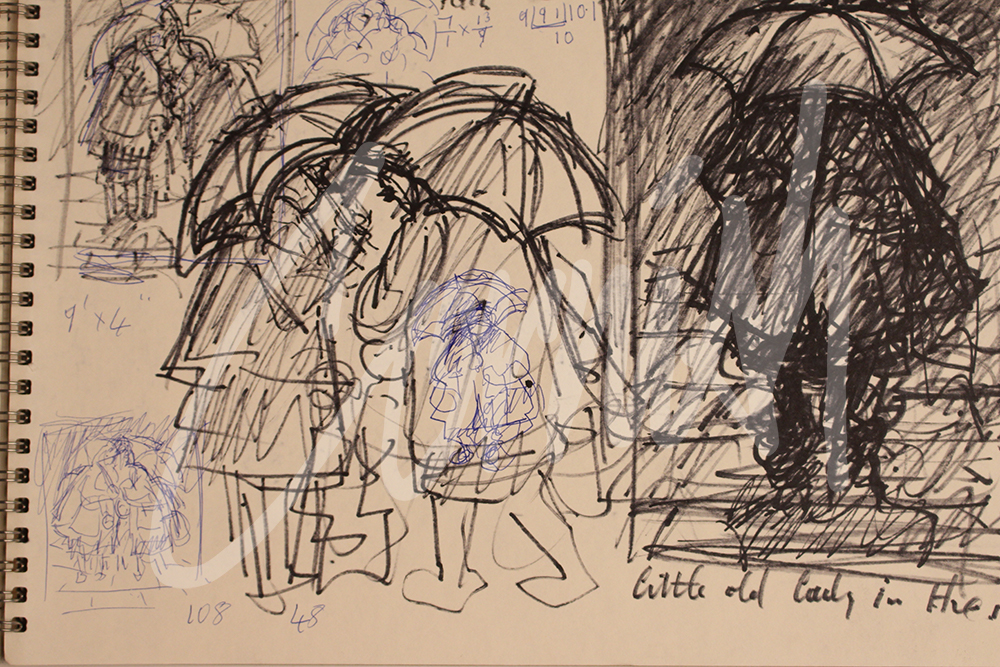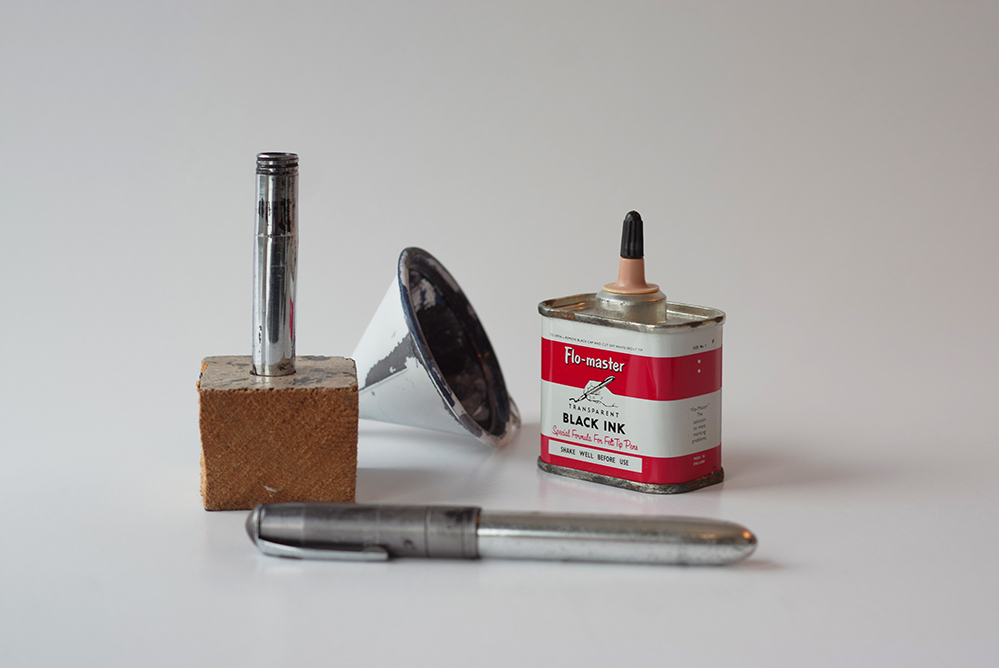 The Sketchbooks.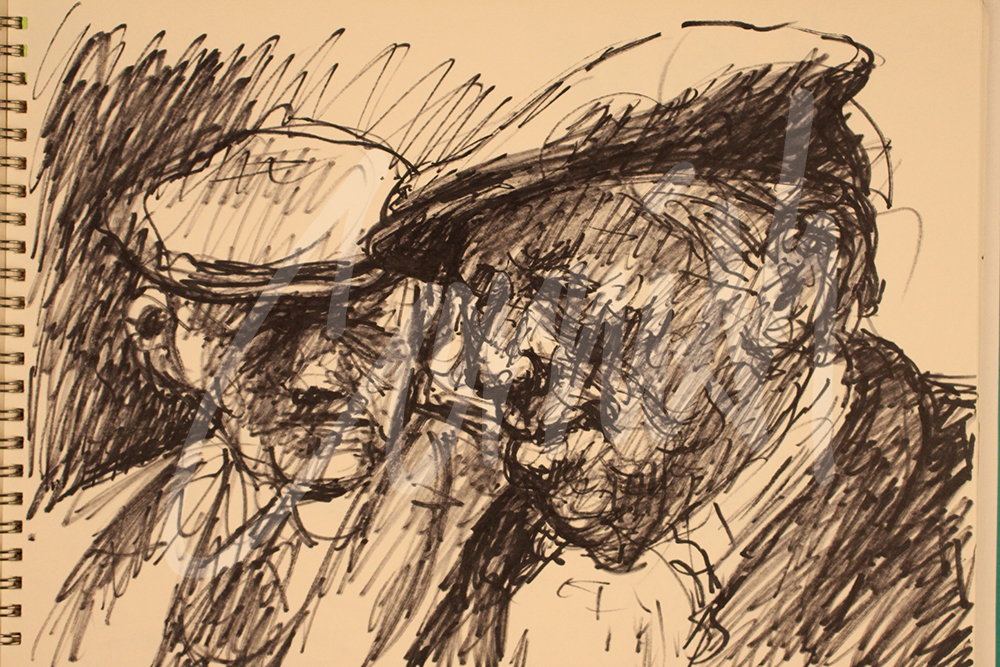 Cornish's sketchbooks were catalogued by Ann and Mike Thornton & John and Dorothy Cornish during one week in August 2012. Two hundred and sixty-nine sketchbooks were recovered from Norman's studio in Spennymoor.
They provide a remarkable visual journal of his work, capturing and recording the people and places in and around Spennymoor, County Durham and from across the region. Many of the drawings subsequently provided the material for his paintings.
In a conversation with Mike Thornton in 2009 Cornish requested that his sketch-books 'have a life of their own and be of interest to people'. Cornish was adamant that they should not be cast aside and forgotten, but appreciated in some way. He also suggested 'they should be available for the public to view, to teach people to look at things'. The complete collection has been photographed, documented and currently in the archive at Northumbria University.
The sketchbooks give an insight into Cornish's approach towards gathering information for his subject material. Early in his career he was encouraged by Bill Farrell at The Spennymoor Settlement to paint the world around him, the world he knew and this is a thread which runs throughout all of the sketchbooks. Some subjects appear frequently, such as bar scenes, Berriman's Chip Van and the streets of Spennymoor along with personal notes and 'to do' lists'.
Cornish was aware of the contribution his work could make to both the history and sociology of mining communities and the sketchbooks make them a valuable resource far beyond the world of art.
The sketchbooks provided the inspiration for the publication of 'Behind The Scenes: The Norman Cornish Sketchbooks', which explores the relationship between the original drawings and related completed works.
Extracts from the sketchbooks and contributions from the guest writers will be featured in the coming weeks and months as a follow on from the exhibition at Palace Green Library in Durham, during the centenary year.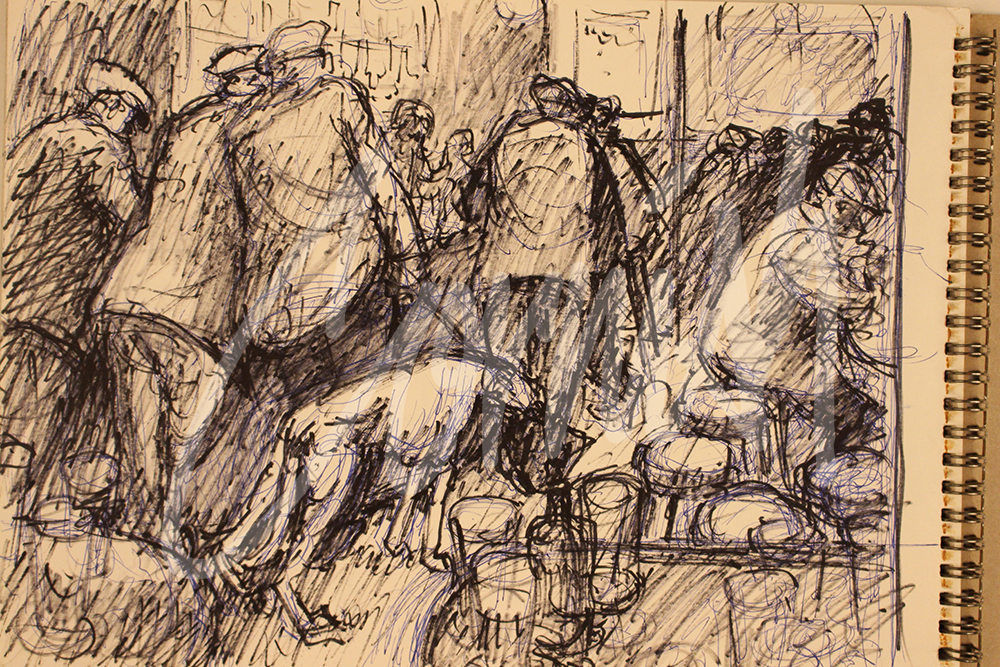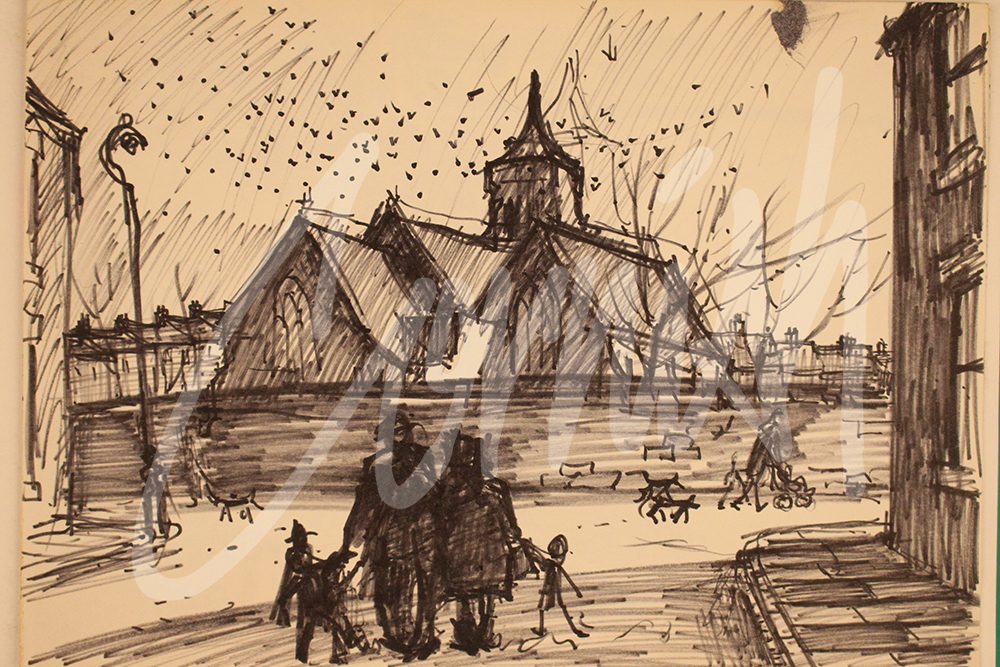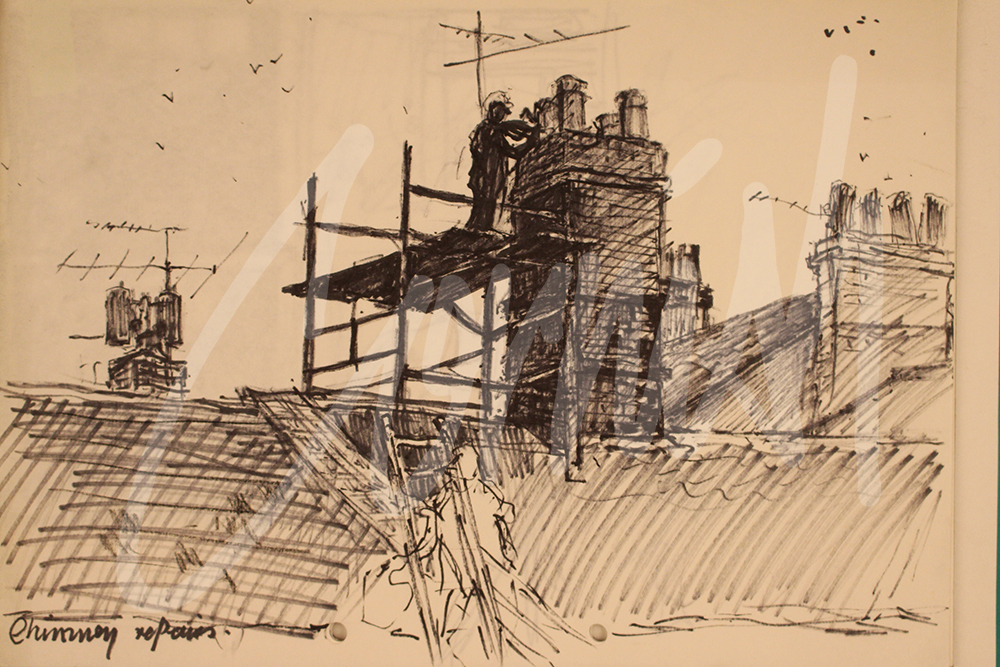 The Crowded Bar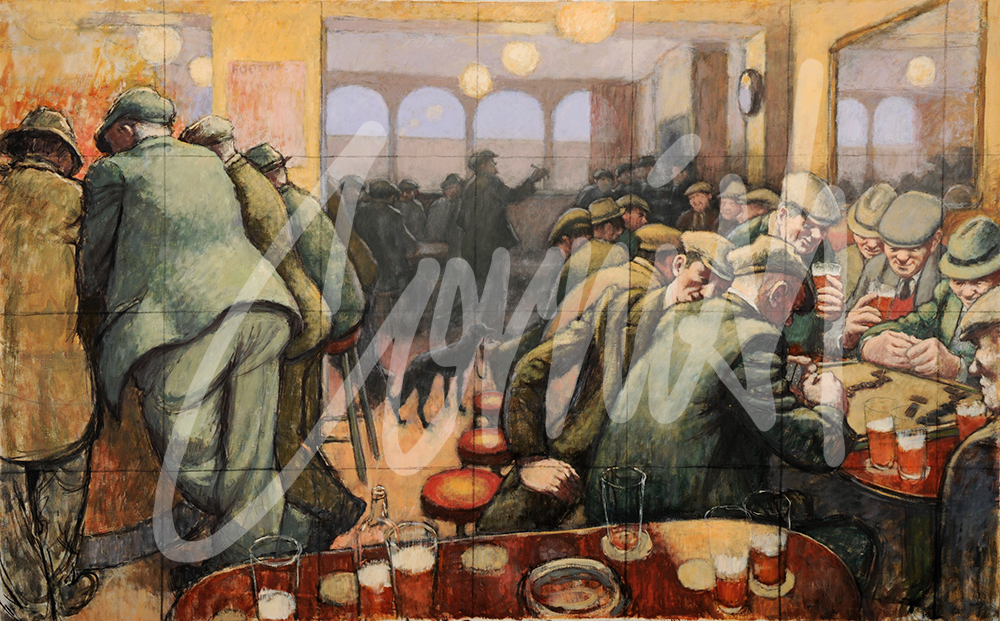 The Crowded Bar was discovered in February 2014, a canvas rolled up, at the back of a wardrobe in Whitworth Terrace at Spennymoor. Norman and Sarah Cornish had transferred to residential care and tidying the house revealed three previously unseen canvasses,
Cornish returned to the theme of the pub throughout his career. Bar scenes with individual character drawings, men playing dominoes, convivial conversations, and drawings of darts players. He also made detailed drawings of the beer pumps, furnishings, pint glasses and posters to ensure accuracy in his work. These features sometimes appear as individual component pictures because of their own special qualities and occasionally they are brought together in large composite paintings. Most of Cornish's larger works involving many characters are constructed in this manner.
The Man at Bar with Dog illustrates the development of what appears to be a simple idea but one which becomes part of an evolving series. The true significance emerges when the series is considered as a continuum of development as individual characters may be tracked through various interpretations. The initial idea may have been drawn insitu but then 'worked up' towards a perfect composition. The Crowded Bar is a classic example of this approach.
In his own words:
About 40 years ago I would visit a great many pubs as they were marvellous places to practice drawing. I remember that in this particular scene, I must have made many drawings. I liked the attitude of the figures and also the big round lights. I remember sitting on a seat and surveying this scene. I have tried to paint it just as it was. I was fascinated by the men standing at the bar drinking and talking, or sitting playing dominoes.
The large oil paintings such as The Crowded Bar, have carefully constructed compositions' incorporating characters and details from his extensive collection of sketchbooks. These drawings enable Cornish to create informal conversation pieces where a group of people appear to be interacting naturally.
The subject of Bar Scenes is covered in detail within Behind The Scenes: The Norman Cornish Sketchbooks, including a number of previously unseen preparatory drawings and sketches . Reference to this subject is also covered in two of the four essays by distinguished authors and historians Dr. Keith Wilson, Dr. Robert McManners and Gillian Wales (Cornish's Biographers).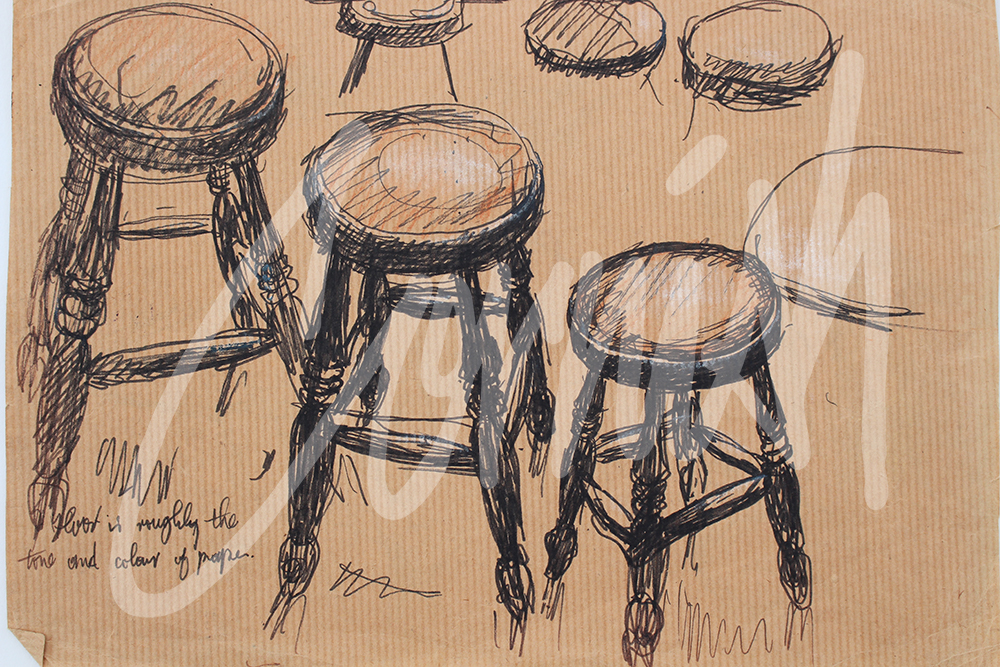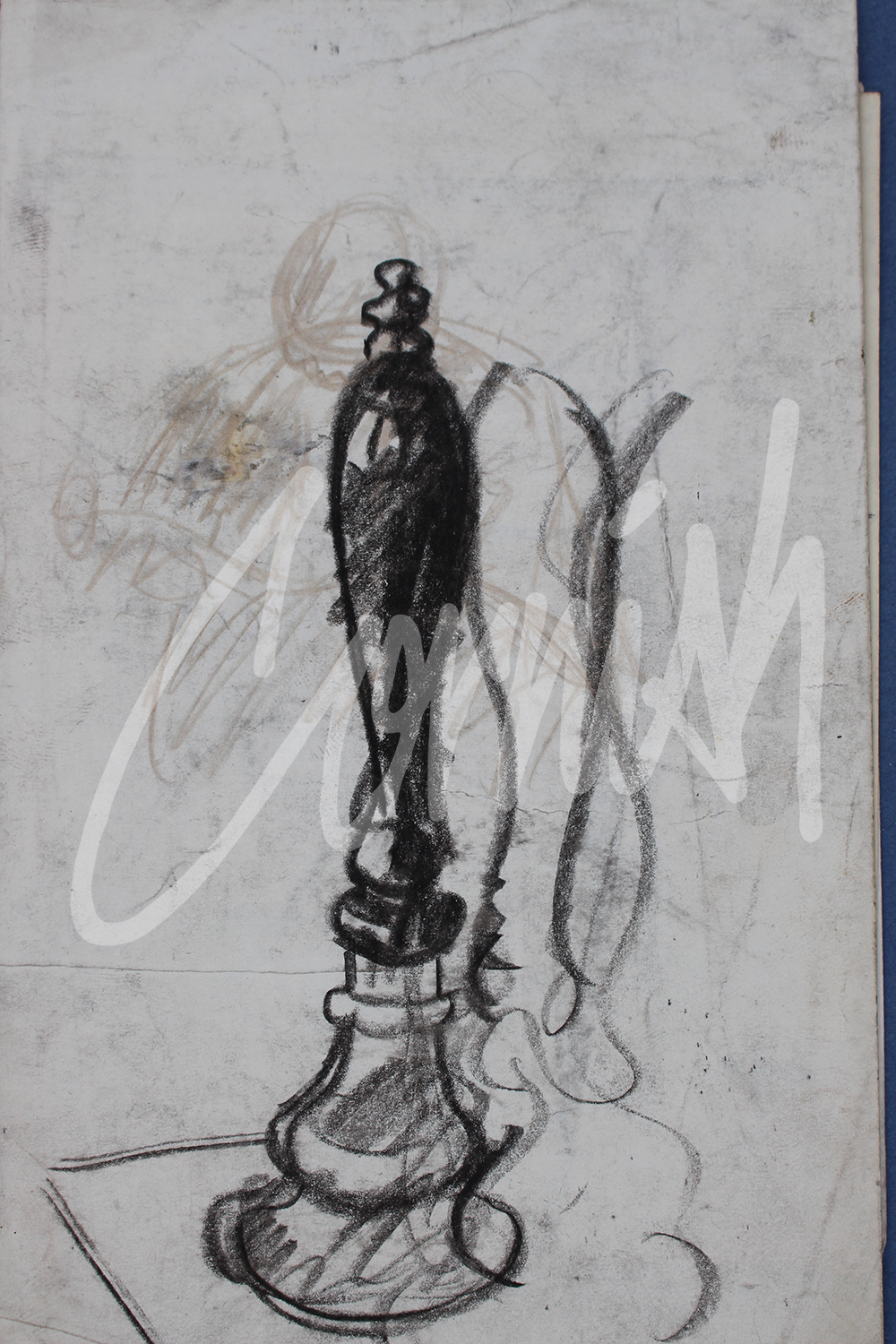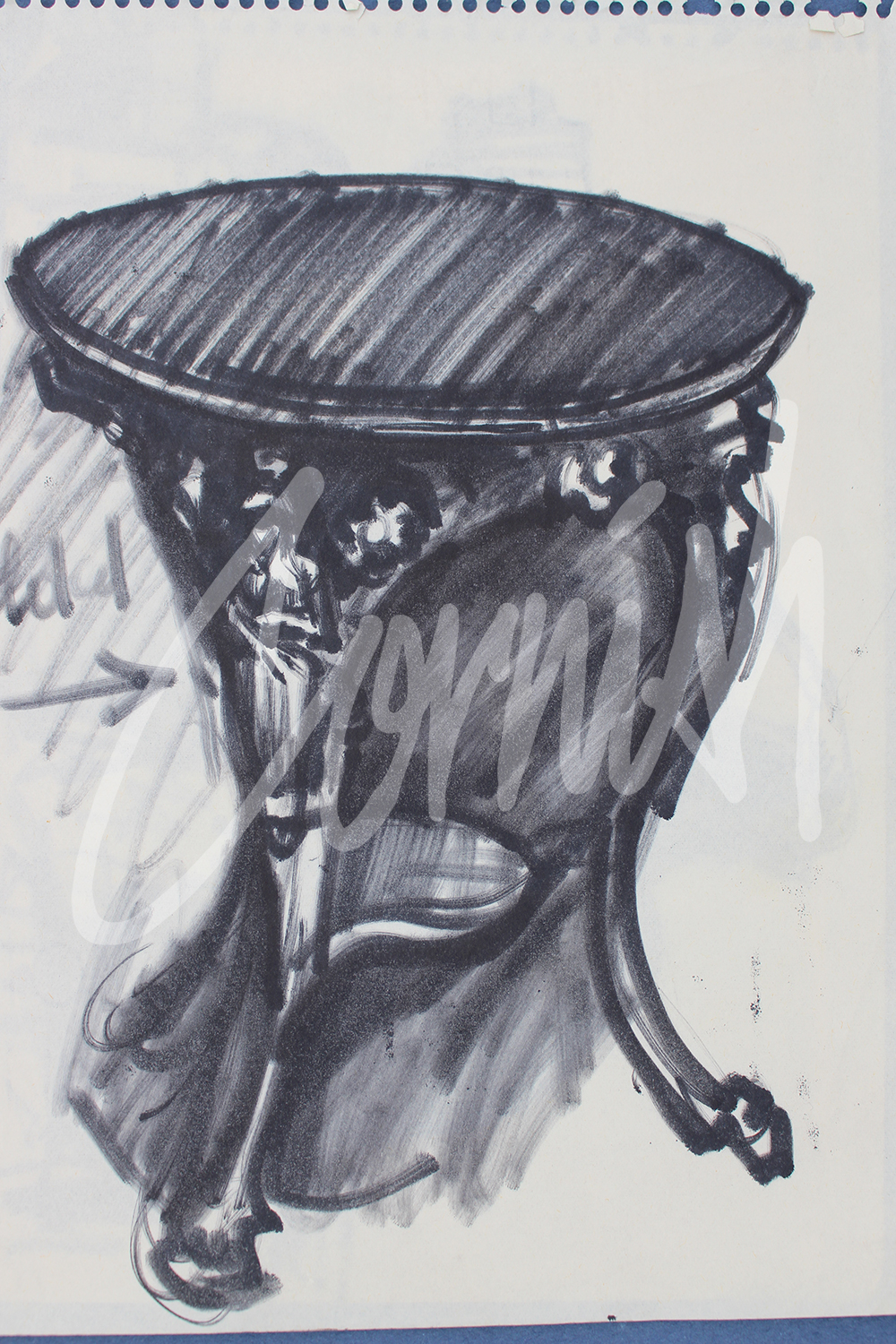 Norman Cornish Anthology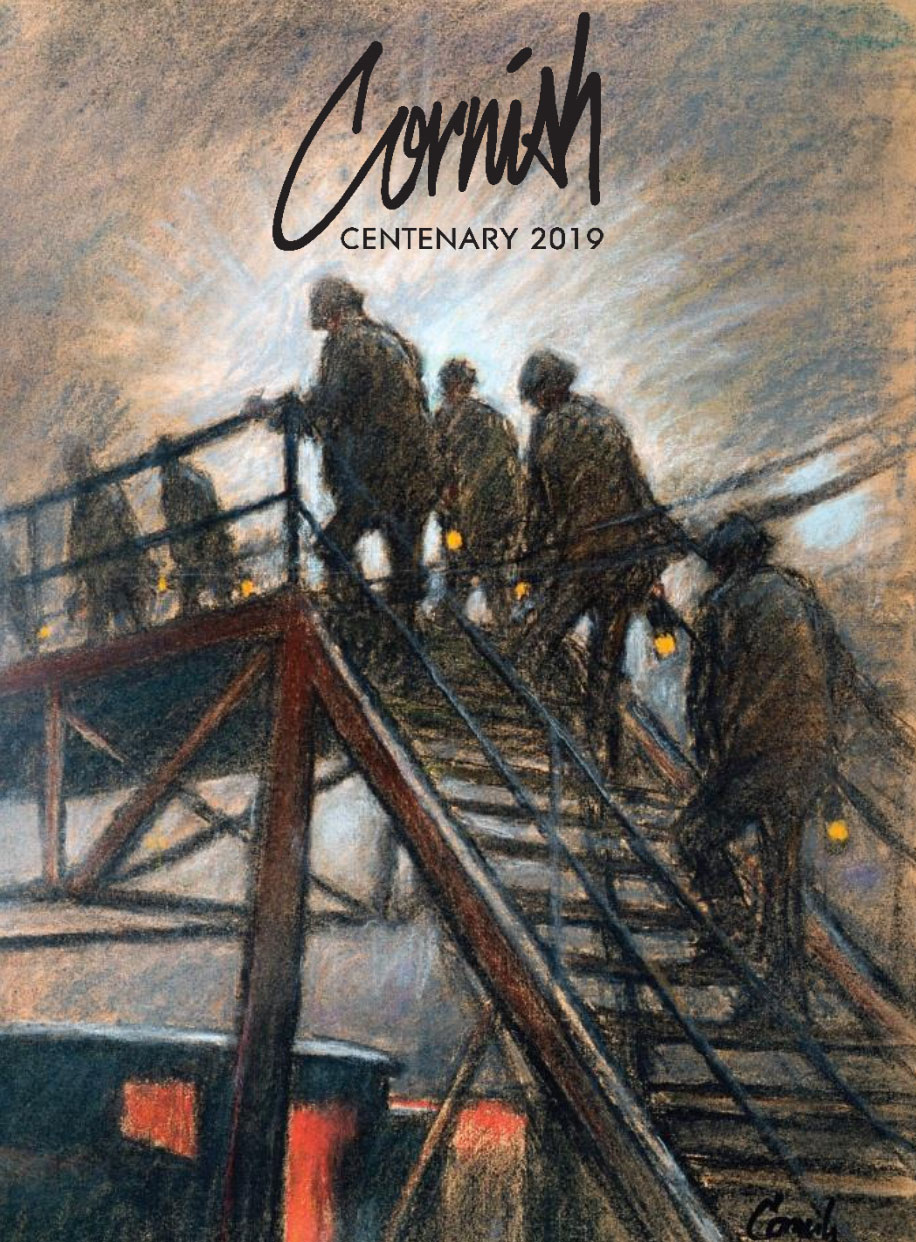 The anthology represents a creative response to Norman's artwork which was exhibited across six different galleries in the region, with workshop sessions involving over 3000 participants as part of a community engagement programme.
Influenced and inspired by Norman's life and work, the poetry workshops (led by poet Tony Gadd) provided a creative outlet for people to express their responses to the artist's paintings.
Norman had a deep, emotional attachment to his community; he hoped his work would be important enough to make people look at themselves and reflect upon how they feel. The poetry workshops afforded people an opportunity to express feelings and demonstrate that personal connection.
An interactive preview of the anthology is below, or click here to download it in PDF format.
Cornish Centenary
Throughout the centenary year, an interesting range of themed exhibitions is planned in order to commemorate Norman's life and to celebrate his work.
If you would like to find out more click below:
Stay tuned via social media:
---